"Our strategy is inspired by a series of guidelines, starting from the protection of natural capital – an aspect that we take very seriously – and the management of natural resources such as water, air and soil, which are very important elements of the common good." Elena Jachia – Head of Fondazione Cariplo's Environmental Area – does not mince her words when she talks about those principles that on the one hand outline the Foundation's investment guidelines for the protection of the environment while explaining how the bioeconomy's very own growth is part of a larger plan.
"Conserving natural capital," Jachia says "means also developing those economic activities contributing to conservation itself." "We aim at a more collaborative, more sustainable and circular economy committed to a careful use of resources, to avoid waste and to recover and reuse all materials and resources", she adds. In sum, Fondazione Cariplo believes that natural capital protection is the framework within which to include these projects able to develop elements or "buds" of bioeconomy.
Cariplo foundation is a philanthropic entity granting non-refundable contributions to Third Sector organizations for setting up socially useful projects. In Italy, it is the undisputed leading donor sponsoring initiatives in the art, culture and scientific fields, as well as personal and environmental causes. It is worth mentioning that in 2014 the Foundation invested in Lombardy, Novara and Verbania over €11 million in the environment alone with an increase of 2.8% compared to the previous year. Of course, it is difficult to single out an investment specifically allocated to the circular economy and the bioeconomy, but there are initiatives going in this direction.
A good example of Fondazione Cariplo's commitment to the bioeconomy is offered by Caffè in campo! Verso la strategia Rifiuti-Zero ("Coffee to the fields! Towards a zero-waste strategy"). Such initiative involved five municipalities of Parco Agricolo Sud Milano and was sponsored through the call for tenders "Building sustainable communities" whose objective was "to contribute to the development of initiatives aimed at an efficient and sustainable management of the resource cycle in local communities." This experience was led by Cantiere Aperto consortium while Venti Sostenibili – an association of young engineers expert in sustainability, design and information technology – played a more practical role. Sasom – a company managing public green areas and waste in Southwest Milan – and The Agricultural School in Monza also took part in the project.
Caffè in campo's most interesting result has been the creation of a network for the separate waste collection of coffee grounds which involved approximately sixty public operators including hotels, bars, canteens and restaurants. Every month they collect up to two hundred kilograms of spent coffee. "Our goal," as Giulia Detomati, founder of Venti Sostenibili explains, "was to improve the separation of organic waste so that they can no longer be considered a cost for the community, as they are now, but a resource, able to create new economic supply chains. This is why we concentrated on coffee grounds, particularly useful to fertilize local soils suited for horticulture."
Indeed, those two hundred kilograms of coffee grounds recovered every month have been used as fertilizers for flowers and vegetable gardens. "But also for edible mushroom farming," Detomati points out, "such as Pleurotus ostreatus (the oyster mushroom). We have built a short supply chain by engaging with local farmsteads that have learnt to appreciate the qualities of this all-natural new fertilizer." Unfortunately, Parco Agricolo Sud di Milano's experiment had one limitation: the very fact that it was just an experiment. Current regulations do not recognize coffee grounds the status of "seconday raw material," thus preventing the creation of a stable network of such process. Nevertheless, Giulia Detomati is still convinced that the initiative is good. "For a start, the test has been positive: we ascertained that what was considered waste can now be used to the advantage of everybody as secondary raw material. This, in turn, will give us strength to fight another battle to modify laws for the environment and the community. We also developed and promoted an app, 'junker', helping the five municipalities' citizens to improve their separate waste collection. Junker is the answer to the simple question: 'Where can I through it?' The project took shape through an on-going relation with local situations, people, local governments and public operators. There have been meetings on composting, on how to achieve zero waste objectives and obviously on coffee."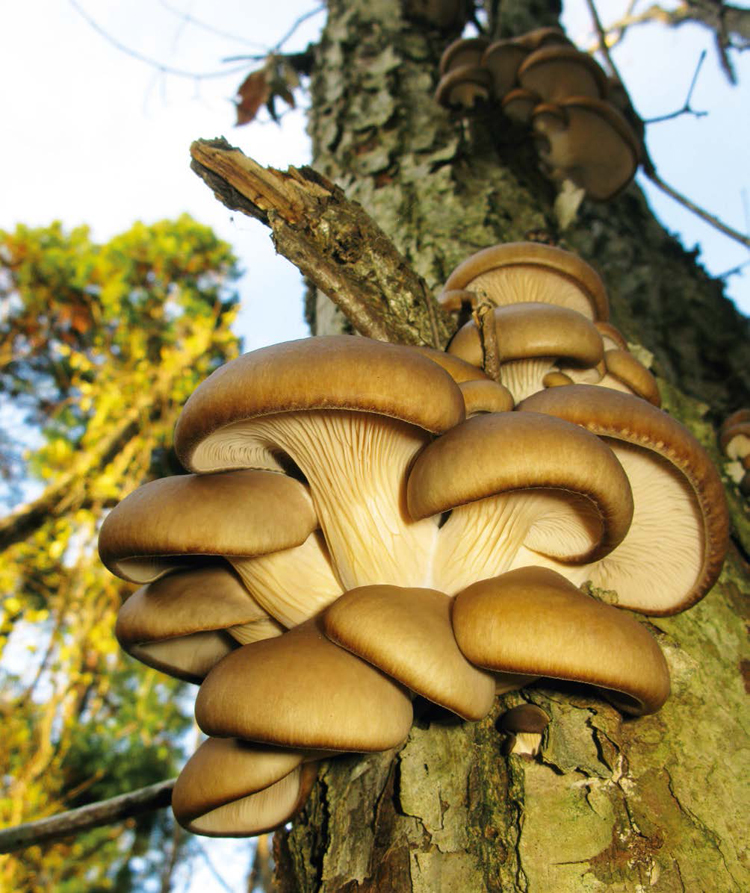 Active involvement of local communities is one of the elements common to all projects sponsored by Cariplo Foundation. This is confirmed by the calls for tender on "Resilient Communities" that in order to face environmental shocks intend to "define new strategies integrating objectives of natural capital protection and sustainable development with effective mitigation and adaptation actions." So, they aim at "strengthening territorial systems' resilience, i.e. their ability to absorb shock and stress, by reacting through appropriate actions allowing to mitigate damage and face consequences." Here too, the Foundation believes that "an approach with the involvement of communities enabling to pinpoint the most suitable solutions to local contexts is necessary."
Arnaldo Bensi, head of Demetra Onlus and director of the Project Resilient Vegetable Gardens in Carate Brianza knows all this very well. Such project is carried out in partnership with Associazione Vivere Giovani ACLI, Associazione Socio Culturale CCA and Carate Brianza municipality. "Our objective" he claims "was not only that to reclaim degraded areas which in the past were used as vegetable gardens in order to bring them back to their original function, by resorting to virtuous practices such as composting, permaculture and the gradual abandonment and elimination of pesticides, while reducing waste within the logic of the circular economy. It also aimed at strengthening and reviving the sense of community and collaboration amongst citizens in Carate." To this end, 28 vegetable gardens have been allocated to the elderly, 8 to families and 2 to the community.
"The condition that we included in the project" Barini points out "is that all those who are allocated a vegetable garden must work at least one hour a week on communal areas." But there is more. Carate Brianza's vegetable gardens are not only an additional source of income for many families in need but they also educate citizens to live within a biosustainable production chain. They also allocate their surplus to charities such as Caritas.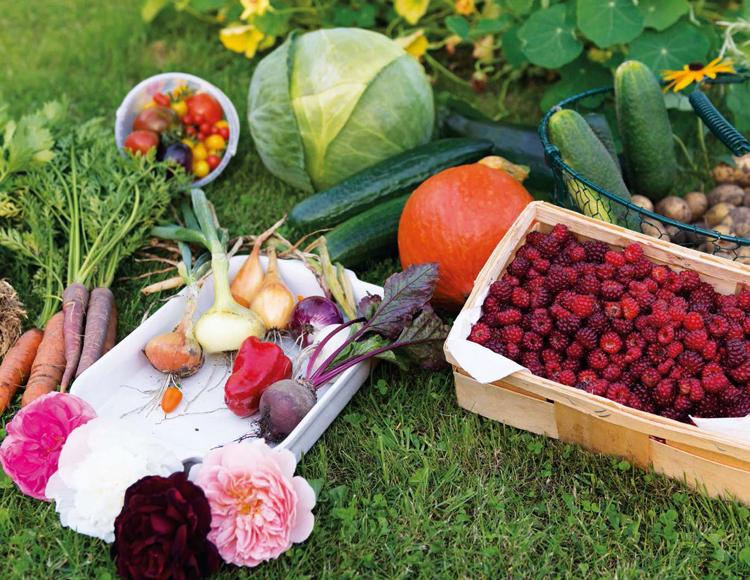 Another interesting example is the project devoted to the Adamello blond goat, with GAL Valle Camonica Val di Scalve in the lead. This project is clearly based on a market logic: together with the need to avoid the extinction of a species considered endangered by the EU and that has been an important resource for Valcamonica and Valsaviore for centuries, all efforts are made to build a sustainable economic production chain. Hence the choice to create a multipurpose centre for the protection of this native breed for the development of a selection and restocking project. Meanwhile it could act as an outlet and a dairy farm for the production and marketing of fatulì, a famous local cheese.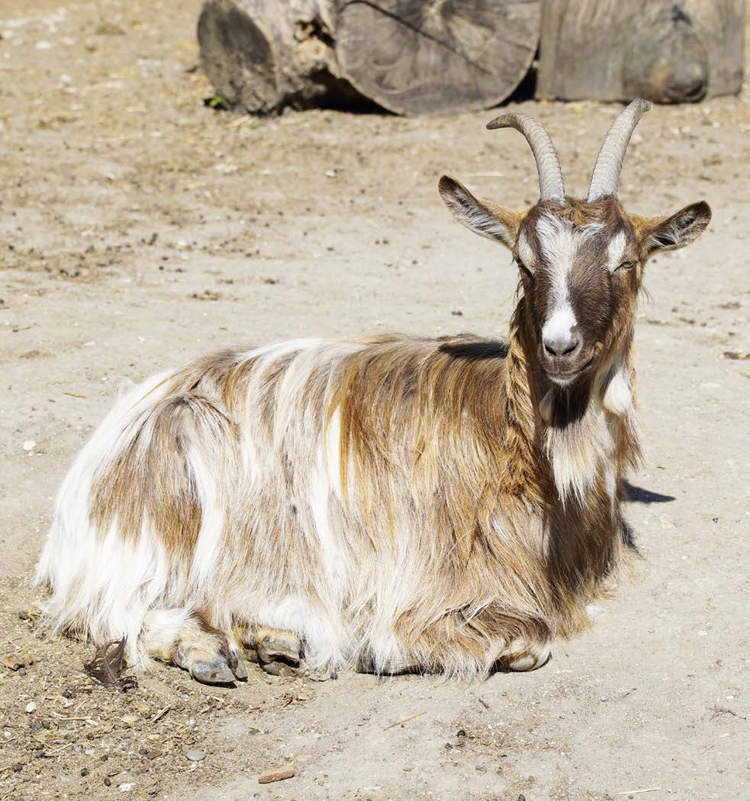 Ri-Ponte is a special initiative, a project carried out in Ponte Lambro, a Milan leading neighbourhood within Fondazione Lombardia per l'Ambiente. The initiative involves people and many local players: from AMSA, the company managing waste and street cleaning in the city, Milano Ristorazione – the Milan company providing 80,000 meals to school children daily – the Municipality itself, Ecoistituto della Lombardia and the neighborhood's Laboratorio. Within Ri-Ponte, as Mita Lapi claims – Head of the Area of Sustainable Research and Development for Fondazione Lombardia per l'Ambiente, dozens of initiatives have been set up to turn Ponte Lambro into a resilient neighbourhood aiming at reducing the production of plastic waste.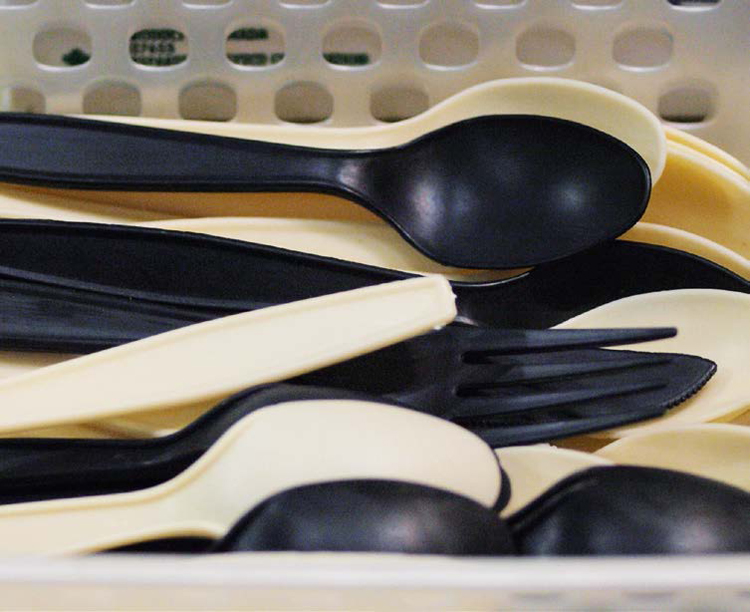 ©WikiCommons / Andrea from Vancouver
So, two of the Ri-Ponte initiatives fit in with the bioeconomical rationale. The first is about the sale of detergents on tap at Mercato Coperto Comunale: an experiment that involved citizens by showing them a new consumption model. The second and more ambitious experiment was carried out in conjunction with Milano Ristorazione and was about the replacement of plastic with biodegradable material in school canteens. It might be a coincidence but – almost simultaneously with the Ponte Lambro trial – Milano Ristorazione adopted the biodegradable and compostable plates in all the city's school canteens.
Info
www.fondazionecariplo.it/it/index.html