Investing in recyclability planning strategies; increasing the volume of used clothing collection and used clothing resale and the volume of clothing manufactured using recycled fibres: this is GFA's (Global Fashion Agenda) latest call, taken on board by some of the most illustrious names in the fashion panorama with the objective of hitting its targets by 2020.
Nevertheless this is just one of the possible useful initiatives to join in order to become a company paying attention to sustainability, a concept that has become very dear to the fashion industry over the last few years. Actually, already in 2011 the Detox My Fashion Campaign launched by Greenpeace had become very popular with many famous super brands.
As a matter of fact, the fashion industry presents several environmental criticalities that must be tackled. It generates considerable process waste and is characterized by several risk factors. According to the Boston Consulting Group 2017 Pulse of the fashion industry Report, from 2015 to 2030 the production of waste of this sector will increase by 63% (waste and CO2 emissions are the two factors expected to increase the most).
To this, we must add the fact that only a small amount of textile waste is recovered at the end of a product's life: the recovery of used clothing (as urban waste) is not efficient enough and not always very transparent. So much so that the search for solutions – above all at industrial level – for reducing and/or reusing process waste is the object of many projects funded by the EU.
In this case as well, design and research contribution can make all the difference since – and not rarely – the quality of materials deemed waste to be disposed of is high. For this reason, its recovery represents a useful opportunity yet subordinated to some objectives: facilitating the textile recycling process, improving the (automatic) sorting of post-consumer textile waste, devising technologies to extract dyes and finish or able to separate the fibre mix of fabrics without damaging them.
The Danish Case
Really, a Danish company that created an extremely innovative use, is moving in this direction. Founded in 2011 by Wickie Meier, Klaus Samsøe and Ole Smedegaard, Really offers to recycle textile products creating a material used to manufacture a board, the Solid Textile Board by Really, presented at the last Salone del Mobile (Furniture Fair) in Milan.
It all starts from a readily-available waste flow – in this case textile products from the fashion and textile sectors, from dry cleaners and families but also from Kvadrat waste – redefining its use and transforming it into a new material thanks to the help of designers who were able to create products with higher added value.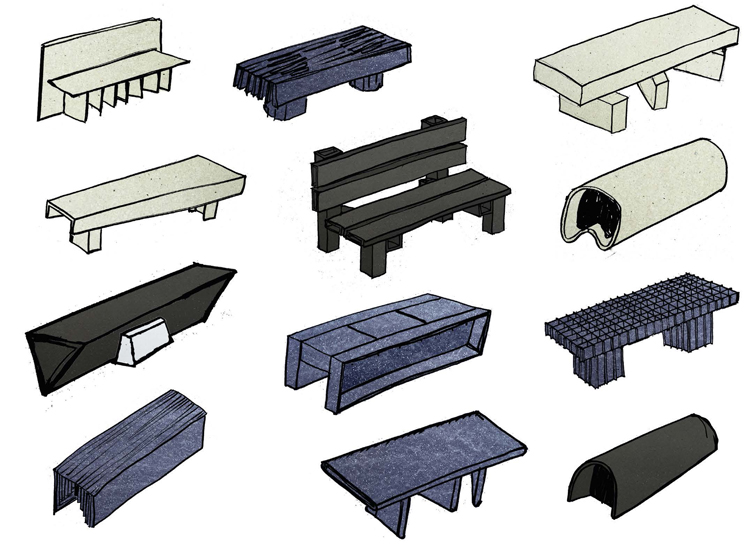 The Solid Textile Board composition reflects the availability of textile waste flows and represents an alternative to a series of existing materials since it is extremely versatile.
The whole operation is directed by Christien Meindertsma (a Dutch artist and designer, editor's note) who, after gaining an overview of the phenomenon, conceived an elegant and technically accurate communication project describing how the waste from tea towels, dish towels and bed linen is transformed into the new material.
In 2015, Christien Meindertsma authored another publication with the publishing house Thomas Eyck: Bottom Ash Observatory, in which – thanks to photos by Mathijs Labadie – she showed chromatic and expressive variations of bottom ash turned into very visually-evocative works. In both cases, she proved how it is possible to communicate effectively and attractively environmental emergency themes often seen only as ugly.
Really also involved in this operation designer Max Lamb so that with his inventions he could demonstrate the numerous possibilities of using the Solid Textile Board. On the one hand, his series of 12 benches represents his personal exploration journey, but on the other, it also shows the potential of the Solid Textile Board and how it compares with other materials used to manufacture boards.
The Solid Textile Board is a high quality and technology material, 70% derived from the above-mentioned flows.
Its manufacturing does not involve the use of dyes, water or toxic chemicals and generates only recyclable waste: in the end the material can be re-granulated and transformed into new boards.
A champion of circular design, Really encourages innovative concepts capable of extending the life cycle of textile resources eventually leading to a zero-waste solution.
While in traditional recycling processes materials deteriorate, in this – perfectly circular – case the objective is to recycle them so that they can retain their full value.
The main components of Solid Textile Boards are cotton and wool, the core is made of white cotton from industrial dry cleaners while the outer layers are available in four colours: white cotton, blue cotton, slate grey wool and natural wool.
Thanks to their mechanical properties, the boards can be used as an excellent replacement for wood and various composite materials in furniture and buildings. Their tactility and appearance, rather unique, also make them a decorative alternative to materials such as stone, wood, plasterboard and masonry.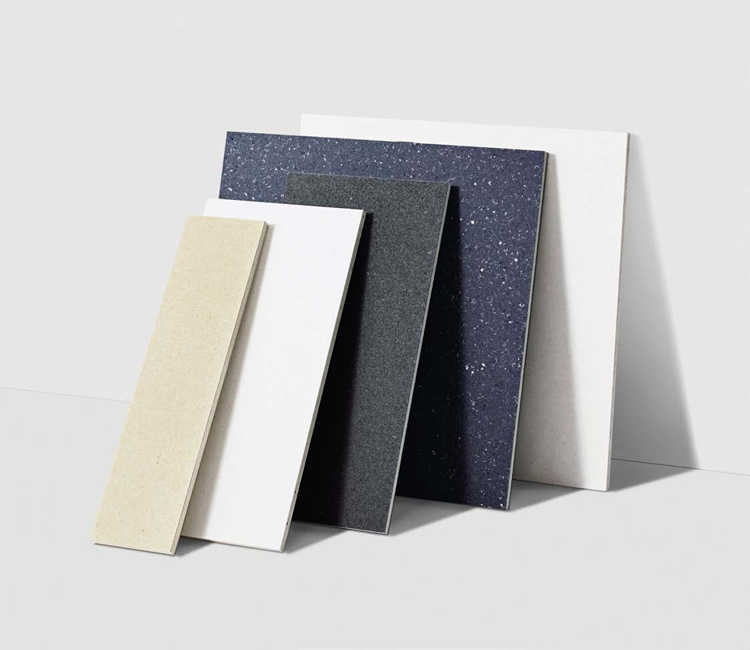 An Alliance between Really and Kvadrat
These production processes are not created overnight. It has taken Really several years to develop the Solid Textile Board patented production process. This manufacturing process of a non-woven fabric includes, amongst other things, shredding used fabrics into tiny fibres and their mixing with a special binder that does not deteriorate with reuse. With this material Really inspires many other sectors to rethink their use of resources.
Really currently owns 52% of Kvadrat, leader in Europe in the production of high-quality designer fabrics and products associated with fabrics for private and public spaces. Kvadrat has a responsible approach to production and processes, an integral part of its business and design philosophy.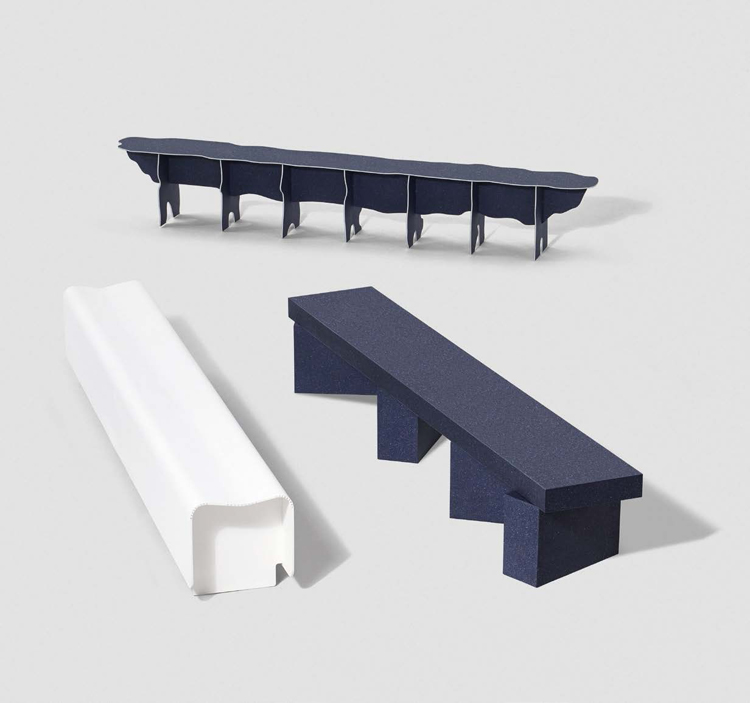 What Can Be Taken away from This Case History
Really's experience proves that there is an efficient and smart way – sometimes even more creative than others – to communicate a path towards sustainability. And that there are no limits to the ability of discarded materials to become attractive and to regain their appeal.
Bottom Ash Observatory is a trendsetter, as it should. Those aspiring to invent new materials by processing old ones, besides the necessary technology, must resort to design's contribution, even though sometimes it might not be enough. But for designers to be able to get something vibrant out of an informal and petty material, they must be encouraged to imagine scenarios going beyond a product.
Products sometimes can be just mere proof of concept, but to make them work (so that they can be desirable and bought) it is necessary to imagine scenarios where they can be placed and know, at the same time, how to describe them and make them evocative. This is called marketing, storytelling: the name can change over time, but it is as important as the product itself.
Those dealing with communication are very familiar with this, but those starting from a pure production experience might not know it or might not have used it.
Really and Kvadrat teach us that by combining knowledge and efforts from different fields we can really achieve appealing results extremely promising for the future.
And Europe is redesigning this future because its funding moves in this direction, in particular towards the textile sector where a couple of promising projects are under way. The first is Trash-2-Cash, funded by Horizon 2020, where 19 international partners share the objective of using textile waste and non-recoverable (zero value) cellulose fibres to create high-quality products thanks to new design-oriented technologies. The other is the Life MP3 Project aimed at developing and promoting uses of industrial waste (including textile waste) resorting to designers and the exchange of best practice amongst countries involved.
Copenhagen Fashion Summit, www.copenhagenfashionsummit.com
I:Co, www.ico-spirit.com/en
Report Pulse of the fashion industry, tinyurl.com/ycrsxva3
Really, www.reallycph.com
Bottom Ash Observatory, tinyurl.com/y9xzgc2m
Max Lamb, www.maxlamb.org
Trash-2-Cash, trash2cashproject.eu
Life M3P, www.lifem3p.eu