---
It is a deal between agriculture and chemistry, local and global markets, environmental and production interests. An agreement, not a compromise, because the challenge of Matrìca, the joint venture between Versalis (ENI group) and Novamont (a bioplastics market leader) reverses the perspective of most post-war industrialization (more jobs, less environmental and landscape protection) by fostering an opposing line of reasoning: identifying a supply chain that takes into consideration the ecosystem, a rationale where – like in nature – each party benefits from interaction. In economic terms, this is called a win-win approach.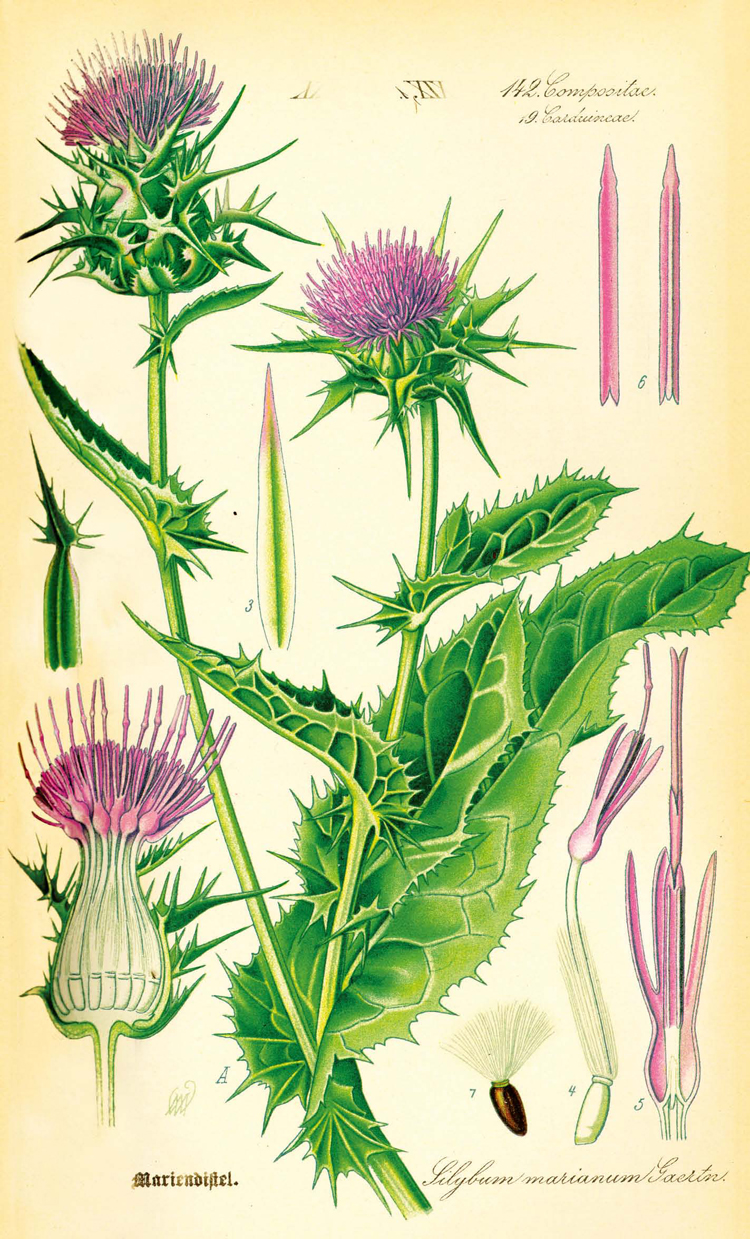 Silybum marianum, Prof. Dr. Otto Wilhelm Thomé, Flora von Deutschland, Österreich und der Schweiz 1885, Gera, Germany
In Porto Torres, this idea has turned into the establishment of the first biorefinery fully integrated into the local community through the involvement of farmers, universities and research centres: an alliance that is contributing to strengthen local competitive and innovative abilities, while maximizing its growth potential on various fronts, with benefits for the primary (agriculture and farming), secondary (agricultural machinery, supply, downstream processing) and tertiary (collaboration with local universities and research centres) sectors. The Metrìca project involves the use of plant-based resources as raw materials for the biorefinery, including thistle, a hardy low-input plant growing also in marginal and not irrigated lands. It is a low-impact crop, not removing water resources or fertile lands that could be used for agriculture. Moreover, it is very versatile: a source of protein for animal feed and, thanks to the biorefinery, it produces oil, cellulose and lignin.
The cooperation has been reinforced by the agreement amongst Coldiretti (National Farmers Federation), Consorzi agrari d'Italia (Italian agricultural consortia) and Novamont, which was beneficial for all those involved in the supply chain. Producers are guaranteed a fixed price of the thistle seeds and biomass for the first three years (with price adjustment mechanisms starting from the fourth year onwards). This model enables both farmers a long-term planning of their investment and Matrìca to offer chemical intermediates at fixed prices in the long term, so that they are not bound to those price fluctuations that have been so peculiar to the petrochemical-related industries over the last 40 years. In addition, there is a commitment to achieving goals benefitting the whole local environment: recovery of abandoned lands, development of new agro-industrial supply chains able to guarantee incomes in marginal areas as well, protection of biodiversity and landscape, optimization of product quality and use of renewable raw materials with a low impact on the environment.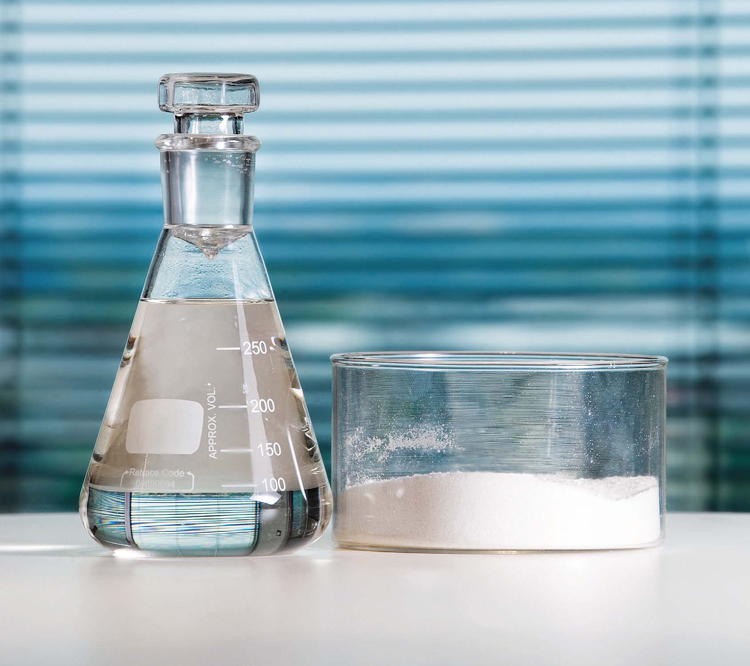 "Such collaboration offers a new income opportunity for farmers working more difficult lands with the introduction of a crop to reduce reliance from abroad of plant protein for animal use, while obtaining innovative products with a low impact on the environment, confirming the great creative potential of Italy", commented Roberto Moncalvo, chairman of Coldiretti. "The spread of environmentally-friendly technologies is the way forward that will guarantee sustainable development able to get us out of this crisis."
As pointed out above, the new supply chain is based on a plant growing in arid lands, not suitable for traditional crops. The artichoke thistle (Cynara cardunculus L. var. Altilis) is used for its seeds, producing an oil similar to sunflower, and its biomass for cellulose and hemicellulose. From its oil extraction, a high protein flour is obtained, a good replacement to feed milk-producing animals. The transformation generates plant residue which can feed the whole industrial process, thus making it self-sufficient.
This is not something to hand over to the future. Three plants are already operational. The first transforms vegetable oils into chemical biomonomers and biointermediates (such as azelaic and pelargonic acids). The second produces extensor oils for the tyre market and plasticizer oils as possible replacements for phthalates. The third is devoted to the production of specialties for various renewable applications. The total investment also envisaged a Research Centre (started in 2012) with test lab and 7 pilot plants over a surface of 3,500 square meters.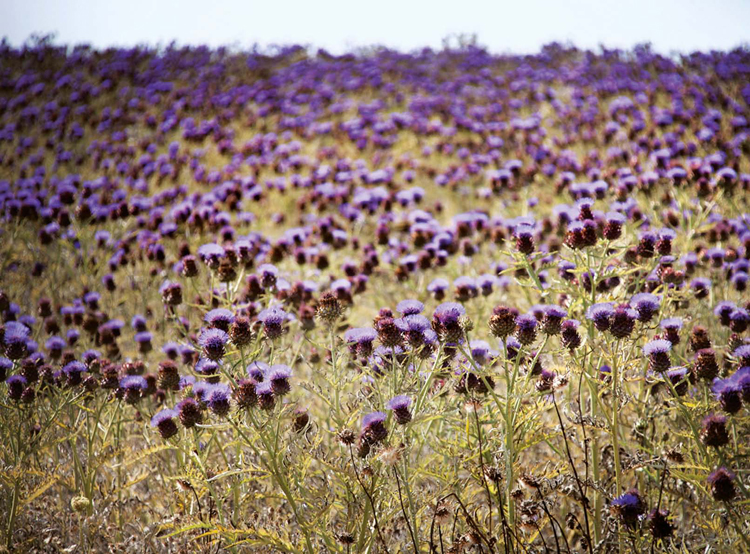 The first effects of this initiative are already measurable. For example, Matrilox trademark has already made its way on the market, identifying a new family of bioproducts for various market segments: bioplastics, biolubricants, home and personal care products, phitosanitary products and additives for the rubber and plastic industry. The trademark offers a series of guarantees: it is derived from plants ("renewable feedstocks not competing with food crops, they are compatible with the local environment and are grown on marginal lands without impacting on the food chain nor depleting other resources"); European integrated supply chain (a local systemic and circular model, easily transferrable to other EU member states); sustainable production processes (it does not use ozone for the oxidative breakdown of vegetable oil and the production follows a safe process with low environmental impact).
Matrìca looks to the future and the ability of the new Italian chemical sector to penetrate global markets with high added-value products, while dealing with the past, with a view to land reconverting and regeneration: "A case of capitalism incorporating the environmental limit in its accumulation process, making it the driving force of a new cycle" as Aldo Bonomi wrote in his recent book.
A cycle based on a multiplicity of uses. Biofuels for agriculture, for the automotive and the naval-aviation industries as well as for the production of industrial hydraulic and special fluids. They can be created "ad hoc" and, being biodegradable, they can be used in situations where micro-spillages can occur in delicate natural environments. Polymer plasticizers are a non-toxic and eco-sustainable alternative to traditional plasticizers, phthalates, which have been the object of many research studies for their environmental and health impacts. Bioextensor oils for tyres that will replace fossil ones: they offer a better rolling resistance, thus contributing to reduce fuel consumption and offering a better grip in wet conditions.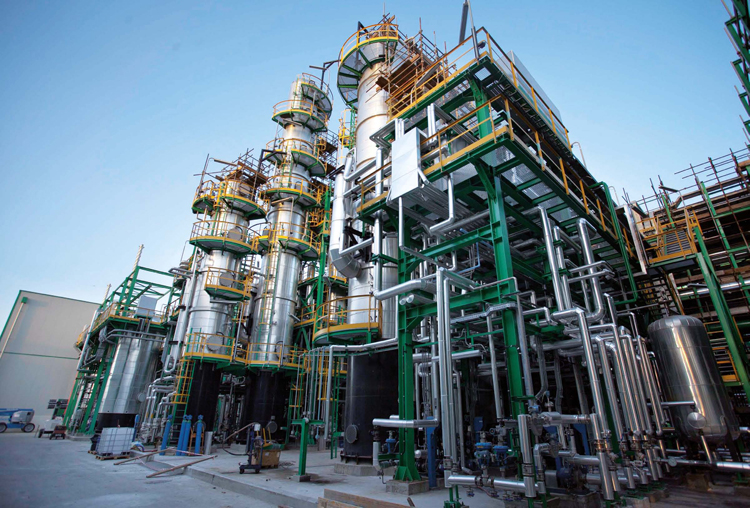 Biorefinery, Porto Torres
"Matrìca has built the first plants of their kind in the world, starting from a proprietary technology, developed with Novamont, using low-impact renewable raw materials to manufacture high added-value bioproducts able to transform environmental problems into sustainable development opportunities. These plants build bridges amongst many sectors, catalysing integrated technologies with increasing degrees of innovation. The opportunity lies in transforming such initiative in shared projects of landscape regeneration, maximizing the level of integration and spin-offs" says Catia Bastioli, Novamont CEO. "Italy's challenge is to get out of the current economic crisis using its many virtuous cases of circular economy already at hand, promoting a new production and consumption model marked by resource efficiency, ecosystem resilience and human wellbeing. 2015, the year of the EXPO, the Green Act and the UN Conference on Climate Change in Paris, is the right time to launch this challenge based on the wise and proactive valorisation of local resources."
From Lubricants to Cosmetics: Thistle's Thousand Uses
Azelaic Acid
It looks like a white crystalline solid and it is used in polymerisation processes, in the production of lubricants and in medicated cosmetics (i.e.: for the treatment of acne). It is one of the basic ingredients of bioplastics.
Pelargonic Acid
Used in the cosmetic industry, in the production of biolubricants, in food whitening and flavouring. It is also a total-spectrum natural herbicide and as such it is used in phytosanitary products.
Glycerine
This odourless and colourless liquid is characterized by a high degree of purity. It is used in cosmetics (i.e.: in soaps, essential oils and creams), in the pharmaceutical sector and in the production of antifreeze fluids.
C5-C9 Acid Mix
It can be used in the synthesis of esters, enabling to obtain bases for extremely high-performance lubricants, fundamental for the aviation industry.
Saturated Fat Acid Mix
A wax-like mix, solid at room temperature. It can be used in the production of detergents, cosmetic products, candles, and as a rubber vulcanization accelerator.
Info