Toulouse – the Occitania region's capital – is a lively and historically rich city that has developed along the Garonne river. Known for being home to the Airbus headquarters and thus linking its economy to an industry that is anything but light, over the last few years it has turned its attention to the circular economy through a set of ambitious regional policies. We met with Agnès Langevine, Vicepresident of Région Occitanie, the person in charge of ecological and energy transition, biodiversity, the circular economy and waste.
Langevine explains that: "Since Regions have been delegated authority over waste management planning, Occitania Region set a goal towards 'Zero Waste Zero Rubbish.' Not only that, we want to encourage the rise of the circular economy through a 'Positive energy Region' programme and a regional strategy for biodiversity." When asked what actions are planned for the circular economy, Langevine responded: "Our action plan is divided into six thematic lines, including: governance and information exchanges; research and innovation; waste collection and recovery; economic systems to change production and consumption patterns; public spending; and local synergies. We are working on developing more virtuous solutions for resource consumption thanks to local authorities, chambers of commerce, consortia and associations. To promote projects, the Region has implemented a support scheme for collective activities, backing up strategic studies and project financing. Furthermore, we opened two calls for tender for projects on priority themes of construction and organic waste sorting at source."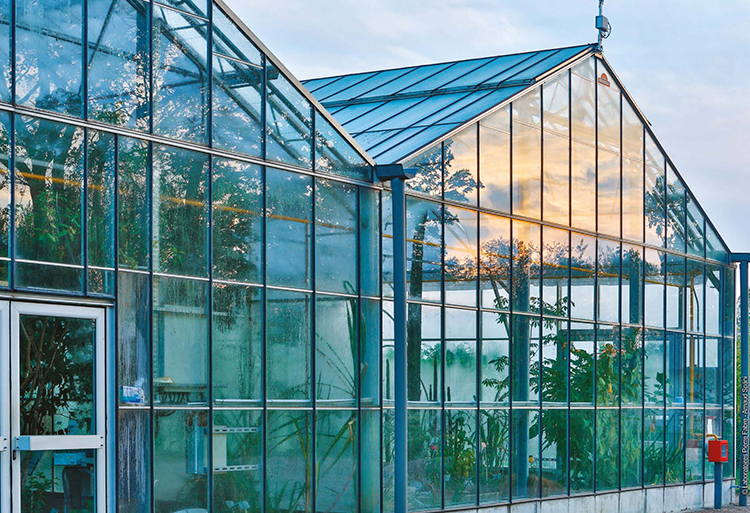 As for pinpointing the sectors particularly active with regards to the circular economy in the region, Agnès Langevine points out that, "From a report of material flows which we drew up, it has emerged that the main issues concerning resources revolve around food and construction material flows. We are helping structure a regional network to support the many private initiatives that, albeit pioneering still have economic models that need to be consolidated, by improving a separate waste collection service and a breakdown for reusing, recycling or recovering. In addition, last October, in Occitania, the first regional Forum on the circular economy gathered together over 250 players, thus displaying enthusiasm for the model, above all among the younger generations of entrepreneurs."
"Occitania – continues Langevine – can count on leaders in the field of research and an important network of social and solidarity economy players and innovative start ups. The Regional Plan for Prevention and Waste Management brings visibility to material deposits and flows and envisages a transformation of jobs towards creating new local services with high added value. Our territory has all it takes to make waste a precious resource, to reduce reliance on cost of raw materials, to develop a new found cooperation at a local level and include local development in the virtuous cycle of the circular economy."
From Toulouse we moved East, in the Tarn department, to get acquainted with two different situations from the point of view of size, but both equally committed to transitioning towards a circular economy. We met Laboratoires Pierre Fabre, a pharmaceutical and cosmetic group created by the same-name pharmacist and botanist that, despite its international scope, manages to turn the paradigm of the circular economy into a reality. The company, created in 1962, starting from a few successful galenical preparations originally made within the laboratory of Fabre's chemist's shop, now belongs to a group headed by the Pierre Fabre Foundation, a publicly-useful institution recognised by the French government for its mission – to allow access to quality drugs and treatments in developing countries and in territories ravaged by wars and natural disasters.
For the company, Amory Lovins' idea of natural capital is about as real as it gets: 70% of income comes from the transformation of natural products of which 40% is directly derived from plants. The investment in research amounts to €174 million a year and is aimed at the development of drugs, ranging from over-the-counter medicines to those for cancer treatment (where the Madagascar Periwinkle is used, whereby abandoned pieces of land were recovered and jobs given to local people), as well as cosmetic products, sold on international markets by a variety of brands such as Avène, Klorane, Galénic and others. This is the very core of the company, an added value which has led it, thanks to a research centre in Toulouse with 18,000 plant samples, to produce about 300 new plant-based extracts a year and to pay close attention to production waste, the lifecycle of its own products and ultimately the entire supply chain. As for production waste, flax can be used as an example: an extract from this plant is used as natural film for a volumizing shampoo, the stem is sold to manufacturers of insulation boards for buildings, while unused parts supply nutrients to company-owned fields (200 hectares of organic crops in the region alone). The reverse process, instead, occurs with apples, whose extracts for creams are derived from the pulp and fibres from the production of local companies' fruit juices. Moringa oleifera is instead grown to use seeds in cosmetics, while leaves are transformed by the company into a highly nutritious food that is used to fight malnutrition, especially for malnourished children in the same agricultural areas.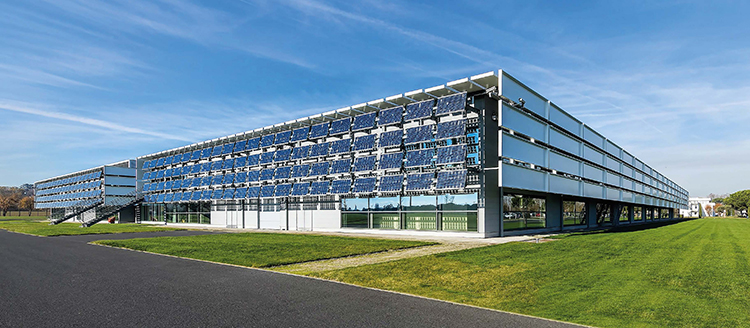 And there is more: waste from some of the plants used in the production is used in the biomass-fuelled boiler present on the Saoul production site and, together with loppings from local woods, manage to cover 60% of plant requirements. The ensuing ashes are then disposed of with a local compost producer. Particular attention is also given to product biodegradability. Indeed, the company guarantees the biodegradability of the entire formula for products carrying such labels and it has reduced the use of solvents by 98%, reselling the used ones to the local recovery consortium. Lastly, with regards to product packaging, Pierre Fabre manufacture high-quality recycled PET containers (bottles, tubes, etc.), buying secondary raw material from the Italian used-plastics market.
Moving inland, within the Department of Tarn, we bumped into Filatures du Parc, a Brassac-based company that has been dealing with third-party yarns since 1975. Their production ranges from clothing and furniture to industrial yarns. It began its transition to the circular economy in 2007 when it filed a patent for a new transformation system of textiles (sweaters, jeans, etc.) into long fibres, so as to recreate quality yarns derived from recycled materials. Through this technique and thanks to the development of two purpose-built machines, unlike classic unravelling that crushes and deteriorates fibre, the ensuing fiberisation manages to keep the fibre length, thus avoiding lint and pilling on the finished item.
The push in this direction has been brought about by two main factors: long-standing collaboration with sportswear brands such as Billabong, Element, Quicksilver and Patagonia which were beginning to demand special attention to these issues; and the fact that carded yarn production has traditionally been characterised by a yarn making system suitable for recycling raw materials. More collaborations with the company have followed after this transition. In particular with a few institutional players, such as RATP – French public transport company – the Gendarmerie and the fire brigade, for which they have developed yarns starting from post-consumer uniform items, and with a few companies (including Ralph Lauren, Zara, Volcom) which send them their used items or defective garments collected in-shop so that they may be fiberised and re-spun. Moreover, Filatures du Parc is a partner of Renault Group's recovery and reuse system of secondary raw materials, for whom they manufacture a 100%-recycled yarn from car seatbelts, which is then woven by Adient Fabrics France, also based in the same region.
With 45% of the turnover deriving from recycled yarns, the company reckons the market is expanding and therefore requires investments in this direction: over the last few years, they have actually purchased new machinery to introduce lycra in denim yarn, a winder for skeins and a last-generation fiberising machine. The transition has also created jobs. Currently, the company employs 45 people, all local residents, and has opened up new recycling markets for various fabric types. The company has also joined the French consortium for fabric and shoe recovery, EcoTLC (Textiles, Linge de maison et Chaussures), in particular with regards to research and development of textile material recycling: a sign of further commitment.
If southwest France carries on endorsing this both traditional and innovative push, it will be able to achieve its goal and actually become "a positive energy region."
Occitania region, www.laregion.fr
Laboratoires Pierre Fabre, www.pierre-fabre.com/fr
Filatures du Parc, www.filatures-du-parc.com