For Jørgen Jørgensen, CEO of Nørrona, sustainability is a life goal. In the business world there is often talk of a "value proposition" to be made to customers through a company's products and policies. At Nørrona, however, the environment has been a part of the company's identity since its creation. The Norwegian business has always been on the front line in the fight against climate change, proposing sustainable solutions for the planet by offering longer-lasting products made of low-impact materials, such as organic cotton and recycled polyester.
"My grandfather always said to choose high-end products because they were more resistant," explains Jørgensen. "While a new Nørrona product is fantastic, an old one can be even more so. A long life is one of the best ways to reduce the environmental impact of a product to a minimum, this is why we have always offered repairs for all our products, ever since the founding in 1929. By creating high quality garments that last for years and years and can be repaired, we ensure that it isn't necessary to buy new ones." In the last year, an extraordinary 10,000 garments were repaired, a significant increase compared to 3,500 in 2015.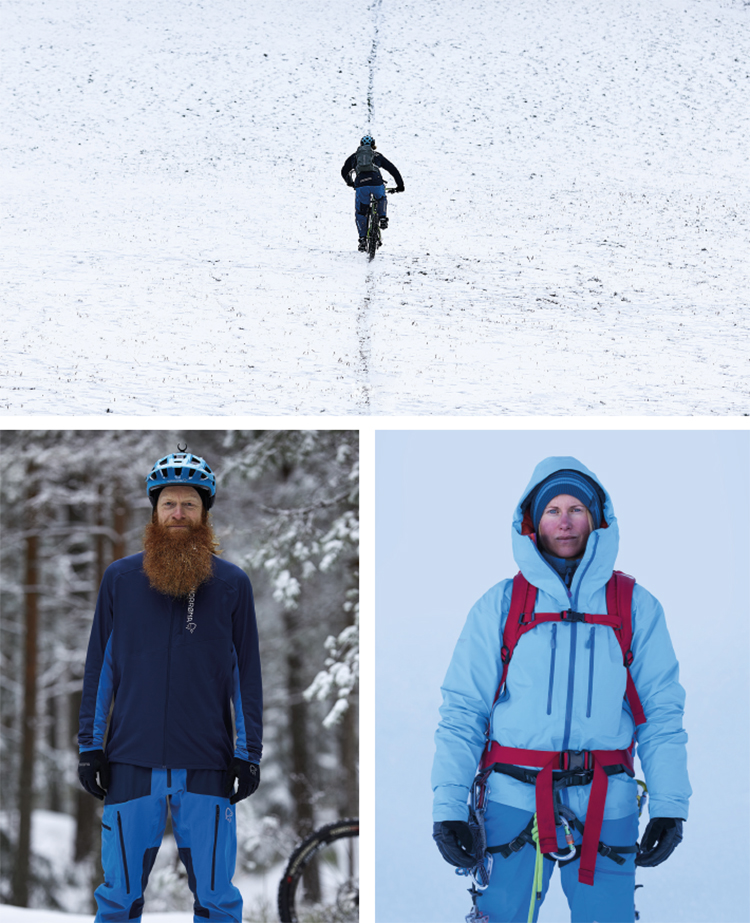 At Nørrona, a lot of attention is focused on recycled materials. The first recycled pile fleece coat was made over ten years ago, and by 2020 the company intends to exclusively use recycled fabrics, such as polyester, one of the most commonly used fibres. In 2017, 58% of the polyester used in the production process was recycled. By 2020 this figure will be 100%. Recycled nylon was at 8% in 2016, but rose to 43% in 2017, and will reach 75% by 2020. When these fibres are not used, they are replaced by regenerated wool derived from old garments or organically grown cotton. Additionally, chemical fibres are being phased out. By 2020 the company will cease using PFAS, perfluorooctanesulfonic compounds used to waterproof garments but now known to be toxic.
"Our ambition is to become leaders in social and environmental responsibility within our market," elaborates Jørgensen. "Many of these objectives are challenging, but we want to try as hard as possible to achieve them." These efforts can be seen at the company's headquarters, Nørrona House: the building is entirely powered by renewable energy, and since 2018 all employees must travel to work in a sustainable way, for example by cycling, using electric cars or walking. The next step? To become a zero-waste HQ, that is to recycle and reuse all operative and productive refuse.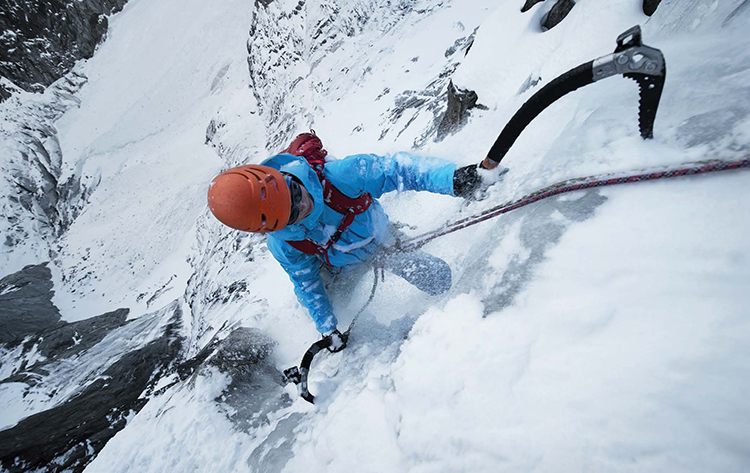 Finally, in order to go further in the fight against climate change, Nørrona has a self-imposed environmental tax on profits. 1% of revenue is donated to organisations that work on environmental sustainability projects, for a total of almost one million euros over the past two years. An environmental strategy that, rather than searching for an ultimate goal to be achieved, looks to create a base for continued expansion and improvement in performance.
Nørrona, www.norrona.com