Supported by:


Great availability of renewable raw materials, institutional infrastructure and support: These are the ingredients that make Canada one of the major players in the bioeconomy sector at global level. It could not be any different for a country where the maple leaf, also included in its flag, is the national symbol. Canadian forests cover 348 million hectares making up 10% of global forests. Instead, agricultural land occupies 67 million hectares. "Agricultural and forestry biomass plays a crucial role in the development of the Canadian bioeconomy," tells us Murray McLaughlin, executive director of Bioindustrial Innovation Canada until last June, one of the most important research and marketing centres focussed on the bioeconomy. "Companies are developing innovations to transform wood into sugars and to expand the use of lignin."
A Strategy by the End of the Year
In Canada, the bioeconomy is currently at the core of a new model of sustainable development vigorously supported by Justin Trudeau's government, which puts the fight against climate change at the top of its political agenda. Taking part in COP21 in Paris acted as the driving force for drawing up a national plan for the bioeconomy that should be submitted in its draft form for public discussion by the end of the year. In this scenario, it will be a difficult task to reconcile the interests of the bioeconomy with those of the oil industry present in Canada, since the country is currently home to the third largest proven oil resources at global level after Saudi Arabia and Venezuela (Source: BP Statistics).
It will be a difficult task to reconcile the interests of the bioeconomy with those of the oil industry present in Canada since the country is home to the third largest proven oil resources at global level.
"It is essential" McLaughlin highlights, "if we want to achieve the targets set by our government. In Sarnia we talk about hybrid clusters, in other words bio-based and oil-based products must be processed together to make the bioeconomy grow and to extend the life of our oil resources by limiting their use. But at the moment there are no real policies to promote such collaboration."
The peculiarity of Canada's oil resources, experts claim, is that, unlike traditional oilfields, in the North American country this resource is extracted mainly from the so-called tar sands. This kind of oil is very difficult to extract and refine; tar sands are a mixture of clay, water, sand, mud and bitumen. Since this oil is either in its solid or semisolid form, its processing is very costly, not only from an economic but also from an environmental point of view. If in order to obtain a barrel of conventional oil, 29 Kg of CO2 are produced, for a barrel of oil from tar sands it goes up to about 125. Therefore, experts estimate that 44% of greenhouse gases produced in Canada between 2006 and 2020 will be caused by the extraction and production of oil from tar sands.
This makes it clear why it is important to adopt a plan for the bioeconomy as soon as possible. In Paris, the Canadian government pledged to reduce its CO2 emissions by 30% compared to 2005 emissions by 2030. This means, according to experts, only one thing: a total conversion to renewable energy in the next 35 years in order to remain within the 1.5 °C target. A few extra years for the 2 °C target. All this requires the immediate shutdown of coal-fired power stations. A measure already adopted in Ontario in 2014, replacing coal with wood, and Alberta will do the same by 2020. "Other provinces," McLaughlin says, "are revising their plans."
In Canada, the role of provinces in the bioeconomy is extremely important: they are responsible for energy and environmental policies. Some, such as Alberta and British Columbia, have already introduced a carbon tax in their tax system. Others, such as Ontario and Quebec, are working on the implementation of new policies limiting the use of coal. Moreover, in order to guarantee a homogenous framework, the federal government is developing national guidelines that should be introduced by 2017. "Canadian bioeconomy players hope" McLaughlin says, "that the plan for the bioeconomy will include also a green procurement system promoting the spread of bioproducts, similar to the Biopreferred programme introduced in the USA."
BEN Members
Here is a list of the Bio-Economy Network members:
Automotive Parts Manufacturers' Association;
BIOTECanada;
Canadian Bioenergy Association (CanBio);
Canadian Renewable Fuels Association;
Chemistry Industry Association of Canada;
CropLife Canada;
Forest Products Association of Canada;
FPInnovations;
Bioindustrial Innovation Canada / Sustainable Chemistry Alliance.
Attracting Investments
Despite not having a national plan, Canada has been able to attract several investors in its territory over the past few years. "Some local initiatives have promoted the development of the bioeconomy," McLaughlin states. Some examples? "In Sarnia in Ontario, they focussed on biobased chemical products; in Winnipeg, Manitoba, on biocomposites; and in Drayton Valley, Alberta, on wood biomass."
"In Alberta," Stan Blade, dean of the Faculty of Agriculture at Alberta University, confirms, "we have several programmes to promote the development of bioenergy, both from an infrastructural point of view and granting of subsidized loans."
Moreover, Canada has numerous assets propitious to the bioeconomy: a wealth of biomass, certified forests, highly skilled workforce, excellent research and funds made available by the Sustainable Development Technology Canada Agency, closeness to the USA market and presence of industrial sites where pilot and commercial plants can be located.
It is no accident then that a company such as American BioAmber, which produces biobased succinic acid, decided to open its commercial plant in Sarnia. "The main reason," explains Mike Hartmann, BioAmber vice executive president, "is the low cost of sugar and energy." Succinic acid is a chemical intermediate with a plethora of applications in the field of food ingredients, personal care, paints and biodegradable plastics. "Currently, succinic acid," Hartmann claims, "has a market worth 60,000 tonnes and, according to estimates, it is growing by 35% per year." In Sarnia, the Delaware company, listed both on Nasdaq and on Euronext in Paris, with its headquarters in Montreal (Quebec) in 2015 built and opened a 30,000-tonnes-a-year plant, that will reduce CO2 emissions by 210,000 tonnes compared to those deriving from the production of the equivalent quantity of oil-based acid. This amounts to eliminating 45,000 cars. Investors in this company include Japanese giant Mitsui & Co., which owns 40% of its capital stock, German Lanxess and some venture capital funds such as French Sofinnova and Canadian Cliffton Group.
Canadian Companies
In 2008, Comet Biorefining also opened its commercial plant in Sarnia. This Canadian company has developed a technology for the sustainable production from non-food biomass of cellulosic glucose to be used in biofuels and biobased chemical products. "Canada," claims Andrew Richard, founder and president of Comet Biorefining, "is at the forefront in the bioeconomy sector. There is a high degree of allignment amongst Canadian government agencies supporting these sectors. Whether it is the agricultural and forest sector supporting agencies, innovation and technological programmes, such as SDTC (Sustainable Development Technology Canada), or local initiatives for economic development, each programme is well defined and targets complement each other. This alignment is a great advantage that enables companies to make the most of funding opportunities and development policies." Building the plant of the company managed by Richard was made possible thanks to a Can$ 10.9 million loan by SDTC. Comet investors also include French capital venture fund Sofinnova and BioAmber itself, which in April last year signed a commercial agreement with the Ontario-based company for the supply of dextrose.
Quebec Enerkem is another pride and joy of the Canadian bioeconomy. It is gaining a starring role at global level thanks to its technology for the production of biofuels and biochemicals using solid urban waste as raw material. Founded in 2000 by Esteban Chornet and his son Vincent, who is currently its president and managing director, the company opened its first pilot plant in 2003 in Sherbrooke in Quebec. Afterwards, in 2007 it started building a demonstration plant in Westbury and in 2010 its first commercial plant in Edmonton (Alberta) was opened and in 2012 its second one in Varennes (Quebec).
Enerkem's technology used in the Edmonton plant opened in June 2014 enabled the Canadian city to increase its waste diversion percentage from 60 to 90% producing ethanol and methanol. For this reason, the biorefinery – which last year was the first refinery to be awarded the International Sustainability and Carbon Certification (ISCC) for the production of biomethanol from solid urban waste – is considered by experts a true model of the circular bioeconomy that the chemical giant AkzoNobel and other partners would like to copy in the Netherlands. In the meantime, in China, Qingdao City Construction Investment Group is thinking about building a biorefinery that will use Enerkem's technology.
"ISCC certification," claimed Tim Češare, senior vice president, business development, "proves that Enerkem meets the environmental and social sustainability requirements. Enerkem already sells its biomethanol to North America and thanks to this certification it is adding flexibility to export it as biofuel to Europe" (a third party certification is required by the strict measures dictated by the European Renewable Energy Directive, editor's note).
Funds for Innovation
Sustainable Development Technology Canada (SDTC) is a non-profit foundation funding and supporting the development and demonstration of clean technologies able to offer solutions to climate change problems, clean air, water and soil quality while guaranteeing economic, environmental and health benefits to Canadians. SDTC manages two funds for the development and demonstration of innovative technological solutions.
SD Tech Fund
Total project budget: Can$ 550 million;
Forgivable loans.
NextGen Biofuels Fund
Total project budget: Can$ 500 million;
It provides equity financing;
Loans must be repaid on a free cash flow basis over a 10-year period after completion of the project.
The Role of the Bio-Economy Network
According to an analysis presented to the Canadian Ministry of Agriculture and Agribusiness (Bioproducts Survey, Statistics Canada), in 2009 over 200 Canadian companies were developing or producing bioproducts, with more than 3.000 employees and a Can$ 1.3 billion turnover (export amounting to 433 million). The total of biomass produced amounted to 27 million tonnes. Of course, these numbers must be updated, but they give us an idea of a country where the bioeconomy represents a sector with huge growth potential seen by the government as an excellent opportunity to strengthen and diversify the agricultural sector transforming production waste into high added-value products.
To fully exploit this potential, the Ministry of Agriculture created an interdepartmental working group on the bioeconomy (BIWG, Bioeconomy Interdepartmental Working Group), clustering together federal departments and agencies in order to coordinate all policies in this sector. An initiative that in 2012 was embraced by the Bio-Economy Network (BEN), a network of Canadian bioeconomy stakeholders aiming at fully exploiting this emerging potential in the global market for biobased products and to which the federal government has recently entrusted the task of drawing up the first draft of the national plan for the bioeconomy. "We have witnessed the aggressive bioeconomy policy of the USA, China and Europe and we do not want to be left out," declared Catherine Cobden, Canadian Association for Forest Products executive vice president, who was appointed president of BEN. "We do not want," she said, "Canada to end up in a vulnerable position in an increasingly competitive environment. Here in Canada we have natural resources that other countries can only dream of. We want to work beyond traditional limits and prepare our country for the future."
Bioindustrial Innovation Canada, www.bincanada.ca
Comet Biorefining, cometbiorefining.com/
Enerkem, enerkem.com/
---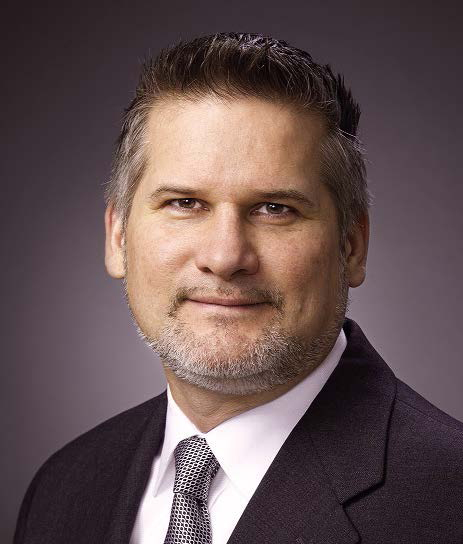 Interview with Glenn Mason, Canadian Forest Service, Assistant Deputy Minister, Natural Resources Canada
Edited by Mario Bonaccorso
The Future Starts from Forests
Mr Mason, Canada has 348 million hectares of forest land: what role does the forest industry play in the Canadian bioeconomy?
"Canada's 348M hectares of forests mean the country has one of the largest biomass resources in the world. While the country only harvests less than 0.5% of its forests annually, the processing of this wood generates between 28 and 32 million tonnes (500 million GJ) of sawmill residues each year. Increasingly, new uses are also being found for by-products of pulp and paper manufacturing, such as lignin.
"The forest sector can therefore make significant contributions to the Canadian bioeconomy: technological advances in the use and transformation of wood fibre into energy, fuel, chemicals, or advanced materials constantly supply new opportunities to reduce greenhouse gas (GHG) emission, secure long-term carbon storage, and provide economic sustainability in rural areas. We see a key role for the forest sector in Canada's future."
In order to reach the target to reduce emissions 30% below 2005 levels by 2030 and to stay below the 1.5 °C mark, Canadian government must commit to moving immediately to eliminate coal-fired power, ramp up investment in renewable energy and in the bioeconomy. How are you planning to make it possible?
"Our goal in Canada is to support all the different aspects of the bioeconomy. First, Canada supports in the robust science that informs life cycle analysis and carbon accounting of forest. Second, Canada fosters the creation and commercialization of innovative products and technologies with government funding supporting all stages of the innovation continuum from fundamental science, to R&D and commercialization. The domains covered are as varied as bioenergy, construction, advanced materials, or platform chemicals.
"However, as you mentioned, energy is the first frontier for the development of the bioeconomy since it offers some of the highest potential for GHG mitigation. In a joint statement with the US, Canada has committed to 'develop and share a plan and timeline for deploying innovative renewable energy and efficiency alternatives to diesel and advance community climate change adaptation'."
What are the priorities in the action plan of the Canadian government?
"The Government of Canada is clearly committed to 'Protecting the environment and growing the economy' at the same time. Priorities include reducing carbon pollution and combating climate change, and making strategic investments in clean technology. The federal government priorities have translated into a number of collaborations and funding commitment for the next 2 to 10 years that will advance biofuels and the bioeconomy thanks to large investments into infrastructure, clean technology for natural resources sectors, and a low carbon economy fund.
"Finally, Canada is developing a Forest Bioeconomy Framework through the Canadian Council of Forest Ministers (CCFM). The Framework is part of the CCFM's Innovation Action Plan for the next four years."
Which are the policies you have now in Canada to support the bioeconomy?
"Canadian Federal, Provincial and Territorial Governments, have enacted a number of policies and programs over the past 10 years to support the development of the Canadian bioeconomy.
"The Federal Government of Canada has Renewable Fuel Regulations, which specify annual average renewable content in gasoline, diesel fuel and heating oil. Some Canadian provinces have regulations going above and beyond the federal mandates.
"In addition, the federal government supports the development of bioenergy and bioeconomy through a variety of programs and grants working with industry in research, technology and feedstock development, as well as demonstration projects.
"Some recent examples of Federal programs include: The Investment in Forest Industry Transformation (IFIT) program provides $100 million over four years for projects that implement new technologies leading to non-traditional high-value forest products and renewable energies. The ecoEnergy for Biofuels program will invest $1.5 billion in order to bolster the production of renewable alternatives to gasoline and diesel, and encourage the development of a competitive domestic industry for renewable fuels. Growing Forward 2 is a policy framework developed for Canada's agricultural and agri-food sector representing a $3 billion dollar investment over 5 years (2013-2018) by federal, provincial and territorial (FPT) governments in programs that focus on innovation, competitiveness and market development. The framework will help Canadian producers and processors continue to innovate and capitalize on emerging market opportunities. Several provinces are also pursuing the development of their own bioeconomy strategies."
Canada is the world's third largest holder of oil reserves after Saudi Arabia and Venezuela. It is also the third producer of natural gas at global level. How is it possible to reconcile the interests of these sectors with those of the bioeconomy?
"Advancing the bioeconomy will not be an easy task, nor can anyone stakeholder accomplish it alone. There is still a need to develop a cross-sectoral innovation system that seeks to align the interests and goals of various sectors. For example, recent advancements in biomass hydrothermal conversion technologies can facilitate the production of renewable bio-crude, a product that could be sustainably produced in existing refineries to yield a suite of biofuels and biochemicals. Governments and industry will need to work together to develop a vision for the bioeconomy so that efforts are aligned and mutually supportive."
Are there measures such as Green Public Procurement and carbon tax in the Canadian policy system?
"The Government of Canada Policy on Green Procurement came into effect on April 1, 2006. The policy seeks to advance the protection of the environment and support sustainable development by integrating environmental performance considerations into the procurement decision-making process. The policy requires that federal departments integrate environmental performance considerations as a key factor in procurement decisions. Departments are also required to establish green procurement targets and monitor and report on their green procurement performance annually.
"As a key priority, the Government of Canada is working to provide national leadership in reducing greenhouse gas emissions, combat climate change, and price carbon. In partnership with provinces and territories, the Government of Canada is working to ensure that the provinces and territories have the flexibility to design their own carbon pricing policies. These policies will recognize the economic cost and impact that a greater-than-two-degree increase in average global temperatures would represent."
Canada has shown a strong ability to attract investments by the bioeconomy companies. What are the strengths of your country?
"First, Canada is a recognized world-leader in the sustainable management of our forests. As of 2015, Canada had the largest area of third-party-certified forests in the world: 166 million hectares. Sustainable forest management in Canada is supported by laws, regulations and policies; a rigorous forest management planning process; and a science-based approach to decision-making, assessment and planning. Investment in Canada is attractive because of Canada's reputation as a source of legally and sustainably produced forest products and biomass.
Canada also has world-class scientific research and a highly educated workforce. Canadian researchers and scientists have uncovered two new revolutionary forest bio-materials, known as cellulose filaments and cellulose nanocrystals, with the potential of helping position Canada's forest sector at the forefront of the global bioeconomy.
"Canada also has sound legislation and a stable business environment. Canada has a history of strong trade relations with many countries, and foreign investors in Canada will also have preferential access through the North American Free Trade Agreement and other trade agreements. Canada has the lowest total business tax costs in the G-7."
Canadian Council of Forest Ministers, www.ccfm.org/english/
The Canadian Trade Commissioner Service, "Why Invest in Canada?" tinyurl.com/pyp9yyo