Name: Wase
Sector: Energy from waste
Pros: The technology functions at up to ten times the speed of others in current use
Characteristics: Decentralised wastewater treatment systems that recover energy, nutrients and water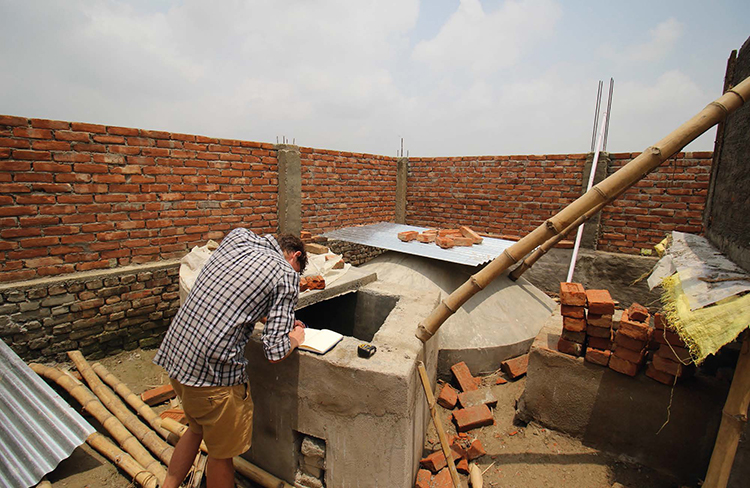 Wase Water, the winner of numerous awards in the UK – including the UK Energy Innovation Awards – and part of the Climate KIC community, is a London-based start-up that aims to provide sanitary services and decentralised wastewater treatment plants, recovering energy, nutrients and water.
Wase Water is able to treat wastewater up to ten times more quickly than other "waste to energy" technologies such as anaerobic digestion, and is more efficient than biogas systems in current use.
Founded by Thomas Fudge in 2017, the company focuses mostly on remote and under-served territories, in which sanitary and hygiene conditions are currently inadequate. In fact, Wase Water's systems are adaptable to the fluctuating populations of refugee camps and rural areas.
Today, Wase Water is active – alongside Mercy Corps – in Uganda's Bidi Bidi refugee camp, as well as in two rural areas in Northern India, in the states of Bihar and Jharkhand, where it collaborates with SHRI (Sanitation and Health Rights in India, www.sanrights.org). In these areas, a decentralised sanitary system is being developed that treats human organic waste, destroying pathogen organisms, recovering water and producing biogas and fertilisers. In India in particular, wastewater is treated locally within two days. The process produces methane that can be used to generate electricity with which to power a water-purification system, thus providing drinking water to the community.
Wase Water has installed treatment and purification systems at Brindisi Military Airport in Italy, at sites in Kenya and in 83 schools across Benin, in collaboration with the World Food Programme (WFP).