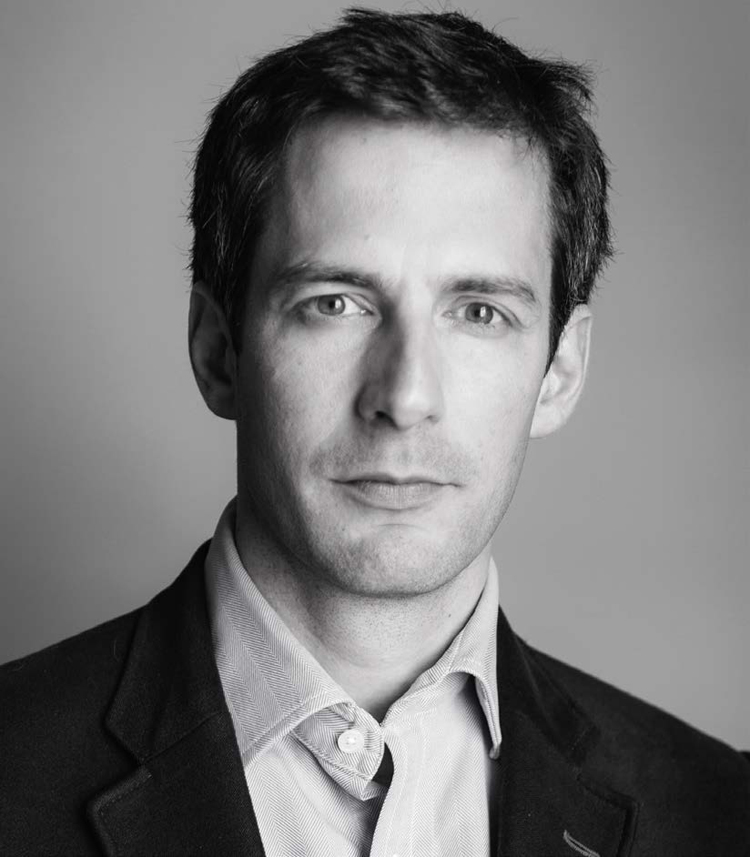 These are the questions that for over a decade Jamie Butterworth has tried to answer. The former Ellen MacArthur Foundation CEO has become one of the founders and partners of Circularity Capital, a private equity company specialized in the circular economy created to make investors more aware of the opportunities deriving from companies involved in the circular economy and to support innovation and growth of SMEs in this sector. Besides Jamie Butterworth, the other partners of Circularity Capital include Ian Nolan, David Mowat and Andrew Shannon, all with a background in finance and private equity investment.
By increasingly challenging linear models of production and consumption, Circular Capital targets companies that, by using circular models, can outperform their linear competitors on the market. Founded in 2015, Circularity Capital aims at £1-5 million investments in profitable and fast growing European SMEs. Circularity Capital's investors include financial institutions, companies, family offices and impact investors.
After the first close in March 2017, in October 2017 Circularity Capital lead a $7.4 million investment round in Winnow Solutions, a company with its headquarters in London and offices in Dubai, Shanghai and Singapore and present in 29 countries, which has developed a technology to design out food waste in commercial catering facilities. Winnow's solution has been used, just to name a few, by IKEA and AccorHotels. Circularity Capital's investment will help Winnow Solutions to scale up its operations at global level.
How did the idea of creating Circularity Capital come about?
"I was one of the members of a team that in 2010 setup the Ellen MacArthur Foundation. We became very interested in how the circular economy can act as a framework for a restorative economy and alternative to today's predominantly linear 'take-make-dispose' model of production and consumption. One of the first things that we did was to carry out an analysis with McKinsey to understand how the circular economy created financial value. We wanted to determine whether the circular economy model could be as profitable, if not more so, than linear model of value creation. We examined a subset of the European economy and published a report ('Towards the Circular Economy') which we presented at the World Economic Forum (WEF) in 2011. The report findings demonstrated when and how circular business models can outperform their linear counterparts. This work roused significant interest in a number of the companies attending WEF. As a result of this we created the Circular Economy 100 (CE100), a global pre-competitive innovation programme established to enable organisations to develop new opportunities and realise their circular economy ambitions faster.
"During the following four years we came into contact with an increasing number of businesses operating in the circular economy. This included not only a growing number of global corporates but also a myriad of SMEs and supply chain partners – often the first to innovate new business models and capture the commercial opportunities in this transition. It also became increasingly evident that these businesses did not always have access to the capital, specialist support and network they needed to unlock their full potential. This was the start of a three year journey to develop Circularity Capital.
"The aim was to create an investment firm that would demonstrate how the circular economy can deliver attractive market rate returns in parallel to positive measurable non-financial impact.
"In 2015 I stepped down as CEO of EMF to focus full time on establishing Circularity Capital. It was very clear that we needed to combine two core capabilities – expertise & insight in the circular economy and institutional quality investment management expertise. This began a process of building the Circularity Capital team – including Ian Nolan (former CIO of 3i Group and the Green Investment Bank), David Mowat (part of the founding team of Caird Capital) and Andrew Shannon (formerly a VC investor at Foresight Group).
"This was a fascinating period for me and I soon realised I had a lot to learn. I had a rather top-down macro-economic vision of the circular economy, whilst Andrew, David and Ian as investors were able to see the same challenge through a bottom up company-level investment lens. By combining these two spheres of expertise, we studied the European SME ecosystem to understand which kind of companies existed, what were their capital requirements, how and in which sector they operated and how they were driving value. The work allowed us to build a deep understand the market and how we would ultimately start to invest capital and build a portfolio of circular businesses."
Investing in circular companies is not very easy. Nevertheless, you managed to create an investment firm. What were the challenges in setting up Circularity Capital?
"The first challenge was to build the right team of specialized investors in this sector who could really understand this market, identify appropriate opportunities and support investee businesses deliver their full potential; the second was to raise capital from an aligned group of investors. This all comes back to the point that to accelerate the circular economy, capital must circulate – i.e. for capital to flow towards circular companies investors must be convinced of an appropriate risk adjusted financial returns."
How difficult is it to talk about the circular economy with investors and convince them of its economic return?
"We try to use clear terminology easily understood by investors. Then we go into details with some examples. We very rarely find an investor who struggles to understand how the circular economy creates value. It is really fascinating to see the speed with which our investors get used to this concept and start to talk about models and challenges of the circular economy and how difficult it is to fund, for instance, the product-as-a-service model."
What kind of companies are you interested in?
"We invest £1m-£5m in European Growth stage SMEs operating in the circular economy and look for businesses that have strong circular economy value creation potential, excellent management teams and are operating in sectors with good growth fundamentals."
Are there specific sectors of the circular economy that you concentrate on?
"We have identified five types of companies we are interested in within the SMEs panorama. First, waste-to-product companies including those that collect the waste flow and transform it into something with higher value. Second, product-to-product companies, namely businesses with a solution or a process that extends the life of products such as regeneration and repairing. The third group includes circular model businesses, this often means product as a service where companies remain the owners of the resource and so it is in their best interest to extend the life of products. Finally yet importantly, the last two include circular design and enabling data solutions. Circular design relates to innovation through materials, packaging and creative solutions. While enabling data solutions include solutions where the use of data allows us to create more value to speed up circular cycles while reducing waste. We examine these five areas. We examine the sectors that we deem more interesting and then, very proactively, we approach companies which more often than not do not know they are operating within the circular economy, they probably do not know what we are talking about despite generating huge value."
Are there enough investment opportunities?
"Yes, we are seeing a large number of interesting investment opportunities. We reckon we need to examine about 100 companies to get the right fit and quality for each investment allocated. We are planning to invest in around 10-12 companies during the investment vehicle's life."
Where are Circularity Capital's investors from?
"Our investors include Institutional players, corporates and family offices primarily from Europe and the USA."
What is the role of banks in the circular economy?
"My background is not in banking, so maybe I am not the best person to answer this question. Nevertheless, I think that one of the roles of banks is that of really understanding the financing requirements of businesses operating in the circular economy – one example would be in how businesses moving to a 'Product As a Service Model' (PaaS) can finance assets on their balance sheet. When we consider some investment opportunities, as a matter of fact we often work with banks to identify the right financing packages suited to the growth model of the company we are dealing with. There are companies specialized in this – for instance De Lage Landen (DLL) which provides loans – they are very experienced in financing product-as-a-service businesses. We look for people with this kind of experience when we invest. This is just one practical opportunity for banks to engage in the circular economy."
Is there a missing actor or element in the current transition towards the circular economy?
"We have noticed that if we take into consideration the understanding of the circular economy, its framework and opportunities, in some geographical areas the concept is clear to most people, for instance in Holland. Nevertheless, opportunities are everywhere, not just in more aware areas. We have noticed that there is a significant opportunity to make more institutional investors and asset owners aware of the circular economy framework and how it can create value. In the past, talking with a big American corporate bank or pension fund, we probably devoted the first part of our meeting to explaining what the circular economy was and why it could generate more value when compared to a linear business model. If you talk to large corporate businesses – e.g. consumer product or health services companies – they are often already aware of this opportunity thanks in part to actors like the Ellen MacArthur Foundation, the World Economic Forum and McKinsey and Accenture's work on this topic. The world of finance is slightly separated from the corporate business world, so we must work to make people acquainted with this concept before being able to distribute capital in the best possible way. In this regard, there is a lack of awareness of the opportunities in the global finance."
Do you think this is due to a gap in education?
"Finance and MBA courses are slowly evolving. There is a series of programmes that are trying to include the circular economy, but many people we interact with attended their MBAs, ten, fifteen or twenty years ago. So, it is rather normal to have this gap. But some actors are trying to fill it. The World Economic Forum for example has played a role in exposing a wide number of players to this opportunity."
You worked for the Ellen MacArthur Foundation and now with Circularity Capital you meet and examine SMEs. But there are also big companies trying to move from a linear to a circular model. For them though it is not so easy. What can big companies do to start their transition towards a circular model without being destabilized?
"I like the way a corporate manager recently answered the same question to me, telling me that besides all the incremental things that her business was already doing in this field (in terms of product design, returns management and redeployment), they could use the circular economy as a holistic framework to take a systems level view and optimise the whole business system. This provides a huge opportunity for corporate businesses to identify opportunities to capture more value and differentiate themselves from competitors.
"For SMEs it is often easier to change business model because they have smaller teams that meet regularly, they are not siloed in the same way and can agree on, pilot and an execute in a shorter time. Big companies, on the other hand, have different issues concerning also how to manage legacy and many existing linear activities. It is not sufficient to focus on one single activity like remanufacturing, the real value is created when the remanufacturing division talks with design and to optimize a product and this is all done in the context of how the product is marketed and sold – potentially through a new business model. Many of these activities are already taking place, but a holistic approach is needed in order to combine everything and make it work. This is just the beginning, then after the first step, companies can become more ambitious and go further."
Circularity Capital, www.circularitycapital.com
The Circular Economy 100, www.ellenmacarthur foundation.org/ce100