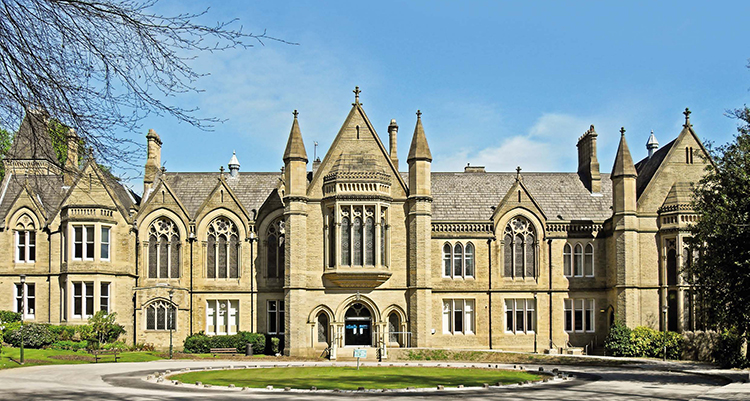 University of Bradford. ©Tim Green aka atouch/Wikimedia Commons/cc-by-2.0
Looking at the numbers and expectations regarding the development of a circular economy in Europe and in the rest of the world, there is good reason to be enthusiastic. Numerous studies published in recent years show that the transition to a circular economy could bring about a positive transformation even in the world of work. According to "The circular economy and benefits for society. A study pertaining to Finland, France, the Netherlands, Spain and Sweden," drawn up by the Club of Rome in 2016, the number of new jobs could surpass 75,000 in Finland, 100,000 in Sweden, 200,000 in the Netherlands, 400,000 in Spain and half a million in France. This would mean the reduction by a third of unemployment rates in Sweden and the Netherlands, and 1.5% growth in GDP for all the countries analysed. This translates to several billion euros a year for Finland, over five billion euros a year for Sweden, approximately 15 billion euros for the Netherlands, 20 billion euros in Spain and 50 billion euros in France.
However, to ensure a system-wide transition, it is essential for the academic world to fuel research in all sectors where a circular economy might intervene. And the ground has never been so fertile given that this model can be applied to almost all aspects of society. Energy, planning, business management, engineering, and chemistry, to cite but a few.
There are already many universities that offer courses, Master's degrees, remote learning programmes, and postgraduate certifications. This ferment seems to be present mostly in Europe, although the United States, China, Brazil and India have already experienced fruitful collaborations. The Ekonnect Knowledge Foundation, based in Mumbai, is a good example of this, and in January 2018 it signed a commitment memorandum with Green Industries South Australia to develop a programme called "Circular Economy Leadership." The goal is to educate, remotely and in person, those people that are trying to improve their credentials and competences in matters related to the circular economy, resource efficiency and resource recovery, thus preparing them to assume leadership positions in the field. The programme, which will last for five years, foresees an intensive exchange of best practices and online courses covering many topics, from the management of wastewater to the recovery of construction materials.
This is also confirmed by Laura Badalucco, course director for the degree in Industrial Design and Multimedia at IUAV University in Venice, who emphasises how the concept of circular economy is not a new one, "but what is undoubtedly new is the way it is being confronted and presented concretely to the economic and productive world. The focus is aimed primarily at economic-managerial and technical-scientific aspects. Design, in this sense, has delved into these aspects for a long time, but I believe it still has much to say on the matter," with lots of room for manoeuvre in "further deepening its scope, potentiality and criticality."
To develop these themes and criticalities the Ellen MacArthur Foundation has initiated the CE100 Programme, a sort of international collaboration to give vitality to the development of the circular economy. It unites industrial groups, governments, cities and academic institutions so that the latter are better able to network, and thus aid the academic development of tomorrow's leaders.
"As one of eight globally distributed Ellen MacArthur Foundation 'Pioneer Universities,' the triple-accredited School of Management at the University of Bradford leads the way and continues to provide a wholly online, distance-learning, specialist MBA in Innovation, Enterprise and Circular Economy in 2008," explains the course director Amir Sharif. "A postgraduate certificate programme version is also available. In addition, the University has been developing and leading research in the field of material flows for construction and more recently in developing research in the area of food, plastics and 'smart waste' – combining digitally disruptive technologies with management concepts. Many universities and institutions are now developing similar postgraduate as well as executive education programmes in the area and are also collaborating and combining research strengths across a range of public and private sector organisations, tackling challenging problems such as: financing for the circular economy, reverse logistics, design science for products and services, solutions for packaging, and water and food management systems, amongst others."
However, according to Sharif, we are still in virgin territory: "Although research in the circular economy is now becoming more established throughout the world, there is still much to be done, and existing areas of research need to mature further. Given that the circular economy has its roots in concepts relating to biomimicry, industrial ecology, the so-called 'blue economy' and systems thinking [...] the core challenges for the circular economy at present clearly revolve around the elimination or mitigation of waste streams so that these 'irrecoverable' material flows and resources can be looped back into reuse and regeneration cycles. Thus addressing key issues around plastics, food, energy and water waste that both developed and developing nations are faced with."
The circular economy impacts entire sectors of society that will have to be conceptualised in a new way and re-modulated. "The key issues which still require greater attention relate to socio-economic impacts, and how governments, local authorities, as well as the private sector, can actually make a visible change and difference to the transition to a circular economy."
This, for example, is the mission of the Circular Economy Centre (CEC) at Cambridge Judge Business School, which aims to become one of the main international sources of research, experience, and knowledge for the circular economy, and the politics and the business contexts in which this system operates. The Centre states that it aims "to become a leading hub on the circular economy, synthesising shared research objectives and initiatives by academic inputs, as well as practitioners." One of the various projects in which the CEC has taken part is "Circular Defence," undertaken in collaboration with the European Defence Agency, which has identified a series of areas as potential opportunities to apply circular economy mechanisms for defence purposes in the near future. But, there's also a lot of innovation: the Centre is involved in an exchange of "expertise on the circular economy and the Internet of Things (IoT) with other two European academic institutions and three industry partners," with the aim "to develop an interplay framework between the circular economy and IoT, to explore novel ways in which this interaction can change the nature of products, services, business models and ecosystems."
Circular Economy in Academia Across the Atlantic
Even across the pond there are plentiful examples. The prestigious Yale University, for instance, within its School of Forestry and Environmental Studies department, offers numerous courses that examine macro-areas of the circular economy: from waste management to the handling of post-consumption materials, from business management to more complex themes like those related to industrial ecology and the resilience of urban systems in relation to climate change.
"There is more movement in Europe than the US as the circular economy is less recognised in the US," explains Dr Nabil Nasr, a professor at the Rochester Institute of Technology (RIT), in New York state, a man with over 25 years' experience in the field of sustainable production. "The challenge with the academic coverage of the circular economy is that in most cases the coverage is at high level only. There is a need for coverage of business models, enabling technologies, supply chains, and market transformation. The above issues are the area that the RIT is very active in developing. In the enabling technologies area remanufacturing is one of the major areas of focus at RIT."
Large Industrial Groups and the Academic World
Such a complex change requires the collaboration of all actors involved: civil society, politics, research and academia, and, last but not least, the world of business. Large industrial groups, in fact, are the ones leading the way; dictating the agenda by investing capital and resources. With the recent publication of a position paper entitled "Circular Cities," Enel Group has made its position clear, spelling out its vision for tomorrow's cities: places where technological innovation and all its aspects will be fully integrated with resource and energy flows and with production and consumption models, taking into consideration not only economic and performance impacts, but also social and environmental ones. The document examines the "five pillars" of a circular economy, which then produce a model for measurement of circularity, termed CirculAbility Model. "One of the first things to emerge was the need for a metric," explains Luca Meini, head of Circular Economy at Enel. "For this reason we developed the CirculAbility Model, through which we can quantitatively understand the five pillars of a circular economy that are detectable throughout the use-life of a product. The application of this model has allowed us to share a common language within the group, and has also had national and international relevance." In short, industry has overtaken research, for once.
"The circular economy is a theme that has been developed at the level of institutions and businesses before having had the same prominence in the academic world, although there have been relevant publications. Perhaps what has been missing so far has been a complete vision and approach to the issue, while more specific sectors, such as material recovery, have been developed," Meini continues. In order to develop viable models, it will nevertheless be essential to undertake research and prepare detailed figures. "As with every new issue, in this first phase a vision of the whole was more important than specialisation. This is also due to the fact that the circular economy issue is extremely varied. Circular businesses undoubtedly hire people, and will continue to do so, even if so far it has been hard to talk about one profile rather than another, because there's no baseline figure." It is true, however, that economics, engineering and a quantitative view of systems remain as primary reference points. "It is evident that the entire normative structure of many areas will have to be rethought, taking into consideration sociological aspects and new labour dynamics, because the adoption of this type of economy will create new professional figures. Depending on what phase is underway, all areas and aspects will be addressed."
Circular Economy Centre of the Cambridge Judge Business School, www.jbs.cam.ac.uk/faculty-research/centres/circular-economy
---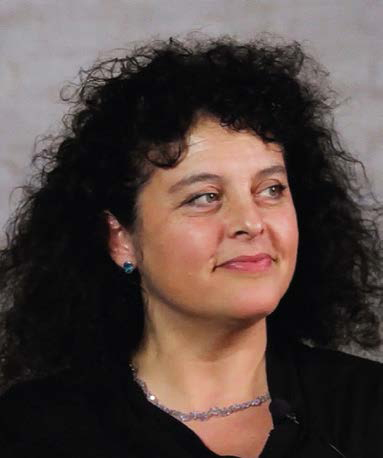 Interview with Laura Badalucco, director of the Bachelor's degree in Industrial Design and Multimedia at the IUAV University of Venice
by R. B.
The First Master's Course in Circular Design Runs at the IUAV University
Product planning and design will be essential in the transition to a circular economy. Thus, designers who are able to perform these tasks need to be educated in a relevant way. We spoke about this with Laura Badalucco, the director of the degree in Industrial Design and Multimedia at IUAV University in Venice.
How was the course created: what were the starting points and ideas, and how did they evolve?
"The Master's in Design for the circular economy was born from an idea that I had together with Alessio Franconi, a designer and doctoral candidate in Circular Design. The two of us began by reflecting on the contribution that design can offer to the transition towards a circular economy and how this influences the education of future designers. We realised that in Italy there are several excellent examples of advanced education in circular economy aspects, however these were either addressing the issue from an economic/managerial perspective, or related to chemistry and biotechnologies; there wasn't a postgraduate course dedicated specifically to design. In certain Italian universities there are experiences of circular design, but these are usually temporally limited (as in workshops or seminars) so we thought that the moment had come to offer a more structured education for future designers.
This Master's course, the first of its kind in Italy, aims to instil in its participants a new circular vision to contribute to redesign our society's consumption and production models, lending special attention to people and businesses. It will provide connections, visions, methodologies, instruments and many practical activities that will have a strong impact on planning and design, offering a new perspective that will suit the 'project-based approach' which is characteristic of our country and recognised internationally."
What are the objectives and employment opportunities for the relevant professional sector?
"The Master's course focuses on the innovation of products and services capable of fulfilling the needs of a circular economy and is aimed at those involved not just in the design, but also in the processes of evaluation, choice and purchase of products.
The course will not just address product design, but also communication design, given its strategic importance for businesses. The activities offered are structured around seminars, active lessons, workshops, role-playing, project work and case studies.
The course syllabus will also contain notions related to business models, norms and regulations, fundraising systems useful for the correct management of transformative processes required by the circular economy, with the goal to improve competitiveness and industrial innovation. We will have international guests such as David Peck, from the University of Technology at Delft, and Chris Grantham from Ideo, one of the most important design companies in the world. Successful students who obtain the Master's degree will be able to work both on the design of products and communication technologies, and in the selection/evaluation of products within the framework of green procurement and management. Potential job roles will include: product designer, visual and multimedia communication designer, packaging designer, project manager, design engineering process assistant or consultant, project development manager, green procurement advisor, assistant for waste management in procurement, marketing, distribution, private or public institutions and environmental services."
What are the themes that require more urgent research?
"The circular economy requires a paradigm shift, and this means questioning our production and consumption models, not just with the aim to diminish them, but to find new and different ways to create and use resources. This requires a cross-sectoral and multi-disciplinary approach, and a comprehensive vision of the entire process that considers not only quantitative, but also qualitative aspects. For this reason I believe that it is essential to think of designers not only in their role as developers of single elements, but also for their ability to coordinate and direct the different competences. I think that, from Italy, we will offer a perspective that also considers the aesthetic, symbolic and cultural value of products, which are not always considered when reflecting upon these issues. This could be an important aspect of our specific intervention.
As far as research areas are concerned, we will undoubtedly have to work hard on themes such as the use-life of products and the relationship between products and services, as well as the remanufacturing process, without ever losing sight of the fact that the excellence Italy has achieved in recycling processes has to be consolidated and improved upon.
There is also another area of study and research that is very close to my heart, and that we will try to address in the Master's course, and has to do with bio-mimicry, i.e. the use of nature as a model and guide for innovation."
How important is collaboration with the business world going to be in developing adequate courses, and thus prepared professionals?
"This collaboration is fundamental, vital. The paradigm shift required by the circular economy will only be possible if there is collaboration between all the subjects connected to the production and consumption of products, and thus working with businesses is indispensable. The collaboration, additionally, is completely cross-sectorial, so the scope of the Master's is not limited to certain market sectors and has gained consensus amongst a wide variety of sectors. We are supported by Conai along with many companies, particularly in the Triveneto area, in areas ranging from lighting to furniture, from paper production to packaging, to quote a couple examples. For this reason we have set up various activities with different businesses: from visits to plants and design workshops, and apprenticeships lasting up to 375 hours that our students will undertake in Italy or abroad. A fantastic chance for future designers and a moment of contact where the coherence of education with the needs of business can be evaluated."