Cans and calligraphy: this sounds really like an odd combination. But if you search online for cola pen everything becomes clear and you discover a collection of tools which buffs and experts of this ancient art, currently being rediscovered, use for their works.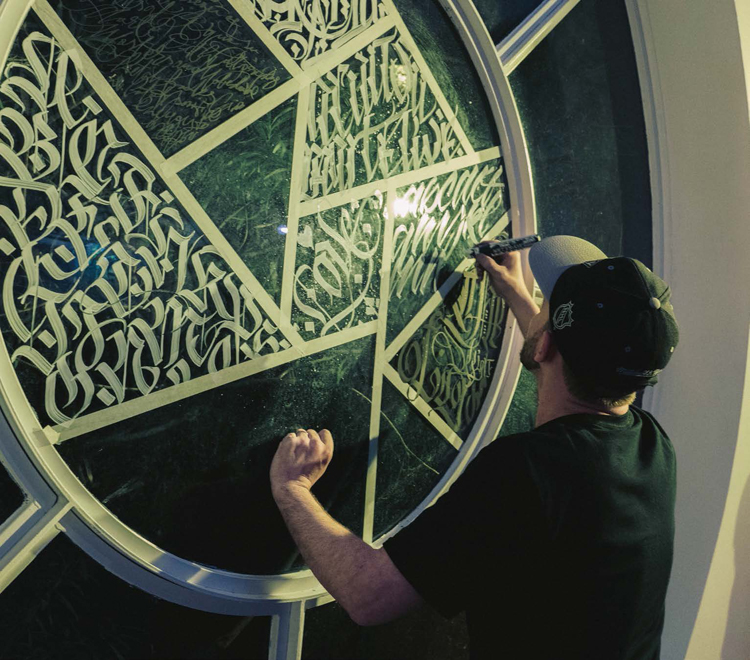 Butterfly Wing or large nibs, cola pens are often created by artists themselves, unique pieces made "to measure" for the results that they intend to achieve. On the web, there are plenty of step-by-step tutorials on how to build yourself writing tools from easily found raw material: an empty drink aluminium can.
Malleability and flexibility of cans' aluminium, coke cans and others, made this material popular with the international community of calligraphers, experts of an art that during our fully digitalized era is re-launching artistic creation with ink and paper.
The road that led to the current rediscovery of calligraphy has been developed also thanks to phenomena that in recent decades have characterized mass trends, such graffiti, murals and tattoo art, helped by the nearly daily relationship that those using computers can have with fonts.
A factor that must not be underestimated that started at least "a mass typographical alphabetization."
The choice of fonts that any operating system gives to the user and the easiness of experimenting made available to a large public a practice that in the past was the domain of typography experts and professionals.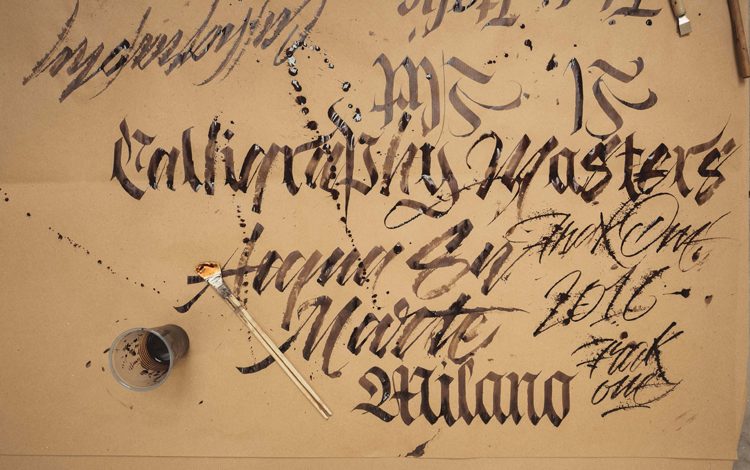 While one of the most fascinating events of Design Week 2016 – held in April in Milan – focussed on the very manual art of artistic writing on paper. And this is where aluminium comes on the scene. "The Design of Words" organized by Le Balene (a Milan-based communication agency) and Trees Home (a video production company) in partnership with CIAL (Italian Consortium for the Recovery and Recycling of Aluminium). This offered a stage for the works of some internationally known artists, members of the Calligraphy Masters' community.
In Milan, notebooks sent by artists scattered all over the world were exhibited, they were then "processed" and sent back to enrich the exhibition area of the event. Thanks to the direct participation of five masters of the community, "The Design of Words" offered workshops open to the public and devoted to different aspects of calligraphy: techniques and rules of composition, logo design, gothic styles, tribal lettering, calligraphy for large-scale projects, 3D and anamorphic designs.
These artists introduced the second elements of the exhibition, that is cola pens, made using renewable material, recycled aluminium from cans, and made available by CIAL and designed to satisfy the style and expressive needs of any "hand."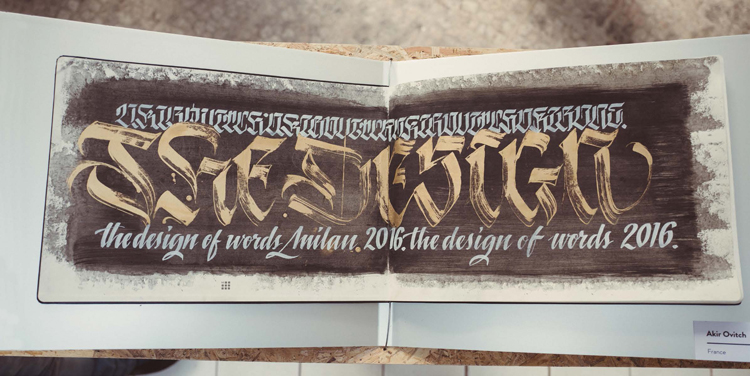 Artists taking part in Milan
Calligraphy Masters
Online platform created in 2013 to offer an information hub on the contemporary art of calligraphy, it has now become an actual community involving the best world's experts on this subject.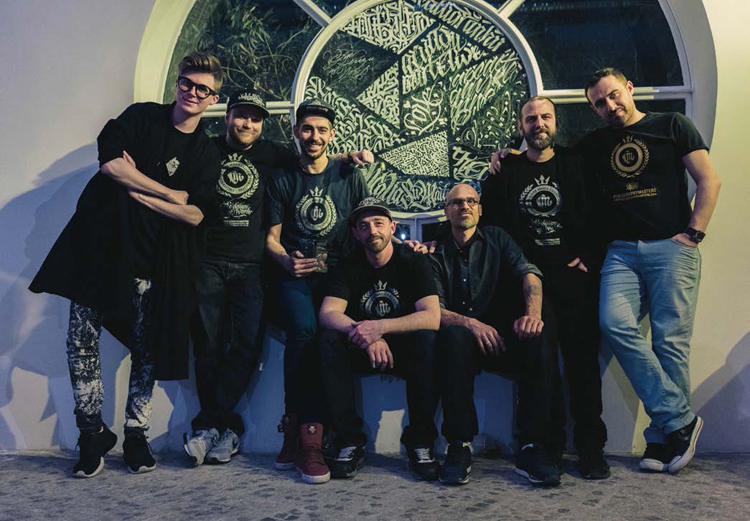 Info
treeshomefilm.squarespace.com/