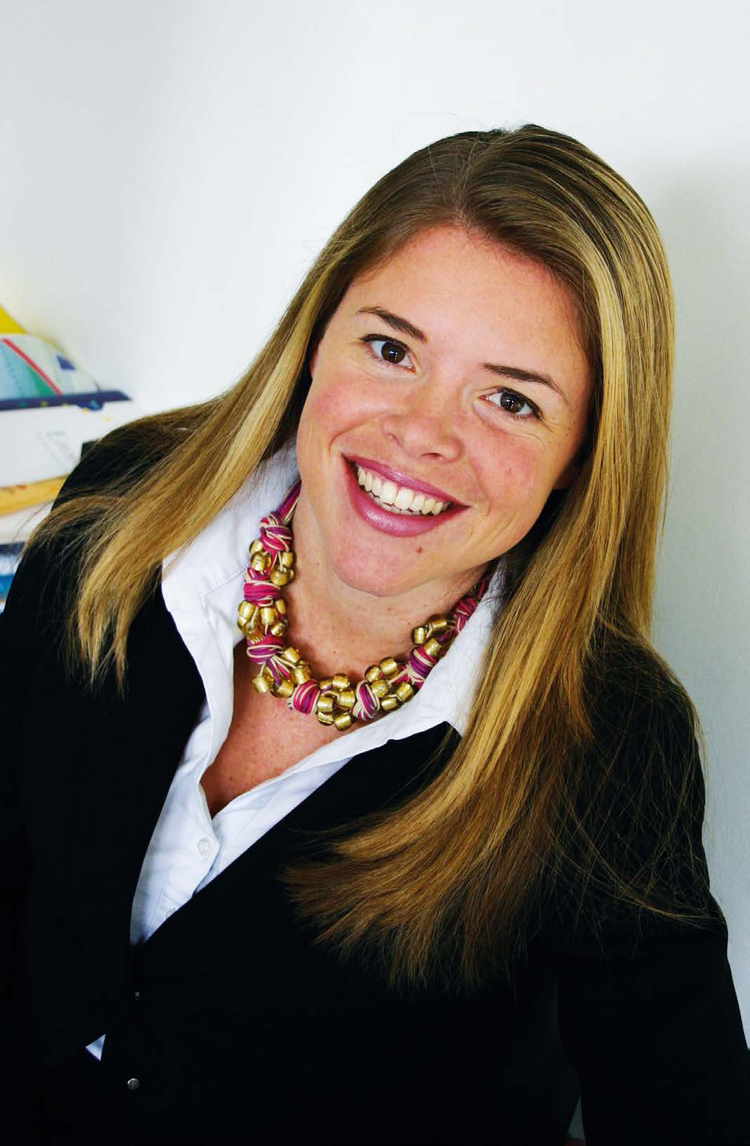 Promoted and organized by EuropaBio, representative association of European biotech and biobased industry, EFIB (European Forum on Industrial Biotech), has reached its eighth edition.
This event, occurring at SQUARE Congress Center in Brussels, will develop this year a very peculiar edition, considering the huge growth of focus on bioeconomy and circular economy sectors. European, national and local policies, technological innovation, industrial projects and research programs: everything moving in a strategic area for sustainability of European economies will find at EFIB an important moment of updating, and more importantly debating, issues between society, economy and politics.
Renewable Matter has interviewed Nathalie Moll, Secretary General of EuropaBio to outline and discus the details of EFIB's edition, occurring while in Brussels important (we hope so) decisions are being made, to support the development of this sector.
First of all, could you explain how the idea to organize EFIB was conceived and what its goals are?
"EFIB does two crucial things for EU industrial biotech and biobased industries. Firstly, it brings together the entire value chain, from primary producers, to processors, technology providers, big brand names and civil society. This is crucial to understanding the different needs and perspectives of a diverse group of sectors seeking to make the transition towards a renewables-based industry. Secondly, it creates a meeting space for EU industry and policy makers to learn more about the latest success stories within the bioeconomy, enabled by industrial biotechnology, and to discuss how to overcome remaining obstacles in the path towards greater competitiveness, economic and environmental benefits."
What are the most important innovations of this edition compared to the previous ones?
"A lot has happened in one year and, consequently, there will be many innovations from around the world to choose from. EFIB has always had a strong focus on innovation and this year we have four tracks dedicated to this area. We will hear from speakers who are making important breakthroughs in both product and process development enabled by industrial biotech for a number of sectors, including pulp and paper, automotive, plastics, waste management, packaging and personal care products. Each year we have the thankless task of selecting the very best presentation from our innovation tracks to receive our John Sime award so you will need to watch this space."
Who participates in EFIB?
"This year we are expecting over 700 participants from around the world from a great number of different sectors involved in industrial biotech and biobased products. We will have high-calibre speakers from the Ellen Macarthur Foundation, FrieslandCampina, Jaguar Land Rover, Akzo Nobel and Deinove as well as from Carlsberg and the WWF. Hosting the event in Brussels means that we hope for record numbers of policy makers and we are delighted to confirm our opening keynote of Director General of the European Commission's DG Environment, Daniel Calleja Crespo. We will also be joined by an array of CEOs from companies such as Corbion, Metsa Fibre and Sodra. Our aim is to make the discussions as inclusive, colourful and dynamic as possible and we are always seeking to broaden participation from all walks of biobased life."
What about participation by countries outside from Europe?
"Despite its name, a third of EFIB's audiences come from outside of Europe, particularly from the US and Canada. We have a number of speakers also joining us from the US this year, including Ron Buckhalt of the USDA and Dr E. William Radany, CEO of Verdezyne. Additionally, in one of our pre-conference workshops, on the valorization of waste, we are welcoming Tony Duncan of Circa Group all the way from Australia! Previous editions of EFIB have also seen attendees from South Africa, Malaysia, Thailand, China and Brazil."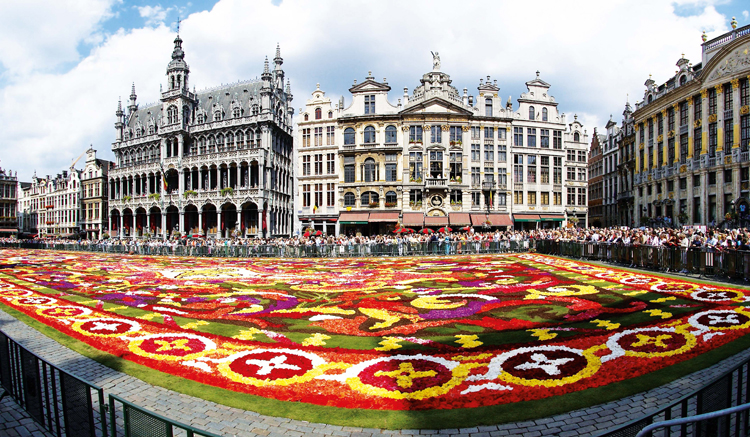 Floral carpet, Gran Place, Bruxelles, 2008. Photo by Wouter Hagens
From your point of view, do you believe that the European public is aware of the role the bioeconomy plays in terms of securing economic eco-sustainable development in Europe?
"No, I think we have a lot more work to do to make our voices heard. There are so many good examples of how industrial biotech is providing considerable benefits on many levels for the EU and its citizens but we need to do more to get them out there. It's a big challenge and if all sectors of the value chain play their part we can make a real impact. The trouble for emerging biobased industries is often that they are so busy trying to establish themselves, often with limited resources that they don't have the time, space and audience to demonstrate why they are doing what they're doing. EFIB provides a showcase for these industries and we are immensely proud to see how it has grown from being a gathering of 80 people in 2008 to an international event welcoming 700 participants in the past few years."
And what are the major industry advances in the bioeconomy?
"The launch of the €3.7 billion BBI Joint undertaking between the European Commission and the whole bioeconomy value chain is a landmark as is the creation of the European Bioeconomy Alliance which brings together many of the different sectors to call for new supportive measures in this area. In addition, we are looking towards market stimulation measures, such as public procurement, and to maximising supportive measures for industrial biotech as a mitigation tool for climate change. There have also been some major new plant scale ups of commercial biorefineries around the world one of which also in Europe in the Cristal Union and Global Bioenergies IBN-One joint venture to build and operate the first plant in France converting renewable resources into isobutene."
Why is EFIB focused also on the circular economy this year?
"The circular economy is a burning issue in Brussels, partly because clean tech has been identified as a European asset in the quest for the creation of jobs and growth and also because the European Commission is currently preparing its proposal on this topic. Biotech and biobased will play a key role in delivering on the promise of the circular economy as they enable the transition towards renewables and enable more efficient use of resources. We would like to create a clear link between the circular economy and the bioeconomy and we look forward to discussing how industrial biotech can benefit both at EFIB this year."
Info
The eighth EFIB Forum – European Forum for Industrial Biotechnology and the Bioeconomy – will take place in Brussels on 27-29th October 2015.
Top Image: SQUARE Congress Center in Brussels