Yet for all the focus placed on Canada as a resource-rich country, another story deserves to be told. This one talks of transformation and innovation, of adaptation in the face of adversity and of the commercialization of change. Its main character is Canada's forest sector, a segment of the economy that is worth about US$15 billion annually, and which provides direct employment to 195,000 people.
After the Fire, Rebirth
For generations, our forest sector enjoyed a great deal of success as a low-cost producer and supplier to the world. Yet in the latter part of the 2000s, a series of economic shocks changed much of the industry's reality and its thinking. The American housing market, upon which so much of Canada's forest exports depended, collapsed. Demand for newsprint declined. Canada's dollar rose to above parity with its American counterpart, and competition emerged from other countries that could produce comparable forest products at lower costs.
In the wake of these industry-shifting pressures, new growth opportunities emerged. Government and private industry rallied together, with contributions from academia and other research organizations, to create FPInnovations, the world's largest public-private forest research organization. In turn, the partners have enabled a new era of investment and innovation among Canada's forest sector entities.
A Triple Win: New Products, Cleaner Technology, More Jobs
As a result, Canada's forest industry has complemented its suite of conventional, resource-focused products with new, higher-value opportunities for developing innovative bioproducts, which underpin an emerging bioeconomy: biogas, cellulose nanocrystals, and other feedstocks for products such as fuels, chemicals and materials.
Canadian producers have created these bioproducts – and many more – principally using forest biomass. Because the technologies used to create these bioproducts often enable greenhouse gas emissions reductions and other environmental benefits, they have the potential to improve the environmental performance of Canada's economy as a whole. Additionally, the development and application of these new technologies is supporting Canada's competitiveness on the world stage and creating jobs in communities across the country.
All of this change is being implemented responsibly. Our forest industry is opening new product markets while mitigating unintended consequences through sustainable forest-management practices.
Kruger Biomaterials: From Newspaper to Biomaterials
Kruger Biomaterials is one of many examples of a Canadian forest company that underwent change. Until recently, its mill in Trois-Rivières Quebec was dedicated to the production of newsprint. The company turned out 360,000 metric tonnes of the product annually. But as product sales declined worldwide, the company, with assistance from FPInnovations, bet heavily on creating new products.
In 2014, Kruger built the world's first commercial-scale facility that produces cellulose filaments – a biomaterial with unique strengthening properties. Its FiloCell cellulose filaments are obtained by mechanically peeling wood fibres into very thin and long strands. The process produces a flexible, ultra-lightweight material with exceptional bonding capacities. In turn, FiloCell can be used to reinforce many materials such as thermoplastics, concrete, adhesives, non-woven fabrics and coatings.
Equivalent Triumphs: Enerlab, AE Côte-Nord, Corruven, Tekle and Millar Western
Happily, Kruger's story is not unique. Similar narratives are being played out across the country.
In nearby St-Mathieu de Beloeil, Quebec, for example, insulation-product manufacturer Enerlab 2000 Inc. has developed a process by which it can build new insulating and structural building panels using wood-based lignin (a pulping process by-product) as opposed to petroleum-based inputs.
Enerlab's processes turn organic lignin into polyurethanes. These, in turn, can be manufactured into different forms, from very low-density foams to high-performance composites. Enerlab's products can be used for flexible high-resilience foam seating, rigid foam insulation panels, high performance adhesives, surface coatings, packaging, surface sealants and synthetic fibres.
In the years ahead, Enerlab 2000 will develop a new production line that can manufacture up to 10 million board feet of different structural panel types. These can help to reduce a building's raw materials costs by as much as 20%, decrease its environmental footprint, and satisfy consumer demand for eco-friendly polyurethane-based building materials.
Also in Quebec, three companies have forged a partnership to convert forest waste into fuel. Ensyn Bioenergy Canada, Arbec Forest Products and Rémabec Group have created a new company, AE Côte-Nord Canada Bioenergy Inc., which is building the world's first commercial facility for Rapid Thermal Processing (RTP) technology.
RTP is a proprietary process that converts forest residues to liquid biocrude.
Once complete, the facility will convert approximately 65,000 metric tonnes of sawmill residue into approximately 40 million litres of biocrude annually. Drawing on this fuel for energy purposes, users could reduce their greenhouse gas emissions by approximately 70 to 90%. Additionally, the plant will create approximately 30 direct jobs and many more indirect jobs for the community.
In New Brunswick, on Canada's Atlantic coast, Corruven Inc., a leading edge business-to-business technology provider for product manufacturers in several industries, such as building materials, transportation and furniture, has developed the world's first corrugated wood composite product from low grade wood fibre.
The product combines wood's natural strengths with green chemistry and a corrugated shape. It can be used as a performance packaging solution, a new generation bed platform, and as a core material in the architectural and construction industries.
Compared with standard composite wood panels, Corruven core panels require 60% less wood, 40% less energy and 40% less resin to produce.
On the other side of the country, in Alberta, Tekle Technical Services (TTS) has created a new manufacturing process to produce the world's first engineered fibre mat for use in automotive manufacturing and green building applications. Its process enables wood residues and agricultural fibres to be made into ultra-lightweight interior trim car parts and advanced, environmentally friendly building materials.
TTS's spinoff company, Biocomposites Group, was created in Alberta's Drayton Valley region to function as an independent commercial operation. At capacity, the company is expected to create as many as 20 new jobs. It will also help to reduce demand for fibreglass and petrochemical-derived plastics, and could offset emissions of up to 50,000 tonnes of greenhouse gas.
TTS's lab and pilot operation in Edmonton, Alberta continues to develop applications of fibre mat and associated sustainable biocomposites for other industries such as the building and furniture industries, thereby creating a number of important opportunities for Canadians and the forest industry.
Finally, at its pulp mill in nearby Whitecourt, Alberta, Millar Western Forest Products Ltd. will soon become the first company in Canada to employ innovative anaerobic hybrid digester technology to improve effluent treatment and generate bioenergy.
Millar Western will use its digester technology to produce a methane-rich biogas that, in turn, will be used to fire reciprocating engines in a power station. The new anaerobic system is expected to produce enough biogas to generate 5.2 megawatts (MW) of renewable electricity and cut power consumption at the mill by a further 1.6 MW. The total energy savings equate to the amount of electricity consumed by more than 6,500 homes annually.
The project will deliver further environmental benefits. Direct greenhouse gas emissions will decline by 10,300 tonnes annually, water intake will drop by 10%, and sludge production will fall by 40%. It will also improve the quality of effluent discharges into the Athabasca River by reducing organics content by 65%. Finally, and no less significantly, the project will reduce operating costs and lessen pressure on the existing effluent treatment system, thus making the pulp mill more competitive and improving its long-term viability.
The Way Forward: the Kenora Declaration
If Canada's forest industry has its way, the stories of Tekle, Enerlab, AE Côte-Nord, Corruven, Kruger and Millar Western will not be unique. The Canadian Council of Forest Ministers (CCFM) recently endorsed a declaration to support and advance innovation in the forest sector. The Kenora Declaration, as it is known, was endorsed in July 2015 by nearly 70 stakeholders from government, academia and the private sector. An action plan followed in June 2016. The document will guide the sector through 2020 to further strengthen its presence in the emerging bioproducts, bioenergy and biomaterials industries, and to realize further economic development opportunities across Canada.
Three pillars support the Kenora Declaration. The first, collaboration, calls for key forest-sector players such as businesses, employees, government and researchers to collaborate on innovation, reduce duplication and cross pollinate ideas in order to yield the maximum benefits. Collaboration is particularly significant given that the producers of Canada's forest products are considered relatively small compared to their global competitors. Only by working together can they capture a larger share of the global market.
Engagement is the second pillar of the declaration. Our forest sector is targeting engagement with non-traditional partners such as academic institutions and those not normally associated with the forest industry. These entities are regarded as being important sources of research and development capacity; diversity is a key component of the innovation system. Through collaboration, the industry hopes to engage in new discussions about innovation, better understand their own value propositions, and identify achievable niches in emerging supply chains.
Under this second pillar, it also plans to develop engagement strategies to connect key forest sector innovation stakeholders, and create an open innovation platform through which external innovation providers may propose technology solutions to applied forest sector and bioeconomy technology issues.
The third and final pillar of the Kenora Declaration is mobilization. In it, the CCFM and its member jurisdictions aim to mobilize the talent and the technologies needed by forest sector producers. The council aims to facilitate stronger connections between academia, graduate students and forest product producers in part by collaborating with Mitacs, a Canadian not-for-profit research and training organization that promotes connections between industry, academics and government. The council also plans to continue to promote the large and vital role of Canada's Indigenous Peoples in the forest sector – as employees, business owners, providers of ecosystem knowledge and community stakeholders.
FPInnovations, fpinnovations.ca/Pages/index.aspx
Kruger Biomaterials, biomaterials.kruger.com/en
Enerlab, www.enerlab.ca
Kenora Declaration on Forest Innovation, www.ccfm.org/pdf/Declaration_E.pdf
Natural Resources Canada, www.nrcan.gc.ca/home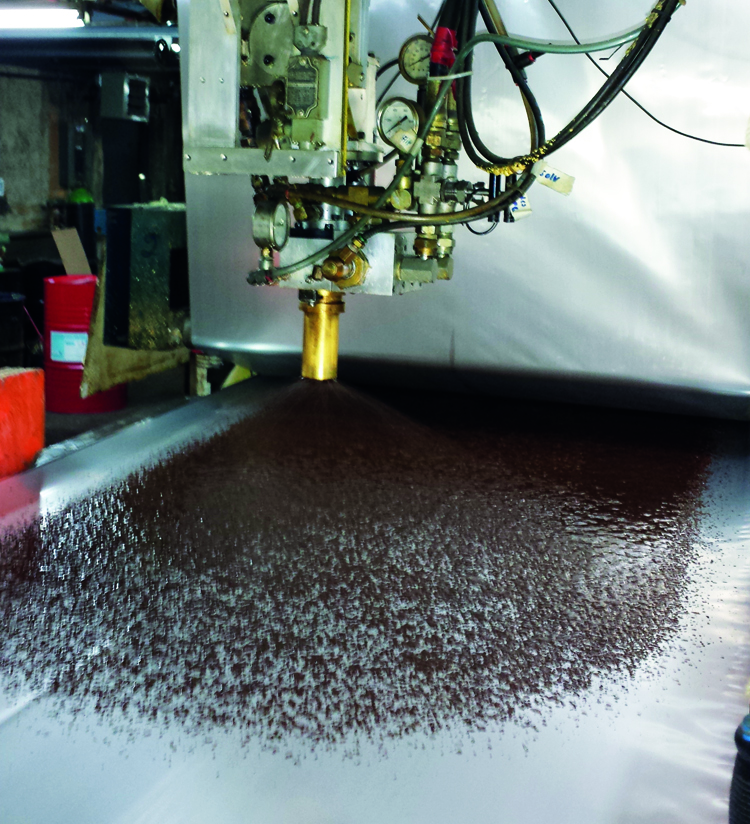 Enerlab 2000 Inc.
ISO-LIGNIN foam being sprayed to create a high performance insulation board with customizable properties such as fire resistance and specific densities.
Photo by Enerlab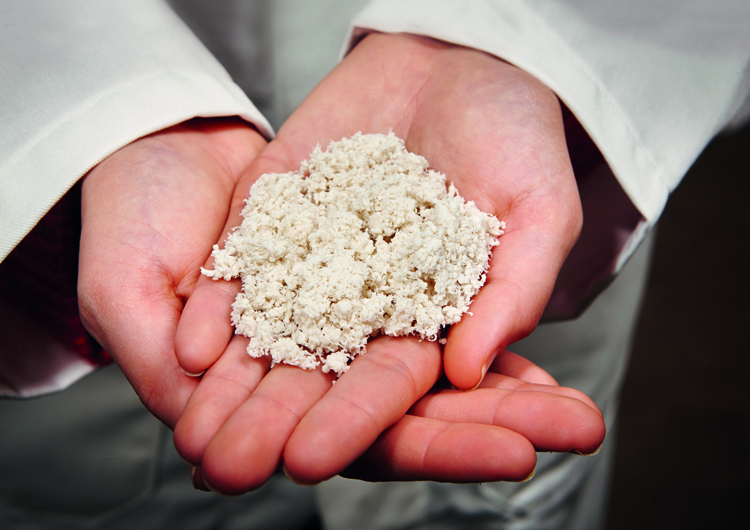 Kruger BioMaterials Inc.
FiloCell® cellulose filaments – an innovative bio-based material that brings strength, lightness and other benefits to plastics, concrete, paper and many other products.
Photo by Kruger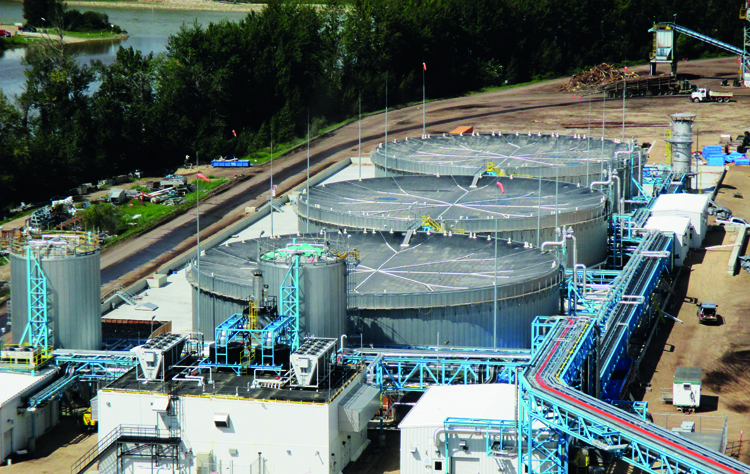 Miller Western
Three anaerobic hybrid digester tanks will convert organics in mill effluent into bio-energy for pulp mill use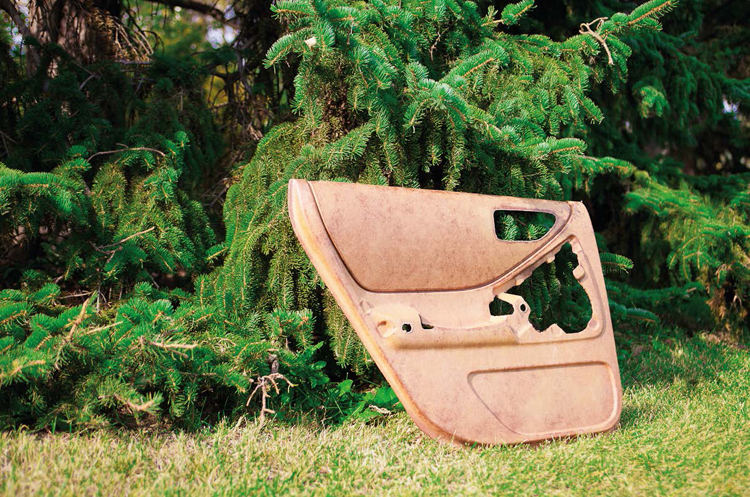 Tekle Technical Services Inc.
Engineered fibre mats made from wood waste fibre are molded into interior car panels
Photo by TTS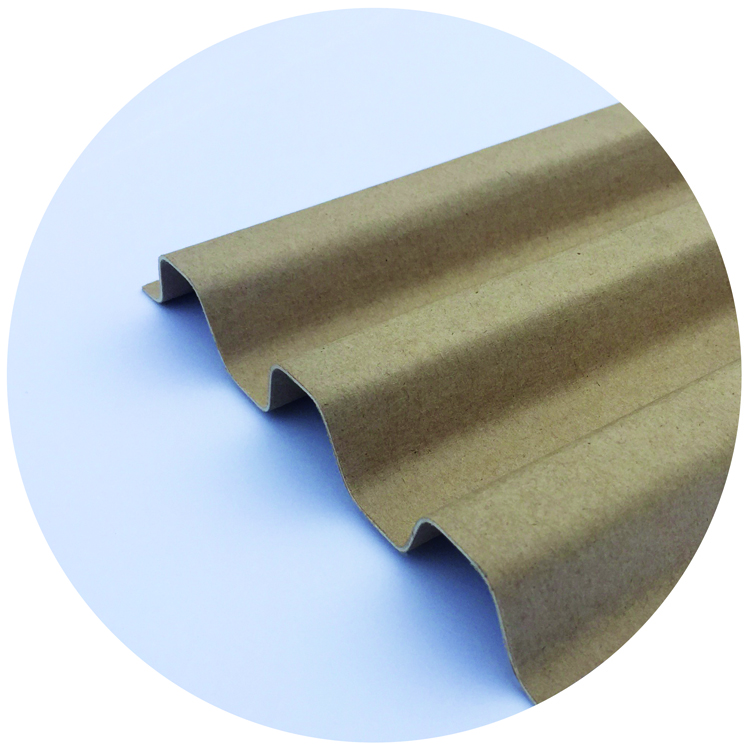 Corruven Canada Inc.
Corruven's lightweight composite panel has wide application potential in the building materials, furniture, and transportation sectors
Photo by Corruven