It is well known that Canada is rich in biomass. Less known is the fact that the country also has a myriad of strongly developed industries that can leverage the potential of the bioeconomy. In Canada, small and medium-sized companies and divisions of larger companies from various industries are actively undertaking the commercialization of bioproducts as well as research & development in the conversion of biomass into biofibres, biofuels, biomaterials and bioindustrial oils.
As part of its positioning towards a clean-tech, low carbon economy, Canada is in the midst of developing and aligning policy tools and incentives to unleash such potential.
A Natural Advantage
Canada knows that bioeconomy represents an outstanding opportunity to boost jobs and future economic growth for both rural and urban communities; rejuvenating existing industries or even creating new ones. Of course, the country still derives major economic advantage from extractive sectors. However, increasing convergence between mining, oil and gas industries and industrial biotech developers, combined with relentless technology progresses and integration, results in greater process efficiency, as well as reduced carbon footprint and environmental impact.
In Canada, there is a wide range of bio-based technologies being developed, using various platform technologies and there are many processes for which Canada is well renowned for its expertise (see box).
Bio-based: Excellent Technologies
Anaerobic digestion
Bio-based materials and composites
Biomass gasification
Catalytic hydro-treating of biomass oils
Cellulosic ethanol
Platform chemicals and intermediates
Enhanced Fischer-Tropsch technology
Feedstock supply logistics and monitoring
Fermentation technologies
Nanocrystalline cellulose
Pelletization of Biochar production
Plant genomics
Pyrolysis technologies
Waste to energy technologies
Canada offers a pragmatic approach to creating an attractive environment for bioproduct and biorefinery development that is ongoing and being continually adjusted. Biomass conversion is a strategic area of focus for Canada. Canada's federal government works closely with its provincial, municipal and industry counterparts to support the development of this industry. This support includes mechanisms, networks, and programs to support the financing, R&D, and development of commercial scale manufacturing facilities.
In Canada, the bioproducts industry includes firms that produce biofuels, bio-based chemicals, plastics materials and specialty products using biological feedstocks and bioprocesses. Canada's bioproducts industry is at the front edge of a significant growth opportunity as traditional industries continue their shift to bio-based fuels, chemicals and materials at an accelerated pace.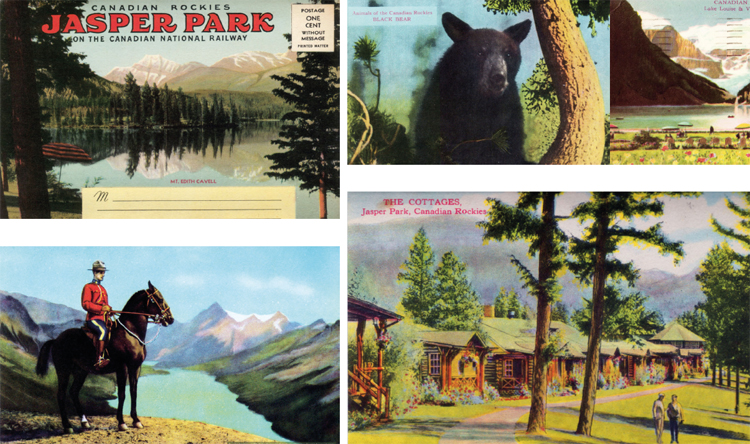 Bioenergy
With its large reserves of agricultural and forestry resources and significant quantities of waste organic materials, Canada has more biomass resource per capita than any other nation. The Canadian bioenergy industry is developing leading edge biofuel densification and conversion systems in liquid form (such as ethanol or renewable diesel fuels), gaseous (such as biogas or syngas) or solids (such as pellets or char). Innovative Canadian technologies are being advanced in the fields of combustion, pyrolysis, gasification, anaerobic digestion, landfill biogas utilization, fermentation and catalytic hydro-treatment of biomass oils. Canadian biofuel leaders include: Iogen Corporation, Ensyn Technologies Inc. and Greenfield Ethanol.
Biomaterials
Canadian hemp, flax and other biomass crops are being converted for high value applications, such as textiles, plastic composites, insulation and paper. Residues from wheat straw and shives/hurds are being recycled into straw board, concrete reinforcing, filler for plastic composites and animal bedding. Canadian pioneers in this field include: Stemergy, an Ontario company that develops products for use in the building and auto sector; GreenCore Composites, a Toronto area based manufacturer of natural fibre reinforced composite materials for injection molding. There are also extruder companies that produce products ranging from automotive parts to rigid containers, sports equipment and furniture.
Biobased Chemicals and Bioindustrial Oils
Industry is increasingly viewing bio-based chemicals and polymer production as being economically and environmentally attractive. The biomass will provide the base materials of sucrose, starch, cellulose, hemicelluloses, lignin, oils and protein, which lead to chemicals and materials. For example, Greenfield Ethanol, generally recognized for ethanol production, also produces high quality alcohol for the liquor industry, creating increased value. BioAmber has developed a process for succinic acid, a bio-based chemical, and has a production facility in Sarnia, Ontario.
A Team Effort
Canada has been at the forefront in undertaking landmark activities and initiatives for mapping how forest products and agriculture-based industries can rapidly transition to the bioeconomy, including:
Industrial Bioproducts Value Chain Roundtable
The Industrial Bioproducts Value Chain Committee is an industry forum centered on the agricultural sector and hosted by Agriculture and Agri-Food Canada (AAFC). It was established on the premise that bioproducts provide an opportunity to transform agricultural crops and non-food biomass (e.g. straw, flax and hemp stems, purpose-grown crops) into high-value products such as bio-based chemicals, biomaterials, biofuels, and bioenergy. Bioproducts support innovation and enhance the competitiveness of Canadian farmers, help address environmental issues and reduce Canada's overall greenhouse gas footprint, and create clean jobs across the Canadian economy in research and development, agriculture, and value-added manufacturing.
Canadian Biomass Innovation Network
The Canadian Biomass Innovation Network (CBIN) is a network of federal researchers, program managers, policy makers, and expert advisors partnered with industry, academia, non-governmental organizations, other government levels and the international community. The Network's goal is to continually ensure the availability of knowledge, technology and enabling policy required to support the development of a sustainable Canadian bioeconomy.
Canadian Bioeconomy Network
Major industry associations in Canada, which have a stake in bioeconomy, have created the Canadian Bioeconomy Network (BEN). The consortium is a broad based industry forum that represents 900 member companies, sustains over 2 million jobs nationally and generates over $300 billion in total annual revenue. BEN is working with the government of Canada in facilitating development of the bioeconomy across value chains in multiple sectors, such as the mining, petrochemicals, food and automotive industries.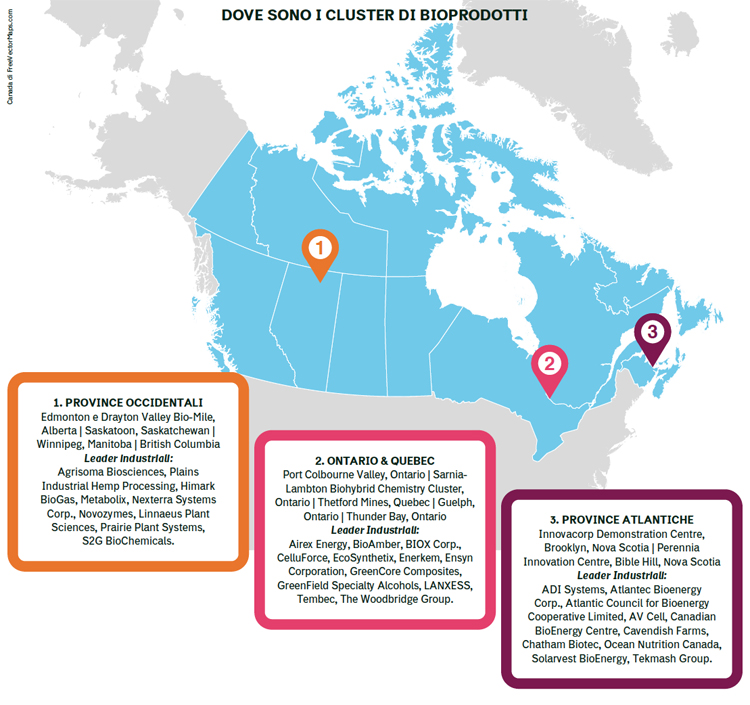 Canada's Way Forward on Climate Change
The Government of Canada provides national leadership and joins with the provinces and territories to take action on climate change, put a price on carbon, and reduce carbon pollution. The Government of Canada also commits to protecting Canada's communities and grow the national economy by making significant new investments in green infrastructure and clean technologies, which include:
A $2 billion Low Carbon Economy Trust to fund projects that reduce carbon;
G20 commitment and phasing out of subsidies for the fossil fuel industry;
Working with the Provinces and Territories to develop a Canadian Energy Strategy to protect Canada's energy security, encourage energy conservation, and bring cleaner renewable energy into the electricity grid.
Moreover, the Government of Canada is committed to working with international partners to reach an ambitious global agreement that is anchored in science and leads the world towards a low-carbon, climate resilient economy. Canada is also committed to supporting the poorest and most vulnerable countries to adapt to the adverse effects of climate change, and is doing its part to mobilize critical investments that will achieve sustained emissions reductions in developing countries.
Canada's Network of Bio-Industrial Clusters
Canada's bio-based industry has strategically developed itself around specific regions to reduce cost in accessing biomass feedstocks and reap the economic benefits of clustering. In turn, this has encouraged and nurtured the development of leading biomass conversion technologies and strong knowledge-based bio-clusters across the country.
For instance, forestry clusters will develop around areas of pulp and paper (such as Drayton Valley, Alberta). Biobased chemical clusters will develop around areas where chemical manufacturing is already based and local biomass feedstock are available (such as Sarnia, Ontario). Agricultural clusters will develop in central agriculture areas (such as Saskatoon, Saskatchewan).
One of the world's leading centres for bio-agriculture, Saskatoon is among the most dynamic and vibrant locations for innovation and commercialization of agricultural biotechnology and bio-based sciences. The Saskatoon Cluster is located in the heart of Western Canadian Agriculture in Saskatchewan. Hence, there is access to large volumes of straw from wheat and barley production and crop oils from canola (Brassica napus), camelina (Camelina sativa) and carromata (Brassica carinata).
The National Research Council's Plant Biotechnology Institute in Saskatoon offers companies a full range of services, including access to laboratory space and leading-edge genomics equipment. Its partnership program incubates businesses during the critical early years of development, ensuring a firm foundation of technology and business expertise.
Bioeconomy In Canada: Driven by Innovation
Canada fosters a vibrant R&D environment that promotes public-private-university collaborative research in industrial biotechnologies, bioprocesses and bioproducts. Funded by governments at the federal and provincial levels, researchers in Canada's network of universities and specialized research institutions are conducting leading-edge research that entrepreneurs and corporations of all sizes, foreign and Canadian, can leverage to meet their business development objectives. Provided below are some of the key federal programs. Canadian provinces and territories are also offering a myriad of innovation and deployment programs and incentives.
Genome Canada. Genome Canada is a not-for-profit organization which acts as a catalyst for developing and applying genomics and genomic-based technologies to create economic and social benefits for Canadians. The organization:
connects ideas and people across public and private sectors to find new uses for genomics;
invests in large-scale science and technology to fuel innovation;
translates discoveries into solutions across key sectors of national importance, including health, agriculture and agri-food, forestry, fisheries and aquaculture, the environment, energy and mining.
Genome Canada not only advances genomics science and technology; it also transforms knowledge of the ethical, environmental, economic, legal and social challenges and opportunities into sound policies and practices that enhance the impact of genomics.
AgriInnovation Program. Led by Agriculture and Agri-Food Canada, this program makes two types of early-stage corporate investments: those targeted at research and development activities that bring innovation to the sector; and those that help industry bring the results of research and development to market through adoption/commercialization by receptor industries.
Investment in Forest Industry Transformation Program. This program is managed by Natural Resources Canada and support Canada's forest sector in becoming more economically competitive and environmentally sustainable. It supports the forest industry's transformation by accelerating the deployment of highly innovative, first-in-kind technologies at Canadian forest industry facilities. These projects include bioenergy, biomaterials, biochemicals, etc.
Industrial Biomaterials Program. National Research Council Canada's Industrial Biomaterials flagship program fosters commercial success and tangible impacts of bio-sourced industrial materials and advanced composites manufacturing. IB program develops cost-effective and next-generation polymer resins, fibers, reinforcements and composites from non-food renewable and recyclable resources.
Industrial Research Assistance Program. The Industrial Research Assistance Program (IRAP) is another program led by the The National Research Council of Canada. It helps small and medium-sized enterprises in Canada build their capability in technology and innovation. The program offers direct technical assistance, access to the latest technological advances, expertise, facilities, and resources, as well as cost-shared financing of innovative technical projects.
Export Development Canada (EDC) and Business Development Bank of Canada (BDC) also provide flexible financing programs and solutions tailored to support companies in their commercialization efforts globally.
Tembec Bio-Products. A Successful Story
Tembec is a major producer of specialty cellulose and co-products, lignosulfonates. For this Montreal, Quebec headquartered company, global leadership began in working with the World Wildlife Fund to ensure well managed forests for years to come through implementation of Forest Stewardship Council (FSC) standards. FSC certification confirms the chain of custody of products while strengthening relationships with First Nations. Tembec's bio-refineries produce specialty pulps for a wide variety of markets including pharmaceuticals, food and coatings while its lignin products can be used in construction and in generating bio-energy. Its cogeneration facilities in France and Canada consume bark and mill wastes to produce green energy sold to the grid and process thermal energy. The company also operates three anaerobic treatment plants where micro-organisms convert organic pollutants in wastewater into bio-gas to replace natural gas in pulp driers.
Iogen Corporation, www.iogen.ca
Ensyn Technologies Inc., www.ensyn.com
Greenfield Ethanol, www.greenfieldethanol.com
Stemergy, www.stemergy.com
GreenCore Composites, www.greencorenfc.com