Name: 3SIXTY
Sector: New products made from recycled plastic
Pros: Range of products for the hospitality sector made from recycled plastic
Characteristics: 3SIXTY's products are made from 80% cotton and 20% threads of recycled plastic. They perform just as well as traditional towels and linens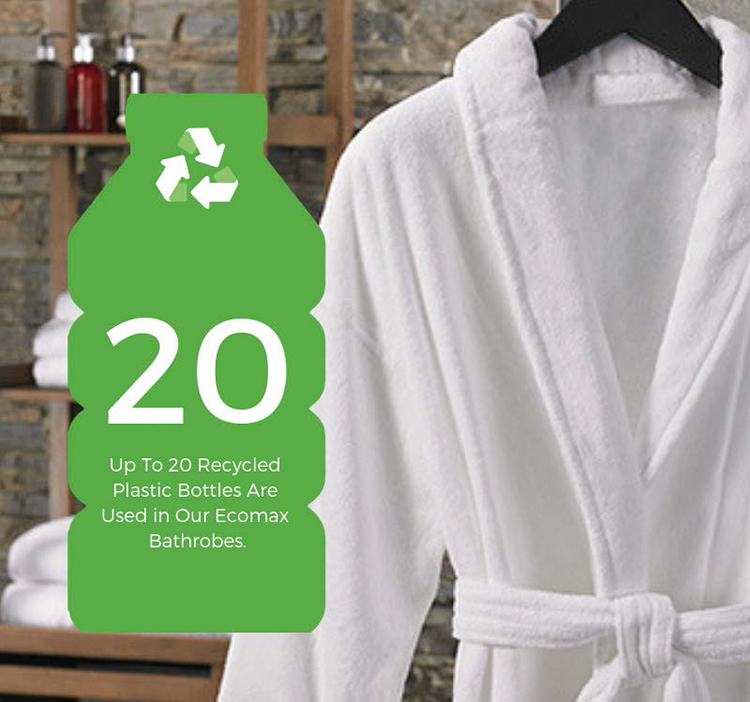 Twelve plastic bottles to make a towel, twenty for a bathrobe and one-hundred and twenty for a duvet.
Founded in Ireland, 3SIXTY produce towels and bed linen made from 80% cotton and 20% threads of recycled plastic: their products' feel and performance are exactly the same as normal, cotton-based linen.
3SIXTY products made their debut on the market in December 2018. The company sources the recycled plastic threads from a partner, and these are processed along with the cotton threads by an OEKO-TEX Made in Green certified manufacturer in Pakistan.
"3SIXTY offers hotels a simple and tangible way of demonstrating their commitment to environmental sustainability, by using products that have a smaller impact than the ones widely used today, thus sending a strong message to their guests." These are the words of Colm Walsh, 3SIXTY's founder, who came up with the idea while watching his children picking up litter on a beach.
3SIXTY has chosen hotels as its target because of the conviction that the hospitality sector, being a major consumer of textile products, will be a considerable driving force for the recycling of plastic.
In fact, according to the Irish start-up's calculations, a medium-sized/100-room hotel, would end up recycling 86,000 plastic bottles a year by using 3SIXTY's products. These numbers have convinced one of Ireland's largest hotel chains to place their faith in the company.