Name: Yescapa
Sector: Collaborative use service
Pros: Campervan, caravan and van rental for private individuals, with insurance and 24-hour assistance included
Characteristics: The platform allows for the rental of campervans by acting as a trusted intermediary between private individuals, putting owners and holidaymakers in touch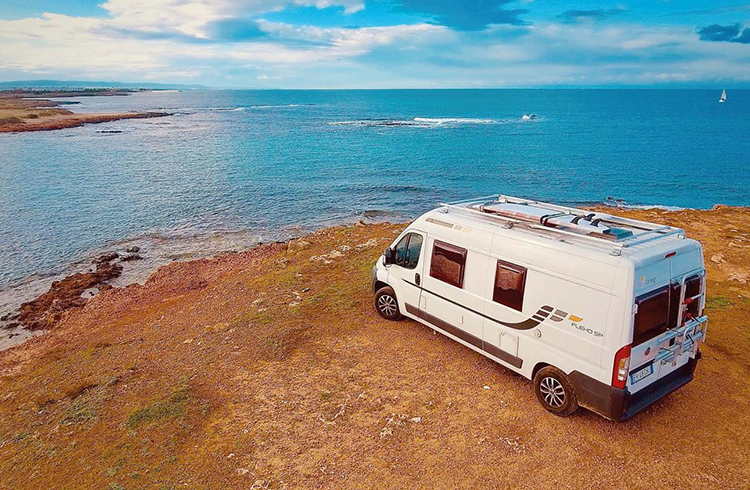 Five thousand available vehicles, one-hundred-and-fifty thousand users, thirty thousand bookings completed: these are the figures achieved by Yescapa, the platform that facilitates campervan rentals between private parties; putting holidaymakers and vehicle owners in touch.
The arrangement is simple: owners post an announcement on the platform for free, and set out their prices. Travellers can then choose their preferred vehicle, and reach an agreement with the owner. Before departure, after inspecting the campervan, both parties sign a contract that includes comprehensive insurance and 24/7 roadside assistance.
Yescapa takes a commission on each transaction, entirely charged to the traveller, which varies between 10% and 15% depending on seasonality, duration of rental and any additional services such as deposit administration.
It has been worked out that, on average, six weeks of sharing allow owners to recover the entire price of the vehicle: the average compensation an owner gets is around €490 a week (€70 per day), while average annual earnings hover around €2,500.
Founded in Bordeaux in 2012, the campervan Airbnb has already launched in Spain, Germany, the UK, Portugal and Italy. This expansion doesn't seem likely to stop, as Benoît Panel, the company's founder and CEO, states: "we are working towards Yescapa becoming a point of reference in Europe for mobile holidays, granting more and more opportunities for people to travel and facilitating access to all kinds of recreational vehicles."