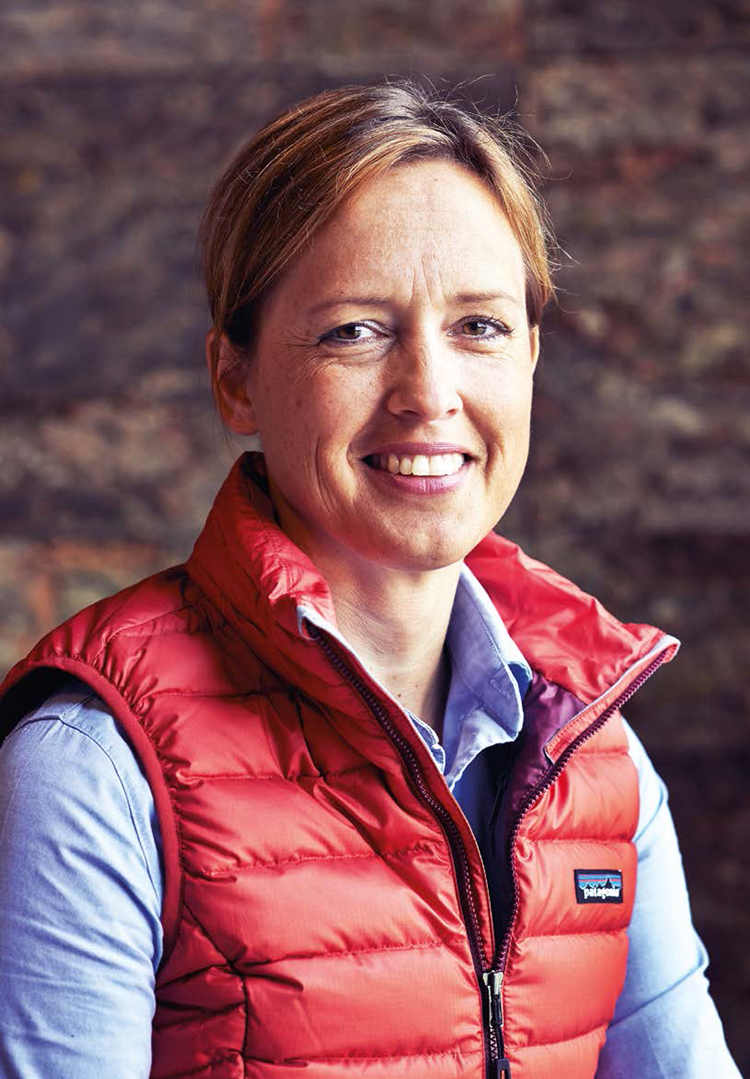 Product Life-Extension is an oft-talked pillar of the circular economy, many talk the talk, but less walk the walk. Patagonia, the famous outdoor fashion brand from Ventura, California, has a different take on it. Since they have invested heavily in repairing and upgrading products through their Worn Wear Project: from producing repair & care guides to trade-in for repair. Buy it. Wear it. Return it for credit. Then buy a different used garment. That is Patagonia's Worn Wear philosophy. This project uses Patagonia's $20 Million & Change investment fund, to support new business models that revolve around extending the life of stuff we already own. For example, Patagonia partners at Yerdle make it easy to give away things you don't need, and get something useful in return. Or they sell used Patagonia clothing at the Portland retail store through an innovative trade-in program. They have even arranged a 50-stops, five-countries European tour to encourage people to make clothes last a lifetime – regardless of brand. At each stop, the Patagonia team offers free repairs on broken zips, rips, tears, buttons, pulls and more, while also teaching people how to fix their own ski gear.
But nothing lasts forever, so Patagonia continues also to offer easy ways to recycle Patagonia products – 100% of what they make – when jackets, trousers or fleeces finally reach the end of their useful lives and can no longer be repaired.
To better understand how Worn Wear initiative works, we have discussed with Mihela Hladin Wolfe, Environment and Social Initiatives Manager of Patagonia.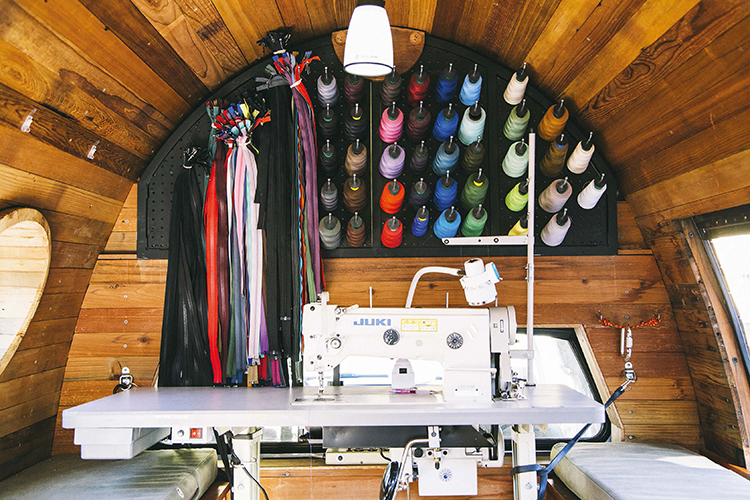 What has been the reason that pushed Patagonia to launch the Worn Wear initiative and tour?
"Collectively the actions that make up Worn Wear – investing in quality products, repairing them and reusing them – create an environmental program that helps to reduce the footprint of Patagonia products and encourage consumers to change their relationship with stuff. This is important because there is nothing we can change about how we make clothing that would have more positive environmental impact than simply making less. Waste and Resources Action Programme (WRAP) research shows that every nine extra months a piece of clothing is used there is a 20% to 30% saving in carbon, water and waste. Simply put, Worn Wear helps people to get more use out of Patagonia products by making them last longer through repair or by passing them on to a new owner."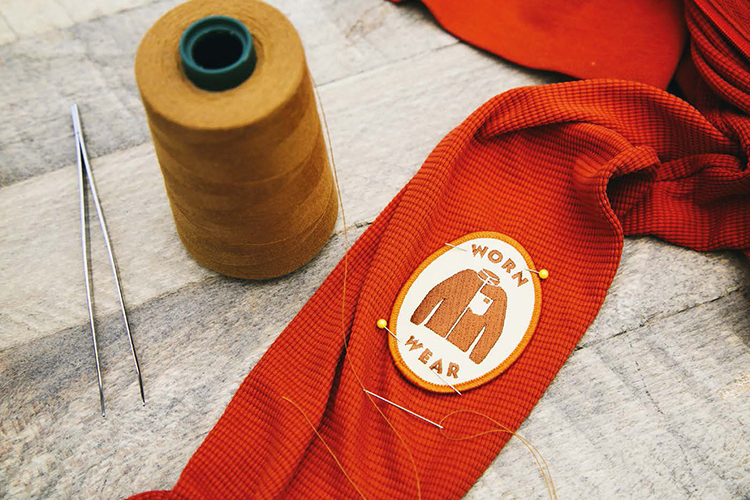 You state that Repair is a radical action. How does this make Patagonia different from other outdoor brands?
"We live in a culture where we can easily replace most of the things that we buy. We do routinely fix big-ticket items, such as cars and washing machines, but often it's easier and cheaper to go and buy something new. There are other reasons to avoid repair, including labels warning that repairing a product on your own will invalidate the warranty, or the lack of access to the information and parts necessary to repair something ourselves.
"At Patagonia, we are empowering people to take responsibility for their purchases – from proper cleaning to repairing, reusing and sharing."
How do you make repairing old damaged clothes profitable?
"We run Worn Wear tours across the globe where we fix stuff – not only Patagonia products, but also those from other brands. We do so in order to encourage people to keep their gear longer and to repair it when needed – rather than throwing it away."
"In the US, we have gone a step further and we are running an online shop selling worn Patagonia gear. We accept Patagonia clothing that functions perfectly and is in good conditions. Customers can bring used Patagonia gear to a store and we give them a Worn Wear Merchandise Credit valued at up to 50% of the price we will sell it for. We clean all items before they are sold – usually with CO2 technology that doesn't use water. We accept most Patagonia garments including Men's, Women's, Kids' and Baby, in both sportswear and technical styles. We also accept Patagonia luggage."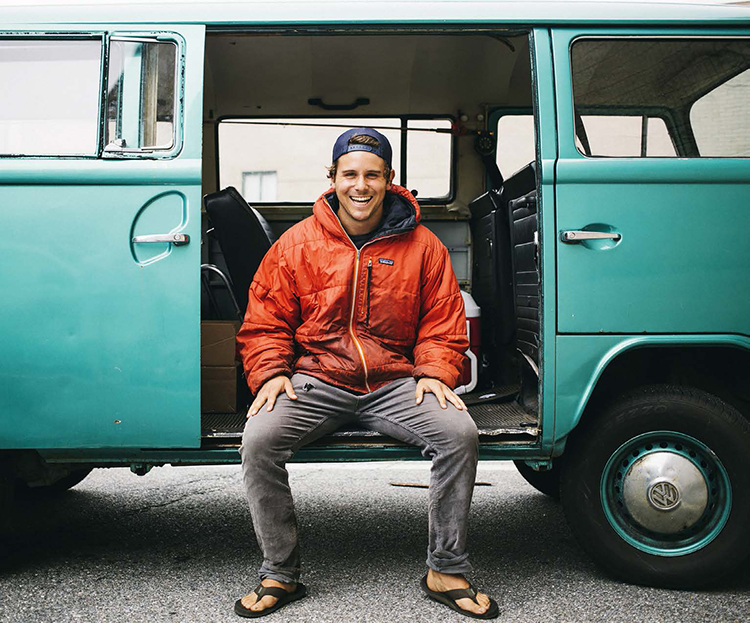 How do you engage with your customers to bring back used clothes?
"We've been engaging with our customers since the beginning on the return policies. All our products are covered by our Ironclad Guarantee, which means if you are not satisfied with one of our products at the time you receive it, or if one of our products does not perform to your satisfaction, you can return it to the store you bought it from, or to Patagonia, for a repair, replacement or refund. We also repair damages due to wear and tear at a reasonable cost. So this is not a new thing for us.
"The next step then came when we ran the Common Threads Initiative, to encourage customers to return clothes to our stores for repairing and recycling, and this initiative evolved into Worn Wear, where we are continuing asking customers to not buy what they don't need, and to repair what they have by providing them the tools, online and offline.
"Worn Wear products are Patagonia items that basically come from closets and garages. Some pieces have been used by people already and others were collecting dust in our distribution center – they are all functionally good, but may have a cosmetic flaw."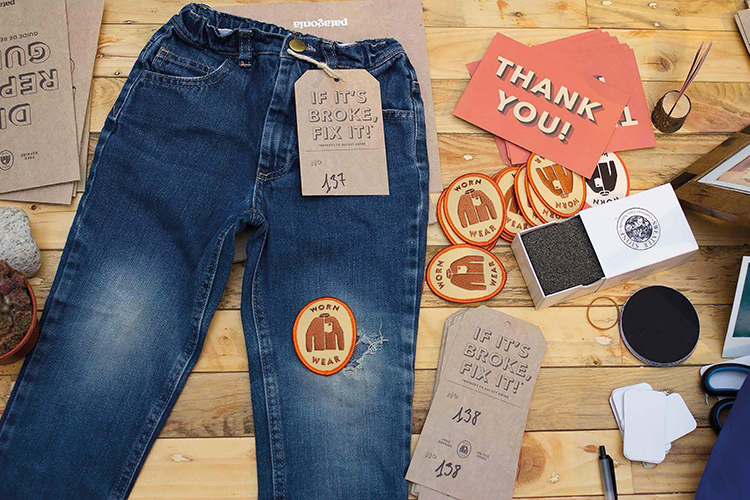 Why are you training customers to repair clothes by themselves?
"We, of course, want our customers to get the most out of their gear. If you think of it, for most of us, the repairing is a skill that we don't have anymore, so we need to learn it again. We provide guidelines in different languages to help people to repair their stuff locally. This means not everything needs to be shipped to our centers to be repaired."
How will this program expand?
"We have just launched WornWear.com and looking into the next steps for it internationally."
Worn Wear Project, wornwear.patagonia.com