Name: Le Tote
Sector: Circular Business Model
Pros: Subscription service for women's clothing
Characteristics: Allows customers to rent women's clothes and accessories, which, following payment of a monthly fee, are delivered to their doorstep to be kept for a limited amount of time, before being returned and used by other subscribers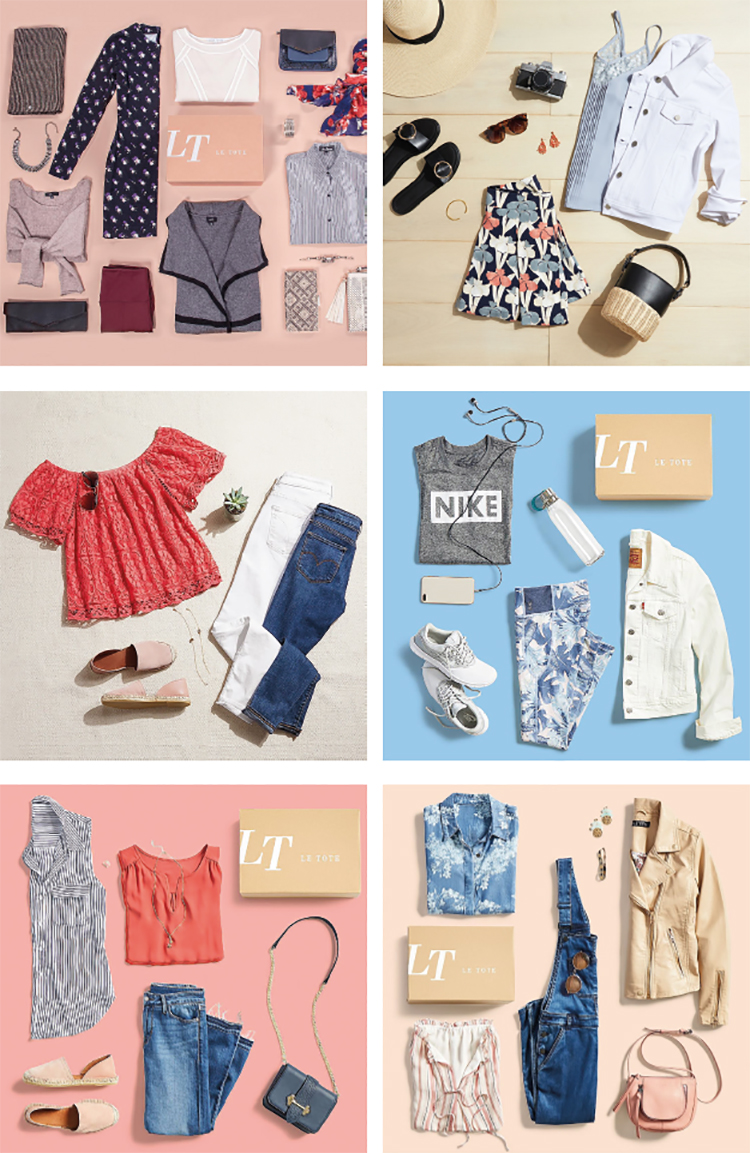 Le Tote, one of the first "Netflix for fashion" businesses, was created in 2012 by Brett Northart and Rakesh Tondon. Today, it is one of the foremost women's online fashion services, which, instead of offering garments for purchase, gives its users access to a customisable wardrobe that can be rented on a temporary basis. Monthly subscription rates start at 69 dollars (79 for the maternity range) and customers can choose how many outfits and accessories to rent, and for how long.
After subscribing and choosing outfits online, these are delivered for free to the required address. Sending clothes back after use is also cost-free. The Le Tote algorithm, by collecting data on previously saved or chosen clothes, as well as sizes and style choices, creates a profile for every subscriber and the website's search engine is able to offer ever more customised styles.
Subscriptions can be temporarily suspended, or even cancelled, at any time without further costs as long as all rented clothes are returned within five days of the conclusion of one's membership. If customers wish to buy some of the clothes they have rented, this can be done with discounts of up to 50% on retail price. There is also an option to purchase insurance that covers damage such as stains or missing buttons.
Customers need not even worry about washing the clothes: Le Tote suggests that users let the company itself perform this task, having developed an efficient process that uses biodegradable detergents, 43% less electricity, 11% less gas and 50% less water compared to washing at home.
Having gained popularity across the entire United States, Le Tote has recently been launched in China. The company has grown by over 300% in the past two years, and received over 60 million dollars from investors.
The Le Tote business model, which popularises collaborative and shared consumption practices in the clothing sector, is an attempt to counter fast fashion. It is also an answer to the fact that, on average, an item of clothing is worn 36% less times than it would have been 15 years ago.