Name: Ioniqa
Sector: Recycling technologies
Pros: An intelligent magnetic separation process transforms low-quality plastics into virgin PET
Characteristics: Magnetic materials and chemical separation processes to infinitely recycle PET waste, producing high-quality PET with a relatively small use of energy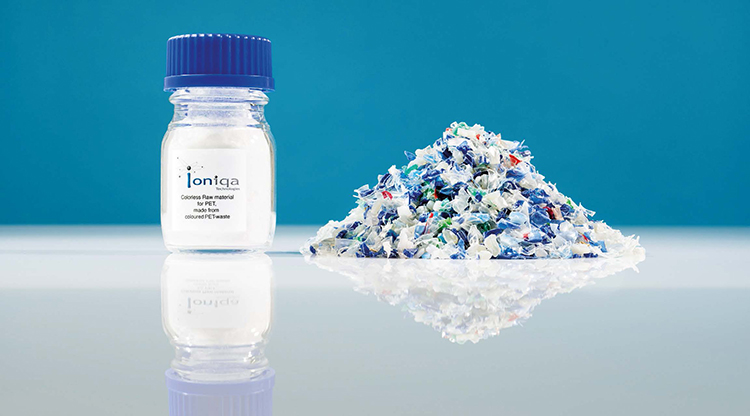 "Our aim is to recycle all coloured PET waste until, one day, even old polyester clothing will be made into food packaging." These are the words of Hooghoudt, CEO of Ioniqa.
The Dutch company, born as a spin-off from Eindhoven's University of Technology and the Dutch Polymer Institute, has developed a chemical recycling process which uses magnetic materials able to transform low-quality PET bottles, fabrics and carpets, which today are non-recyclable, into high-quality virgin PET. Ioniqa's patented recycling technology transforms waste that contains hard-to-recycle PET, such as coloured containers, into blocks of purified polymers. The coloured PET is collected and shredded, and then depolymerised by adding heat and a magnetic fluid. In the following phase, a magnet activates the chemical desorption process, which separates and removes the colouring. The end result of the process is virgin PET.
Corporations such as Coca-Cola and Unilever, as well as several PET producers, are collaborating with Ioniqa and investing in the improvement of their technology, as well as designing possible inverse logistics processes for their own end-of-life containers.
After the success of tests carried out in the Rotterdam demo plant at the end of 2018, at the end of January 2019 Ioniqa closed an investment round with 12 million euros that will be used to open a 10 million tonne industrial plant already being built in Eindhoven.