Name: Hello Tractor
Sector: Sharing Economy
Plus: An App that maps machinery present on a local level and optimises their use and sharing between farmers
Characteristics: App based sharing service for agricultural tractors that provides users with developed technology, data on cultivated lands and allows the improvement of agricultural planning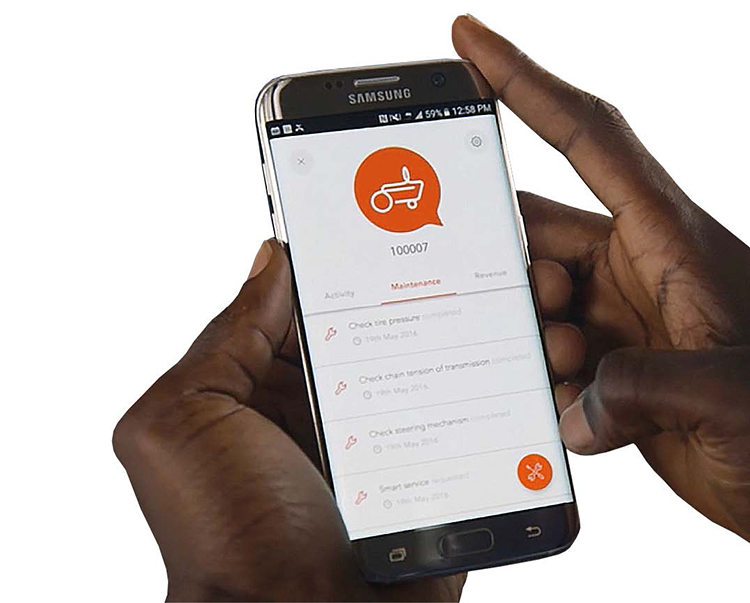 Hello Tractor, awarded with various prizes (including the Progress App Innovation Awards 2018, in the Best Mobile App category), uses IOT to share tractors and optimise the activities of farmers and owners of agricultural machinery in Africa and Asia
Through Hello Tractor's system, farmers can use an app to select the tractor they need for their activities and have it delivered to the desired location. Hello tractor does not own any tractors, but it manages the booking platform and has developed a technology (which it plans to sell in the future) in use on every tractor that monitors the land and agricultural production, recording data regarding the land and the speed at which crops are growing. The device is also able to signal any malfunctions or the need for maintenance.
The "Uber for tractors" service, as it has been nicknamed, has taken foot in Nigeria and is now active in Kenya, Mozambique, Senegal, Tanzania and Bangladesh. Renting a tractor is a winning solution according to Jehiel Oliver, founder of Hello Tractor, because it allows "tractor owners to have additional income, whilst it allows small farmers to have access to machinery that sows 40 times faster and at a third of the price of manual labour."
The presence of a support agent on a local level, that acts as an intermediary between demand and offer in the area and is in charge of withdrawing compensations once the work is terminated (keeping a commission that can reach 10%), is a vital component in the success of this system.
Another interesting element to Hello Tractor is represented by the development of an online Knowledge Platform, used to share different agricultural techniques that show how farmers from various areas are able to combine mechanisation and innovation.