Name: Winnow
Plus: Technology for tracing and reducing food waste by monitoring rubbish bins
Sector: Technology
Characteristics: Winnow identifies different categories of binned food and analyses waste thanks to a smart device connected to rubbish bins. This allows the user to establish key opportunities for saving food by modifying waste habits in commercial kitchens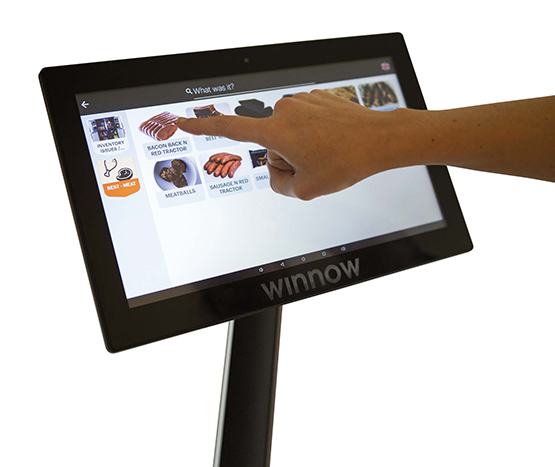 Since food waste is becoming an increasingly crucial issue, Winnow wants to be the technology that enables chefs to reduce food waste. London-based Winnow prevents food waste by analysing and recording all food ending up in commercial kitchens' rubbish bins. Collected data enables cooks to receive daily, real time reports to improve production processes and halve food waste; which also implies cutting costs and reducing their environmental footprint.
Winnow is a term borrowed from agriculture. Winnowing wheat means separating the grain from the chaff. Using the same idea, Winnow intends to separate what can be useful in food currently being thrown away from that which cannot be put to use.
According to the Waste and Resources Action Programme (WRAP), the British hospitality industry bins 600,000 tonnes of food per year, while the distribution sector (including supermarkets) throws away 400,000 tonnes. Consumers are increasingly worried about food waste, especially bearing in mind that hotels, pubs and restaurants could cut waste by 2/3.
Thanks to a simple and instant technology, Winnow can trace food waste, record different categories of binned food, and analyse daily waste so as to identify key opportunities for saving food and modifying kitchen habits. This is an economic opportunity that must not be underestimated, bearing in mind that clients such as Ikea, Costa and Accor Hotels are saving between 3 and 8% of their food costs by adopting this technology, thus recovering the investment within a few months.
Winnow was the first company to get a Circularity Capital investment back in October 2017, as well as having been nominated as the 2016 Startup of the Year by the Guardian Sustainable Business.