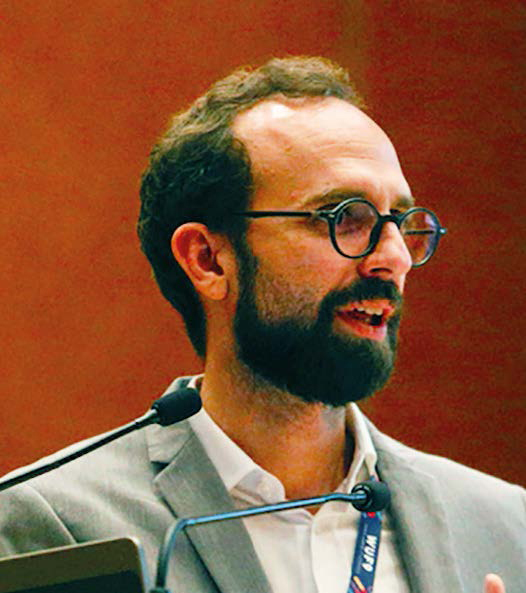 What are you doing at the moment as a resilience facility?
"Today we are mapping the city's current and future risks, both in terms of shock and stress. Those classifiable as stress events are the sudden ones, such as floods, that in the past were occasional and extreme instances but that today happen quite regularly because of climate change. On the other hand, shock events are sudden occurrences such as the rail accident of 25th January 2017 in Pioltello (where three women lost their lives, author's note). This outline will allow us to define a metropolitan resilience strategy. Furthermore, I am also drawing up a list of guidelines for climate change adaptation that will be included in the Municipality of Milan's Climate Action Plan. Lastly, I am also a member of the circular economy work group because it is key to reducing one of the main social stresses of the last few years: unemployment."
In practice?
"Over the last few months we worked in synergy with town planning, within the context of the revision of the Territorial Zoning Plan (TZP), by including an implementation rule (art. 10 on resilience and sustainability), defining future actions of ordinary maintenance and new building development (if there is to be any, since the Municipality has outlined a 4% reduction in soil use), and a series of rewilding projects. We therefore codified elements of resilience within our TZP."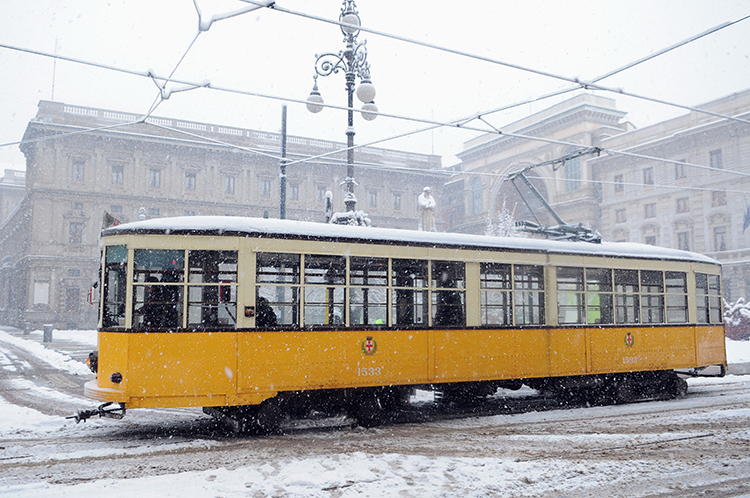 Therefore, is it correct to state that the concept of resilience is not just ecological, but also social?
"That's right. We will focus mainly on the relationship that adaptation policies have with climate change and social inclusion. For instance, I believe that local safety and security must be managed not only through law enforcement but also by focusing on the quality of public spaces and their liveability. Through quality and liveability, dialogue and participation can be created. We regard all people – migrants and citizens – as vulnerable, with no distinction. Of course, there are some delicate situations such as education where differences can be problematic. Education is also included within the resilience strategy because issues do arise in this area. For us, these are opportunities for work on inclusion processes. Here, in collaboration with the resilience city network, we are devising educational projects aimed not only at children but also at families and parents that often carry complex situations with them. Moreover, for us social, climate and migration issues are all interconnected from a methodological point of view: if we were to further compartmentalise, we would not act according to resilience principles."
There are lots of issues involved. Are you not spreading yourself too thin?
"I don't think so, since they are all interconnected issues. Rather, those dealing with the same issues separately, as if they were independent problems, are indeed spreading themselves too thin. Our job is to create a system with which to solve many problems. In cities it is impossible to work by separating issues. For instance, a circular economy means using fewer resources, increasing efficiency in economic processes but also difficulties and opportunities linked to climate change. In this framework we need to implement urban economic policies so that issues such as employment reduction can be tackled, thus creating new forms of economic innovation. Here, we would like to assess whether we can lead innovative processes that do not take profit alone into account, but that can also have a social impact. Therefore, I think that by tackling complexity with order and vision, we are not spreading ourselves too thin."
Can you give us an example of such interconnections?
"Milan is a city with thirteen fablabs, we have a very effective policy to bring back digital as well as traditional manufacturing within the city, 63.35% of organic waste collection, and urban regeneration activities with innovation processes. These are all tiles in the circular economy mosaic, economic innovation and social inclusion. With regard to health, a luxury brand such as Ferragamo uses a natural fabric obtained from citrus fruit, processing by-products that reduce allergies."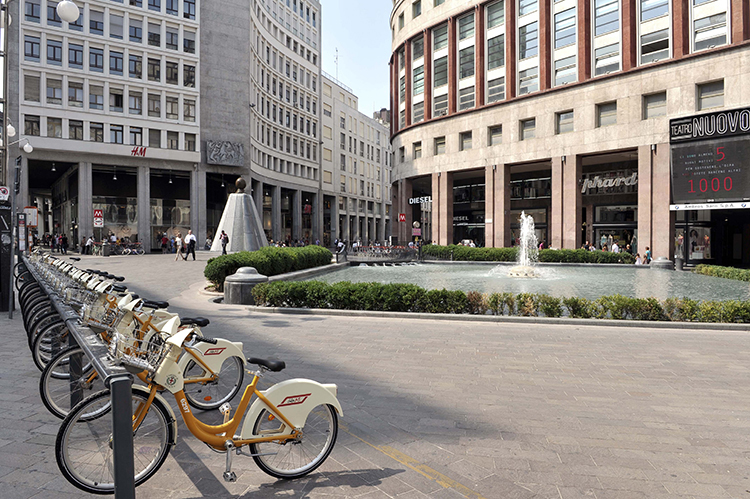 What transformations do you expect in the urban fabric? And what actions are you undertaking?
"From now to 2030, 30,000 new people will arrive in the city every year, with 15,000 new over 85 year olds every year. We already have a large flow of young people from Southern Italy. We increased the amount of passengers on public transport by 20%, 4% increase in the roads covered by Milan's public transport system (ATM), 16,000 new shared bicycles, 7 car sharing operators, a new underground line which will be completed within the next couple of years, and we have also amplified the amount of cycle lanes, although the number of cars on our roads has also increased due to population growth. While other cities are deserted, we grow. Migration to cities is not only for economic reasons by also out of personal interest. Therefore, either we are able to manage local, social and economic issues sustainably or we will go bust."
Bringing back manufacturing to the city. Is this not an environmental risk?
"We are talking about workshops which are a great asset to the city and we have to work on production processes through eco-friendly technologies. If we manage to keep the labour force in cities without polluting, the mobility issues of workers are also solved, with a reduced overall impact. We are not talking about big industry, but rather about Italy's large heritage of small and medium size enterprises. In other words, we are not talking about bringing back steel plants to the city, but rather to take advantage of the urban know-how, such as design and fashion, which are sectors that have deep-roots in the city."
What about city planning. Milan's latest city planning interventions have been controversial. How is the current administration tackling city planning, specifically with regards to resilience and climate?
"The current Territorial Zoning Plan (TZP) includes 29 parks, a reduction of soil use index from 74% to 70%, a new urban reforestation plan (with the aim of planting 300,000 new trees by 2030), all new building projects will have to use at least 10% circular materials and materials that facilitate solar reflection (white roofs to prevent heat bubbles, editor's note), we are focusing on a vertical green expansion and we have rules and regulations in place with which the Municipality has the right to regain possession of buildings that have been abandoned for over 5 years, in order to avoid urban holes and wrecks. All these elements make the TZP extremely resilient and also linked to climate change. Moreover, we have councillor Pierfrancesco Maran, who combines the authorisations for green town planning with agricultural policies, which is unheard of in the Italian context."
300,000 more citizens in the next ten years, 20% more people, how are you tackling this? Could this not lead to non-resilient effects such as a rise in real estate prices and gentrification?
"We have to recover abandoned spaces, making the most of existing buildings, helping those investing in innovation, proximity and economic services and try to reduce the number of shopping malls, thus increasing local consumption. All this together with city planning initiatives."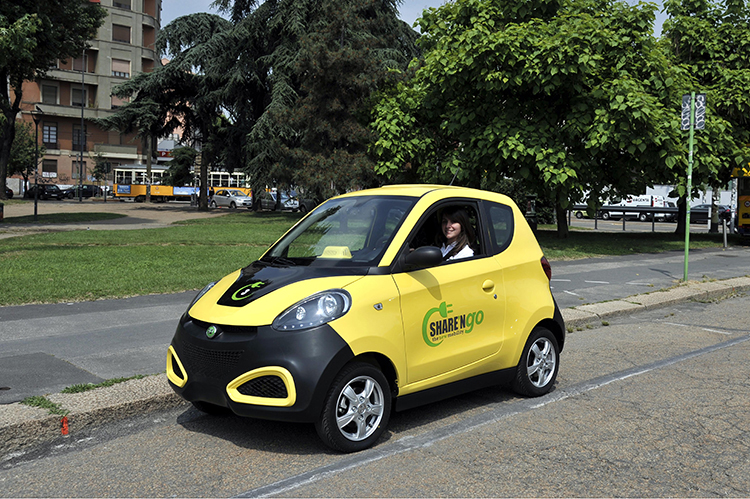 What will you do about energy issues?
"For example, we are considering self-generation of electricity, so as to address energy poverty, and we are also considering whether energy self-sufficiency can be an element with which to fight it, verifying if there are technologies that can support social initiatives. Technology has to tackle social questions and not vice versa. Here, we need to understand what the private sector and public administration with public assets, can do.
These two players must talk to each other and act hand in hand, each with separate roles. As a public administrator I must understand how public buildings can generate these solutions, in turn these can then be adopted autonomously by the private sector. Furthermore, the public sector also has other tools. For instance, ATM, Milan's transport company, aims to replace all diesel-fuelled buses with electric ones by 2030, investing two billion euros. This is also resilience, both for emissions and adaptation, as it will reduce the heat loss by endothermic engines that in turn create heat bubbles."
Everything you describe clashes with a political culture that considers growth in GDP and the construction sector the two major indicators of wellbeing. Do you not see some contradictions?
"I think cities must take brave decisions and share them with their citizens. In this way, from a political point of view, the rewards may not be seen in the short term but rather in the medium/long term, bringing environmental and cultural benefits. Listening to citizens is a pre-requisite. Each one of Milan's municipalities allocates €1 million per year in citizen participation. There is a participatory budget programme for the opening of the Navigli (the city's canals): we have organized meetings for over six months, there have been public consultations, there is a platform to promote participation and we are working on improving data accessibility for citizens. In the future, such elements will be able to demolish the equation GDP and construction sector growth equals wellbeing."