When playing chess, thinking about the next move is not enough, it is necessary to look at least four or five moves ahead. It also means preventing the most improbable occurrences; creating a resilient strategy, ready to absorb shocks and react. Up until now water supply has never acted according to a chess player's strategy.
The water we drink in Europe is certainly safe. Companies carry out their regular checks on wells, drinking water plants and on access points to the water supply network for any lead or arsenic contamination and to avoid the presence of herbicides and pesticides in tap water. But a true resilience strategy for the whole water infrastructure, taking into account any ordinary (malfunctioning, spills, breakdowns) and extraordinary event (adjustments to climate change, rising water tables, terror and cyber attacks) in the short and long term, is still not very widespread.
However, a resilient model does exist. It is called Water Safety Plan (WSP), an approach created in 2004 with the publication of the third edition of the Guidelines for drinking water, contained in the handbook made by WHO – World Health Organization. The WSP's objective is to map out all factors peculiar to a territory, both geographical and anthropic, assessing risks and threats while making the most of the local opportunities. Everything falls within a holistic vision of the system based on a series of possible scenarios.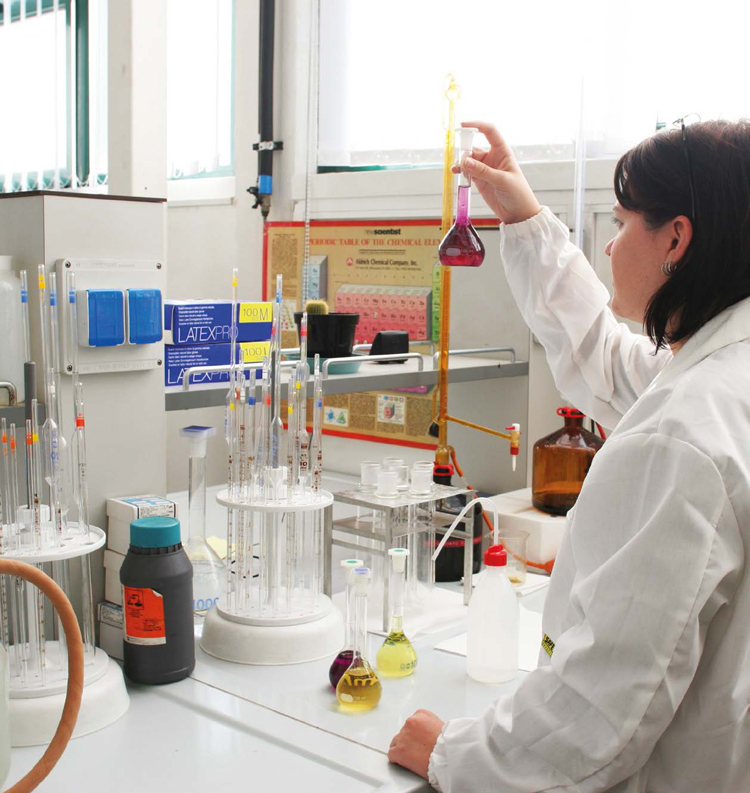 Gruppo CAP testing laboratory
"Traditionally, water quality supplied to consumers relies on tests carried out in the vicinity of treatment plants or by randomly selecting consumers' taps. The negative aspect of such approach is that water is consumed before it is analysed, and so before the results are published," explains Luca Lucentini from the Italian Istituto Superiore di Sanità. "The WSP, instead, looks at the system as a resilient entity. When a potentially dangerous event happens, the system is already set up to react and respond to the occurrence, preventing contaminated water to be supplied. This is a truly organic strategy, requiring an inclusive and long-term systematic approach."
WHO gave it its seal of approval and highlights the need for WSP, both in small rural communities and in large Western urban centres. "This modality is still the most effective in order to supply a continuous water service of good quality," as it reads on the 2014 WHO report, Investing in Water and Sanitation. So much so that WSP has become part of the European legislation, through directive 2015/1787 modifying directing 98/83/EC about water quality for human consumption. Thanks to this new directive, member states have to comply with the regulation within two years: so, by 2017 all companies should be equipped with WSP.
The first country to move in this direction was Italy. Here, Gruppo CAP, managing the integrated water service of the Metropolitan City of Milan and several areas of Lombardy. Instead of waiting for the directive, it anticipated it by setting up its own Water Safety Plan on one of its aqueduct systems, in Legnano, a city in the Milan's metropolitan area.
In order to test the WSP – and a series of supporting technologies linked to its implementation – Gruppo CAP chose three Municipalities (Legnano, Cerro Maggiore and San Giorgio su Legnano). An European experiment aimed at guaranteeing the safest waters in Europe, involving local authorities such as ARPA (Regional Agency of Environmental Protection), ATS (the Agency for Health Protection) and Regione Lombardia, the territorial administration board, with the technical support of the Italian Istituto Superiore di Sanità. The team set up by Gruppo CAP to carry out the Water Safety Plan is characterized by high multidisciplinarity, including hygiene experts, computer science operators, university researchers, water plant operators, thus highlighting the complexity of this project.
"In the aqueduct system – explains Lucentini who collaborated with Gruppo CAP – we studied all the critical sections that may jeopardize water in every phase of its presence in the environment: from captation to treatment and distribution to the tap, estimating the degree of risk and the possible impact on health, altering procedures in order to avoid danger." We have a variety of tools at our disposal: from chemical/biological measuring stations and parametric probes, to enhanced protection of computer science infrastructure. From security and monitoring services of the plants to seismographers in the soil able to stop the supply in the event of strong quakes.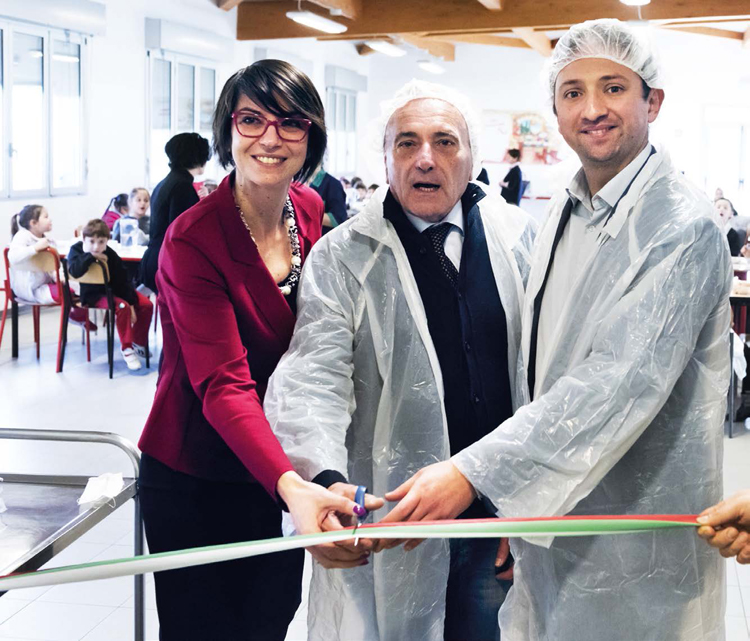 Alessandro Russo, Gruppo CAP president with Legnano's mayor Alberto Centinaio and councillor for education Chiara Bottalo
Extra cost or opportunity? Lucentini claims, "if we think about the effects of a potentially catastrophic event – for example contamination from chemicals, an earthquake and the long-term overall effects produced by climate change, such as extraction peaks or other phenomena – it is clear the WSP involves huge economic savings and represents a strategy to save human lives. Today, it is better to prevent cyber attacks, rather than facing their consequences."
But even in a more ordinary scenario, WSP enables savings, once the investment costs are paid off. "It means having cautious, modern and safe management, promoting water consumption from the tap rather than from the bottle," adds Lucentini. This has an impact from an environmental point of view as by offering citizens a perception of enhanced safety, consumption of bottled water can be reduced.
"We have a dream about this – says Alessandro Russo, chairman of Gruppo CAP – we do not wish to rank in the first positions for consumption of bottled water in the world. Today we are in third place after Mexico and Thailand. This is a sign that citizens still do not trust tap water enough. We believe that with WSP this objective can be achieved, thus guaranteeing safer water for all."
For Gruppo CAP, the transition to WSP represents an important investment in technological innovation, research and development of knowledge. It is the follow-up of a journey that led the Group to equip itself with innovative tools including PIA (Infrastructural Plan for aqueducts), the WebGIS as management system, the ISO 17025 accreditation of the drinking water laboratory and water dumping census. Without these measures it would have been impossible to adopt the Water Safety Plan, thanks to which Gruppo CAP is now a role model in Europe and beyond.
WHO, Guidelines for Drinking-water Quality, v. 1, 3. ed., Ginevra 2004; tinyurl.com/k2xnful
WHO, Investing in Water and Sanitation, Report 2014; tinyurl.com/hc86axx
Info