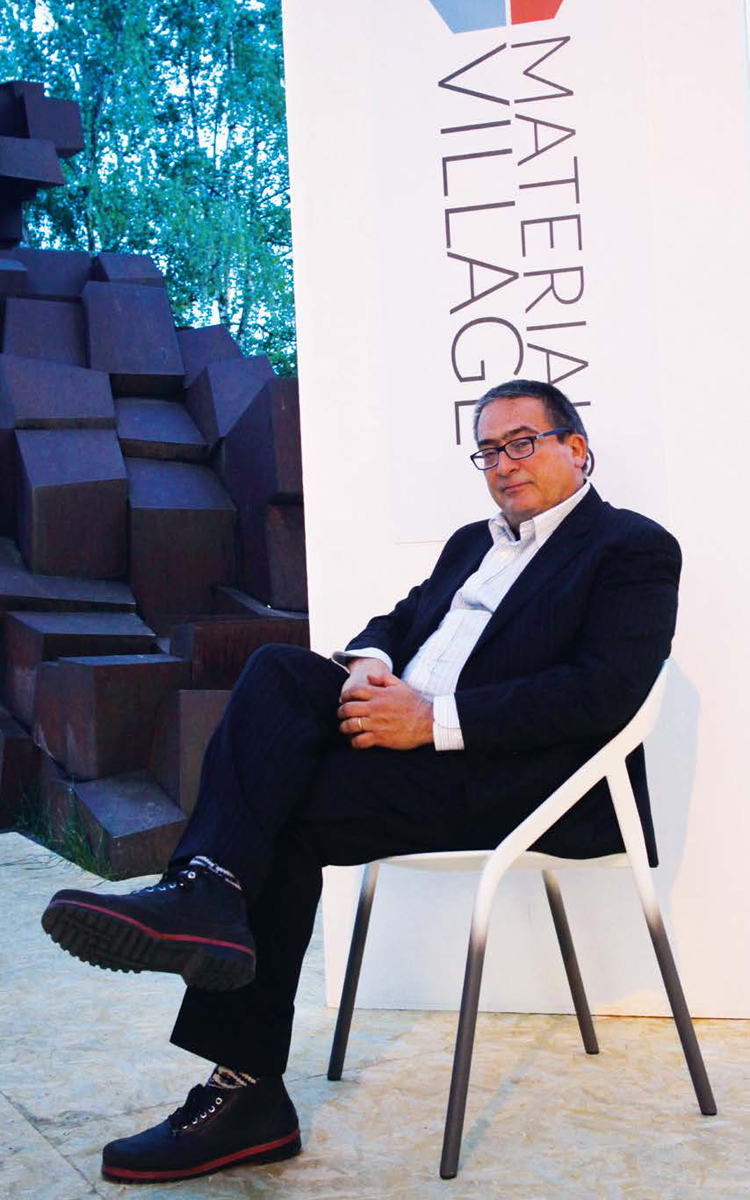 If there is a place where designers' attention and curiosity regularly threatens a collapse due to an excess of stimuli, this is at Milan Design Week, scheduled between April 12th and 17th. Having attained the status as a leading global event for the world of design and project in general, Milan event once again offers an almost endless programme of events, where thousands of objects (and ideas) are simultaneously displayed in a competition between locations more and more scattered around the city. The continuous search for new spaces modifies every year the map of this "temporary metropolis of design", however some fix points still remain, as safe docking bays (at least for a few hours) in this fluid and ever-changing landscape. Supertudio Più has been for years among the most solid moors, and it is exactly here that Italy Material ConneXion accomodates an area dedicated to materials, the substances with which the innumerable ideas that circulate during the Design Week are made.
Conceived as a meeting and discussion point for (and amongst) designers, manufacturers of materials and companies that are potential users, the 2016 edition of the Materials Village is also intended as a place to reflect on trends and global phenomena that affect our relationship with material resources, focusing on sustainable innovation.
The words of Emilio Genovesi, CEO of Material ConneXion Italy, concerning this choice are very clear: "The issue of environmental sustainability has become so important so as to be almost indispensable in any event where it comes to innovation, especially when talking about materials. Innovation is no longer conceivable separated from sustainability."
Material Connexion, the material bank
Material ConneXion is the largest international centre for research and consultancy on innovative and sustainable materials. Established in New York in 1997 by George Beylerian, with the first library of physical materials, it has nowadays several locations throughout Europe and Asia. Material ConneXion Italy has been active since 2002 in consulting, promotion and training for all types of production and design companies, developing a significant experience in strategic support to enterprises belonging to various sectors. Milan's headquarter is home to a physical library of more than 4,000 materials, 2,500 of which on permanent display.
Innovation, which today corresponds also to economic policy guidelines, as is the case for the bioeconomy and the circular economy. Such trends promise to have a strong impact on the relationship between productive activities and resources, and thus also on the design culture. In the perception of someone who is part of the largest international networks for research and counselling on the subject, are these trends having a significant impact already?
What is, in your opinion, the main obstacle to the diffusion of products made from secondary raw materials or from renewable raw materials?
"The main problem is of an economic nature: renewable raw materials are currently squeezed between an excessive delta-cost and a market that does not recognize the value. This is due to the fact that in times of crisis, environmental sustainability is perceived as a luxury, not as a priority, therefore we lose important opportunities.
"Oil at $ 30 a barrel, for example, is a problem for an increase in the use of vegetable plastics, because it diverts investments and drains away significant funds for research on new technologies that would make biopolymers to become more competitive. In short, it is a vicious circle that should be broken, perhaps by means of a more significant use of public incentive policies."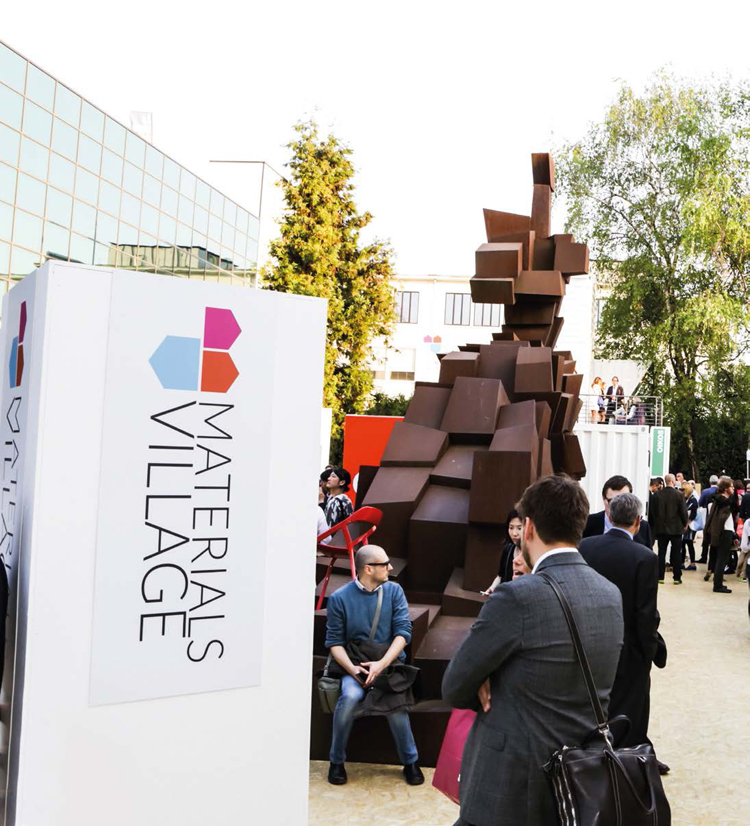 Is the interest, the impetus for sustainable innovation, currently more evident on the demand side (designers, companies of the sectors protagonists of Design Week) or on the supply side (manufacturers of materials)?
"It is difficult to answer as they are the two sides of the same coin. In the area of materials for interior and architecture we notice interesting proposals and experiments by small to medium sized enterprises, whereas large companies adopt more generic environmental policies, dictated by applicable laws mainly focusing on production processes and plants rather than on finished products. As per design, we are certainly witnessing an increase in architectural competitions that reward the use of sustainable materials and building systems."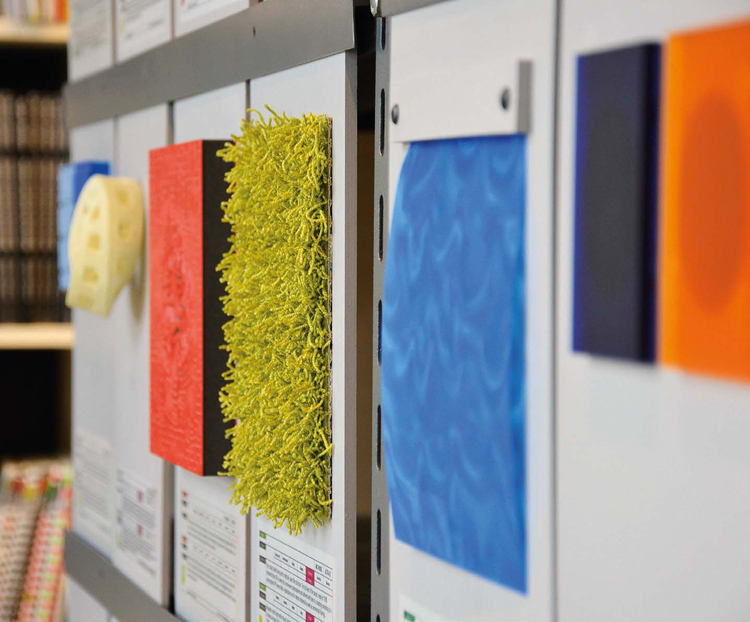 If you were to point out some areas where sustainable innovation is catching faster and / or is more widespread which would those be?
"On the one hand the sectors in which the life of the product is shorter: packaging, food containers and other disposables in general, as the use of environmentally friendly material has a positive effect on disposal phases. On the other, to the opposite, those areas where the product is of longer duration, such as architecture and construction, because the output has an impact that will last over a very long period of time thus requiring a design approach aiming at future."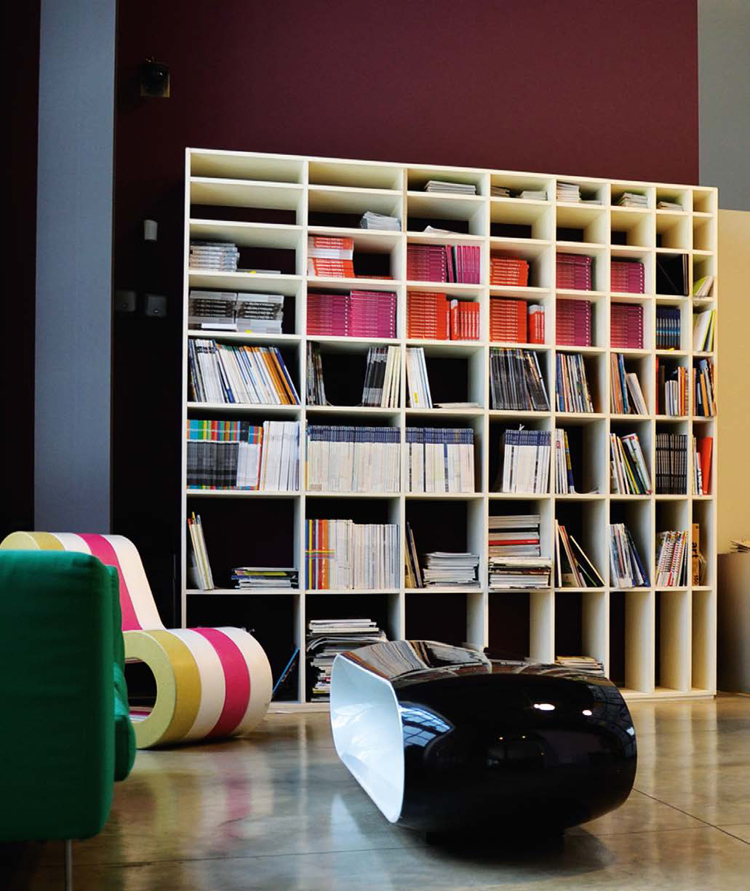 Material ConneXion conducts, since 1997 at an international level and in Italy since 2002, an activity of census and information gathering on innovation in the field of materials.
What are the main changes you have observed in this period? What do you expect for the future?
"When Material ConneXion was established, material innovation was characterized mainly by performance, with a typical American approach. From the early twenty-first century on, we have witnessed a shift towards aesthetic-sensory contents of the material. This trend has also influenced the choice of Milan, creative centre of fashion and design, as the first European outpost of Material ConneXion. Today sustainability certainly dominates as an essential value.
The future will be increasingly focusing on processes, treatments and functionalization of materials rather than on new materials outright, thanks to the impetus provided by nanotechnology."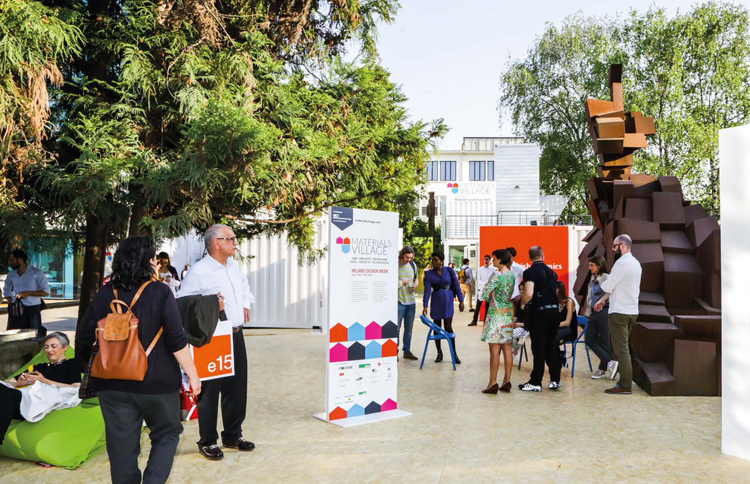 Materials Village – Milan 2016, tinyurl.com/zf3lhx3
Info