Renewable and cheap raw materials galore, world-leading agricultural and forestry sectors, strong support for innovation, large companies with rich portfolios, specialised start-ups, a highly advantageous regulatory system and a Green Public Procurement that serves as an example for countries worldwide. This is what makes the United States of America a leading force in the bioeconomy, despite Donald Trump's presidency. While the current White House tenant is perhaps the most notorious climate change denier and strong fossil fuel supporter – in his programme he has claimed: "We will launch an energy revolution that will bring new and vast wealth to our country, we shall release $50 trillion of untapped shale, oil and natural gas reserves, as well as hundred-year-old clean carbon reserves." It is equally true that his staunchest constituency is made up of those Midwest farmers that benefit from policies promoting biomass-derived renewable energy. And it is also true that for many States of the Union the path towards a sustainable future has now reached a point of no return.
The American Strategy
The political scenario is certainly different from April 2012 when Barack Obama's administration launched the National Bioeconomy Blueprint. "The world is transiting towards an economy of innovation and nobody innovates better than America," stated Obama on 6th December 2011. This is the beginning of the abstract of the document illustrating the strategy to develop the new biobased economy across-the-pond: "The economic activity which is driven by research and innovation in biological science, the bioeconomy, is a fast-growing wide segment of the world economy that provides considerable public benefits. The bioeconomy has emerged as an Obama administration priority thanks to its huge potential for growth and a host of other social benefits it can provide. It can allow Americans to live longer and healthier lives, reduce our reliance on oil, tackle major environmental challenges and transform production processes and increase productivity and the agricultural sector's scope while creating new jobs and developing industry."
Biotechnologies underpin Washington's strategy. The US is a leader in this field with applications relevant both in the agricultural sector ($76 billion in revenue from genetically-modified products in 2010, reports the National Bioeconomy Blueprint), in the industrial sector ($100 billion), and in the pharmaceutical one (whose inclusion in the definition of bioeconomy is a uniquely American feature).
The Obama blueprint sets five strategic goals for the US: 1. Support investments in research and development that will underpin the US bioeconomy; 2. Facilitate transfer of bio-inventions from research laboratories to the market, including more attention to translational and regulatory sciences; 3. Develop and reform rules and regulations in order to reduce barriers, increase speed and predictability of regulatory processes, reduce costs while protecting human and environmental health; 4. Update training programmes and adjust academic institution's incentives for students training for the needs of the national workforce; 5. Identify and back up opportunities for the development of public-private partnerships and pre-competitive collaborations where competitors share resources, know-how and skills to learn from achievements and failures.
The BioPreferred Programme
The US bioeconomy's main support tool is the BioPreferred programme. Managed by the US Department of Agriculture (USDA), one of the programme's goals (introduced by the 2002 Farm Bill and confirmed and extended in the 2014 Farm Bill) is to increase the purchase of biobased products, providing new markets for agricultural crops, spurring economic growth and creating new jobs. Born in the Pre-Trump era, to date the programme claims a role in "reducing the US reliance on oil, in increasing the use of renewable agricultural resources and in contributing to the reduction of negative impacts on the environment and health."
BioPreferred consists of two parts: the first provides mandatory purchasing requirements for federal agencies and their contractors; the second is a voluntary labelling initiative for biobased products. Indeed, it is the leading supporting initiative for the demand of bioproducts through a worldwide Green Public Procurement system that allowed the United States – according to an analysis conducted by Duke University and the State University of North Carolina in 2016 – to enhance the value of its economy by $393 billion in 2014, with 4.2 million new jobs (direct and indirect). No financial support is given to participants.
Federal law, federal rules on purchases and presidential executive orders show that all federal agencies purchase biobased products in categories identified by the Department of Agriculture. To date, the USDA has identified 109 biobased categories (for instance detergents, carpets, lubricants, paints). Each mandatory purchasing category specifies the minimum biobased content for products that are part of it. The BioPreferred programme provides purchasing tools, a bioproduct catalogue and resources for required training. The label of the USDA-certified biobased product (third parties conduct analyses) is designed to provide useful information to buyers on the content of a product's biobased renewable sources.
Agricultural and Forestry Sectors
The fact that the Department of Agriculture is the protagonist of the most important system supporting the bioeconomy is no surprise if we take into consideration the relevance of the US agricultural and forestry sectors. According to the USDA Economic Research Service, the agribusiness and related industries contributed $1.053 trillion to the US GDP in 2017, 5.4% of the total. Production in American farms contributed $132.8 billion to this amount, about 1% of GDP. The agricultural sector's overall contribution to GDP – highlights the USDA – is higher than this because of agriculture-linked sectors – silviculture, fishing and related activities; food, beverages and tobacco products; fabrics, clothes and leather goods; food and beverage stores; catering services and dining locations – depend on agricultural production factors in order to provide the economy with added value.
In 2017, 21.6 million full-time and part-time jobs were connected to the food sector and agribusiness, 11% of total jobs in the United States. Direct employment in companies accounted for about 2.6 million of such jobs, i.e. 1.3% of work in the US. Employment in agricultural and food industries represented 19 million more jobs, with dining and food consumption locations generating most jobs – 12.5 million – and food and beverage stores created 3.2 million jobs. The remaining agriculture-related industries reached 3.3 million additional jobs.
Data on the USA's forested surface are also noteworthy. Over 750 million acres, 8% of the entire global forested area (the biggest USA forests – Tongass and Chugach – are located in Alaska). 11% of this surface is protected.
Innovative Businesses
Support for innovation, biotechnologies and the connection between agriculture and industry have enabled the USA to develop several businesses that are now global leaders in the bioeconomy field. LanzaTech, Anellotech, Renmatix, Genomatica, Sylvatex, NatureWorks are characterised by a strong technological background in their respective fields and are changing the rules of the game to increase the use of renewable biological sources.
LanzaTech was not created in the USA, but in Chicago (Illinois) it found the most favourable conditions to develop its business, that is promoting the approach to a carbon smart future. Led by CEO Jennifer Holmgren, LanzaTech recycles carbon from industrial exhaust gases and generates syngas from any biomass source (solid urban waste, organic and agricultural waste) to develop aviation biofuels and biochemicals. In October 2018, a flight operated by Virgin Atlantic, LanzaTech's partner, from Orlando (Florida) to London Gatwick ran on a mix containing biofuel produced by LanzaTech.
New-York State based Anellotech patented Bio-TCat, a process to develop drop-in (identical to their petro-derived peers), and 100% bio-Btx (benzene, toluene and xylene) based aromatic chemicals. To date, the company, led by David Sudolsky and founded in 2008, has raised $80 million in cash and contributions in kind. Anellotech's aromatic chemicals are currently produced using raw materials derived from loblolly pine which is widespread in Southern USA near Allenotech's T-Cat8 pilot plant in Silsbee (Texas). Anellotech has already started planning, designing and engineering an industrial plant on a larger scale.
Anellotech's research team is developing the Bio-TCat process through a long-term partnership with leading companies in the fields of processing, catalysis, engineering planning and licencing. They include Johnson Matthey, a global company specialised in chemicals that it co-develops providing catalysts; IFP EnergiesNouvelles (Ifpen), France's national research body; Axens, an international provider of advanced technologies.
Suntory, one of the most important consumer beverage producers has signed a partnership with Anellotech to promote the development and marketing of bio-aromatics at competitive prices, including bio-paraxylene, a key component in the production of 100% bio Pet bottles. In July 2016, Toyota Tsusho Corporation, Toyota Group's main trading company involved in developing diversified activities, announced its investment in Anellotech.
In September of the same year, Bill Gates made another important investment ($14 million) in Renmatrix, a Pennsylvania-based company producing cellulosic sugars for the renewable fuel and chemical markets. Thus Gates joined oil giant Total (already a shareholder of Renmatrix) in investing in the company led by Mike Hamilton and that has developed a water-based process (Plantrose) for the low cost conversion of a wide range of non-food biomass into cellulosic sugars.
In the field of industrial biotechnology there is only one true leader, Genomatica, a Californian company created in 1998 that in just a few years has managed to become a benchmark company in the field of chemical industry innovation. Christophe Schilling's company currently boasts several partnerships with giants such as Braskem, Versalis, Covestro, Novamont and Aquafil. The latter has even signed multi-annual agreements for the production of a vegetable-derived caprolactam, an ingredient used in nylon production. The aim of the collaboration between the Trentino and San Diego based companies is to develop a profitable bioprocess (Genomatica's Geno CPL Process) for the production of caprolactam using vegetable-derived renewable ingredients, replacing oil-based products traditionally used by the nylon industry.
Sylvatex, another Californian company in the spotlight, uses low-value vegetable inputs to produce high-value alternatives to petrochemical products. The platform developed by the company led by Virginia Klausmeier – MicroX – makes it possible to replace oil-based emulsions with a technologically superior, low cost and non-toxic system. Nanoparticles made of vegetable materials and engineered systems manipulate chemicals, manufacture materials and structures, produce energy and improve the environment by offering safer solutions.
NatureWorks is another American company based in Minnesota and a leader in the bioplastics market, a joint venture between agro-commodity giant Cargill and PTT Chemical, a Thai chemical group. This is also the case of Butamax (Delaware), a joint venture between chemical colossus Dupont and British Petroleum, developing isobutanol from renewable bio sources, which can be used to develop biofuels as well as an intermediate compound for a wide range of chemicals.
The Research System
American research underpins their ability to innovate. In the bioeconomy field, Iowa State University (again in the Midwest) represents an excellence hub with its Bioeconomy Institute founded in 2002 and focused on the study of biomass as a raw material for bioenergies and biofuels, biochemicals and biomaterials. Over the last five years, the Institute has received funds for $80 million from industry and federal agencies to carry out its research.
In 2000, to coordinate all biomass research activities, the American Government created the Biomass Research and Development Council, in order to make programmes within federal departments and agencies consistent and promote the use of biobased industrial products though the maximisation of benefits deriving from federal funds and assistance and consistency in federal strategic planning.
The Council is co-chaired by senior Department of Energy (DOE) and Department of Agriculture (USDA) officials and includes representatives from the Department of Transport (DOT), the Department of the Interior (DOI), the Department of Defence (DOD) and the Office of Science and Technology policies reporting to the Executive Office of the President.
BioPreferred, www.biopreferred.gov/BioPreferred
Renmatix, https://renmatix.com
Sylvatex, https://sylvatex.com
Top image: ©Flaticon
---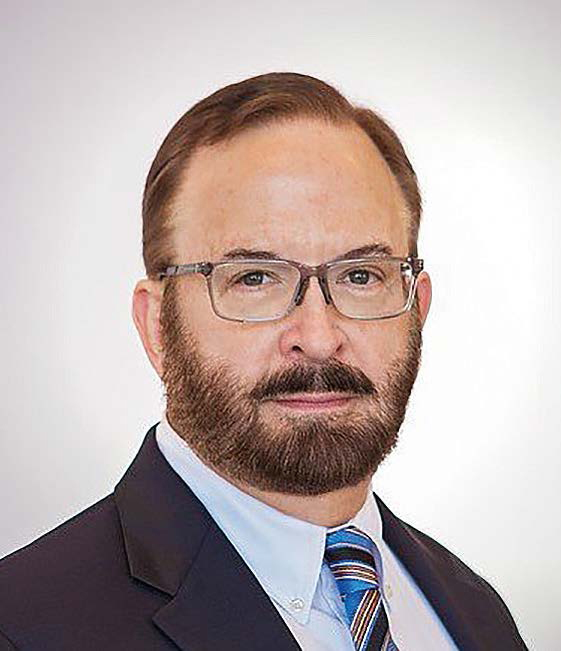 Interview with Brent Erickson, President of BioInsights Consulting
by M. B.
Bio-Based Economy Prospects in the Trump Era
Brent Erickson is President at BioInsights Consulting LLC. In 2000 he joined the Biotechnology Industry Organization (BIO) and served as Executive Vice President leading BIO's Industrial and Environmental Section until April 2019. In this role he has been one of the most influential U.S. bioeconomy stakeholders.
In this interview with Renewable Matter, Brent Erickson tells us about the strengths and weaknesses of the bioeconomy in the USA and talks about the prospects of a bio-based economy in the Trump era.
What are the strengths and weaknesses of the US bioeconomy?
"The U.S. biobased economy has grown and become more diverse over the years. In the past it was more about ethanol but now we are seeing a surge in renewable chemical platforms being commercialised. In addition, there is a great deal of activity around food ingredients and plant based proteins as evidenced by the recent Beyond Meat IPO. We are also seeing continued progress in aviation biofuels.
The weakness is that the petroleum industry continues to try and frustrate expansion of ethanol biofuels, and cellulosic ethanol commercialisation continues to struggle."
Who are the major bioeconomy players in the US?
"The major biobased economy players continue to be the early adopters such as DuPont, DSM, Novozymes, Amyris, and POET, for example, but they do not dominate the scene quite as much as they used to. A growing number of new smaller and medium size players are active and growing rapidly. The biobased economy has evolved a great deal and new technology such as gene editing is creating new opportunities for start-ups. In addition, the feedstocks being converted have grown from just being corn or soy to being many other things such as natural gas and even waste streams."
What measures have been implemented in the US to support the development of the bioeconomy? Do you think there are any ones in particular that should be implemented in the short term?
"Several federal level policy initiatives were put into play by Congress and the various administrations. These are the Renewable Fuels Standard (RFS), the BioPreffered Program and the Green Fleet Initiative to name a few. These national programmes have helped spur innovation and commercialisation but few new policy programmes remain in the pipeline. The exception may be a new renewable chemical tax credit and further down the road a national low carbon fuel standard. However, some states are not waiting for the federal government and are now taking action to lure investment in their local biobased economies by passing state level tax credits for renewable chemicals. We will probably see some state level low carbon fuel legislation passed as well. Climate change legislation and regulations could be a big driver for the biobased economy in the coming years."
Do you think the BioPreferred Program can be replicated in other countries and regions, such as the EU?
"The BioPreferred Program has been slow in becoming a robust programme but we are seeing continual progress in its implementation. Procurement behaviours by government agencies and contractors are slow to change and continual education is needed. I believe the programme could be replicated in the European Union and some of the lessons learned by the U.S. programme administrators could help bring early success in Europe."
How is the Trump administration influencing US bioeconomy growth?
"The Trump administration has had a mixed effect on the biobased economy. Trump himself has been supportive of ethanol biofuels but his EPA administrators have done many things to undercut the RFS and grant oil refiners waivers from the programme in contravention of original Congressional intent. The USDA has continued to make some progress in fostering support for biobased products but the support seems lukewarm."
How is the bioeconomy perceived by American public opinion?
"The American public is becoming increasingly aware of the bioeconomy as they start to see the effects of climate change and large scale plastic pollution. In addition, more large companies such as United Airlines and Coca Cola are becoming vocal about their use of biofuels or other biobased products that help the environment. This leads to consumer awareness at the national, state and local levels and this is translating into greater demand for biobased and biodegradable products."
---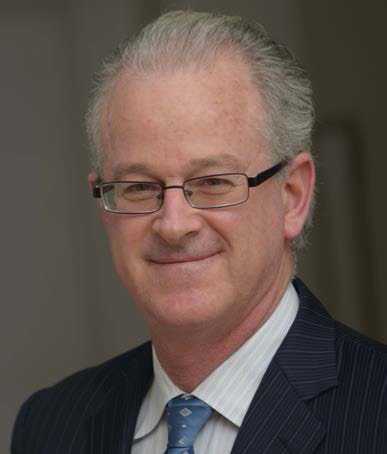 Interview with David Sudolsky, President and CEO at Anellotech
by M. B.
Becoming a Bio-Economy Leader
David Sudolsky is the President and CEO of Anellotech, one of the most dynamic and fast-growing companies in the US bioeconomy. In this interview with Renewable Matter he talks about his company and the US bioeconomy.
What kind of business is Anellotech involved in?
"Anellotech is a sustainable technology company, focused on commercialising the innovative production of cost-competitive renewable chemicals and fuels from non-food biomass and potentially plastic waste.
Our patented Bio-TCat™ technology is an efficient thermal catalytic process for converting biomass into BTX aromatics (a mixture of benzene, toluene and xylene), that are chemically speaking identical to their petroleum-based counterparts.
Bio-TCat™ has been extensively tested with pulpwood feedstocks at our TCat-8® pilot plant in Silsbee, Texas, which was jointly designed with our partner IFPEN. Bio-TCat™ can also use other non-food, renewable feedstocks or even plastic waste, further enabling the circular economy.
AnelloMate™ is the brand name given to the family of liquid products made through the Bio-TCat™ process, which includes 'AnelloMate BTX,' a naphtha containing over 90% bio-BTX and 'AnelloMate Distillate,' a middle and heavy distillate range hydrocarbon mixture.
Bio-based BTX can be used in a range of chemical applications and can also be used to make commodity plastics such as polyester (polyethylene terephthalate or PET), polystyrenes, polycarbonates, nylons and polyurethanes that are used to manufacture consumer goods such as beverage bottles, food packaging, clothing, footwear, carpeting, automotive and electronic components."
Are plastics produced in this way better for the environment?
"A recent LCA study conducted by Jacobs Engineering found that CO2 emissions for producing paraxylene and benzene from pulpwood using Anellotech's process are estimated to be 70-80% lower than emissions for identical petro-based chemicals made from crude oils. If Bio-TCatTM products are used to make renewable gasoline and distillate fuel blendstocks, the reduction potential exceeds 90% as fuels are burned to make energy.
Anellotech's Bio-TCat™ technology will help aromatic chemical producers, refiners and brand owners meet their sustainability goals, due to its low carbon footprint and its non-food biomass feedstock. Our world-class R&D team is accelerating cost-competitive technology development and our partners include Suntory, Toyota Tsusho, IFPEN, Axens and Johnson Matthey."
What are your next steps?
"Our main goal is to advance towards commercial-scale plant designs. Our pilot plant has been generating scale data to optimise the Bio-TCat™ process with tonnage-scale production and recently we have had some very positive results which validate Bio-TCat™'s economic potential – giving us confidence that initial scales of production are viable.
The Bio-TCat™ technology viability has been proven as we achieved commercially-targeted yields in our TCat-8® pilot unit during six months of continuous process operations, surpassing 5,000 hours of on-stream operations. Engineering work together with partner Axens began in June 2019 and once funding is secured the next phase of construction will begin in the second half of 2020.
We expect that the first plant will be capable of processing 500 bone dry tons/day of loblolly pine wood into 40,000 tons/year (860 barrels per stream day or BPSD) of products including benzene, toluene, xylenes and C9+ aromatics to use as fuels or for making bio-based plastics for packaging and consumer products. 30,000 tonnes of carbon monoxide (CO) and other by-product gases will also be produced, for use in generating renewable electricity or for chemical feedstock.
Finally, we are also working on commercial plant engineering activities with our partner Axens and we are engaging with potential partners for investments and locations for the first commercial plant."
What are the strengths and weaknesses of the US bioeconomy? What measures have been implemented in the US to support the development of the bioeconomy and what do you think should be implemented in the short term?
"As a biotechnology and innovation-focused nation, the United States has become a bioeconomy leader. The 2012 National Bioeconomy Blueprint helps promote the construction of biorefineries and biofuel production and US chemical companies are increasingly using bio-based production processes.
The USDA's BioPreferred Product scheme for labelling bio-based products was set up back in 2002 as Congress was focused on new markets. Its reauthorisation in the 2014 Farm Bill helped strengthen its reach – it now counts 109 product categories.
However, the United States could go even further with more ambitious policies. The Department of Energy says the US could potentially produce 1 billion dry tonnes of biomass annually by 2030 and that this much biomass would be enough to generate up to 50 billion gallons of biofuels, produce 50 billion pounds of bio-based chemicals and bioproducts, and generate enough electricity to power 7 million households.
Congress created the renewable fuel standard (RFS) programme to reduce greenhouse gas emissions and expand the nation's renewable fuels sector while reducing reliance on imported oil. This programme should be applied to renewable chemicals as well as biofuels, since both offer a significant reduction in greenhouse gas emissions."
From your point of view, who are the major bioeconomy players in the US?
"Among many companies we have recently heard impressive presentations at bio-based conferences from DuPont, LanzaTech, Genomatica and Ginkgo Bioworks. These companies have managed to commercialise technologies or raise significant funding."
How is the bioeconomy perceived by American public opinion?
"While not yet at the levels seen in Europe, American interest in the bioeconomy is increasing every day, particularly among millennials."