Name: The Renewal Workshop
Sector: Refurbishment and sale of clothing items
Plus: Sale of renewed clothing obtained from items deemed unsaleable
Characteristics: The Renewal Workshop repairs and sells refurbished clothing that would otherwise be sent to landfills by collaborating with certain brands and through a process that involves 6 steps in order to become Renewed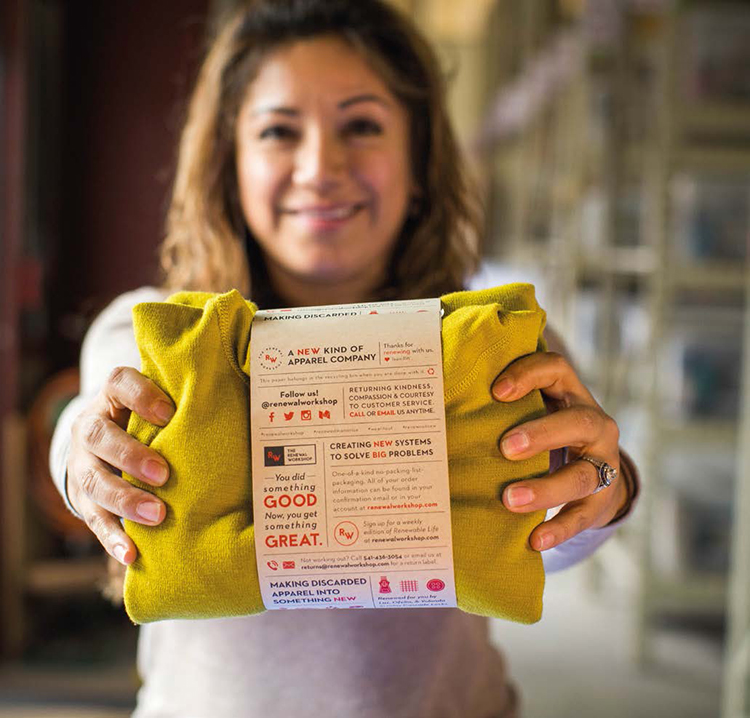 Extending the life of unsold, returned or damaged clothing which is usually sent to landfills or incinerators is the challenge undertaken by Jeff Denby and Nicole Bassett – founders of The Renewal Workshop.
The Renewal Workshop was created with the objective of recovering as much as possible from the creative, physical, natural and financial resources lost with unsold items. Partnerships with American clothing brands, especially outdoor clothing, mean that this Oregon based company recovers unsold clothing, giving it a second life and putting it back on the market at 30-50% of its initial sale price.
The clothes or materials are overcycled or recycled by The Renewal Workshop that, during this process, also performs a lifecycle assessment of the initial piece of clothing in order to gather data on its environmental impact and share it with manufacturers so that the product's design may be improved.
Unsold items are reinserted into the market after going through the Renewal System, a process that regenerates clothes following six steps: cleaning the item with an advanced technology that does not use water; inspection and repair; certification; co-labelling (in this phase a second Renewed Apparel label is applied next to the original label); an evaluation that assigns an Impact Score to each item, which quantifies the positive impact derived from buying a refurbished piece of clothing in relation to waste production and jobs created; and finally, delivering it to its new owner. Renewed clothes are sold online on the company's website, in selected stores or directly from the initial manufacturing company. The North Face has created a specific site for these refurbished items of clothing ( The North Face Renewed: www.thenorthfacerenewed.com).