---
A huge wholly-Italian open air biorefinery, where wheat, rice, corn, sorghum, tomatoes are grown (and refined) and cows, pigs, calves and sheep are bred. And where the residues of agricultural processes are a very precious resource in terms of energy and material recovery. This is the Po Valley, cradle of the most advanced technologies in the sectors of zootechnics and agribusiness. However, it is also a big mix of environmental questions still to be resolved.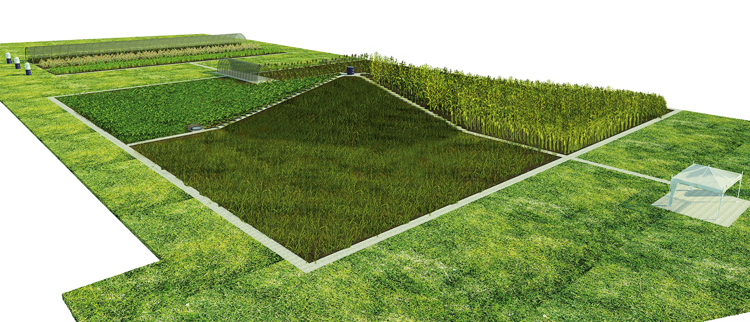 Rendering of the demo site of technologies and solutions for the future of agriculture set up at Parco Tecnologico Padano during Expo 2015, with a total surface area of 12,000 sqm
For all these reasons, in 2000 the local authorities of the area around Lodi, with support from the Lombardy Region, promoted the construction of the Technological Park of the Po Valley (PTP), a centre of excellence for agricultural biotechnologies, completely autonomous at a strategic, operational and financial level, that could compete with big international technological parks. "In Lodi, an university and research pole was created, dedicated mainly to agribusiness and zootechnics. Today it is the first Italian scientific park in the bioeconomy sector," explains Gianluca Carenzo, director general of the park. "PTP is furnished with an internal centre for research, which has concentrated its activities in three areas: bioeconomy, food security, and health" adds Paola Mariani, responsible for all the bioeconomy research. "Today we have 70 researchers, 20% of whom are from outside Italy. The alliance between academia, institutions and private partners has proved very fruitful" says Gianluca Carenzo. "I believe the main difference with other technological parks is our willingness to work closely with companies and to create innovative businesses within our hub. We are not merely an office dedicated to technological transfer: we want to be proactive in relation to markets' evolution. Today, for example, we are meeting the needs of the regional, Italian and European territories to optimize raw materials and exploit residues in the best way. This is an aspect that is also felt deeply by private companies."
In order to carry out its activities PTP operates in the markets of research and services. Most of the funding comes from the financing of research projects, mainly European funds but also local and private. That is why a need to create a grant office in the Park emerged. "For us Europe is a crucial element: both for the amount of potential funding and for the possibilities of collaboration" says Paola Mariani.
The Park collaborations:
PTP is a partner of:
ASSOBIOTEC – National Association for the Development of Biotechnologies;
APSTI – Association of Scientific and Technological Italian Parks;
IASP – International Association of Science Parks.
PTP also hosts CIB (Italian consortium for biogas and gasification), which brings together companies that produce biogas and syngas from renewable sources (mainly agricultural biomass), as well as the companies or industrial businesses that produce plants and technologies. In total, CIB has 635 members and 390 MW installed capacity.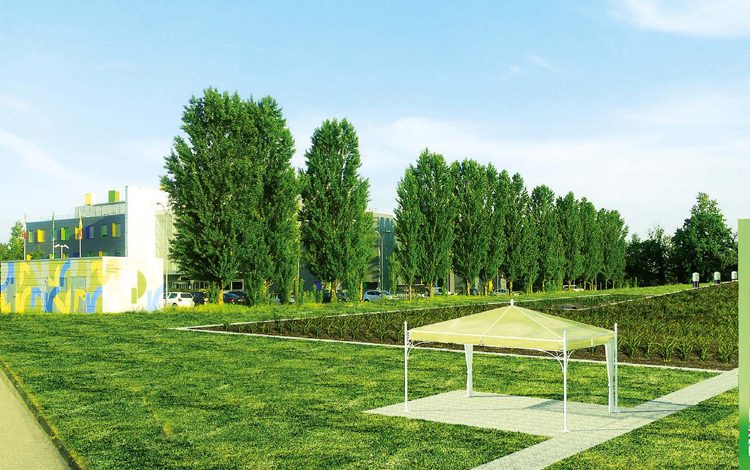 The Hub
In 2007, the Park decided to create its own internal hub "Alimenta", which is directed at four types of users: big and medium-sized companies; start-ups; potential businesses; investors. Since 2007, the hub has contributed to the founding of 30 small and medium-sized companies and to over 100 new highly qualified jobs, thanks to the raising of around 21 million euros in public and private financing. "We offer expertise at a managerial level and technological know-how that come from our research centre and from the partners' network, as well as from the Park's guests and the hub mentors" explains Gianluca Carenzo. "'Alimenta' follows a precise process of technological acceleration. For a business project it is fundamental to work on the sustainability of the business ideas, both from the technological and the economic point of view; based on these assumptions we develop a business plan and we focus our efforts on fund-raising. For the small and medium companies we offer technological support to develop new technologies and/or new products; at a managerial level, we work towards developing management control systems, budgeting and control of costs and profits to optimize the implementation of the new technology and/or the new product. Thanks to the strength of our international network, we can provide companies with high-level support."
A Success Story
One of the most successful stories among the Park's activities is BiCT, a totally private innovative company created in 2002. For many years, the company had been developing trading activities in the food sector, before moving into the Park in 2009, when it was granted its first European funds. At that point, the people in charge of the company decided that it was time to shift towards the development of competitive and sustainable industrial processes for the production of enzymes and other biomolecules of practical interest, obtaining very positive results even in times of crisis. In 2009 only three people were employed by the company; today there are 13 employees and its turnover reaches 700,000 euros. "Our success depends on the fusion of people with different backgrounds" explains Roberto Verga, BiCT's Chief Executive Officer. "Everybody has contributed with their own experience and we have managed to create a biodiversity of skills and know-how. Another important factor was our choice not to base our business on a single idea, but rather to start from the market and the clients' needs to find solutions and alternative and innovative products. Finally, what really pushes the company forward is its desire to grow, be result-driven and in line with other actors; especially in times of crisis it is necessary to change, be flexible and invest. Being static can often be lethal."
"The benefits of working in the Park have to do with being part of an organized structure that offers laboratories with shared facilities, and with having the possibility of multiple collaborations. The Park's grant office is very efficient," explains Silvia Rapacioli, BiCT's Chief Operative Officer. "We are also going to create a joint venture with the Park, as we share complementary activities and interests. We are an industrial actor more oriented towards the development of the research results, while the Park has a great expertise in research with important investments in advanced laboratories. One of them is the genomics platform which presents a high degree of automation and huge potentialities for multi-purpose applications. Together we could create a type of business which is already a reality abroad, a successful one with a highly business and service oriented frame of mind."
Ready for the Expo
PTP is involved in several initiatives in the framework of "Outside Expo", a series of technological initiatives and events for professionals in the field of bioeconomy. Among them, there is the construction of a demonstrative site for technologies and solutions for future agriculture. In a 12,000 square-meters field, cereal, vegetables and fruit allotments have been organized, to guide the visitor through some of the main agronomic, environmental and energy issues that agriculture is facing in its effort to increase quantities, quality and sustainability of production.
"The idea came out of the collaboration with the Israeli company Netafin," says Gianluca Carenzo "on occasion of Expo 2015, together we decided to build an artificial embankment – 4 meters high and 40 meters wide – to show how systems of drip irrigation work. They are normally used for marginal terrains with scarce resources in terms of water and agricultural inputs. Here, we will grow some of the main sources of proteins from the summer cycle which are at the base of the planet's food security: corn, sorghum, soy and rice sown in dry soil."
The instructive tour will then move on to allotments of industry tomatoes, an apple orchard, an allotment of lupins to explain the action of the rhizobia, a greenhouse with soilless strawberries and tomatoes, a portable biodigester that uses livestock waste or food residues to produce biogas as cooking fuel and organic fertilizer, reducing the demand for wood and coal in emergent countries.
The site will be open for tours during the whole semester, with a cycle of 13 thematic working days, where, together with private partners, governments' representatives, businesses, agricultural associations and the research world will be invited.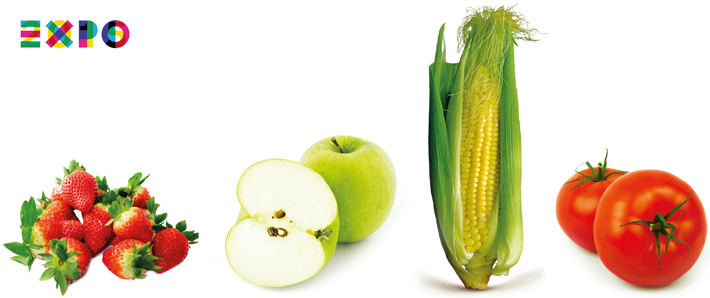 Bioeconomy Activities
One of the Park's coordinated projects and one of the most advanced in the bioeconomy sector is "Biorefill". This project is financed by the Lombardy Region and Cariplo Foundation, and transforms the residues of raw materials coming from the integrated activities of each partner into bioproducts. Four universities take part in the project (Università degli Studi di Milano, Università degli Studi di Milano-Bicocca, Politecnico di Milano e Università degli Studi-Insubria) together with companies in the field of biomaterials, enzyme and bioprocesses development. "The companies involved are both big and small," explains Silvia Rapacioli. "For example, Resindion is part of a big multinational like Mitsubishi Chemical, while Actygea and us from BiCT are small entities. The activities of these three companies are interconnected: Actygea deals with the fermentation process to create enzymes that can biodegrade biomass and facilitate the digesters' digestion or improving what comes out of the digesters. BiCT works on these enzymes' applications while Resindion produces resins (also starting from renewable raw materials), used both for purification processes and as support for enzyme immobilization. In BiCT we immobilize the enzymes using solid supports, such as those produced by Resindion, allowing us to use them over several operational cycles. In the bioeconomy of a process this represents an advantage, as the possibility of reusing the enzymes allows the process itself to be economically viable."
A second example in the field of bioeconomy is the "Dance" project, financed by Cariplo Foundation. "Dance" works on the creation of a biorefinery that uses residues of agricultural industry (i.e. cheese factories) to grow microalgae from which to extract high value added molecules. In another project the Park, in collaboration with Cirad, uses its own know-how in genetics to select a multi-purpose sorghum. "We are very interested in the development of multi-purpose cultivations and we think that scientific research should contribute to avoid competition between biofuels and food production" explains Paola Mariani.

Info