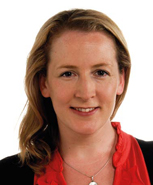 Rarely has Europe's biobased policy community been infused with such a potent cocktail of speculation, expectation, anticipation and hope, mixed with a liberal dash of uncertainty.
The unveiling on September 10th of President Jean Claude Juncker's top priorities and proposed new structure, that with which he intends to "shake things up" , has triggered the desired effect: it has caused much distraction. Moreover, it took the spotlightoff the proposed new group of Commissioners – initially at least.
With euroscepticism and disillusionment at an all-time high, the College of the Commission – which brings together 7 returning Commissioners, 5 former Prime-Ministers and several Deputy Prime-Ministers – is broadly thought to offer a strong line-up. One that is capable of tackling the challenges facing the new mandate. But, how such a team of political heavyweights will work together within the President's new proposed structure remains to be seen.
The rationale behind the restructuring, praised by many as being both bold and clever, is the need to focus on economic growth and job creation. The new structure features seven Vice Presidents, many of whom stem from smaller EU member states and stand at the centre-right of the political spectrum. They will be in charge of the newly created project teams of Commissioners, pooling the necessary portfolios to tackle top line priorities. Each project team will focus on a specific end goal, including boosting growth in jobs and investment, and developing a resilient energy Union with a forward-looking climate change policy.
As it stands, this new approach, aimed at slicing through well-established policy silos, could hold promise for cross cutting policy issues such as the development of a competitive and sustainable bioeconomy. Biobased industries continue to seek a more holistic, coherent, supportive and predictable approach to foster the transition towards the bioeconomy. Indeed, the envisaged structure may well facilitate this course. The benefits of EU biobased industries should also resonate well among thought leaders within the new Commission for their potential to help tackle climate change while reducing dependence on fossil-carbon imports, and creating jobs, growth, and innovation whilst stimulating investments in Europe.
In this new context, the role played by Finnish Vice President, Jyrki Katainen, will be of key relevance for biobased industries, since he will steer the Project Team on Jobs, Growth, Investment and Competitiveness. In particular, within three months, the Vice President will coordinate and present an ambitious package that, in President Juncker's words, "should enable the mobilization of up to €300 billion in additional public and private investment in the EU economy over the next three years". Mr. Katainen will be responsible for overseeing the design and implementation of the novel package which should prioritise support for the development of a smart, sustainable bioeconomy, enabled by biobased industries, in order to deliver on President Junckers overall objectives.
Biobased industries are united in their fervent wish that the new Commission should tackle the need for deployment of the demand-side commercial stimulation measures, finalised by the Lead Market Initiative group on biobased products and left largely in a limbo since their publication in 2011. Elżbieta BieÅ"kowska, Polish Commissioner for Internal Market, Industry, Entrepreneurship and SMEs, could play a crucial role in ensuring implementation of these recommendations, delivering the support promised for biobased products and industrial biotechnology through the Commission's new industrial policy.
Phil Hogan – the incoming Irish Agriculture and Rural Development Commissioner – steps in after the conclusion of the lengthy and difficult Common Agricultural Policy negotiations to play a key role in the Transatlantic Trade and Investment Partnership trade discussions (TTIP) as well as towards contributing to the jobs, growth and investment package. President Junker has requested him to ensure that spending on rural development provides new employment opportunities and increased competitiveness while contributing towards energy efficiency and emission reductions. Biobased industries and other sectors within the bioeconomy see a clear role for themselves, provided that appropriate rural development and regional funding programmes are put in place to help establish and support new value chains and partnerships. Ensuring a sustainable supply of competitively priced feedstock of consistent quality and quantity is an essential for biobased industries to flourish and for Europe to make the transition to a lower carbon economy, using renewables as its basic feedstock rather than fossil carbon sources. Championing agricultural productivity and sustainability is key, as is the development of measures to support collection, storage and transportation of renewable raw materials, especially agricultural residues.
Accessing combined funding for innovative, high value added, high financial risk, emerging clean tech industries, such as those represented by the biobased sector, is a major hurdle for the industry. Facilitating such access will be key to attracting future private investment and to overcoming the dependence on the fossil-based "business as usual" approach. As yet, however, industry remains baffled by the complexities, inconsistencies and overwhelming administrative labyrinth of combining regional, national, Horizon 2020 and Eib funding, amongst other budget lines. Simplifying and harmonising these funding rules and aligning basic funding principles will be fundamental to boosting green jobs, growth, markets and biobased industry confidence in Europe.
In this respect, President Juncker mandated Carlos Moedas, the Portuguese Commissioner for Research, Science and Innovation, to play an influential role by contributing to the Project Team run by Vice President Katainen. His background in investment, banking and engineering should serve him well to help drive the initiative and attract investment while easing access to funding. This will involve working closely with the Romanian Commissioner for Regional Development, Corina CreÅ£u. A considerable opportunity lies in the use of combined funding to leverage the results of the EU's € 20 billion worth Investment Innovation Package, including the € 3.7 billion Public Private Partnerships (PPPs) for biobased industries, which Mr Moedas will undoubtedly consider.
Surprisingly, the mandate given to Danish Competition Commissioner, Margrethe Vestager "to mobilise competition policy tools and market expertise, so that they contribute, as appropriate, to the jobs and growth agenda, including in the area of industrial policy" indicates that Mr Juncker expects this powerful Directorate to take a strong economic approach. Biobased industries hope that this will incorporate further State Aid Modifications in order to free up funding for high financial risk innovative investments, including flagship and first commercial biorefinery plants. This would help pave the way towards successful commercialisation of biobased products. Furthermore, it would contribute to reversing the migration of industrial biotech leaders and know-how overseas towards more attractive business environments.
Biobased industries will closely follow a second key Commission Project Team: that which focuses on delivering a "resilient energy union with a forward looking climate change policy". This group's mandate includes the pooling of resources, the combining of infrastructures and the diversification of energy sources to reduce the high energy dependency of several Member States. Clearly, the Commissioner in charge of this portfolio will be working closely with Spanish Commissioner Cañete for Climate Action and Energy Policy, and with the Commissioner for Transport and Space to ensure that the EU plays a leading role in promoting low carbon technologies within international climate negotiations. Advanced biofuels can and will play a key role here in delivering solutions for land and air transportation. In this respect, biobased industries are keen supporters of a more predictable, longterm, science based approach to policy making in this field. In addition, the adoption of specific and binding targets for advanced biofuels, either as part of the Renewable Energy Directive or based on the US Renewable Fuel Standard, would help deliver environmental and socioeconomic benefits.
However, concerns over the Union's capacity to secure energy supplies may cause some policy makers to underestimate or, worse, to lose sight of the benefits offered by biobased industries. As the shockwaves of the ongoing geopolitical crises (in Ukraine and the Middle East) continue to cause concern, serious and viable biobased opportunities may simply be overlooked. Indeed, recently one senior European official spoke of the imminent possibility of several member states needing to choose between energy supplies for domestic heating or for the powering industry, with the latter losing out if energy supplies were to be disrupted during the winter months.
The Maltese Commissioner, Karmenu Vella, in charge of the Portfolio for Environment, Maritime Affairs and Fisheries has an apparently more distanced link to the jobs and growth agenda. He is tasked with assessing the state of play of the circular economy package "in light of the first reactions of the European Parliament and Council to see whether and how it is consistent with our jobs and growth agenda". In other words, even for the new Commission, it remains unclear how environmental policy developments may become drivers for the creation of sustainable jobs and economic growth.
All in all, the new Commission faces significant challenges both in terms of redefining itself, winning back the hearts and minds of European citizens and putting in place essential contingency plans to tackle the grand challenges facing Europe, so that its role in maintaining and creating prosperity be fully realised.
President Juncker has set the scene for change through a bold move to transform the way in which his Commissioners will work together across policy sectors. Bold political moves are exactly what is needed to get the EU back on track and to deliver solutions to tackle the combined threats of climate change and energy and food security, while ensuring economic recovery. Industrial biotech and biobased industries will play a critical role on the journey towards delivering these objectives. Along the way, the support of all relevant policy sectors is needed.
It will require a departure from the comfortable and well established status quo, but perhaps this Commission will rise to the challenge.