"By 2030, we will need 50% more food, 45% more energy and 30% more water. The solution is the bioeconomy." Reading the opening lines of the portal devoted to the bioeconomy (yes, a whole portal managed by the Ministry of Environment), we understand how the new bioeconomy based on biological resources is at the heart of Finland's (sustainable) growth strategy. But it does not stop here obviously, because the Scandinavian country is a real pioneer in this field. But then again, it could not be any different since industries based on forests are historically those that have contributed the most to Finland's wealth. Both at regional and national level.
Forests cover 80% of the national territory and about 50,000 people work in the forestry sector in Finland alone, with a total turnover of €50 billion, 14% of the national GDP. Every year, Helsinki allocates €140 million to support R&D projects in this field and there are several legislative measures to promote innovation, mainly in the second-generation biofuels field (those not competing with food).
Finland is unrivalled in the bioenergy sector. Renewable energy currently represents about 35% of the final consumption of energy. The aim is to reach 38% by 2020. 80% of this renewable energy is produced with wood. If the energy produced by forest processes is also taken into account, besides its direct use as raw material, at the moment in Finland wood is the main energy source, overtaking oil, coal and natural gas as well.
In the chemical sector, about one third of businesses currently uses biological raw materials, spurred by a collaboration system and by cutting-edge biotechnology where VTT Technical Research Centre of Finland plays a crucial role with its 2,192 employees, 1,200 patents and patent applications and 296 notifications of invention by the end of 2015. Thanks to new technologies and expertise, forest biomass is currently used not only in the chemical, plastic and cosmetic sectors, but also in the textile, medical and food fields, both for new functional food and in bio-based packaging (functional food is food that besides its adequate nutritional effects is proven to have beneficial influences on one or more bodily functions so much so to be crucial for being healthy or reduce the risk of illnesses, author's note). In 2015, Finnish Valio was the first dairy company in the world to sell its milk in entirely biobased cartons, thanks to its partnership with Swedish Tetra Pak.
The Finnish Strategy
The road towards the bioeconomy is paved by a strategy, introduced by the Finnish government in May 2014, based on a simple and clear vision: in the future, Finland's wealth and competitiveness will be based on sustainable bioeconomy solutions. By 2025, the Finnish government aims to bring its bioeconomy production to €100 billion creating 100,000 new jobs.
A very ambitious goal, if we think that today the value of its output amounts to €60 billion, 16% of the entire Finnish economy (an extremely high percentage) with 300,000 employees.
"The Finnish strategy on the bioeconomy envisages," says Jukka Kantola, NC Partnering, a Finnish consultancy company specialised in the bioeconomy, "four instruments to reach its targets: 1. A competitive operational environment to increase growth; 2. Support to new businesses through investments on risk capital, interdepartmental trials and cooperation; 3. A strong expertise base thanks to the development of education, training and research; 4. The availability of sustainable biomass, thanks to a raw material market in working order."
All this in an environment strongly relying on dialogue and debate. The bioeconomy strategy is the result of an interdepartmental cooperation led by the Ministry of Employment and Economy in collaboration with the Prime Minister's Cabinet, the Ministry of Forestry and Agriculture, the Ministry of Culture and Education, the Ministry of Health and Social Affairs and the Ministry of Finance. In this dialogue, national stakeholders were also included: from research centres such as VTT to businesses that, as the very government points out, were consulted in five seminars, three regional forums and several sector enquiries.
Pulp and Paper Colossuses Lead the Bioeconomy
Since forests are the undisputed protagonists of the national economy, pulp and paper colossuses, which own 10% of the Finnish forests – such as UPM, Stora Enso and Metsa Group – are leading the transition from the traditional economy to a more sustainable bio-based economy, thanks to the abundance of lignocellulosic biomass. So much so, that in Finland, the bio-based economy blends the wood-based economy.
At European level, the flagship is the Metsa Fibre bio-product plant in Äänekoski (Central Finland). A €1.2 billion investment to reconvert a paper mill of the Finnish company into a modern plant able to produce not only pulp (1.3 million tonnes per year) but also bio-products and bioenergy, increasing by 2% the country's use of energy from renewable sources.
The project has also benefitted from a €275 million loan from the European Investment Bank, 75 million of which were given by the European Fund for Strategic Investment (EFSI).
According to an analysis recently published by ETLA – The Finnish Institute for Economic Research – this investment, the biggest ever in Finland in the forestry sector, will generate about €2.4 billion in income for companies operating in the country just in its construction phase (2015-2018), with a total added value of €12 billion. When the plant will be up and running, that is form the third quarter of 2017, it is expected to create 2,500 new jobs in the entire value chain.
Another Finnish giant in the paper sector (a yearly turnover exceeding €10 billion) fast becoming a leader in the world bioeconomy panorama is UPM. In the past few years, it has emerged as one of the main actors in the field of biofuels derived from wood. They represent a crucial element of UPM's Biofore strategy aiming at making wood an alternative raw material to fossil sources in a logic of total circularity. The Finnish company's flagship of this sustainable vision is the Biofore concept car, presented for the first time at the International Geneva Motor Show in 2014, where all the parts traditionally made of plastic have been replaced by high-quality biomaterials derived from wood and the engine runs on a new biodiesel also derived from wood (UPM BioVerno).
In its biorefinery in Lappeenranta, UPM produces 100,000 tonnes, about 120 million litres, of renewable diesel every year. This amounts to the average annual consumption of 100,000 cars. According to Marko Janhunen, UPM Biorefining vice-president, one of the six branches of UPM, "In Europe, there are huge untapped cellulosic waste resources sustainably available. This could replace up to 16% of fuels used for road transport by 2030, reducing greenhouse gas emissions by more than 60%."
"The biorefinery in Lappeenranta," Janhunen explains, "is a springboard to use pulp waste (mainly crude tall oil) as well as other raw materials, not only for the production of advanced biofuels but also biochemicals."
Half Finnish and half Swedish Stora Enso, with its headquarters in Helsinki, has a yearly turnover of about €10 billion at global level.
The company led by Karl-Henrik Sundström is gradually turning into a biomaterial business to find new applications maximising the value obtainable from lignocellulosic biomass. This perspective is also reflected in the opening last December of the new Innovation Centre for Biomaterials in Stockholm, Stora Enso's R&D and strategic marketing centre employing 40 people, that according to the company's plan should reach 100 by the end of 2017.
"The centre," Arno van de Ven points out, in charge of the biomaterial innovation department, "will promote innovation, identifying business opportunities in the biobased renewable material and chemical market, linking our expertise with research centres, universities and commercial partners."
But this is only part of the story, because Stora Enso's increasing interest in the field of biochemistry is also proven by an agreement signed last May with Rennovia for the development of new biobased chemicals, thanks to the use of the technology of the Californian company managed by Robert Wedinger.
From Oil to Biochemistry
The Finnish strategy towards a bio-based economy also relies on a new phase of Neste Oil, a national oil company. First of all, the company name has dropped the word oil thus becoming just Neste in order to try to leave behind bitter criticism voiced in the past by Greenpeace for its use of non-certified palm oil in its biodiesel production.
"Products based on renewable raw materials have become an important component of Neste Oil, and the word oil, referring to crude fossil oil is no longer an accurate description of the company," stated CEO Matti Lievonen in June 2015 when presenting the decision of changing the name of the Finnish company. "To our clients we offer," Lievonen stressed, "solutions that make it possible to replace the use of fossil oils and reduce emissions. For instance, we are the world leader in the production of renewable fuels from waste and residues and we are trying to grow in the field of renewable products such as bio-based products for the chemical sector."
The biofuel produced by Neste is called Neste Renewable Diesel which, according to data provided by the company itself, in 2015 would have enabled to cut greenhouse gas emissions by 6.4 million tonnes, the annual equivalent of the emissions generated by 1.3 million cars. Some airlines, including German Lufthansa, are trialling its efficiency even for commercial planes.
"Our strategic target," states Kaisa Hietala, Neste's Renewable Products Executive Vice Chairman, "is to grow in the market based on renewable raw materials."
The Espoo-based company's product portfolio already includes renewable isoalkanes (Neste renewable Isoalkane) used by the plastic, adhesive and paint sectors. And by the end of 2016, it will also start producing propane (a compound that can be used as fuel, coolant and at industrial level as solvent as well) from renewable raw materials in a new plant being built in its refinery in Rotterdam (The Netherlands). For its distribution, Neste has already signed an agreement for the supply of 160,000 tonnes in four years with energy company Shy Energy.
Finnair Flies with Used Cooking Oil
The Finnish commitment to the bioeconomy also takes to the skies. Finnair is one of the most active national carriers in trialling biofuels to run its aircrafts.
From this point of view, one of the most emblematic flight was that of 23rd September 2014 – from Helsinki to the Big Apple on the occasion of the UN Climate Summit in New York – for which a mix biofuel derived from used cooking oil, mainly collected from restaurants, was utilized.
"The UN Climate Summit is an important meeting to tackle climate change: we wanted to take the opportunity to highlight the benefits of biofuels in the aviation industry," stated Kati Ihamäki, Finnair's Sustainable Development Deputy Chairman. After the 9-hour flight, Finnair's Airbus 330 demonstrated that flying using a mix of traditional fuel and used oil, provided by SkyNRG Nordic (a joint venture between SkyNRG and Statoil Aviation) is possible but it also cuts considerably the polluting impact of flying. The technology, already tested by other airlines, is safe and can offer tangible benefits for the environment. Its spreading though is hindered by high costs, double compared to normal kerosene.
The Intergovernmental Panel on Climate Change 2007 Report provided some data on the contribution of the aviation industry to global warming: 2% of global man-made CO2 and 13% of fuels used by the entire transportation industry.
A Start-Up Producing Fabrics from Trees
To produce yarn from wood fibre without using chemistry. This is what the Finnish start-up, a spin off of VTT Technical Research Centre, does thanks to an innovative technology (F2Y) enabling it to win the first prize of the International Biorefinery Competition launched by the Ministry of Economy and Employment in 2015. Now Spinnova, this is the name of the start-up, is working to use on an industrial scale this process based on a wet-spinning technique.
According to the Finnish jury that awarded the prize, Spinnova could revolutionize the textile industrial world and the forestry sector. Current yarn production methods used by the textile industry are, to different degrees, harmful for the environment. For example, cotton farming requires intensive water usage and only 30% of cotton is produced in areas where water is naturally available in sufficient quantities. The rest of the plantations are irrigated, this significantly increases soil erosion and depletes aquifers. Consequently, soil suitable for food production is lost, and underground water resources are depleted at increasing rates.
The textile and yarn industry relies mainly on oil-based products, such as nylon and polyester. These products are not biodegradable and their production processes generate great quantities of nitrogen oxide, which is 300 times worse as a greenhouse gas than carbon dioxide.
The third important use in the man-made cellulose fibre (MMC), such as viscose and modal fibres, that is wood-based materials. The production of these fibres normally requires chemicals dangerous for the environment. Besides, the high production costs of man-made fibres limit their application range. If 20/30 cubic metres of wood would be refined with Spinnova's new technology, we could meet about 20% of the global demand for cotton.
The Bioeconomy: A Long Term Effort
The strategic importance of the bioeconomy for Finland fully emerges from one of the targets stated in its strategy: "To include the bioeconomy in the very image of the country." All this also to attract new investments in the country. The Finnish government reckons that in the next ten years it will need €2.1 billion in public funds for the development of its national bioeconomy. €1 billion to invest on risk capital for companies, €500 million for research and innovation, €600 million for new demonstration and pilot plants.
The strategy clearly spells out that "the growth of bioeconomy market is just starting. And Finland is committed to a long term effort."
Bioeconomy, www.bioeconomy.fi
VTT Technical Research Centre of Finland, www.vttresearch.com
UPM, www.upm.com/Pages/default.aspx
Stora Enso, www.storaenso.com
Neste, www.neste.com
---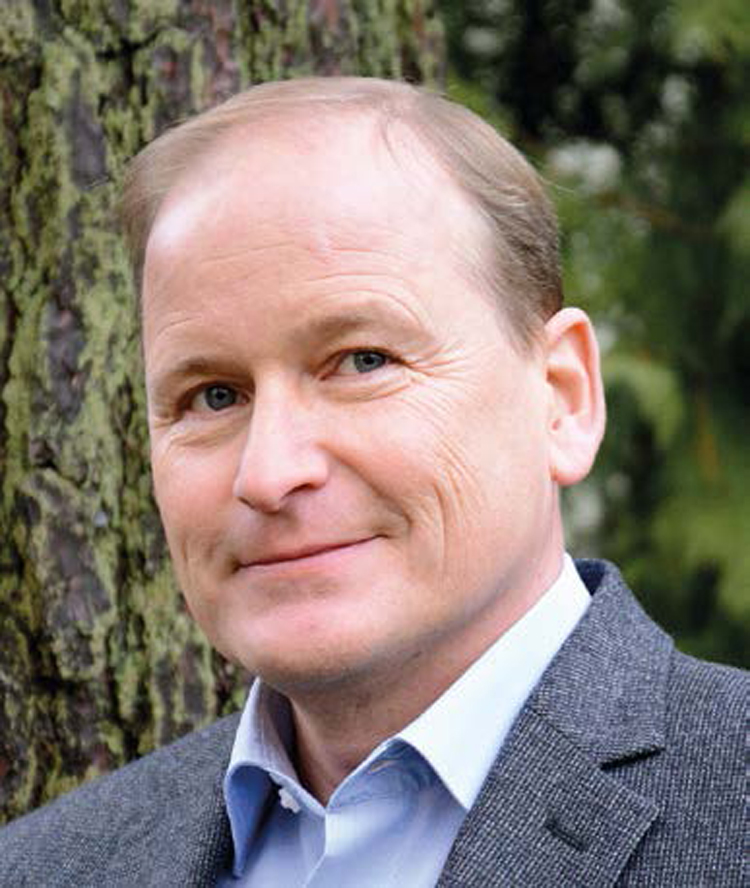 Interview with Lauri Hetemäki, European Forest Institute (EFI) Assistant Director
Edied by M. B.
In Finland Forests are the Backbone of the Bioeconomy
"One of the Government of Finland key strategic programmes is bioeconomy and clean solutions. Accordingly, policies and funds are designed and channeled to strengthen particularly forest biomass based bioeconomy. The government is investing 300 million euro on this programme." Renewable Matter interviews Lauri Hetemäki, Assistant Director at the European Forest Institute (EFI) and professor of Forest Sector Foresight at the Faculty of Science and Forestry, University of Eastern Finland.
Collaboration between the strong forest sector and other sectors makes Finland a true pioneer in the bioeconomy. As far as you're concerned, what is the role of wood in the bioeconomy?
"In Finland forests are the backbone of the bioeconomy. In 2015, a quarter of Finland's total energy consumption was produced using forest biomass. In addition, the pulp industry for paper, textiles, second generation biodiesel or chemicals are important. One of the interesting growth area is also wood construction. In Finland wood construction is at a very high level compared to European average, and especially prefabricated multistore wood buildings are in a stage of breakthrough in the markets. The keyword of forest biomass based bioeconomy is diversification, forest bioeconomy means hundreds of different things. Also, the often forgotten services of forests, such as nature tourism and recreation and ecosystem services of the forests."
And in this sense, what are the main strenghts of Finnish bioeconomy?
"The strength of forest based bioeconomy in Finland sits on three pillars: resource, culture, and know-how. Of the land area, 78% is forests. More than every tenth of the Finns is a forest owner. The interest, ownership and wealth created by bioeconomy is therefore spread to different regions and a large number of people. It also means that there is a strong culture and history to manage forests for different purposes, including bioeconomy. The good education and research infrastructure has also been necessary for innovations in new bioeconomy. But, the very strong traditions and competences in forest sector may also occasionally turn out to be a hindrance to the agility to accept and launch new innovations. There is maybe too much complacency that we already know how to do bioeconomy, and therefore, are not always alert and humble enough to see the changes and new opportunities."
How is the bioeconomy supported by the Finnish government?
"One of the Government of Finland key strategic programmes is bioeconomy and clean solutions. Accordingly, policies and funds are designed and channeled to strengthen particularly forest biomass based bioeconomy. To this programme government is investing over 300 million euros. Yet, the more important factor for the long-run development of bioeconomy will be government's more indirect measures that help to boost the education, R&D and general innovation environment and stability of the society. An absolute necessity is also that government policies enhances solutions, processes and products that are environmentally sustainable."
What is the perception of the bioeconomy by the Finnish public opinion?
"In 2015, Finland had Parliament elections and voted to power a government that has a strong bioeconomy programme. In that sense, you could say that there is strong support for the bioeconomy. Naturally, the fact that so many Finns own forests, or their employment and wealth of the nation is related to bioeconomy, gives large support for the bioeconomy. The biggest industrial investment in Finland in recent years has been the Metsä Group Äänekoski next-generation bioproduct-mill, with a value of 1.2 billion euro investment. In some sense, it can be viewed as a game-changer in the atmosphere towards bioeconomy. Yet, there are concerns, especially in the environmental NGOs that bioeconomy development may potentially cause also trade-offs (the functional relation between two variables is such that the growth of one is incompatible with that of the other, thus resulting in a contraction, editor's note) e.g. for biodiversity. Therefore, the large support for bioeconomy will also depend on how the society is able to solve such trade-offs, and can enhance synergies with other values and interests."
Finland appears to be the ideal place for the bioeconomy. But really there are no weaknesses?
"Finland has only 5,5 million people and 60-90 % of the forest biomass based products are exported to world markets, except bioenergy which is mainly used in domestic markets. The country is located relatively far away from the main markets, and therefore an additional burden is caused by higher logistical and transportation costs. Clearly, the geographical location also means that the biomass growth rate is very much lower than e.g. in South America, or even Central and Southern Europe. This means higher production costs, which need to be compensated by being better with the other factors, or focusing on products in which low growth coniferous boreal forest have a quality advantage. In the long-run, the key will be to keep up an education, R&D, innovation and sustainability operating environment that is at least as good as in competing countries."
It is said that the cascading use of biomass, prioritizing material use before energy use is preferable as a climate change mitigation measure as the carbon stays stored in the material for a longer term and it substitutes non-renewable materials and fossil energy twice. In principle the cascading use is also more resource efficient and economically beneficent. From your point of view, is cascading use of biomass a superior concept in the context of a sustainable bioeconomy?
"Cascading principle is a good general principle, but it should not be a straightjacket. It often makes economic and environmental sense, and as a general rule, the more we can circulate material and the more efficiently we can use it, the better. However, it will not, for example, make environmental sense for Finland to replace domestic virgin pulp based paper production with recycled paper based production, which would have to be imported. It makes also environmental sense to use local forest biomass (forest thinnings and residues) in regional combined heat and power plant, rather than import recycled paper or post-consumer wood to the plant. From the economic perspective, I would also caution of sticking to value pyramids, which give the order which raw material should be used. Value added is a dynamic concept: if ten years ago the value added of product A was 5 times higher than that of product B, today the relationship could be exactly the opposite. For example, we have seen a clear change in the value added of some paper products versus some high-tech energy products. The value added is very much dependent on how the end products prices will develop in the markets over time."
Greenhouse gas (GHG) mitigation potential and other environmental and socioeconomic impacts of biomass uses depend on a large range of allocation decisions for heterogeneous material and energetic pathways. From your point of view, what kind of governance framework is required to ensure that the transition to a bioeconomy is a sustainable one?
"If I was a global dictator, I would impose a global and high enough CO2 price which would help to solve the greatest market failure we have today, climate change. Markets do not solve negative externalities, such as climate change or loss of biodiversity. You need regulations. But the regulation should provide level playing field, and utilise price system, to the extent it is possible. CO2 price, in one form another (tax, emission trading system, etc.), can do this. However, we live in the second best world (expression referring to a theorem of the economics of well-being elaborated by economists R.G. Lispey and K. Lancasteer, editor's note), and we will also need other polices and mechanisms to regulate the negative externalities. Still, we should try to work towards a global and high enough CO2 price that it has a real impact to economic decisions."
European Forest Institute, www.efi.int/portal/