Lego bricks of the future will be bio-based. The world's largest toy manufacturer has decided to invest in research and development to find new, sustainable materials for the production of its famous bricks and their packaging.
The company, which was founded in 1932 in Billund, Denmark, and has enchanted millions of children worldwide since 1949 with its colourful interlocking bricks, announced last June that it would invest one billion Danish kroner (approximately 135 million euro) and recruit more than 100 new employees for its new Lego Sustainable Materials Centre as part of its goal to make its products completely sustainable by 2030, a plan that will become effective by the end of 2016.
It is the beginning of a new era for the toy industry, starting with the Lego Group's declared intention to reduce its environmental impact on the planet.
The plan marks a major environmental turnabout for Lego, following the end of its partnership with Shell, which the company announced in October 2014 after an online protest campaign against Arctic drilling launched by Greenpeace. A video that quickly went viral online showed an Arctic landscape made of Lego bricks being exploited by a Shell extraction platform until the entire diorama – including animals and people – were completely submerged in oil.
Every year, more than 60 billion Lego bricks are produced around the world, using 6,000 tonnes of ABS (Acrylonitrile Butadiene Styrene), a polymer derived from fossil fuels – benzene and ethylene for the styrene, butane for the butadiene, and ammonia and propylene for the acrilonitrile.
How Lego Bricks Are Made
Until 1963, the only material used to make Lego bricks was cellulose acetate. The decision to replace that polymer with ABS plastic was made because the latter was considered to be a more stable compound. ABS, the experts say, is non-toxic, less subject to warping and colour fading, and provides greater resistance to heat, acids, and other chemical agents. The bricks made after 1963 still maintain their shape and colour even after 50 years, and to this day can be used with any other bricks made by Lego. Such durability has given them a very strong brand identity and recognition in the marketplace.
But is it possible today to use renewable sources to produce ABS? Several chemical and biotech firms are already trying. Among those searching for a renewable bio-butadiene are Genomatica with Versalis (the chemical division of the Italian petroleum giant ENI) and Novamont; LanzaTech with Invista; Global Bioenergies with Synthos; the French tire manufacturer Michelin with Axens and IFP Energies Nouvelles; and Amyris with Kuraray.
Others trying to produce a bio-benzene include Anellotech, a New York biochemical firm that uses a proprietary process (CFP, or Catalytic Fast Pyrolysis), which it foresees licensing for industrial applications beginning in 2019.
As for acrilonitrile, the major player trying to come up with a bio-based acrylic acid is Cargill, which recently acquired OPX Biotechnologies, a Colorado (USA) based company that had announced it expected to begin commercial production of a bio-acrylic in 2017-2018.
If one turns to the precursors to acrilonitrile, research into bio-based propylene is at a very advanced stage. In this field, we might single out Grand View Research (after its acquisition of Cereplast), Braskem, Dow Chemicals, and Biobent Polymers, a small American company founded by Battelle – the largest nonprofit research and development enterprise in the world – and Univenture with the goal of selling a polypropylene that is 10-40% bio-based.
Searching for New Materials
One of the jobs of the Lego Sustainable Materials Centre, which will be headquartered in Billund, will be precisely to establish partnerships with several of these projects already underway.
"This is a major step for the Lego Group on our way towards achieving our 2030 ambition on sustainable materials," said Jørgen Vig Knudstorp, CEO and President of the Lego Group. "We have already taken important steps to reduce our carbon footprint and leave a positive impact on the planet by reducing the packaging size, by introducing FSC (Forest Stewardship Council) certified packaging and through our investment in an offshore wind farm. Now we are accelerating our focus on materials.
"The testing and research we have already done has given us greater visibility of the challenges we face to succeed on this agenda," he continued, "and we respond by adding significant resources in order to be ready to move into the next phase of finding and implementing the sustainable materials."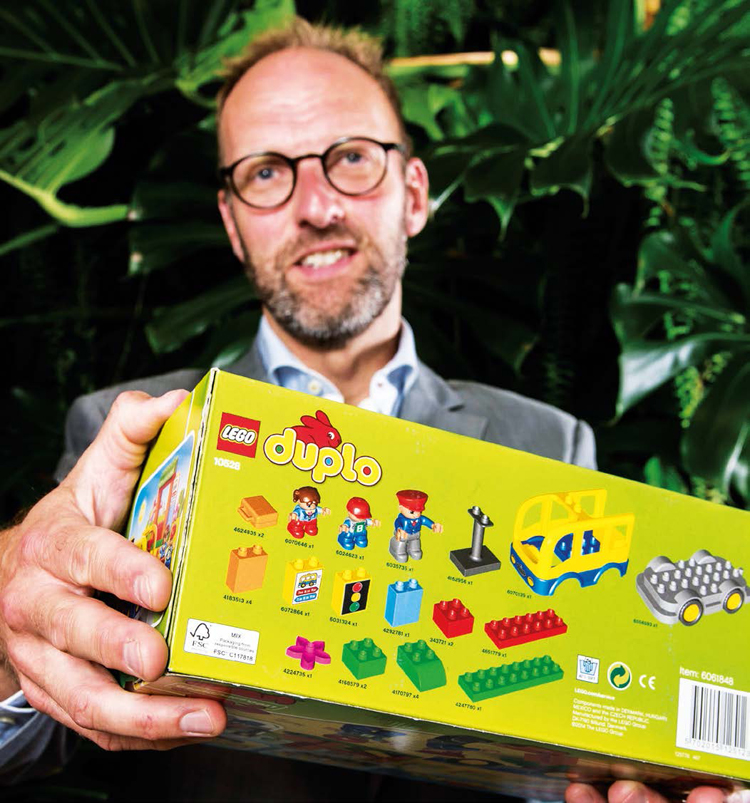 Jørgen Vig Knudstorp
As part of its aim to develop a strategy for sustainable materials, the Danish company had previously signed a "Climate Savers" partnership with the World Wildlife Fund back in 2013; In Spring 2015, it announced a new collaboration with the WWF to assess the overall sustainability and environmental impact of new bio-based materials for Lego elements and packaging.
"There is no common definition of a sustainable material," Knudstorf cautioned. "Several factors influence the environmental sustainability of a material – the composition of the material, how it is sourced and what happens when the product reaches the end of its life. When we search for new materials all of these factors must be considered."
"What we announce today is a long-term investment and a dedication to ensuring the continued research and development of new materials that will enable us to continue to deliver great, high quality creative play experiences in the future, while caring for the environment and future generations."
Innovation Goes Hand in Hand with Growth
Meanwhile, on the market the Scandinavian company's growth seems unstoppable; in 2014, Lego dethroned the American giant Mattel to become the largest toy manufacturer in the world.
In fact, its growth is so impressive that Lego ended the first half of the year with net profits up 31% to 3.55 billion kr. (476 million euro), while earnings grew by 23% to 14.14 billion kr., spurred on by the strong US dollar. Discounting currency valuations, sales were up 18%.
"While all our regions experienced double digit growth during the first half of 2015, it is particularly satisfactory that Asia saw the highest growth rates given the considerable investments we are making there to further the company's globalisation," Chief Commercial Officer Loren Shuster said. By the end of the year, Lego will open its first plant in China, near Shanghai, where it will package products made elsewhere. In the first six months of 2015, the Lego Group began a new wave of recruitment on a global scale, increasing its total number of employees to more than 15,000. Since 2010, the Danish company boasts growth of more than 50% in its workforce.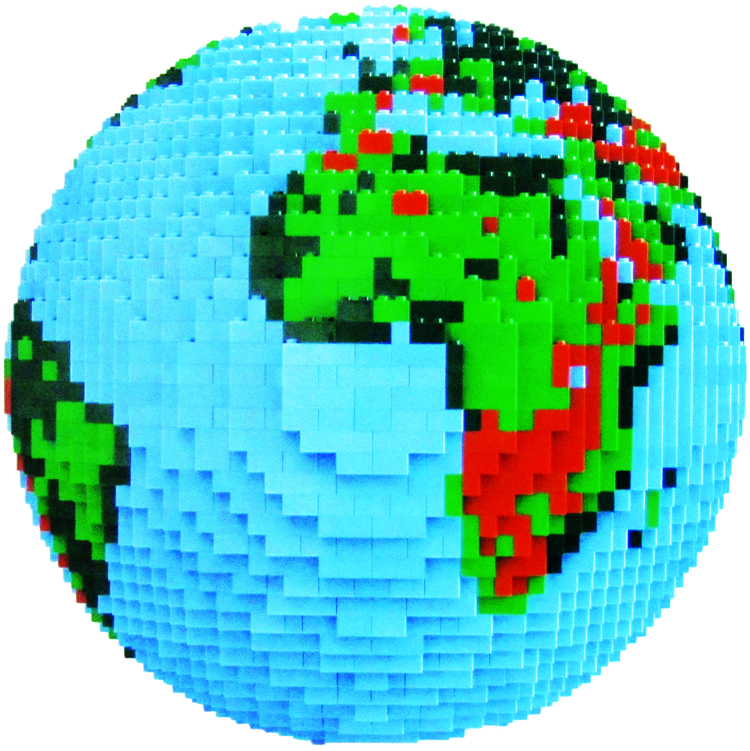 Photo Dirkb86, graphic elaboration
"Our innovation program, connecting consumer insights to design and through to engineering and ultimately to sales, has performed tremendously this calendar year," explained Executive Vice President and Chief Marketing Officer Julia Goldin. "We had more than 300 different Lego sets on the market during the first half of 2015. These ranged from the heroic Ninjas of Lego Ninjago™ to the immaculately detailed Lego Technic mobile crane to the adventurous fantasy theme Lego Elves. This enables us to bring engaging products and stories into the hands of children across different ages, interests and geographies – yet all are based on the Lego system and the endless creative potential of the Lego brick."
Over the years, Lego bricks have withstood the rise of videogames and newer high-tech toys, fully deserving its title as the greatest toy of all time, bestowed upon it by many industry experts thanks to its combination of fun, creativity, and quality-price ratio.
Oh, and just for the record: second place went to Scrabble, third place to Action Man (made first by Politoy and later by Hasbro). Finishing just off the podium: Frisbee and Monopoly.
Info