France has finally taken its place at the table alongside other European countries with a national bioeconomy strategy. Announced in June 2015 and presented on 18 January of this year, Une Stratégie Bioéconomie pour la France proposes a vision for "the coordinated, sustainable development of all biomass-based industries for the production of food, materials, bioproducts, bioenergies and ecosystem services." This is the result of a year's coordinated work, with the Ministry of Ecology, Sustainable development and Energy, the Ministry of Higher Education and Research, the Ministry of Economy and Finance, and the Ministry of Agriculture, Agrifood and Forestry in starring roles, along with the investors of this metasector which, in France, is founded in the agrifood sector.
France is the number one agricultural producer in the European union, as well as the number one exporter. 51% of national territory is used for agriculture (with 28% being covered by forests). The sector provides work for 936,000 people, generating a turnover of €72.8 billion. Fishing and aquaculture create a turnover of €1.8 billion. While, according to ANIA, the French agrifood industry association, in 2015, 16,218 French companies were in business employing a total of almost 441,000 workers with a turnover of €170 billion.
As regards the chemical industry, according to data provided by CEFIC, the European Chemical Industry Council, France is the second European country in terms of turnover, after Germany and before Italy, and the seventh internationally, totalling €74.2 billion in 2015. Between 5 and 10% of the raw materials and materials used by the chemical industry is biological in origin.
So, France's bioeconomy (the second in Europe as to its production value, again after Germany) is firmly attached to the territory and, at the same time, it is ambitious in terms of change, as the government claims in its strategy: "For our future and that of the planet, France's strategic choice is to encourage and support the development of a sustainable economy." So, Paris has picked itself back up and is looking forward proudly, driven by the good result of the COP21 which it hosted and encouraged by its economy's positive figures, with a GDP whose growth was confirmed at +0.4% in the fourth quarter of 2016 compared to the previous quarter – a revised annual increase of 1.2%.
"We need – the strategy reads – new, more efficient, more resilient production and consumption methods which are compatible with the planet's limits." This means better use of bioresources, which the agricultural, forestry and marine industries are rich in, to be considered as "a great opportunity for the French economy, in order to strengthen food sovereignty and independence in terms of supply, rebalancing the balance of trade, creating value and strengthening the dynamism of rural areas and the development of employment."
François Hollande's government believes the development of France's bioeconomy must be based on significant public and private investments into research and innovation, and a synergetic, coherent approach which is indispensable in terms of national, regional and European policy regarding the economy, the environment, agriculture, forestry, and territorial research and development.
The synergy between industry and agriculture
The French are good at creating synergy between the industrial and agrifood sectors. The most important example of this is the international competitiveness cluster "Industries and agro-resources," better known as the IAR Pole, specialised in green chemistry and industrial biotechnologies with almost 200 partners active, including Picardie and Champagne Ardenne, in the construction of the new economy based on the use of renewable resources. We are talking about the crème de la crème of French industry: Michelin, Roquette, Veolia, Faurecia, Total, as well as L'Oréal, Danone and Lacoste, to name just a few.
The IAR centre in Champagne Ardenne's capital city, Reims, houses the European Biorefinery Institute, one of the world's leading biorefineries. The principle behind the French cluster is sharing and synergy. The Reims site also includes a shared Research & Development laboratory, an industrial demonstrator (Biodemo) and a research centre that reunites different higher education institutes (CEBB). The Futorol project is being developed, again in Reims, in order to produce second-generation biofuels which do not use biomass from plant crops.
While synergy is the IAR centre's first keyword, the second is internationalisation. The French cluster is not exclusive to its home country, but has partnership agreements active in Europe, Canada, the United States, Japan, Brazil and India. Specifically, in the Old Continent, in October 2015, it launched intercluster 3Bi along with English cluster BioVale, the Dutch Biobased Delta and the German Halle BioEconomy Cluster. Their shared objective is to unite their strengths for the research, development and application of new high-tech approaches to converting biomass, renewable raw material and waste into new products with a high added value.
Back in March 2011, the IAR centre launched the United Bioeconomy Clusters (UBC), an association which aims to share a vision of strategic national development focused on green chemistry and present the French bioeconomy overseas together. The involved clusters are: Axelera, the chemistry and environment cluster in Lyon and the region of Auvergne-Rhône-Alpes, focusing on green chemistry and recycling materials, Agrimip, Agri Sud-Ouest Innovation, the cluster for agriculture and the food industry in the Aquitaine and Midi-Pyrenees regions, and Xylofutur, the paper industry cluster in the Aquitaine region.
The role of companies
Big companies, such as Total, Arkema, Roquette and Faurecia, are greatly driven in terms of the French bioeconomy's growth and taking root, and are making large investments into the development of new sustainable biobased products. In March 2017, the petrol giant with headquarters in Paris's La Défense business district officially launched joint-venture Total Corion PLA's business. The company, a 50/50 joint-venture with Dutch company Corbion, produces and markets polylactic acid, a bio-based, biodegradable polymer from renewable resources. That is not all. Along with the American business Amyris, Total is developing a biofuel for the commercial aviation market which aims to reduce airline companies' CO2 emissions which now cause 2% of all CO2 emissions from human activity. In this same sector, the French petrol giant has also signed a collaboration agreement with Air France, Airbus and Safran, the company created in 2005 from the merger between Sagem (electronics and defence) and Snecma (aerospace).
Another important partnership is developing on the Franco-dutch front: that of Roquette and Royal Dsm. Their joint-venture, Reverdia, is a company active in the production of bio-based succinic acid (biosuccinium), whose production plant is situated in Italy, at Cassano Spinola in Piedmont, and that, in October 2015, signed an agreement with German company Covestro (previously Bayer Material Science) regarding the development of thermoplastic polyurethane (Tpu) from renewable raw materials, to be used in the footwear and consumer electronics sectors.
Arkema, the chemical company created in 2004 following the reorganisation of Total's chemical division, is active, above all, in the production of polyamides (thermoplastic materials are ideal for mechanical applications) from renewable sources to be used in the automobile, consumer electronics and sport industries in China and in the United States.
In 2006, Faurecia, one of the biggest international groups in the automobile part industry, launched the BioMat project for bioplastic production from natural materials, which was followed, in 2012, by a partnership with the Japanese at Mitsubishi and a joint-venture with Thai company PTT concerning the launch of a PBS (polybutylene succinate) plant with a productive capacity of 20,000 tonnes a year in Thailand. Faurecia and Mitsubishi Chemical's shared goal is to develop a biopolymer which can be used in the mass production of car interior parts, by using biobased succinic acid supplied by American biotech company BioAmber. Gradually, according to the two industrial groups, we will reach 100% materials deriving from biological sources. Faurecia holds the exclusive rights for automobile applications with new biopolymers, whose biological content is currently 65%, but the French company aims to reach 100% by 2018 thanks to bio-butanediol's arrival on the market. PBS, which derives from petrol or biological sources, is composed 60% of succinic acid and 40% of butanediol.
Alongside the large companies involved in the bioeconomy, there are many small and medium-sized enterprises, including the excelling Global Bioenergies. The biotech company founded in 2008 by Marc Delcourt and Philippe Marlière, and listed in Paris's Euronext, has carved itself out a leading role in the European context over the years, thanks to its dynamism and important partnerships with players of the likes of Audi, Clariant, Arkema, L'Orèal and Cristal Union. In 2015, the French company completed the industrial upscale of its technology in order to produce isobutene, delivering Arkema the first lots of isobutene purified at the pilot plant in Pomacle. But it doesn't stop there. Part of this isobutene was transformed into isooctane, an advanced biofuel tested by German company Audi. In Germany, Global Bioenergies has also activated its 100-tonne-per-year demonstration plant in the Leuna chemical site, while a commercial plant was built in France through a partnership with Cristal Union. Once operational, by the end of 2018, it will produce 50,000 tonnes per year. Isobutene is a chemical intermediate which demand is growing for from different industrial sectors (from cosmetics – this is where L'Orèal's interest for the Global Bioenergies commercial plant comes from – to agrifood, chemistry, combustibles and gas for the home), for an estimated value of 20 billion dollars.
In order to diversify the raw material used, in February 2017 the company led by Delcourt completed the purchase of Syngip, a Dutch company that has developed a process for converting gas carbon sources into light olefins (ethylenes, propylenes, butenes, butadienes).
Everything going on at Bazancourt-Pomacle
The biorefinery at Bazancourt-Pomacle is one of the biggest in Europe. Every year, it transforms three million tonnes of biomass (sugar beet, wheat, alfalfa) into sugar, glucose, starch, alcohol for foods and pharmaceuticals, ethanol and cosmetic active principles.
In 2005, when France launched its new industrial policy with competitiveness clusters, Picardie and Champagne-Ardenne worked together to develop a joint project: an international Industry and Agricultural resources cluster, IAR. Bazancourt-Pomacle's excellent example was chosen by the French President for the ceremony inaugurating the national policy focusing on cooperation between public and private players in order to reindustrialise the country.
In 2007, the launch of new regulations on biofuels stimulated, on the initiative of Cristal Union and Blétanol (French cooperative union of cereal growers), the establishment of Cristanol, which manages a plant onsite for the production of ethanol deriving from a mix of sugar beet and cereals. A few years later, in 2011, this same favourable environment led Procethol 2G to create the Futurol project and construct its pilot plant.
What is more, since 2012, significant financial support from the local authorities (Champagne-Ardenne regional council, Marne departmental council and the metropolitan area of Reims) has allowed for the launching of a centre of excellence for industrial biotechnologies (CEBB), which, along with the industrial demonstrator Biodemo, built in 2010, made it possible for ARD (Agro-Industrie Recherches et Développements, a private research structure owned by large French agrifood groups and regional agricultural cooperatives) to develop industrial biotechnology processes.
More recently, the Jacques de Bohan Foundation was founded by Vivescia and Cristal Union. Its first objective is to promote the biorefinery concept as an integrated industrial tool for optimal agricultural production use.
Support measures
One of the priority objectives that the French bioeconomy strategy has set is to communicate the unrest which the country is facing on the industrial and research front adequately with society. In addition, there is a strong need to "specify and promote the positive external effects of bioproducts" (reduction of climate change, local maintenance and employment, less dependence on fossil sources, sustainability and renewability of resources, less significant health care and environmental impact, protection against natural and physical risks, preservation of water resources, waste valorisation), supporting demand through green public tenders and labelling and standards systems tailored to the needs of companies and the market. As before, with the industrial plan "Green chemistry and biofuels," which led to the "Energy transition and green growth" law, introducing measures for supporting the use of bioproducts in public markets by analysing their environmental performance and their biological content. With the same law, as requested by Ségolène Royal, minister of Ecology, Sustainable Development and Energy, the marketing of super-thin bags for fruit and vegetables, meat and fish became possible only if biodegradable, suitable for home composting, and produced partly with renewable raw materials: 30% from 1st January 2017, 40% from 1st January 2018, then rising to 50% after 1st January 2020 and 60% from January 2025.
The country has, as a matter of a fact, marked the transition to the third millennium with its ambition to lead a new industrial revolution, driven by the use of organic resources. Paris's new force de dissuasion is the bioeconomy.
A bioeconomy strategy for France, tinyurl.com/mth5njc
3Bi, www.3bi-intercluster.org/about-3bi
---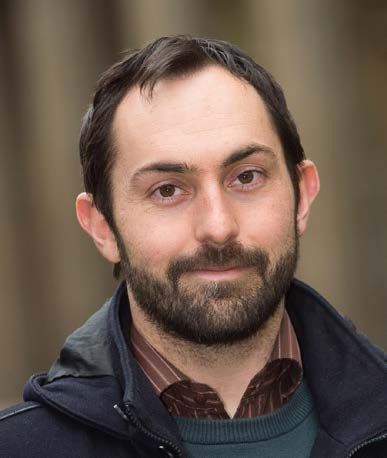 Interview with Julien Dugué, French Ministry of Agriculture, Food industry and Forestry
by M. B.
Photo: Pascal Xicluna/Min.Agri.Fr
Our aim is to make people work together
Julien Dugué is in charge of bioeconomy and biobased industry in the french ministry of Agriculture, Food industry and Forestry. He coordinates the inter-departmental work on the National bioeconomy strategy. "Renewable Matter" has interviewed him in order to deepen the French policy for the development of the bioeconomy.
What role does the bioeconomy play in the sustainable growth strategy of France?
"Biobased solutions are already a strong orientation in several sectors: bioenergy, bio-based products for building, for chemistry. With the national bioeconomy strategy, this role will become more important and more visible. The strategy will also give more coherence among public policies aiming to develop biomass uses."
And what is the role of agri-food in the bioeconomy?
"From the French perspective, agri-food value chains are definitely part of the bioeconomy: food is one use for biomass and we have to consider it carefully because it is the most strategic. Moreover, agri-food industries are also important stakeholders when we talk about bio-based products: it could be new opportunities of valorisation or a very interesting way to use side streams coming from food processing. Food and non-food uses have to be considered in the same time, in a synergetic way."
What is the action plan of the government to fully implement the strategy?
"Beyond specific actions in order to develop innovative ways to use biomass, we aim to make people work together, in a systemic approach and coordinate their actions. We will lead this work thanks to an operational action plan."
What policies are now in place in France to support the bioeconomy? And what is the role of regions in this regard?
"Several national policies support the bioeconomy development: the new law for energy transition and green growth, the industrial policy, agricultural and forestry policies. The bioeconomy strategy will support these different initiatives and coordinate them. Regions are also very important because they handle tools for economic development, innovation and they are a good level in order to develop smart projects of bioeconomy. We really want to help them to build their own project."
What are the strengths of your country in the bioeconomy?
"France has a strong production of biomass in agriculture, forestry and marine sectors. Economical stakeholders are already on board with concrete projects. And last but not least, research and innovation policies are very strong and a lot of work has been done in the area of bioeconomy."
Without the people on board, it's really difficult to deploy across the board everything you need to do to really boost the bioeconomy. What is the perception of the bioeconomy by the French public opinion? Are there plans for education and training?
"We totally agree with that statement. The bioeconomy as a global approach is not really spread among French society. Some products of the bioeconomy are well known (biofuel, wood biomass, bioplastic bags) but there are still some negative reactions. For that reason, communication in different parts of society (NGO, school, university, consumers) is one of the pillars of the French strategy for the bioeconomy."
---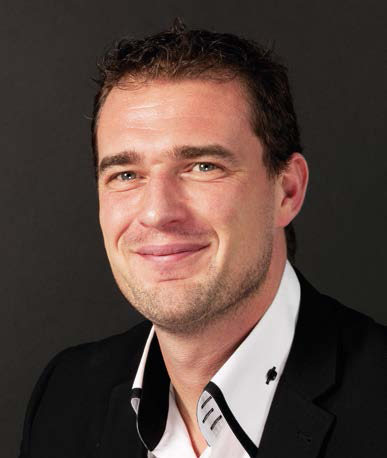 Interview with Boris Dumange, Director General of IAR Pole
by M. B.
Photo: Iar
IAR, innovation catalyst
Committed since its creation to developing plant chemistry and industrial biotechnology, the IAR Cluster is now concentrating its efforts on deploying competitive biorefineries: a source of regional economic development. "Renewable Matter" interviews Boris Dumange, who is Director General of IAR – The French Bioeconomy Cluster – since 2014. He joined IAR in 2010 as Deputy Managing Director. Prior to joining IAR, Boris worked for the Chamber of Commerce and Industry of the French department of Aisne where he was in charge of business intelligence activities.
At last France too is now equipped with a national strategy for the bioeconomy. What's your take on that?
"France is indeed one of the last major 'bio-based Member States' of the European Union to publish an official framework for the production and valorization of renewable resources. Yet, the French did not wait for a strategy to be part of the world leading bioeconomy experts. The national and regional authorities, especially in the Hauts-de-France and Grand Est regions, have a long track record when it comes to supporting biobased developments and industries. The adoption of the strategy is a new strong signal that France is a key bioeconomy player and we hope it will to contribute to strengthen its position as one of the world leader."
What measures should the government introduce in the very short term to promote full development of the French bioeconomy?
"The strategy draw a vision of the French bioeconomy. The Government announced its intention to develop an action plan in the coming months and to establish a national bioeconomy council, bringing together industries, NGOs, academics and research institutes as well as local, regional and national decision makers.
"As innovation catalyst, IAR – The French Bioeconomy Cluster – we believe that financial tools and mechanisms are needed to boost innovation and investment in existing and new bio-based value chains. The French Government has recently adopted its multi-annual programme for research, innovation and industry support (PIA3). It is now important that the priorities of the bioeconomy strategy are reflected in this framework programme.
"Increasing market uptake of biobased innovations is also crucial. National and regional public authorities could play a key role through preferred public procurement for innovative products, both for food applications, such as plant-based proteins, or industrial products. Such measure would contribute strongly to the reinforcement of the bioeconomy."
As things stand, what are the strengths and weaknesses of the bioeconomy in France?
"The French bioeconomy is big, deeply rooted in the field and competitive. Europe's leading agricultural power (22.9% of cereal production, 32.9% of sugar beet production, 24.5% of rapeseeds and turnip seeds production), France's bioeconomy represents 1,9 million jobs and more than €300 billion turnover on an annual basis. It is a unique opportunity for the French regions to strengthen their rural economies and offer opportunities to farmers to diversify their incomes.
"France is also home to several biobased champions and some large agricultural cooperatives and agro-food industries which are deeply involved in the bioeconomy. The country can also count on a highly performing innovation ecosystem. In the regions of Hauts-de-France and Grand Est only, where IAR – The French Bioeconomy Cluster is mostly active, we have developed one of the world most comprehensive and complementary offer to accelerate innovation on most feedstock. Innovation facilities and programme such as PIVERT, IMPROVE or B.R.I in Pomacle-Bazancourt as well as R&D labs, pilots and demonstrators plants, up to 180 cubic meter and TRL7 have been developed.
"When it comes to weaknesses, as in many European countries, the bioeconomy remains quite conceptual for many citizens and consumers, though, it is part of their daily life. The French Bioeconomy Strategy aims to involve them more in the future. We believe this should contribute to make it more inclusive and tangible to people."
What role does the Industrial plan "Green chemistry and biofuels" play in the French bioeconomy? And what is the role played by regions?
"The Green chemistry and biofuels plan was part of 34 plans to boost industry in France. Since then, they have been merged into 9 solutions as part of the 'NFI' policy. Two solutions are strongly interlinked with the bioeconomy: the one on 'new resources' which tackles non-food applications of the bioeconomy such as bio-based chemistry, bio-based materials and biofuels; as well as the solution on 'intelligent food' where important challenges such as plant-based proteins are dealt with. French bioeconomy stakeholders are strongly involved in the discussions on these two solutions, as it is a mean to implement some of the bioeconomy strategy priorities through concrete actions and measures. As an example, IAR has played a pivotal role in the 'Proteins of the Future' plan – part of the 'Intelligent Food' solutions – and the commitment of the French government and private consortium to make France one of the world leader in proteins.
"Regions are essential in the development of the bioeconomy in France. Regions such as the Hauts-de-France and Grand Est have identified the bioeconomy as part their top priorities, including in their smart specialisation strategies. For more than 30 years, they have been supporting and taking a role in large biobased initiatives and bioeconomy projects through the establishment of supportive framework conditions."
One of the key themes tackled in the strategy is that of information and dissemination of the bioeconomy, on which the European Commission is also focusing. What needs to be done to engage with public opinion?
"The bioeconomy is nothing new. It already exists but has become a policy priority in Europe and its Member States. Through plastics, food, detergents, washing powder and many other applications, it is part of all citizens' daily life. But they simply don't know about it.
"IAR's vision of the bioeconomy is one which is inclusive and deeply linked to local territories, therefore contributing to green and sustainable growth, jobs creation as well as to the revitalisation of rural areas. The bioeconomy will only be endorsed by citizens if they realise its benefits and added value. Large communication initiatives would probably help to increase citizens' awareness on the bioeconomy."
---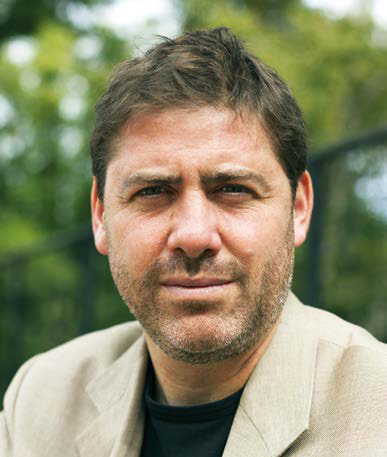 Interview with Marc Delcourt, Global Bioenergies co-founder and CEO
by M. B.
Everything Started with Pasteur
Global Bioenergies is one of the most proactive companies in the European bioeconomy panorama. Created in 2008 in the Évry Génopole Biocluster, the company led by Marc Delcourt is the only one in the Old Continent developing a process to convert renewable resources in hydrocarbons through fermentation. The company focuses on the production of isobutene, one of the most important petrochemical building blocks that can be converted into fuels, plastic, organic glass and elastomers. "Renewable Matter" interviewed Marc Delcourt, its co-founder and CEO.
What is your opinion on the strategy for the bioeconomy introduced by the French government?
"The strategy has the advantage of offering a frame of reference for the sector, but in France, the bioeconomy was not certainly born last January, it is deeply-rooted in the history of the country. Microbiology has been a significant scientific sector since Louis Pasteur and agribusiness underpins the very French economy. France has a number of tools to develop the bioeconomy, which have been made available in abundance over the last few years: from supporting the development of advanced biofuels, to backing innovative businesses. In 2013, my company was allocated funds by the government in the region of €4 billion within the Investissements d'Avenir programme."
What do you expect now in terms of political measures to support the bioeconomy both in France and in Europe?
"I believe that supporting advanced biofuels should be enhanced until they are competitive on the market. France recently decided to increase the ceiling for biofuels to 7.5%, and I think it is a good news that will help the whole domain, including people like us focused on innovation. Besides, introducing a green public procurement system such as Biopreferred in the USA could act as an excellent incentive. We are now exploring in France and in Europe all the tools put in place these last years to finance the construction of first-of-its-kind commercial plants. I think that the key is here, because we are talking about large investments (typically, €100m per plant). The decision mechanisms to support innovations reaching this stage of maturity will be determinant."
Can you give us an insight on the history of the company ?
We started in 2008 by raising venture capital in France to develop our project. Back then we demonstrated that we were able to teach bacteria how to produce hydrocarbons and eventually we managed to develop a prototype. Then we raised more funds and in 2011 we listed our company on the Stock Exchange. This enabled us to progressively transition from laboratory development to scale-up efforts. Last November, we finished building our 100-tonne-a-year isobutene demonstration plant in Leuna (Germany), thanks to €5.7 million in financial support by the German Ministry for Development and a €4.4 million loan granted by a consortium of French banks."
After the construction of the Leuna plant, what are Global Bioenergies' next moves?
"In the coming months – and years – the plant in Leuna will enable us to further expand our technology at industrial level producing batches at the ton-scale. These test samples will be necessary for various industrial players to validate the specifications of our product. This is why we expect many new collaborations in the wake of those already in place with Clariant in the field of chemistry, with Butagaz in the field of household gas, with Arlanxeo in the tyre sector, with Lantmännen Aspen in that of biofuels, with Preem and Sekab in biofuels from lignocellulosic biomass and with L'Oréal in the cosmetic sector."
In February, you concluded the acquisition of Dutch company Syngip. What is the strategic importance of this operation?
"Syngip is developing a process to convert gaseous carbon sources into light olefins. This process is based on a company-owned microorganism able to metabolize carbon dioxide (CO2) and carbon monoxide (CO) in a vast range of high value biochemicals, such as isobutene, isoprene, butadiene and propylene. The entire Syngip team will be devoted to the development of third generation isobutene derived from CO2. Our partnership with American LanzaTech will also deal with this aspect."
What can we expect in 2017?
"We expect to move move forward on our first commercial plant project, held by IBN-One, the joint-venture we have created with Cristal Union (n° 4 sugar player in Europe). We also expect to progress significantly in the diversification of the resources usable in our process. In particular, I expect we will progress significantly on the usage of 2nd generation resources (wheat straw, wood chips...). Stay tuned!"