The Astelav Ri-Generation project was born to regenerate used household appliances. It is also an industrial initiative with a strong social profile. It's different from a "repair café" or a "restart party," and more like a branch of the Bertolino family business, experts in household appliances. Riccardo Bertolino started production for one of the first Riber washing machines between the 40s and the 50s, and in 1963 Astelav (technical assistance for washing machines) was born, in order to respond to post-purchase needs; it is currently one of the main European household appliance spare parts retailers.
Astelav is situated in the province of Turin, with 55 employees, a 7,000 square meter warehouse, 25,000 stock codes and 80,000 codes used per year; 30,000 deliveries in Italy and 3,500 abroad in order to supply 1,800 stores in Italy and 300 distributors in 75 countries around the world. The philosophy which gives life to the company is condensed in the sentence that appears on the wall of the conference room: "We transmit the pleasure of repairing through spare parts." This is awareness of being at the heart of circular economy, working in order to lengthen the use-life of objects, since a washing machine that should have a 10-year lifespan only has an average 4-year use-life nowadays. This happens for various reasons, which can all be connected to a lack of information and an unforgiving price logic: "…I would spend as much as buying a new washing machine at the shopping centre if I summed the consultancy fee and repair price…," "I can't afford to not have a washing machine whilst I'm waiting for it to be repaired…" and so on.
It didn't take much to move on from repair culture to the launching of Ri-Generation. Even though it required vision, effort and entrepreneurship, as well as passion and the will to cooperate with local entities from the territory. The Ri-Generation lab initiated its activities in Vinovo in January of 2017 and, over the course of one year, reintroduced more than 1,100 regenerated household appliances with annual warranties back into the market. It operates according to an authorisation to process electrical and electronic waste (RAEE) within the R2 category (washing machines, dishwashers, dryers, ovens etc.) and is awaiting authorisation for the R1 category (fridges, freezers, air conditioners etc.), that will be obtained once the problem regarding authorisations for end-of-waste activities is solved, which were halted after the Italian Council of State sentence (Sentence 1229/18).
Household appliances in need of regeneration mainly come from commercial agreements with logistics companies that deliver new household appliances and withdraw used products for retailers; as well as private individuals who get rid of functioning products that will no longer be used. The few fridges that were processed came from this channel. There can also be new products that were never used but damaged during transport and handling at retail centres, which can be reintroduced into the market under the "Re-new" brand once the damaged part is replaced (knobs, handles etc.). In short, this activity relocates household appliances, that should have been scrapped and sent to landfills, back into the market with a convenient price and a warranty.
Ri-Generation selects the pieces that can be processed and used according to their condition and production year, i.e. energy class A or above, from the large flow of household appliances destined for scrapping (approximately 300,000 tonnes per year are intercepted by Consortiums, an equal amount is sent to landfills or scattered into the environment).
After the malfunction and the broken or worn out parts of the household appliance are identified, it is then repaired at the workshop, its functions are verified with different cycles, it is sanitised and tested, cleaned, photographed and equipped with a user's manual, so that it can be sold just like a new product.
In addition to online stores, there are three retail stores currently available, one at the Vinovo workshop and two in Turin, one of which close to SERMIG – Youth Missionary Service – and the second in the historic San Salvario neighbourhood. The latter also functions as a didactic workshop, opened in collaboration with the Salesiani from the Centro di Formazione CNOSFAP Valdocco, that offers three training courses for unaccompanied minors that are fostered by the neighbourhood parish; thus teaching the skills of the trade to young boys and girls who can then become qualified repairers.
Eight stable jobs were created to date, six in the Vinovo workshop and two in the retail stores, but more developments are coming, along with new employment opportunities. Staff recruitment was carried out in collaboration with SERMIG, selecting people who came from difficult situations, workers from the household appliance industry or technicians from the assistance sector who lost their jobs, or young immigrants inserted into integration projects where training and employment are key elements. This synergy between "circular company" and "social enterprise" further qualifies Ri-Generation. By offering a second chance to those that have lost their jobs or to those who come from disadvantaged situations, means that Ri-Generation can state that they "regenerate people, as well as household appliances."
According to a study carried out by Enel, the regeneration of the first 1,100 pieces prevented 73.5 tonnes of materials from being sent to landfills, and if we consider the replacement of worn out components, "the circularity of resources" was equal to approximately 71.6 tonnes. In the future, it would be useful if a label displaying the matter circularity, saved energy and avoided CO2 index appeared next to the energy class label.
Ri-Generation operates with a business model based on the intuition that the flow of RAEE still has something to offer and that, after repair and reconditioning, devices can be reused on the guaranteed second-hand products market.
The supply chain's position is equally important, i.e. the availability of components and the control of the prices of spare parts, keeping in mind that Ri-Generation represents an element of diversification from Astelav's core activities, a crucial aspect within a market that tends to replace rather than repair.
Ri-Generation's future is evolving rapidly. Activities are being developed on a daily basis through a new production format that studies various alternatives, including reusing a part of the former Embraco company's area in Riva di Chieri, as well as the idea of using a large amount of unemployed workers. Similarly, new retail stores will soon appear in the main Italian cities, replicating the model experimented in Turin through conferrers, associations present in the territory and with the SERMIG's help.
Ri-Generation, www.ri-generation.com/it
Studio Enel, corporate, corporate.enel.it/content/dam/enel-it/azienda/circular/case-study/Astelav_scheda_IT.pdf
---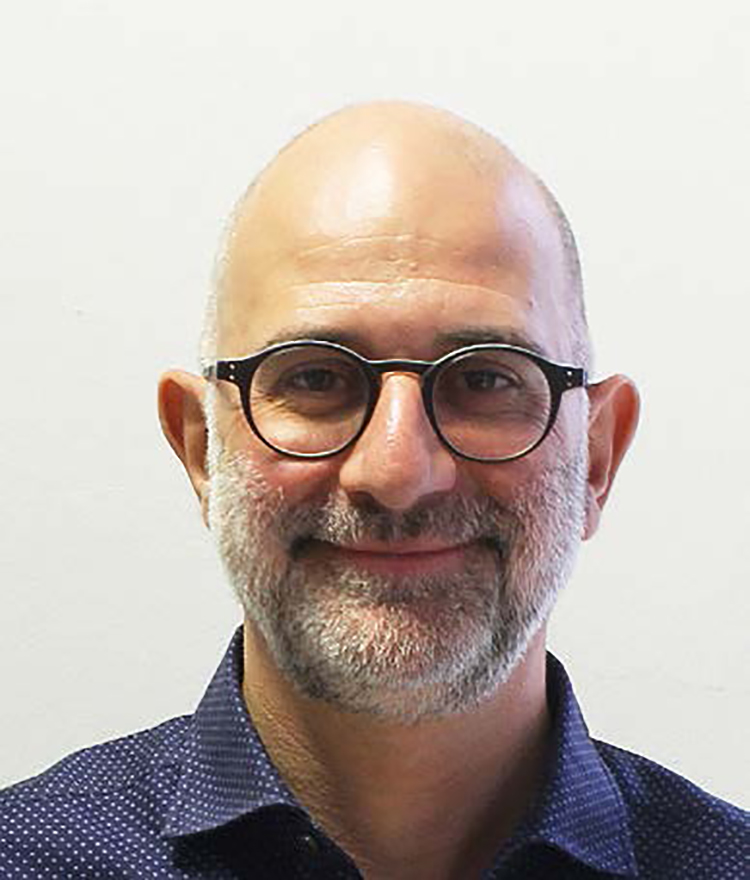 Interview with Ernesto Bertolino, Astelav and Ri-Generation Managing Director
by B. G.
Recovering the Spirit of Repair
Knowledge of the household appliance market and experience in the distribution of spare parts, acquired by Astelav through decades of activity, are the strong points of the Ri-Generation initiative, that has also been recognised as a champion of circular economy.
Some of the main topics that come up along with re-manufacturing – which is what is being done by Ri-Generation – are up-grading and up-cycling. Improving a product's performance – for example improving power outputs, functions or energy efficiency; and the "re-construction" of objects into different products from their original form – and hence relocating them within different use cycles (as furniture, art pieces etc.). In your sector is there room for up-grading or bringing a household appliance to a higher energy class?
"With regards to changing energy class I'd say no, since we only deal with A class products or higher, hence the ones already recognised by the market as valuable. We already start with the highest acceptable quality level. For what concerns the reuse of components, it depends on their value: if these components are circuit boards or high value aesthetic components in good condition and they can be used on other household appliances, I'd say yes, but we would not deal with universal components (inlet and outlet pipes, electro valves, magnetic pumps etc.), because in this case management costs and the verification of their functions are higher than the value of the operation. A circuit board can be extracted and reinserted into another similar household appliance easily; it is worth tens of euros and justifies the disassembly and verification costs. On the other hand, an internal component like an electro valve, requires the disassembly of the whole household appliance to operate on a component that is only worth a few euros."
Would there also be a problem with guaranteed functionality and safety on the regenerated item? Like what happens with cars recovered from scrapping…
"Yes, this is why Ri-Generation only uses original spare parts from the same brand as the household appliance during regeneration and reconditioning activities. This guarantees higher quality. Repairing through the Ri-Generation initiative also means compiling statistics for issues and defects of the components. This is useful in order to plan a warehouse strategy and improve partnerships with spare parts and components manufacturers."
Do you think the Ri-Generation activities will include other types of RAEE in the future, starting from small household appliances?
"Yes, especially those with a higher average value. I mean, we probably won't be dealing with 25 euro irons that would not even be repaired by the manufacturer, who would rather replace them; but we will be dealing with products like vacuum cleaners, coffee machines, more evolved ironing systems. Products worth more than 100-150 euros."
Are you in the process of designing new ecological packaging to carry and deliver regenerated household appliances?
"This process is being defined with the involvement of the Turin Polytechnic- Department of Industrial Design of the Architecture Faculty and SERMIG: it will be coherent with the circular economy's ecological philosophy. The first 'regenerated packaging' will be ready this autumn."
Is there space in Italy for the diffusion of a regeneration "network" with significant numbers, similar to the French Envie model?
"The space is there if we consider the availability of RAEE, the market and the potential demand. From a competencies standpoint, Italy has seen many activities that promoted regeneration but were unsuccessful due to lack of skills and/or spare parts: preparation is needed, as well as knowledge of household appliances and operational difficulties, and availability of spare parts. Widespread regeneration already exists and it is carried out by artisans and local technicians who withdraw appliances when they are not able to directly make repairs, performing them at a workshop and reselling the piece if it belongs in the mid-high price range. It is a widespread phenomenon, but it is so micro-widespread that it cannot be read or measured."
What do you expect from public policies? What can public decision makers do in order to facilitate and stimulate a widespread regeneration of household appliances?
"First of all we hope that the problem regarding the ability to release processing authorisations (end-of-waste problem) will be solved, an issue that showed no signs of improvement. We think it is necessary to rationalise and standardise competencies on a national level, since we cannot operate with different procedures and release modalities for every region, province or territory. RAEE is the same all across Italy, functional and efficient reuse and regeneration practices are the same, therefore there should be a larger national legislation that defines criteria and standards.
A lot is being done on a European level, therefore we just need to look around and copy what others are doing. In France, the United Kingdom, Belgium, Sweden and Austria, initiatives bound to the central action of the State and single cities are doing a lot to facilitate and incentivise the recovery and repair at every stage of an appliance's life cycle, even on a fiscal level. On this matter, we hope that VAT will be applied considering that taxes were already paid on the new product and taxing the regenerated product would only make sense if it is applied to the 'added' value or simply by setting a reduced rate. This would represent an advantage for consumers and a clear market incentive."
With regards to the people who work with you, you speak about "giving them a second chance" and "regenerating people." Why is this so important?
"We work with people who have already worked in the household appliance industry (an important sector in Italy that has shrunk greatly) and possess great abilities connected to household appliances. Or, with people who come from technical assistance jobs and were left without work after restructuring or merging, as well as people who have experience in SERMIG, immigrants who were already part of other projects, young men and women who have potential and a traditional culture of reuse and repair. But also young migrants, especially unaccompanied minors that are being looked after by local organisations that attempt to give them a professional and linguistic preparation. From this point of view, immigration of people who come from countries where repairing is still a widespread practice represents a resource for us, since these workers are naturally gifted towards being able to repair and due to their spirit and a culture are able to see objects we would want to throw away in a different light. I'm not saying we should reuse washing machines from the 80s, we have to put efficient products on the market, but the spirit of repairing anything that is worth reusing is a helpful spirit. Umar, who comes from Mali, says that he always repaired everything in his home: from his bicycle to small objects. Putting our hands on something that is not working is a spirit and cultural orientation that can affect us positively."