Karmenu Vella, the European Commissioner for Environment, Maritime Affairs and Fisheries, has recently defined Umicore as "great example of a company that has completely reinvented itself to meet the challenges of the 21st century."
Employing about 10,000 people and with an €11.1 billion turnover in 2016, Umicore is a stock-market-listed Belgian company. Headquarters based in Brussels and boasting a history spanning over 200 years, nowadays it is one of the leading experts on recycling complex materials (industrial and electronic waste) containing precious metals: it manages to recover 17 precious metals from over 200 input complex flows from all over the globe. Besides its activity in the recycling sector, Umicore is one of the three global leaders in the production of catalyst converters for controlling the emissions of light and heavy vehicles and all types of fuels; it is also one the main providers of cathode materials for rechargeable batteries used in portable electronic devices and in hybrid and electric cars.
While extracting more or less precious metals from old electronic devices and mobile phones is crucial, the most interesting thing about Umicore is its radical change of business model it has implemented over the last two decades, managing to transform itself from a metal extracting business (above all copper and zinc) into a company specialized in material technology and metal recycling. As a matter of fact, Umicore has completely abandoned mining: it recycles our waste from which it extracts metals becoming the so-called secondary raw materials.
It all started back in 1906 with the creation of The Union Minière du Haut Katanga (Umhk), operating in Katanga, a province of present-day Democratic Republic of Congo. Umhk's extracting activity, above all of copper, contributed to the economic development of Belgium: over the years, the Union Minière became the world leader in the export of cobalt (in 1950, it controlled 75% of its production) but also of tin, uranium and zinc.
In 1989, the merger of the Union Minière with Vielle Montagne, the zinc producing company founded in 1805, Metallurgie Hoboken-Overpelt, a metallurgic company, and Mechin, an engineering company, led to the creation of Umicore. The recession of the mid 1990s hit the company's profit pushing it to undertake a deeper restructuring programme. In 1995, Umicore derived 90% of its revenue from commodities and mining activities and only 10% from advanced materials such as cobalt and germanium.
In the nineties, it started its transition from the extractive and metal sector towards clean technologies and special chemicals. The company decided to change direction, starting a long transition phase requiring time, financial resources, vision and perseverance. Its industrial plan entailed a €650 million investment in recycling and advanced materials and disinvestment in the mining sector, improving profitability and social plan. In the first step of the transition, in the late 1990s, it opened a new R&D centre in Olen, near Antwerp; it also started exploring the sector for battery materials in Korea and launched new production processes in Hoboken, where one of the historical Belgian plants of the company was based, and made its first investments in China.
The company's positioning radical change led to two decades of investments and negotiations, takeovers and transfers needed to exit the zinc and copper market. Besides being time consuming, this process also required a lot of money: €5 billion in CAPEX (Capital Expenditure), R&D and environmental investments.
Environmental investments were also needed to tackle the legacy of Umicore's previous activities. In 1990, to cope with Umicore's pollution of historical production plants, a clean-up process was started, boosted between 2002 and 2003 (and 2006 and 2008). Thomas Leysen (the then CEO who was replaced by Marc Grynberg in 2008) committed himself to tackling any environmental legacy problems linked to sold assets. The clean-up activities posed problems, especially in France and Belgium.
Umicore held several talks with Flanders' authorities to reach a collective agreement and sign a deal in 2004 involving investments of over €150 million in clean-up programmes to tackle historical pollution problems. Over two decades on, the results have proved the Belgian company right. If back then, 90% of the Union Minière's activity involved mining, today 60% of Umicore's activity is based on recycling and clean mobility. This Brussels-based business generates most of its revenue and devotes most of its effort to R&D in clean technologies, such as catalyst converters to control emissions and materials for rechargeable batteries and recycling.
Umicore's new trend makes also economic sense. If before its transformation, ROCE (Return On Capital Employed) was -2%, today it averages between +15-20.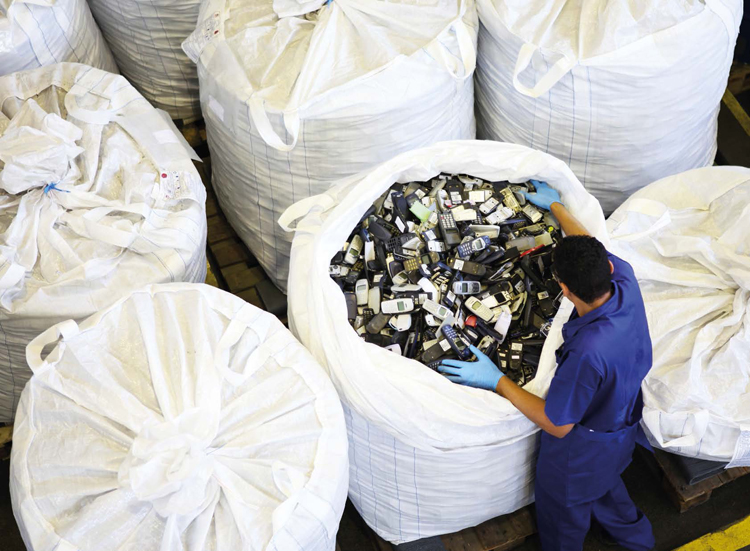 Betting on recycling and clean technology enabled Umicore to create a closed-loop business model that now represents its competitive edge. Strategic investments that have enabled Umicore to expand even geographically, with new production and technological activities in Poland, South Korea and Thailand. At the moment, and in the coming years, €300 million are being invested and will be invested to expand in China and South Korea in order to triple its cathode material production capacity by the end of 2018. At the same time, €100 million will be invested in expanding its plant in Hoboken by 40%, increasing its yearly recycling capacity from 350,000 to 500,000 tonnes. Thanks to its worldwide customer base and plants, Umicore builds its wealth exploiting three current very important trends: resource scarcity, air pollution reduction and electrification of transport. Umicore has been able to seize the opportunity offered by each of these three sectors entering the relevant market. To the resource scarcity, it responded with a recycling capacity enabling it to recover over 20 elements, including many precious metals. In worldwide efforts to introduce stricter regulations on emissions, it has seen global growth opportunities for auto catalyst converters, both for light and heavy vehicles. Finally, in the growing lithium-ion battery market, Umicore has been able to become a leader in the production of cathode materials for rechargeable batteries.
From this transformation period towards recycling and clean mobility, Umicore has obtained important economic, environmental and social results also becoming a global leader in sustainability. It is no accident that Umicore's activity satisfies UN's twelfth Sustainable Development Goal, "to ensure sustainable consumption and production patterns." Its knowledge acquired in the field of materials, technologies and in the material recycling sector, enables Umicore to transform waste into gold on a daily basis.
Info
---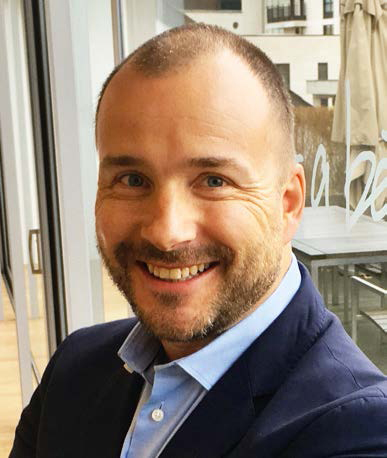 Interview with Tim Weekes, Umicore Director of Group Communications
by A. I. T.
A Transition Underpinned by Technology and Collaboration
What was the main reason behind the transformation from a mining company into a recycling one?
"I think it was certainly a move to get away from very cyclical commodity production that was very unpredictable in terms of profitability, requiring a lot of the capital investment. Although not in decline, the mining sector was certainly not the most exciting place to be from a business development point of view. We decided to invest more in the downstream development of products and recycling linked to the metals that we were previously producing. So the main reason was to enable Umicore to take advantage of some new opportunities in materials like rechargeable battery materials or materials for photovoltaic. In order to do that we had to completely reorient our business and investments."
What was the main challenge in the shifting process?
"One of the biggest challenges in the first instance was to find the way to separate and sell profitably the activities that were more cyclical and commoditised (that is with no qualitative differences on the market). It was a portfolio management challenge, to be sure that we were selling the right asset at the right time and investing in the right project at the right time.
"In 2003, we made a big acquisition that gave us a presence in the automotive catalyst market. Certainly, you need a bit of luck; these are not business opportunities that come by every day."
How important was the investor community? What did your investors think of the shift?
"Investors were very understanding even though at the beginning there were some difficulties. A number of investors were investing in Umicore purely because we were an interesting way to make money on the back of the commodity prices. The zinc and copper price was high and so the Umicore share price would have been high. It was difficult because these investors didn't want to invest in Umicore anymore. We got quite a number of new investors between 2000 and 2007 who really believed that the potential of the company was underestimated and as a company in transition the value would have been soon evident in the market. As we sold the zinc asset and the copper asset we moved in some new activities like the precious metal products in 2003. These investors understood that it was a long-term investment in a good forward-thinking company."
Resource scarcity: what do you think will be key in the next few years?
"I think technology will be key. Umicore has developed a very competitive business model focused on a circular approach and a closed cycle. The increasing scarcity of resources will be a value driver not just for Umicore, but for the economy in general. For example, one of the biggest growth areas for Umicore is the material for rechargeable batteries. We have already developed a system for end of life lithium batteries. When the electrical vehicles that are coming more and more on the market will need to be recycled and reach end of their life we have a technology to do that. This will alleviate some of the raw materials availability concerns that exist in terms of access to raw materials like cobalt, nickel or lithium. We need technology to be able to recycle. It takes a lot of innovation and effort, but it is worth it."
What is the main advice you would give to anybody working in traditional sectors like the chemical or the construction one who are thinking about starting the transition?
"I think it is difficult to give advice. In the world of metals we are quite lucky. Metals are really suited for the circular economy: they are sort of protected elements with specific physical properties. Metals coming out at the end of the recycling process are in same state in which they entered, they can be recycled ad infinitum.
"Yet, over the years we have learnt that some collaboration is needed along all of the value chain, for example starting with suppliers, to understand the operations taking place and knowing their environmental footprint. Collaboration is important in all its stages: even with industries using your products and with end customers. Only by collaborating with all these players can we find a way to reintroduce materials back into the recycling loop. Having an overall understanding of the whole value chain and of the product life has a growing importance. In the battery and electronic sectors for instance, a collaboration with manufacturers is needed to be certain that products are easily dissembled. It is necessary to retrace the design, the materials used and in which proportion and their provenance to make sure their environmental footprint is as low as possible.
"No matter what industry you are in, collaboration is key to start the right transition."