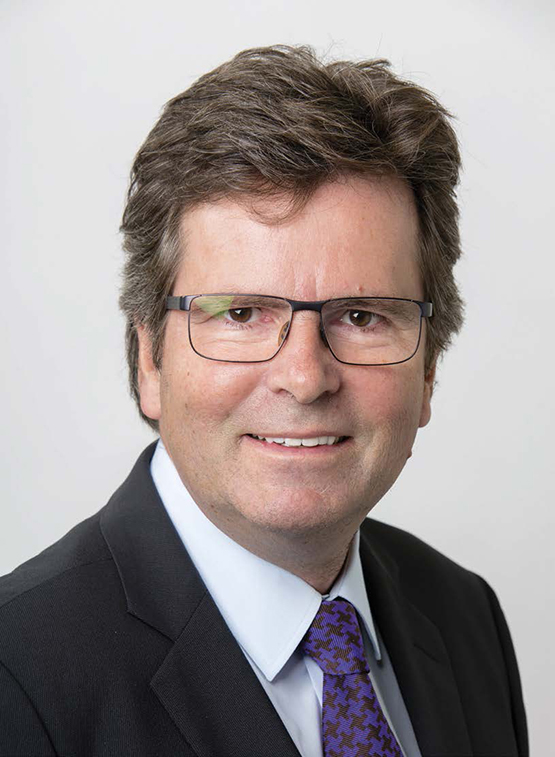 What is the role of plastics today?
"If they did not exist, modern society would have to invent them to ensure a sustainable future. The reason plastics are the go to material in so many different areas, is that they combine high performance with an efficient use of resources. From a purely economic point of view – plastics save costs. In terms of versatility and capacity for innovation – plastics are best placed to respond to a wide range of emerging technological needs. From a sustainability perspective, plastic applications provide significant environmental benefits in a variety of different areas, such as: packaging, the automotive industry, electric and electronic equipment, building and construction, household goods, leisure and sports equipment, and in agriculture."
Only advantages?
"However, with these numerous benefits come substantial challenges. Furthermore, with these challenges come responsibilities, particularly for us in the plastics industry. These responsibilities range from ensuring reliability in our products, to driving innovative solutions for plastic waste. At PlasticsEurope, we promote the sustainable use of plastics on behalf of our members. In doing so, we work together with different stakeholders to identify how plastics can best respond to major societal and policy challenges."
Plastic is currently under attack. We are confronted with marine litter, excessive use of packaging, and low rates of recycling; all of which disturb public opinion. What is your answer?
"We believe that the unique characteristics of plastics mean that they have a major role to play on the road to a more sustainable and resource-efficient future. First and foremost, waste containing plastic must be recovered to avoid it ending up in landfills unnecessarily or, worse still, littering the environment. PlasticsEurope's objective is to contribute to the goal of reaching zero plastics in landfills. This can be achieved by thinking about the entire lifecycle of plastics and emphasising circular economy solutions. It requires collaborative and concerted efforts, by all stakeholders, to improve waste collection, pre-treatment, sorting, recycling and energy recovery. The European Commission's Strategy for Plastics in a Circular Economy, presented by the European Commission in January 2018, is an ambitious effort to 'make recycling profitable for business, curb plastic waste, stop sea littering, drive investment and innovation, and spur change around the world.' Also, in January 2018 PlasticsEurope published the 'Plastics 2030 Voluntary Commitment,' which sets out a series of ambitious targets to be met by 2030 and outlines future initiatives that will be undertaken by the industry in partnership with others. It focuses on three key areas: increasing re-use and recycling, preventing plastic leakage into the environment, and accelerating resource efficiency. Plastics need to be responsibly managed throughout their lifecycle. We must prevent them from escaping into the environment by enforcing proper waste management, mindful product design and responsible behaviour. While most of the plastics that litter the environment are post-consumption, some of this litter is industrial, such as resin pellets that pollute rivers and oceans. In general, pellet loss containment is part of any company's environmental management system. However, to give additional priority to this topic and engage with the value chain, PlasticsEurope and its members have been actively promoting good plastics stewardship practices through the Operation Clean Sweep® (OCS) initiative, since 2011."
What results has this initiative achieved?
"Currently, nearly 70% of PlasticsEurope members to whom OCS is applicable have signed the OCS pledge, including the largest plastics producers and all Steering Board members. By volume, this covers the vast majority of plastic production in Europe."
In this framework what does the plastic industry do about innovation and R&D?
"PlasticsEurope has committed to work towards a more sustainable, circular and resource efficient economy and believes that innovation is the key to achieving this. For instance, a competitive industry will strengthen investment in innovation, thus promoting and developing new recycling technologies in their broadest sense (including sorting), putting in place proper waste management infrastructures in Europe, and promoting responsible consumer behaviour."
How does this relate to European industry in advanced recycling and bioplastics?
"On top of producing materials which enable things like significant energy savings, plastics producers continuously pursue resource efficiency objectives in their own operations. This is obtained through high quality installations and environmental management systems. Plastics producers also endeavour to increase energy efficiency in production and to use lower carbon emitting energy and feedstock where competitively available and sustainable. Renewable and natural gas are possible examples of feedstock which can be used as a lower carbon emission raw material. In the long run, innovation for the use of alternatives to carbon sources, be it CO2 as a feedstock, plastic waste or renewable raw materials, will effectively contribute to improving the resource efficiency of plastics raw material production. We also commit to conducting a study on plastics in the circular economy, focusing on the increase in use of alternative feedstock by 2019. Based on the outcome of this study, appropriate recommendations for action will be formulated, aiming at minimising environmental impacts."
PlasticsEurope, www.plasticseurope.org/it
Plastics 2030 Voluntary Commitment, tinyurl.com/yc6hbhy3