Minneapolis is a progressive city, rising from the gentle banks of the Mississippi river, in the Upper Midwestern state of Minnesota. For many years the city was famous for its skyways, enclosed footbridges between skyscrapers that let walkers avoid the freezing winter temperatures, and for the Mall of America, which to this day is still the continent's largest shopping centre. Last June, between the 18th and the 20th to be precise, Minneapolis was put on the map of global innovation as it hosted Circularity 19, the first large American circular economy convention. The event was organised by GreenBiz, a well-known US events company that is famous for being behind Verge, a mega-event held every year in Oakland focusing on sustainability. Circularity 19 partner, Renewable Matter, went to Minneapolis to report on the event.
"The circular economy, which until a few years ago was unknown in the United States, is gaining traction," explains Joel Makower, CEO and Executive Editor of GreenBiz Group as he addresses the large number of participants from the stage. "These are complex times [a veiled reference to US President Donald Trump's hostility to environmental issues], but I am an optimist. And the people present here justify this optimism."
According to Lauren Phipps, one of the organisers of Circularity 19 and Director of GreenBiz, "the turnout at this event has been exceptional. There have been over 850 participants from 16 countries, and the event was sold out weeks before it opened. A success that exceeded even our expectations. It is an important signal." The atmosphere in the lobby of the Marriott hotel is electric, and all the workshops – on marketing, PaaS, circular fashion, circular economy and logistics – are all overflowing with enthusiastic participants. Attendee demographics tell an interesting story: 42% come from corporations with over a billion dollars in revenue, 78% from the private sector, 12% from NGOs like the Natural Resources Defence Council, while only a paltry 2% are from the public sector. "America is opening up to the circular economy, and the potential in this country is immense," explains Shannon Bouton, Global Executive Director for Sustainable Communities at McKinsey.org.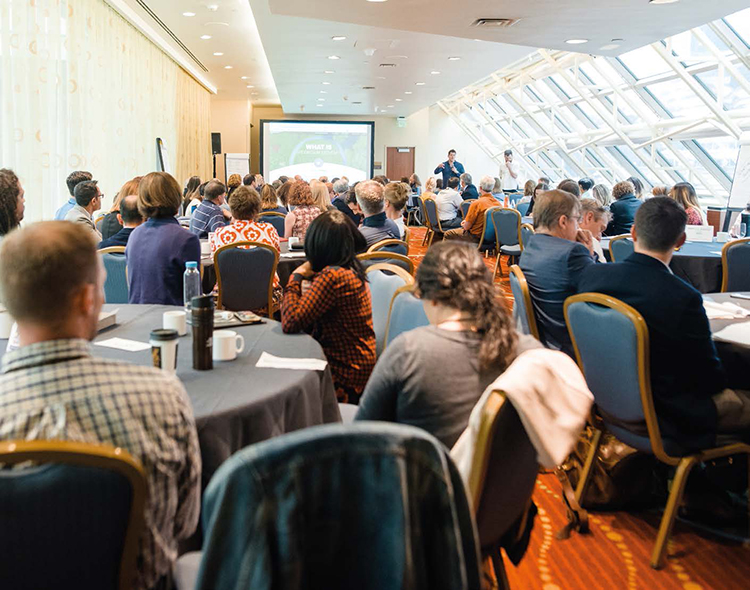 Conquering the West
So the potential is very high, and we will undoubtedly witness a growing debate at the corporate level, which will extend to the world of politics (starting with the issue of waste, deferred for years in the US – the homeland of landfills – and once again prominent thanks to the "plastics crisis"). The debate will also benefit from the cultural world's involvement, with the contribution of academics, designers and architects. This dynamic was also evident at another event where Renewable Matter was a partner, the New York Circular Economy Week, which will be returning in 2020 after the success of its first edition earlier this year. Looking around during a coffee break at Circularity 19 it is easy to see which companies are taking part: Target, Dell, Apple, Lockheed Martin, Amazon, Google, Unilever, Walmart, Waste Management, TerraCycle. Casual encounters never fail to be surprisingly fruitful, which combines well with an efficient networking app and a series of good opportunities for mingling during workshops and dinner.
3M (formerly the Minnesota Mining and Manufacturing Company) – a Minnesota-based US multinational that produces stickers, abrasives, refractive film, fireproof equipment, dental products, electric materials and electronic circuitry – announced during the event its entry into the Ellen MacArthur Foundation's CE100 Network, which unites leading circular economy companies.
Sarah Chandler, Apple's Senior Director of Operations and Environmental Initiatives, explained solutions for reducing mineral extraction and the most innovative ways of repairing and regenerating Apple products. Gargantuan electronics retailer Best Buy demonstrated its plan for WEEE management and the collection of over 5 million electronic devices, as well as its "Geek Squad" of 20,000 expert repairers who will help prolong product-life. "We really want electronic devices to remain in use for as long as possible, and this is made possible by our repairs department," claimed Alexis-Ludwig Vogen, Best Buy's Director of Corporate Responsibility & Sustainability.
The picture would not have been complete without Silicon Valley's take on circular economy, with Google on the front line. "Google wants to embody this vision through its strategy," says Kate Brandt, Google's Sustainability Officer, while discussing the Circular Google project, which aims to eliminate toxic components from marketed products. But there's more: big data is the key to making the concept of waste obsolete. "Waste is a data problem. We want Google to become circular in a system that has to be reconfigured internally, where every bit of refuse is a resource and where data allows us to maximise reuse of finite resources. Artificial intelligence will have a central role in the circular economy transition," Brandt explained.
It would be interesting to see what the ecological footprint of all the attending corporations would be. Undoubtedly, the size of these mega-companies works in favour of a rapid transition in terms of scale. Take Las Vegas, for example, which until very recently was the capital of waste, with all-you-can-eat buffets where gamblers and tourists stuffed themselves whilst leaving mountains of plates behind. "Today Las Vegas has become one of the virtuous centres of food waste management in the US," states Yalmaz Siddiqui, Vice President for Corporate Sustainability at MGM Resorts International, the casino and hotel giant that manages 40,000 rooms and 400 restaurants in the Nevada city alone. "All waste is upcycled and sent to the right place: we have eliminated straws and many single-use plastics, reduced waste by optimising the management of buffets, reducing plate sizes and many other initiatives." At the company level, between 2007 and 2018, MGM Resorts International redirected over 150,000 tonnes of food waste to food banks, to the production of biofuels, compost and feed for farming. In 2018, the Bellagio Hotel and Casino directed 2,210 tonnes of food waste towards pig farms, a 455% increase from 2015. The American mantra is: if you're big, you can have big impacts.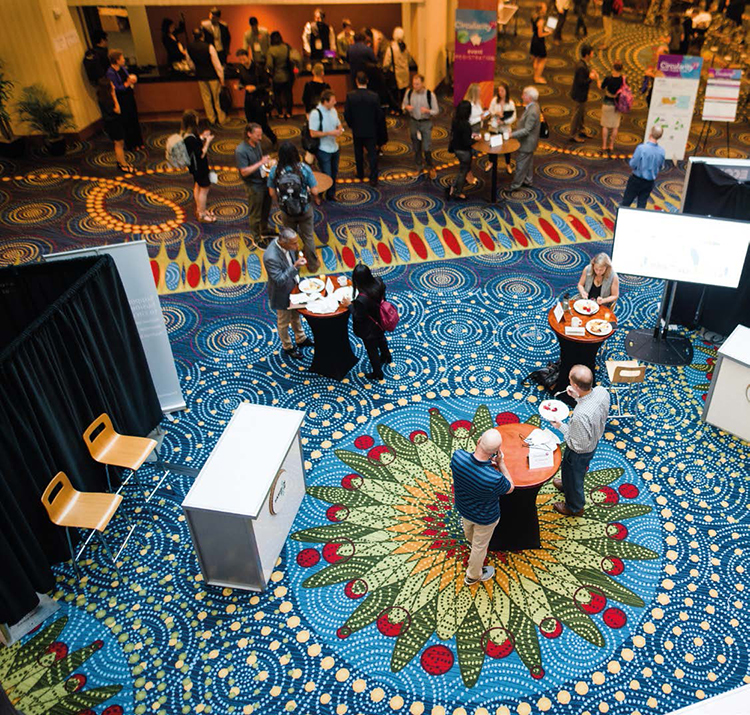 The Right Framework
How can we create the cultural conditions for a circular system in America? Lauren Yarmuth, Director of Circular Economy at the design colossus IDEO, claims that today "we have the opportunity to reimagine, to rebuild. The right context has come into being. The circular economy is related to understanding the potential of things, the potential of waste, the potential that a nutrient has to remain in a cycle for as long as possible. And our potential to contribute in an important way to the world that surrounds us." For many CSR and sustainability managers, the challenge in America is still there: how do we educate people in matters of circular economy – a concept that is still extremely niche – and how do we implement it so that it is more than just greenwashing, so that it becomes a strategic environmental practice, with a measurable return on investment? But they themselves offer up the answer: our brands and the economy have to provide solutions. In the long run, companies that don't decarbonise and don't invest in new business models risk losing revenue and damaging their image. The environmental crisis is an issue of security and survival that is very clear in the minds of the many professionals filling the Minneapolis Marriott.
Debate at the convention, however, is about much more than profit and the planet. At the "Power, Privilege and Bias in a Circular Economy" session that was held on the main stage, Tawanna Black, CEO of the Center for Economic Inclusion in Minneapolis, and Carrie Freeman, Managing Partner at consultancy firm SecondMuse spoke of the need for a "socially" circular economy that is made in the USA. The question being addressed is an important one, one rarely discussed in European national debates and which has certainly been overlooked in Italy and Germany. "How do organisations that are working to create a circular economy ensure that all people are involved, and avoid perpetuating current systems that exclude and marginalise?", asked Tawanna Black. "We must enter this new reality with a high level of humility. We don't know what is really happening, both because of the novelty, and because all of these actions are voluntary. But we know that it has to be an inclusive economy," Carrie Freeman asserted.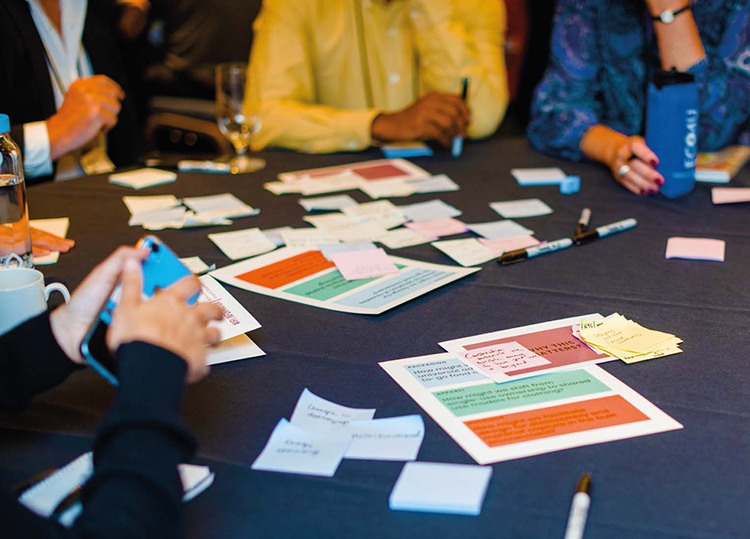 Wastin' in the USA
We know full well that the circular economy is so much more than flows of material in ever more localised loops. However, in the USA, the waste question remains a pivotal one. At the political level the global campaign against single-use plastics has rekindled American interest on the issue of waste, regeneration and reuse. On 21 June 2019, just after Circularity 19, the US House of Representatives passed an amendment to Bill 3055 – concerning appropriations for various governmental departments – which requires Congress and the federal government to design a national strategy for the recycling of resources. Currently, waste is often managed by private companies and regulated by state – or even county – legislation, making recycling and end-of-waste solutions extremely complicated across all 50 states.
The amendment highlights the interest representatives have to work with the EPA (Environmental Protection Agency) in developing a recycling strategy that "guarantees long-term stability for local programmes." "After learning about the rising costs and challenges of maintaining local recycling programs in southeast Michigan, I have been working to bring attention to the recycling crisis that is unfolding in communities around the country," declared Hayley Maria Stevens, Democratic representative from Michigan, in a statement to the press.
"The national recycling strategy is an absolute priority in order to strengthen recycling in communities across America," explained Betty McCollum, chair of the Interior, Environment and Related Agencies Appropriations Subcommittee. "It is environmental and economic madness to fill landfills and incinerators with recyclable materials because of confusion at the bin. Every household, business, school and institution should be using a standardised system to eliminate contamination and increase effective recycling."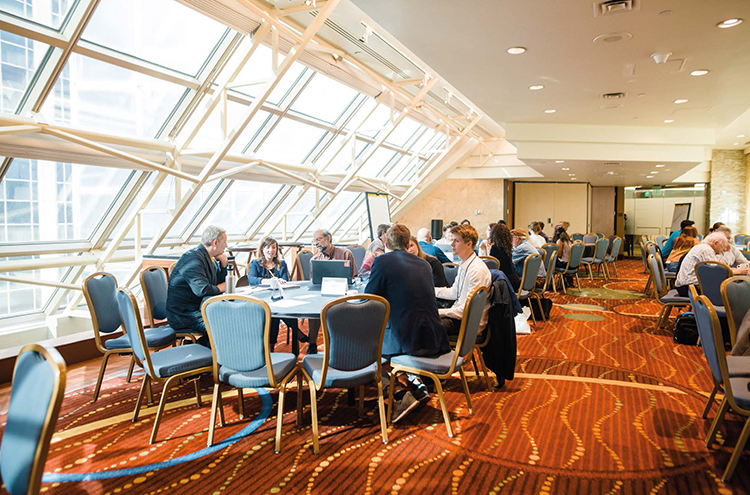 A report attached to the legislative proposal asked the EPA to devise recommendations for voluntary actions that could "reinforce and sustain the current system," including the implementation of standardised recycling labelling for the whole country. A good model to adopt would be the one offered by Recycle Across America (RAA), a non-profit that is well known for its efforts in reducing the contamination of recycling. According to the organisation's website, RAA labels – which have been adopted by various brands, K-12 schools and by Rhode Island state – have been shown to have increased recycling levels by 50-100%, "significantly" reducing the amount of waste disposed of in the wrong bin.
While companies are beginning to shine, the public sector is hesitant. There are, however, some signs that things might change: after the intriguing conference on 15 August 2019, which will be held in Washington D.C. by the Chamber of Commerce Foundation, the next big appointment to check the pulse of the American circular economy will be Circularity 20, planned for 18-20 May 2020 in Atlanta, Georgia. We can't help but wonder if more space will be given to the public sector, or if private companies will remain the main drivers of circular change. What is certain is that we will be there to tell you all about it.
Circularity 19, www.greenbiz.com/events/circularity/minneapolis/2019
Recycle Across America (Raa), www.recycleacrossamerica.org
Greenbiz Group – Circularity 19