Some figures first of all. At the moment, in Italy, there are 7,123 kilometres of motorways, 24,241 kilometres of state roads, 154,948 kilometres of provincial roads and 1.3 million kilometres of council roads. This means that the infrastructure sector, including maintenance and construction of new layouts, has a key impact in the production of waste and ensuing environmental pollution. But, seen from another point of view, it is a phenomenal field where the principles of the circular economy can be applied, in order to relaunch the sector and reduce the impact of intervention, by pushing material recycling. It is not about environmental utopia but rather concrete prospects, in fact a process already under way delineated by Italian laws and decrees but also by a European directive (2008/98/EC), according to which, by 2020, 70% of waste from construction and demolition should be recycled. And there is no shortage of public and private works already accomplished in Italy, albeit amongst many hurdles and slackening. The most obvious example is that of ANAS, an Italian public limited company whose only member is the Ministry for the Economy and Finance, directly managing about 26,000 kilometres of roads, including 90% of the State ones. Over the last few years ANAS has been revising its special public procurements, aiming at asking contractors the environmental certification for the construction site management.
A practical example of infrastructure made by ANAS through recovery of construction waste is the Mestre bypass, where they managed to save over 70% of material, i.e. 32,000 m3 of quarry material. In this way – and this should not be underestimated – about 40,000 lorry journeys for transport of material were avoided, thus considerably reducing carbon dioxide emissions.
A few more figures can shed some more light on the issue. Every year, in Italy, almost 45 million tonnes of inert waste is produced, i.e. rubble, bricks, shards of glass, construction and demolition waste. If 70% of all this were recycled, rather than landfilled, at least 100 out of the 2,500 active quarries in Italy could be closed for a year, as Legambiente highlighted in its latest Recycle Observatory Report on construction material recycling, published last June.
Today, 62.5% of what is extracted from quarries in Italy is made of inerts. Throughout Italy there are at least 15,000 used or abandoned quarries, of which more than half are former gravel and sand quarries. A situation bound to repeat itself, with strong repercussions on the landscape and local areas, since the recovery of inert waste in Italy barely reaches 10%, according to UEPG (Union Européenne des Producteurs de Granulats) data, with huge regional variations. In practice, the official estimates (Eurostat 2012) suggest 53 million tonnes of waste and recycling in the region of 70% at national level, but in Italy illegal processing distorts data completely. Suffice it to compare, for example, Italian figures with those of the Netherlands – with a population four times lower have 81 million tonnes – to understand that something is not quite right. That 70% is a huge step from reality.
The impact of quarries on the Italian landscape is one of the most urgent environmental issues, because Italy is still scattered with open wounds throughout the peninsula. It is a fact that today there no longer exist technical, performance-related or economic reasons that can act as excuses not to use materials from construction recycling. In fact, the implementation of a circular economic system brings with it more than one advantage. First, in terms of employment and entrepreneurial activities, because European experiences show that both employment and number of businesses increase thanks to the creation of specialized supply chains. Second, reduced quarry extraction. Because by reaching 70% recycling of recovered materials, over 23 million tonnes of materials would be managed which – as mentioned above – would avoid quarry exploitation. Last, in terms of energy consumption and greenhouse gas savings. Indeed if from now until 2020 the quantity of recovered ELTs should double, thanks to the rubber powder derived from it, 26,000 km of roads could be paved. The consequent energy saving, considering that oil-derived products would no longer be used, would amount to 400,000 MWh, i.e. equal to two-year consumption of a city like Reggio Emilia, with a CO2 reduction of 225,000 tonnes.
Against this bleak backdrop, a positive example of circular economy that has been applied to infrastructure for several years is the use of rubber powder from ELTs in asphalts. In Italy, every year, 350,000 tonnes of ELTs are recovered and stored in plants where they are ground and shredded to produce recycled rubber, steel, textile fluff and alternative fuels to fossil ones. In 27 different provinces, 250 km of roads with recycled rubber asphalt are already in use, a technology whose strengths lies in halving traffic noise and a life expectancy three times longer compared to traditional asphalts.
Legambiente calculated that, if Società Autostrade used recycled materials for road extensions currently under way or planned over the next few years – amounting to 141 km – considering only foundation and bitumen layers, with the use of recycled materials there would be a saving of 400,000 m3 of material, equal to at least the annual production of two large to medium-sized quarries.
And yet, at the moment, none of such construction sites plan to use rubber powder in asphalts or aggregates and materials from recycling of roadbeds.
However, there are several obstacles to the 70% European target of construction and demolition waste within the next three years. The first barrier is about construction sites of public and private works. According to many contracts, some categories of quarry or at least "natural" materials must still be used, which excludes exploitation of those from recycling. In this respect, a substantial step forward has been taken with the introduction of minimal environmental criteria for the entrusting of planning services and works for new constructions, renovation or maintenance of buildings and construction site management by public administration.
A second hurdle stems from the absence of clear guidance and obligations for the use of materials from recycling in public works' construction sites. In essence, the problem is that with regard to many materials from recycling there are still many uncertainties and this affects their use. This is why it is key to shed some light on the transition from waste to recycled product. First and foremost because waste that did not successfully complete its recovery treatment, if used instead of traditional construction materials, creates serious problems for the construction business, both legal (illegal waste trafficking) and technical (failure to accept materials by managers). The objective must be to establish very specific technical and environmental criteria with rules on the geotechnical and environmental characteristics that aggregates must have for all materials we are discussing. This is a fundamental step to establish when, before specific recovery operations, waste stops being considered as such and becomes secondary raw material and therefore not susceptible to rules and regulations on waste.
Recycle Observatory Report, L'economia circolare nel settore delle costruzioni, June 2017; www.legambiente.it/contenuti/dossier/rapporto-recycle-2017
Info
---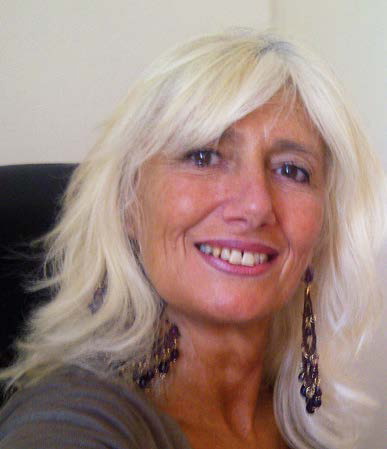 Interview with Serena Majetta, head of Geology and Management of Materials for ANAS
by L. D.
Reward those Using Recycled Materials
With regard to the circular economy applied to the infrastructure sector, Serena Majetta has quite a lot to say. The geologist is Head of Geology and Management of Materials for ANAS, the government-owned company managing national roads relying on an investment plan of €30 billion a year that, for this very reason, can become the driving force for a truly sustainable development process, pointing out and highlighting management strategies for the whole nation. Such good intentions must take into consideration numbers and balance sheets. "ANAS' objective – explains Majetta – is to find a production opportunity in a long-lasting context of effective reuse of waste from construction and demolition, while limiting the consumption processes of soil and primary resources."
In this respect, the European directives seem stringent.
"True, the well-known 70% European target of recovered inert waste by 2020 sets specific targets and limits, but its practical implementation has not gone hand in hand, unfortunately."
In a system with many hurdles, everything starts from public procurement.
"ANAS is setting up public procurements rewarding those using recycled materials, not just earths and rocks, but also secondary aggregates. Implementation of environmental certification for construction sites management, wherever the law does not provide for it. The objective is more and more to avoid exploiting quarries."
An excellent intention, but is it currently achievable both from an organizational and an economic viewpoint?
"We cannot hide the fact that the sector is not ready yet. I am talking about ANAS, directly managing almost 25,000 km of roads, soon to become 30,000: it is still difficult to get hold and use without any problems recycled materials throughout such a vast network. With reference to costs, there are already guaranteed supply chains, now the whole sector should be standardized."
How are businesses reacting to such regulatory trend pushing for an increased use of inert waste?
"Most construction companies ANAS deals with would like more specific regulations and asks for their products to be tested, in order to have certification of suitability for the recovery materials. We often refer to former quarry companies that redirected their field of action. From this point of view, a very encouraging trend."
Are there already practical examples of recyclable materials used in ANAS's construction sites?
"Of course, we have been using milled material for the renewal of road foundations, blending it with foamed bitumen and cement. For example, on the A3, Autostrada del Mediterraneo, in the whole of the third macro-section the construction from scratch of the foundation layer was carried out reusing milled material. While along the State Ionian road the lime stabilization process allowed us to use materials from tunnel excavations. In practice, the stabilization process involves blending clay soils with added lime in order to make them suitable, resistant and stable."
Have you got any relations with other bodies in order to coordinate a sustainable development of the whole sector?
"We are trying to create a consortium highlighting the main objectives and relevant strategies together with all stakeholders. In this respect, we are collaborating with La Sapienza University in Rome in order to start a virtuous circle where regulatory bodies can check construction businesses."