It might well have been the largest circular economy gathering to this day. We are talking about the first ever World Circular Economy Forum (WCEF), that took place in Helsinki, Finland, on 5-7 June 2017. More than 1,600 key people from almost 100 countries shared ideas and best practices in the Finnish capital, trying to find the world's best circular economy solutions and gather together the most recognized experts and decision makers in the field. Renewable Matter was there reporting.
Why this tiny, smart, pro-European country? After Holland, Scotland and Italy, Finland has decided to go circular and be at the forefront of rethinking its economy. "A circular economy could bring estimated net savings of €600bn (£523bn) to European companies. In Finland alone circular solutions could provide €2bn-3bn (£1.7bn-2.6bn) added value annually" explains the Minister of Environment, Kimmo Tiilikainen, during a press-briefing.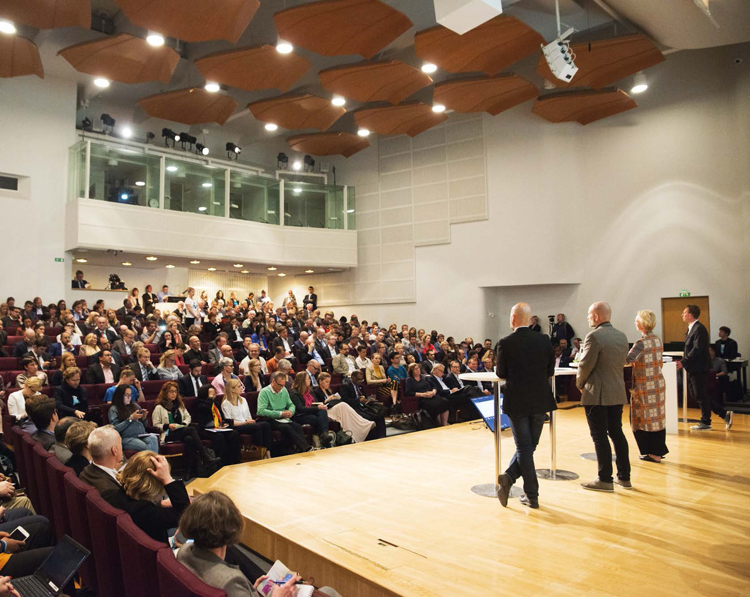 "To seize these benefits and more, two years ago the Finnish government set a strategic target to become a forerunner in the circular economy" continues Tiilikainen. "We involved the highest possible level in our government, since this could be key to promote circular economy and make a visible change in the Finnish economy. Then last year we adopted a national circular economy road-map. The process was very interesting, because there were a couple of ministers took up a moderating role and more than a thousand people were involved in that process, representing businesses, NGOs, municipalities and so on." The outcome is a solid plan with an ambitious vision, concrete projects and clear responsibilities.
That roadmap included the realization of a world forum on circular economy, open to the largest number of stakeholders from all over the planet. "This was something that was really needed: to gather people to make a jump forward in the circular economy," says Ernesto Hartikainen, a manager of the sovereign Finnish fund, Sitra, responsible for organizing WCEF. The 2017 circular economy event was organized by Sitra, the Finnish Innovation Fund, with the support of the Nordic Council of Ministers, the Ellen MacArthur Foundation, and the Finnish Ministries of Environment, Foreign Affairs, and Economic Affairs and Employment. Altogether there was 12 organizations partnering with Sitra. Hailed by the media, the event was a defining moment in the long road to develop a circular economy.
Around the venue, during WCEF 2017, one could meet an entrepreneur from Vietnam, a start-upper from the US, a city manager from Amsterdam and an enterprise from Russia. Key players of the sustainability world, like the environmentalist Ashok Khosla or the ex-director of UNEP Achim Steiner, were available for chat and meeting in the Finland Hall in Helsinki, the Expo & Convention Expo Centre in Helsinki. A whirlwind of conferences and showcases highlighted the dynamic world of the circular economy. WCEF 2017 featured 17 plenary and parallel sessions showcasing circular economy solutions for business, cities and finance. A wide variety of topics were addressed, including: integrating the circular economy into the 2030 Agenda; innovation challenges for the circular economy; circular cities; economic research on the circular economy; and financing the circular economy. All 17 sessions were live streamed and recordings can be seen at www.wcef2017.com.
Among the keynote speakers, Janez Potočnik, co-chair of the UN Environment International Resources Panel, gave an overview of global use of natural resources. Noting the projected growth in world population as well as per capita consumption, he said the latter is a stronger driver of increasing natural resources use than the former. Underlining that the richest countries consume ten times more materials than the poorest, Potočnik said that developing countries cannot follow the same development trajectories as developed countries because of a lack of available natural resources. He noted significant potential for increasing resource efficiency, but felt that since markets will not achieve efficiency by themselves, public policy and political will are needed, as well as leadership and improved governance at a global scale.
Noting that "financial capital is overvalued, human capital is undervalued, and natural capital often is not valued at all," Potočnik called for a transition to a new economic model that decouples economic growth from resource use and uses resources more responsibly. "Humans are supposed to be intelligent and it is high time to prove it," he said.
Many participants were from Tokyo. Tadahiko Ito, State Minister of Environment of Japan, was present at the event and described one of the "oddest" plans to use urban mining of materials from discarded mobile phones and electronic goods. Japan will use this material to manufacture 5,000 gold, silver and bronze medals for the 2020 Olympics, to be held in Tokyo, Japan. "Japan is one of the leading nation in the circular economy," explained Teppo Turkki, Leading Specialist for Sitra in Japan. "They are on islands with extremely limited resources so they have been developing such solutions since the 1970s and 1980s, especially in consumer electronic. There is no one better." He points out that the recycling industry alone employs 650,000 people and makes up 7% of Japan's GDP. Some 80% of car parts and 98% of all metals are recycled in Japan. Renewable Matter couldn't verify those numbers. But Japan is famous for many ideas to close the loop in many sectors. Like the Aigamo Method, a distinctly low-tech approach to rice farming created by farmer Takao Furuno. It uses ducks and fish that eat insects so less insecticides are needed, while paddy weed provides nitrogen so less fertilizer is used. Yields in these rice fields are 20-50% higher than industrial farming methods.
One of the most interesting keynote was the one of Anirban Ghosh, of Mahindra Group, elaborated on how the circular economy can add to customer value and build the brand, using case studies from India. He described the relative importance of the various components of consumer value, including functional and rational benefits. He explained that no matter how cool or sustainable a product is, if the "lower levels of the pyramid" – functionality and rationality – are neglected, a product will not sell.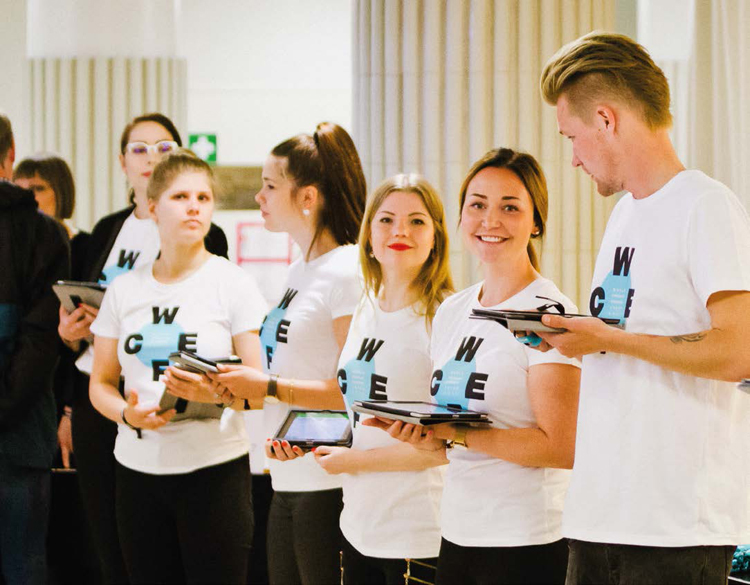 With over 1,600 participants to meet and network with and numerous side events, it was hard to follow all the panels. However WCEF 2017 has proven Finland's strategy to be right. Next year's forum is planned to be held in Japan at the end of October (which explains the high number of Japanese in Helsinki). "This has been our Finnish gift to the world," said Matti Vanhanen, Member of the Finnish Parliament and Chair of Sitra's Board of Directors. "Because sharing knowledge is one of the pillars of circular economy."
But before WCEF 2018, Sitra organised a seminar in Brussels titled "Beyond WCEF – Are European policymakers ready for a global circular economy?" with the aim of emphasizing the importance of EU policymakers to view the circular economy from a global perspective and not only from a European perspective. The International Resource Panel co-chair Janez Potočnik was joined by the Vice-President of the European Commission Jyrki Katainen as well as the Vice-President of the European Parliament Heidi Hautala.
The discussion of European decision-makers raised issues such as: crisis management, integration of SDGs and circularity into trade agreements, promotion of circular economy in the least developed countries, long term planning.
The Sitra Fund
Of course WCEF 2017 was also a world stage to showcase the Finnish way to the circular economy. The core element of the circular transition in the country of Linus Torval (the inventor of Linux) is a sovereign fund, called Sitra, funded in 1967, exactly fifty years ago, with financial support of the Bank of Finland.
This entity that responds directly to the parliament manage an average of 30 million euro of funds each year. "Sitra's goal is to bring systemic change across society," explains Ernesto Hartikainen, Sitra manager for WCEF. "This will be also achieved through a circular economy roadmap that has the goal to make Finland a global leader in the circular economy by 2025. We are involving many ministers, the public and private sector and we are expected to challenge the status quo in the country and with evidence. We are not a think tank, we are a 'think and do tank.'" Sitra in fact works both on policy recommendations and on research and development in very concrete projects. The fund estimates that the roadmap would bring at least three billion euros in added value to the national economy while it contributes to decoupling perceived well-being and economic growth from greenhouse gas emissions and increasing natural resource consumption. If the number of ministers and politician present at WCEF was a metric of success, the circular economy will easily be a new cornerstone for the Finnish economy.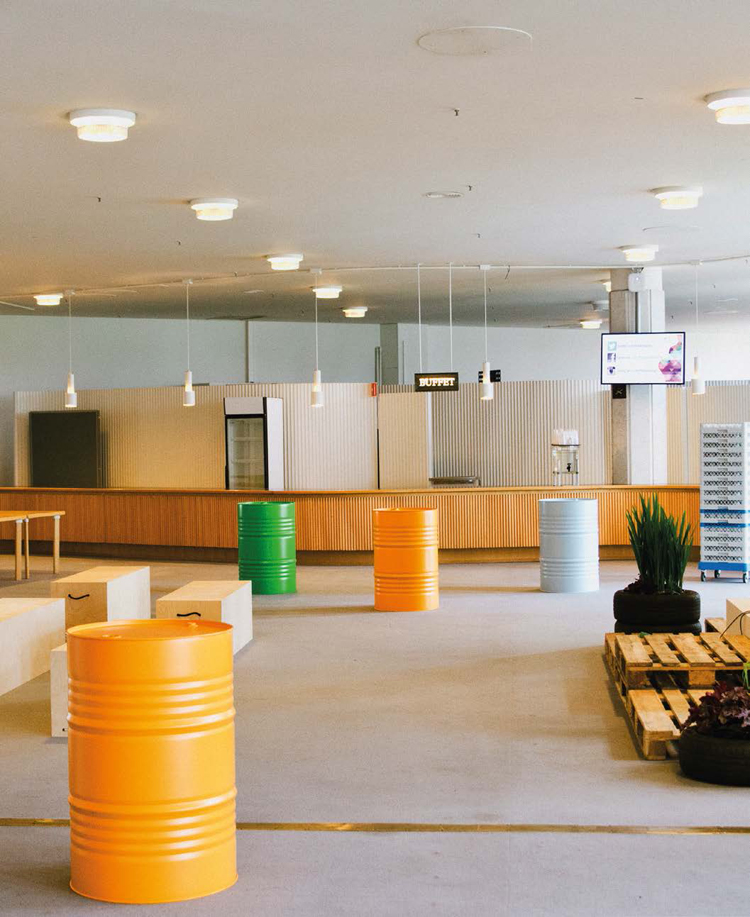 "The roadmap has identified sixty different kind of projects, with cities or companies, divided in four focus areas: one is related to sustainable food system, the second is related to forestry, third is circular buildings and constructions, technology and industry's supply chain, fourth is transport and logistic," explains the environmental minister Kimmo Tiilikainen. To maximise the results Sitra have first worked to remove legislative and regulation bottlenecks. Then pilot projects have been implemented. The list includes companies such as Valtavalo, which sells lighting solutions as opposed to light fixtures; EkoRent, which provides a shared electric vehicle solution for housing communities and companies; and Eko-Expert, which offers a recycling method for surplus building insulation. Finnish-owned Swap.com facilitates the recycling of goods from the United States on its online consignment and thrift store, and tractor manufacturer Valtra offers factory remanufactured gearboxes as an alternative to entirely new ones. The project selection was based on four evaluation criteria: how interesting the examples are, quality of business models, the scalability of the solution and effectiveness.
Some projects are done at very large scale. Such as the Kera District, in the city of Espoo, a project that will regenerate a 22 hectare former industrial park in Espoo transforming it into a residential neighbourhood based on circular economy solutions. Measures include boosting resource efficiency, creating closed loop systems and enabling local residents. Other are simpler yet effective. Like the Ravintola Loop Restaurant that does its part by picking up surplus food from supermarkets and planning the day's menu based on available ingredients. At lunch time the place is packed. On the menu? Carrot curry, mixed meat and greens. Tasty, cheap and circular. Asking customers if they are not worrying about the facts that are eating leftovers, they are quite amazed by the question. "I always bring my kids here, it's educational," says Aamy, a young designer, that is having a mix of rice and veggies. "This is a great place: food is great and you are doing the right thing." The Restaurant is part of Resq-club.com, application for both consumers who want cheap good meals, and restaurants which want to sell food at cheap prices, that would otherwise be dumped as waste at the end of the day. The Resq-club has won the Circular Economy Award from the city of Helsinki in 2017. The Resq-club claims that more than 200,000 meals were saved from over 1,000 restaurants since January 2016, or 40,000 kilograms of food, equivalent to carbon dioxide emissions of 5 million kilolitres.
Not far from Ravintola it is possible to drink a nice IPA or a Pils beer at Bryggeri, a restaurant and brewery which partnered with Gasum, a Finnish company specialized in natural gas, to generate biogas as a by-product of its beer brewing. The waste from its beer production is now reused to power its brewery, kitchen cookers and patio heaters. And the beer is astonishing!
"We believe this road map can change the mindset of people. And to do so we have to focus on the design of products, services and business models. It's not just a strategy to become more resource efficient, is really re-designing your value chain from the circular economy point of view. Many parts of the circular economy would not be possible without new technologies, especially mobile or machine learning," continues the minister.
To assess the implementation of the road map Sitra has established clear goals. By end of 2018 they have to implement 30% of the projects. By mid 2019 the whole projects should be implemented. "These milestones are very important," explains Ernesto Hartikainen. "We are making very clear to the stakeholders that we are running this project for three years. We try to get the partners on board so that we can hand it over to them. It's very important that everybody understands that Sitra is not there forever. We are helping them to get on board and then they have to take the responsibility. So we Sitra can address another challenge."
World Circular Economy Forum WCEF, www.sitra.fi/en/projects/world-circular-economy-forum-2017
Resq-club, www.resq-club.com/en