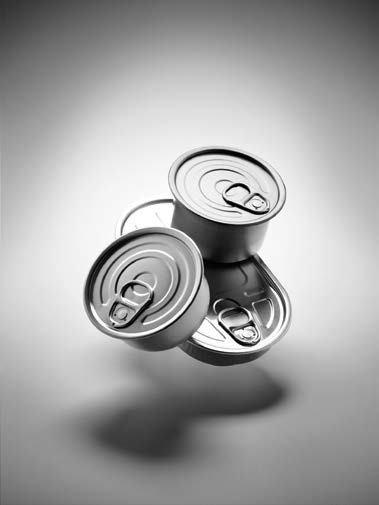 Tracing the history of a can of our favourite beverage would be sufficient to realize how the world of packaging in the food sector has changed. Starting from the creation of a new product, from the appearance of a bottle, but in essence from aluminium. "In the sector of aluminium packaging for beverages we are actually witnessing the introduction on the market of a new and innovative can-bottle 'hybrid' by Rexam Srl, named Fusion" explains CiAl, aluminium packaging Consortium. Fusion maintains in all respects the characteristics of the traditional formats of cans: lightness, recyclability, and excellent level of protection and preservation of the product. But is an aluminium "bottle," cap included, which in terms of collection and recycling of the container is an advantage.
In Italy, cans also tell another story. In less than 20 years, from 1997 to date, the thickness of the rolled steel, for instance, shrank by 6.9%. So much so that if we compare a 2016 can with a 1977 one we can see that there was a 37% reduction. In 1990 a can weighted 16.58 grams, today 12.50.
Then there were changes in the design: let's take as an example the sleek can, launched in 2009, taller and slimmer but no less efficient for that. Quite the opposite. The improvement of such product is not merely aesthetic, it entails obvious advantages in terms of saved raw materials, reduced weight in all transport and logistical phases. Such conditions have positive repercussions on environmental impacts of the sector.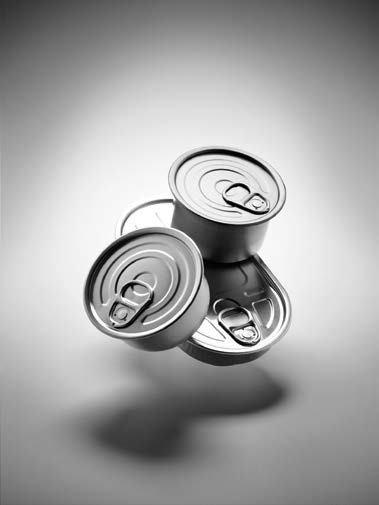 Safe both inside and out
But when we talk about nutrition it is clear that consumers' worries are not only about the external environment but also – and above all – about what the containers protect within. Food safety first and foremost, but also ability to preserve food and beverages, undamaged in their organoleptic characteristics.
Aluminium packaging, CiAl explains, is high performing. It guarantees preservation of taste, colour, structure and nutritional values of food. It ensures overall better protection from contamination and pollution through a barrier effect, blocking penetration of oxygen, humidity, light, ultraviolet radiation, oils and fats, microorganisms and smells. It is no coincidence that aluminium is used to pack also sensitive products such as pharmaceuticals.
Moreover, it guarantees a longer shelf life, to the advantage of a rational use of food resources and their distribution and logistics. And, thanks to the thermal conductivity, it enables better efficiency in the use of energy in the refrigeration phase.
Last, aluminium packaging allows preparing, transporting, displaying and consuming food always in the same container, thus saving energy and matter.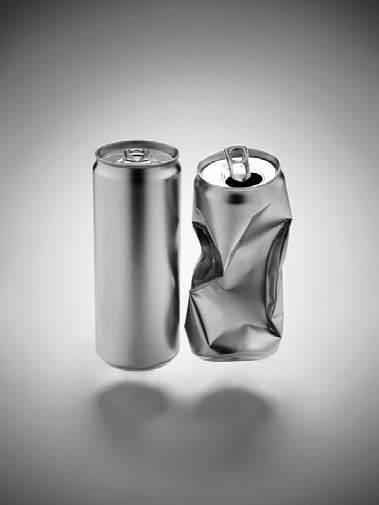 Not just Cans
One of the sectors with a faster innovative development is that of tins. "Over the last few years, tins – according to CiAl – have been at the centre of the attention and of the design models with the advent of new modern and innovative forms characterized by softer and rounded lines. The new design of tins has been accompanied by interesting solutions of lids and ways to open them, more user friendly and safe."
For example, the peel seam lids, ring pull lids, once only used almost exclusively for dry products such as powdered milk or coffee, today are more and more in demand on the Italian and European markets. Indeed, thanks to the use of materials resistant to sterilization, this closure type is popular in the packaging of products requiring a thermal treatment for their preservation.
Moreover, combined with odd-shaped cans – from bowls to domes including perfectly rectangular ones – original packaging and customized packaging can be obtained according to customers' needs. And, above all, made of one single material, making it easier for separate waste collection and recyclability.
PeeliCan is a variant on the same theme: a system equipped with little lids for the fish industry representing a user-friendly and clean alternative to the traditional ring pull fish tins.
The world of trays has also undergone progressive evolution. As it happened with cans, here too they tried to make them lighter thanks to the design of new moulds using ribbing and multi-diameter edges ensure the production of thinner containers, while maintaining the same performance. Let alone the G-edged trays for hot food, allowing to stack the same number of trays, but in less space, thus reducing the size of secondary packaging. Or, alternatively, increasing the number of packaged pieces.
In conclusion it is worth mentioning the advantages offered by aluminium when it comes to flexible packaging and polylaminate wrapping. Over the last fifteen years, CiAl points out, the average thickness of aluminium sheets has been reduced by 30% both in packaging for chocolate and in polylaminate application for cardboard for long-life beverages; by 33% in polylaminate materials for coffee.
An Ecological \"Tatoo\"
Undoubtedly, it is important to explain consumers how much aluminium can be recyclable. And making it obvious on the packaging itself can be a quick way to do it.
Today a new technology allows us to brand the aluminium trays without having to overprint anything. Constantia Teich has recently presented an aluminium tray with an embedded Recycling logo. The elaborated process consists in embedding the logo – or the series of logos – in the sheet, thus making it part of the material, without having to resort to embossing or printing processing. In the final rolling phase an image on the surface of the aluminium is created making changes to the brilliance of the sheet in certain areas. Unlike normal embossing, in this technically innovative procedure, the material is not warped on both sides.
Such technology represents a good alternative for high-end products that undergo complex production processes, including sterilization or other demanding procedures for food preservation.
So, united we stand, if we consider that polylaminate packaging containing aluminium needs less paper and plastic compared to those where it is not present. The most direct example is that of long-life sterilised food that may not be refrigerated thanks to the barrier effect offered by the aluminium sheet.
Moreover, the continuous process innovation in the fusion and rolling phases, the application of sophisticated automation and monitoring systems and the use of new alloys developed for specific applications, enabled the production of thinner and thinner and more effective aluminium sheets, while reducing, in preserved foods, the additional weight from packaging.
And we should not forget that, aluminium – with few other materials including glass and steel – is a permanent material. Once produced it can be recycled forever.
Info
Top image: H. Alberto Gongora/The Noun Project