Biomimicry and the circular bioeconomy are the two lines along which cosmetic innovation is moving fast. Globally and in Italy – which has accounted for a considerable share (60%) of the global cosmetics market for quite some time – sector research and development are aimed at singling out the best ingredients and extracts, also ones derived from production waste, in order to guarantee top effectiveness and tolerability as well as the lowest possible production costs and impacts.
But all this is not enough to consider a cosmetic product as having a low environmental impact: true process and product sustainability is achieved only after the entire life cycle is assessed, pinpointing weaknesses and viable solutions.
Susanne Kaufmann – founder of the Austrian skin care brand carrying her name – explains that we must deal with the provenance of ingredients, checking how they are farmed, processed and even what happens after we rinse them from our skin. Also, packaging must be analysed too – suppliers, materials (recycled, recyclable, recoverable, compostable), and transport – which alone accounts for 10 to 40% of the impact of every single product category.
It is about trends following consumer interests, as they are increasingly aware and careful in choosing effective, safe, environmentally-friendly products that are also tolerated by our body.
From Organic to Biomimetic Cosmetics
Today, R&D in cosmetics is moving towards new formulations – well beyond organic – with useful ingredients, recognised and compatible with our body. Substances biomimicking our body. They are mainly natural or lab produced peptides, replicating/mimicking the actions of the body's natural proteins, while activating certain metabolic pathways. This makes them both effective and well tolerated.
French brand Etat was the first to introduce over 40 so-called biomimetic cosmetic products – moisturising or cleansing, brightening and anti-aging – produced by Dipta, the research and production centre of brands such as Bioderma and Institut Esthederm. According to their website, 98% of Etat Pur product compositions are identical to skin, with which they are able to blend without losing their effectiveness.
Ybiok is instead a biomimetic brand created by 3B Italia, a Verona-based company, founded and directed by CEO Elisabetta Celino who explains that, "it is a small revolution: formulations totally mimicking our skin system guarantee an 'instant recognition' effect, optimum conveyance of active substances, rapid absorption and very high tolerability." Furthermore, she points out that "another important advantage is the possibility of using only one product for all face parts, including the under-eye area."
Biomimetic products do not always come with an organic certification, neither are they all natural (organic or inorganic with no chemical transformations), nor of natural origin (with lab transformations), because not everything derived from nature is automatically synonymous with absolute tolerance, safety or effectiveness. Furthermore, the use of natural components rather than chemical ones does not guarantee sustainability; such as with regards to water consumption necessary for extraction or for environmental persistence at the end of its lifecycle. This is also why life cycle analysis becomes crucial for a thorough and objective assessment. The use of oil-derived, allergenic or even very low toxic substances is not allowed, in products defined as "perfectly compatible" with our body parts.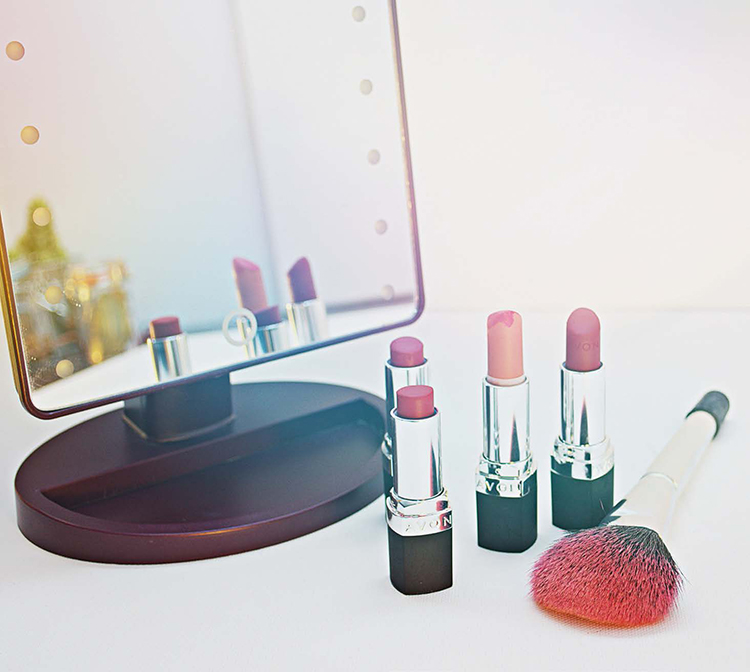 Cosmetic Circular Bioeconomy: Precious Resources from Plant Waste
The cosmetic industry is also researching active substances – antioxidant, moisturising, anti inflammatory, nutritious, polishing, whitening or essential oils – present in waste from farming and the agribusiness sectors. In several cases, waste has an even higher concentration and availability of active principles compared to non-waste. We are talking about considerable amounts with very high management costs and impacts; cosmetics offer a promising sector because they are a source of quality at a very low cost.
According to Gruppo Ricicla Di.Pro.Ve (Department of Plant Production, Faculty of Agricultural Sciences) of the University of Milan, in Italy 12 million tonnes of waste are produced from the agribusiness sector every year, of which 9 million are represented by the organic fraction.
The extraction of biomolecules and active principles from such waste, together with the ensuing bioenergy production of fertilizers, could lead (at least on paper) to total recovery of such materials. In some processes, waste after extraction is actually limited and the amount to be disposed of is minimal.
Arterra Bioscience is a Naples-based biotech company that has produced active principles to be used for cosmetics for years. Such substances are derived from pomace, vegetable water from olive pressing and tomato skins. The company has created a joint venture – Vitalab – with Intercos, a world giant in third-party make up and skin care manufacturing. Both through their own products and direct selling to brands by Vitalab, the company's brand is present both in top-end lines such as La Prairie, Chanel, Chantecaille, Eisenberg, Estée Lauder and intermediate ranges such as Douglas, Kiko and others.
"We have five active principles on the market deriving from waste from the agribusiness sector, each with a different chemical composition that underwent different extraction procedures – explains Gabriella Colucci, founder and CEO of Arterra Bioscience and Vitalab – if one is an excellent moisturiser, another has an anti-wrinkle function thanks to its action on the production of collagen, elastin and other components of the dermis matrix."
Waste is generally characterised by a high concentration of certain bioactive molecules, it is more cost-effective and far more bio-sustainable compared to non-waste sources. For instance, vegetation water from olive pressing has a very high concentration of polyphenols – very strong antioxidants, more powerful than those contained in olive oil for food or cosmetics. "Waste – points out Gabriella Colucci – can come from both agriculture and the agribusiness sectors, but the cosmetic industry is not a big fan of chemistry, so pharmaceutical waste or waste from other industrial sectors is hardly utilised."
In 2017, and hence with more recent experience, Dermosfera – an Italian company operating in the professional beauty sector – started collaborating with Rhea cosmetics, a University of Bologna spin off, using food waste such as tomato and rocket salad extracts. "Such by-products – explains the creator and manager for research and development of the Rhea brand, Gianmarco Alfonso – are recovered from leftovers and surplus of the Bologna neighbourhood market, with a local sourcing approach, where producers are small local businesses growing their food according to a certified organic model or at least with a non-intensive approach." Rhea set up an ultrasound-based extraction process with molecular vibration rather than a chemical solvent-based approach. "With such special processes – adds Gianmarco Alfonso – 100% agricultural materials are reused, thus guaranteeing no waste whatsoever."
The list of usable waste in cosmetics for the special properties of extractable active principles is constantly evolving and also includes citrus peels, rich in essential oils, and waste from refining processes of rice, sunflower or dried fruit oils – all of which with a very high content of antioxidants. Waste from rice oil refining (rice bran oil) has already been used since 2004 by Venice Cosmetica, a cosmetic lab founded in 1976. "A number of studies – states Roberta Destro, a company partner – confirm the importance of rice oil as a cosmetic base: gamma oryzanol contained in it is a natural sun filter which should always be used in anti-aging day creams to fight free radicals. Furthermore, Venice Cosmetica products contain maize and sunflower extracts and hyaluronic acid."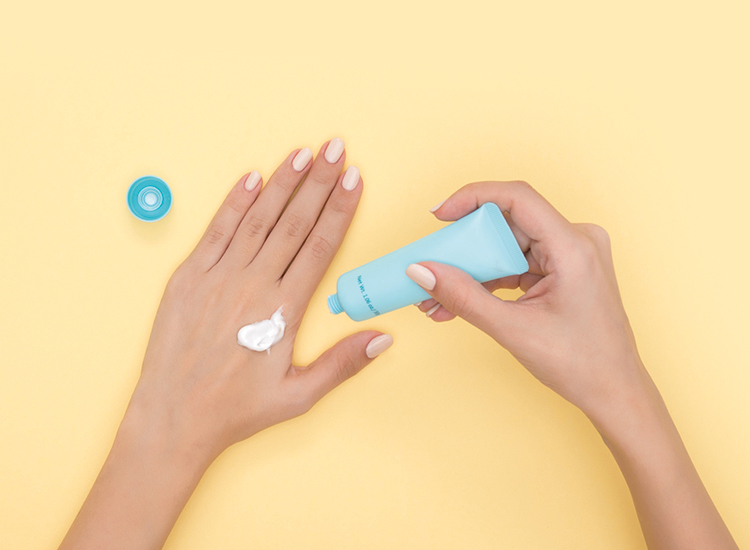 Eco Cosmetics
When dealing with sustainability, as Elisabetta Celino from Ybiok points out, "there is a tendency to offer consumers not only skin-friendly and effective products: corporations need to present a production philosophy consistent with the product message." Umberto Borellini, a pharmacologist, cosmetologist and professor at various universities, including the University of Pavia and Tor Vergata in Rome, shares the same opinion: "I started using waste from fishing 30 years ago in order to obtain chitosans extracted from crustacean shells; if substances from waste can produce equally effective products, both consumers and producers are equally happy, but this is not enough. In the cosmetic industry even more ambitious applications must be found: supporting ethical productions from developing countries, 100% compostable packaging and above all banning microplastics in cosmetics."
In line with Susanne Kaufmann, Borellini also devotes his attention to following a product's entire life cycle. What we use and rinse off is not always biodegradable (within a short time) and in strong concentrations can be harmful, especially for water ecosystems. In this respect, the worst products are filters and parabens in sun blocks and microplastics contained in exfoliants and tooth pastes.
With regards to the latter, though, the Italian government has taken action and passed some laws, in line with other European countries and the United States, banning the use of microplastics in cosmetic products by 2020. Solutions are actually already available: bioplastics derived from plant waste that can be used in creams and scrubs with exactly the same function and effectiveness as non-plant based microplastics. "Other viable alternatives to scrubs are zeolite, crushed hazelnut shells and glucomannan from food fibre," points out Borellini.
Application of Life Cycle Assessment (LCA) to the cosmetic industry is nowadays the most effective way to evaluate and compare all such aspects and solutions, thus obtaining a good product at the lowest possible cost and impact. Unifarco was the first cosmetic company to get EPD (Environmental Product Declaration) following a LCA in accordance with predetermined product category rules. The assessment took into consideration all aspects and environmental consequences of every phase of the products life cycle: from procurement of raw materials to recoverable ones, suppliers, consumption, production and transport impacts, to packaging and waste management right up to release – during product use – into the environment, with a clear and final report.
Only in this way will we have an environmentally-friendly, or green if you prefer, cosmetic industry that will research products starting from the ingredients, just as with biomimicry or waste reuse, in order to guarantee greater effectiveness and tolerability of ingredients and lower costs but also, thanks to LCAs, lower impacts across the board.
100esperte, https://100esperte.it