Name: CupClub
Sector: Product as a service in the packaging sector
Plus: Reusable packaging service for beverages
Characteristics: Cupclub helps shops reduce throwaway packaging by creating a traceable packaging system and an integrated loyalty programme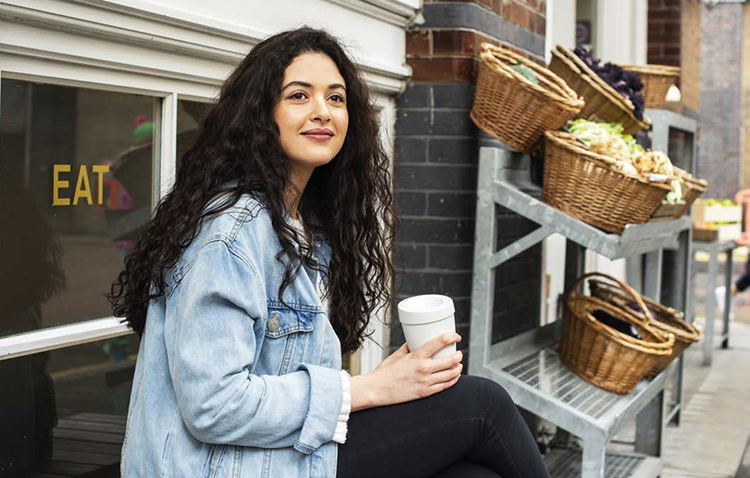 Cupclub is the first company in the world to provide packaging as a service for the catering industry. The London-based startup offers a range of reusable plastic cups tailored for coffee shops, beverage dealers and distributors.
Cupclub tackles the throwaway packaging problem by offering multi-use packaging where cups, once used by customers, can be returned to participating outlets or collection centres to be washed and redistributed to coffee shops, retailers and companies.
Cups as a service is the brainchild of Safia Qureshi who designed a simple, durable cup that can be reused many times. It is a neutral cup that can be branded with different logos, whilst not being too eye-catching so that it is returned instead of being taken home.
Cupclub switches from the idea of owning a cup, to the concept of paying a price for a beverage that also includes the costs of the cup, its maintenance and the infrastructure created.
Customers do not pay an extra cost for the service; it is an agreement between the company and beverage distributors, coffee shops and in the future with offices, building owners and university campuses.
According to some studies, this system could reduce the use of throwaway packaging by 40% simply by tracking products thanks to lnternet of Things (IoT) technologies and by creating a loyalty programme promoting packaging return.
Cupclub markets longer-lasting and better-quality packaging compared to throwaway equivalents. Each Cupclub cup, made with recyclable polypropylene and a low-density polyethylene lid, is designed to be reused up to 132 times before being recycled. Cupclub is one of the winners of the Ellen MacArthur Foundation's New Plastics Economy Circular Design Challenge.