CircOILeconomy aims to raise awareness on the proper management of used lubricating oil in the industrial world. The new project devised by Conou, the Italian consortium that deals with management, collection and treatment of used mineral oils in Italy, has been carried out in partnership with Confindustria and premiered at Ecomondo.
A tour for environmental protection throughout Italy, to meet businesses operating nationwide and help them comply with the law in order to manage hazardous waste like used lubricating oil.
And there is more. Paolo Tomasi, Conou's President, explains that: "The idea is to support entrepreneurs, dealing with the management of such a complex type of waste, in implementing a very complex set of rules and regulations by supplying training and information about procedures and safety standards to abide by. We will also inform them about the administrative fines they would incur if they break the law."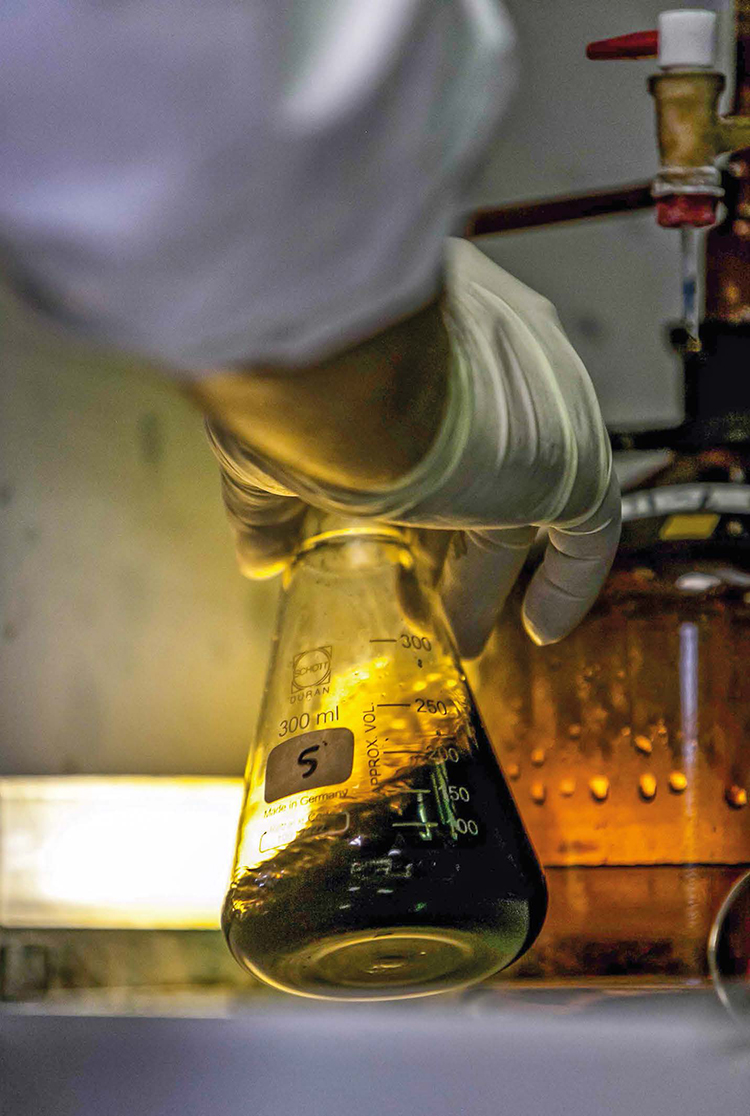 The Roadshow, thanks to the partnership of Confindustria's regional representatives, will stop-off in Italy's major cities. A tight schedule where environmental representatives and executives of top used-oil producers; professional entrepreneurial associations; relevant institutions (such as Councillors for the Environment, the Regional Environmental Protection Agency, Port Authorities, National Register of Waste Managers, Carabinieri's Ecological Operating Core); environmental advisers; Conou's operators; and regeneration businesses will be able to mingle and create networks.
The idea is to collaborate with businesses and those inspiring their behaviour in order to make the sector more efficient and effective. By dealing with all players, losses may well be reduced while improving collection quality and the ensuing lubricant regeneration.
Even if technological progress in the automotive sector has brought a considerable reduction of specific lubricant consumption compared to the past, and in this segment the collection network maintains significantly high performance levels, industrial companies still have quite a long way to go. In this remit there are still problems with compliance and correct information regarding management of waste holding and disposal. "It is key," highlights President Tomasi, "that lubricating oil-producing companies feel part and parcel of the circular economy sector and protagonists of a competitive and efficient system."
Conou's Operating Results
Conou, bringing together 74 businesses, has collected 5.7 million tonnes of used lubricating oil since 1984; of which 5.1 million tonnes sent on for regeneration, thus allowing for savings of about €3 billion on oil imports. In 2017 alone, over 182,000 tonnes of used lubricant have been collected, up 3% compared to the previous year. With such figures, Italy has taken the lead at the European and international level in the collection and recycling of a type of waste that is considered highly toxic.
In particular, the results obtained in regeneration confer Italy the international leadership in the re-refining of used oils, also thanks to a few technologically-advanced industrial businesses in the sector.
These are important landmarks which have been achieved also thanks to a widespread and on-going training and information activity carried out throughout the country. In fact, over 34 years of business activity, the Consortium has invested energy and resources in training all those involved in the sector with the aim of raising awareness and supporting every link in the chain that can contribute to the success of the entire sector. Since 1994, Conou has started CircOLIamo, a travelling educational campaign devoted to schools and local governments that has significantly contributed to raising awareness in public opinion about the importance of the proper management of used oils.
Sure enough, the CircOILeconomy initiative aims to offer enterprises that become "ambassadors" of hazardous waste good management practices, advantages in the way of brand reputation, reliability and new business opportunities. "Making careful choices for the environment and economic sustainability – explains Tomasi – helps relations with institutions, public administration and professional associations, and it becomes a competitiveness factor for the economy. Never mind that communicating economic benefits of collection quality helps keep new oil prices stable, thereby avoiding increases in purchasing prices for consumers."
The first show will take place at Ecomondo itself, in Rimini. The tour will continue to Veneto, with a pit-stop at Confindustria in Porto Marghera, only to carry on throughout 2019. Furthermore, for the environmental seminars Conou will outline the latest updates in the field in a pocket book La normativa ambientale sugli oli minerali usati (The environmental legislation on used mineral oils), by the legal expert Paola Ficco, with the latest rules and regulations published in late 2017. This is the first handbook available to professional holders in order to assist and support them in the correct conservation methods for used lubricants.
Ecomondo, en.ecomondo.com