The investigation was carried out – from April to May 2015 – by Legambiente volunteers, in line with the monitoring protocol set up by the Ministry for the Environment and ISPRA, over a 136,330 m2 area, where 22,114 items of beach litter have been found, namely 17 waste items every 100 m2, 5 more per 100 m2 compared to last year investigation.
The investigation went beyond the 29 Italian beaches to include 25 locations in other countries overlooking the Mediterranean Sea, monitored by the associations that joined Clean up the Med initiative: Algeria, Croatia, Greece, Spain, Turkey and Tunisia. An area of 87,200 m2, where 8,147 waste items have been found, specifically 14 items per 100 m2.
Excluding fragments, plastic and polystyrene residues smaller than 50 cm, which are the most popular ones (23.5%), leading the top ten of intact waste items found by Legambiente on Italian beaches are plastic beverage bottles (10.3%), plastic and metal caps and lids (6.9%), fish pots, nets, fishing gear and fish crates (6.5%), while cigarette butts rank fourth with 5.4%. Waste items that failed to be treated are in fifth position (4.9%) such as cotton buds, sanitary towels, blisters, WC deodorants. Then there are disposable plastic tableware (4.8), building materials (4%), detergent bottles (3.8%), glass bottles (3.3). Packets of crisps and lollipop and ice cream sticks (1.9%) are at the bottom of the list.
It is worth mentioning the huge presence of waste that escaped sewage treatment that on the one hand is the result of the bad habit of "disposing of" them by throwing them down the toilet and on the other it signals the inefficiency of wastewater treatment systems which are unable to filter even fairly large objects. It is no coincidence that 83% of such waste items have been found on the beaches situated less then one kilometre away of a river mouth or very close to drainpipes or ditches. And the problem does not seem to diminish: compared to last year the presence of such waste items went up by 5%.
But there is also waste linked to production activities. For example, on the beach in Eboli – in the protected dune area managed by Legamabiente – 25% of waste found is made up of expanded polystyrene sowing trays from local agricultural activities. In Trieste, in a transept in the Canovella de' Zoppoli Beach, 44% of waste found was made up of mussel nets: it is no coincidence that mussel growing ropes are just off the beach.
Even on foreign beaches, plastic is one of the top ten waste items, although the percentage is lower, 52% against 80%. Top of the list are plastic bottles (12.5%), followed by plastic and metal caps and lids (8.6%), plastic carrier bags (7.3%), cigarette butts (5.5%), fishing waste (3.8%), glass bottles (3%), aluminium cans (2.4%), small food-grade plastic bags (2%), plastic containers (1.9%) and syringes (1.6%).
Amongst waste items on foreign beaches, there are two novelties compared to the Italian list: carrier bags (third place with 7.3%) and syringes (1.6%). In Italy, carrier bags are very rare, partly thanks to the ban on traditional plastic bags.
First place for the highest waste concentration went to Turkish beaches with 33 waste items per 100 m2 (double compared to Italy). Turkey is closely followed by Algeria and Croatia, 28 and 21 waste items per 100 square metres respectively. The situation is better in Tunisia (8 waste items per 100 m2), Greece (4), Portugal (3) and Spain (2).
As we know, waste on beaches causes extremely serious damage to the environment, fauna, the economy and tourism. Sea turtles, birds and mammals can get trapped in fishing nets and in professional catching devices. Or they can suffocate to death if they accidentally ingest waste (especially plastic bags) they mistake for food. According to several studies, in the Western Mediterranean, waste ingestion causes 80% of sea turtles' deaths and damages the entire marine ecosystem. Moreover, micro-plastic ingested by marine organisms, is the main cause of plastic introduction into the biota and thus of the imbalance in the food chain.
Beach litter is a common problem to be solved as soon as possible. A concerted effort involving all affected subjects and regions is needed. By banning plastic bags, Italy has become a leader. Now synergic actions in the whole Mediterranean Basin are needed.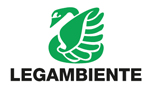 In Italy, carrier bags are very rare, partly thanks to the ban on traditional plastic bags.
The Beach Litter research can be consulted on Legambiente website www.legambiente.it/contenuti/dossier/beach-litter-2015-indagine-sui-rifiuti-spiaggiati