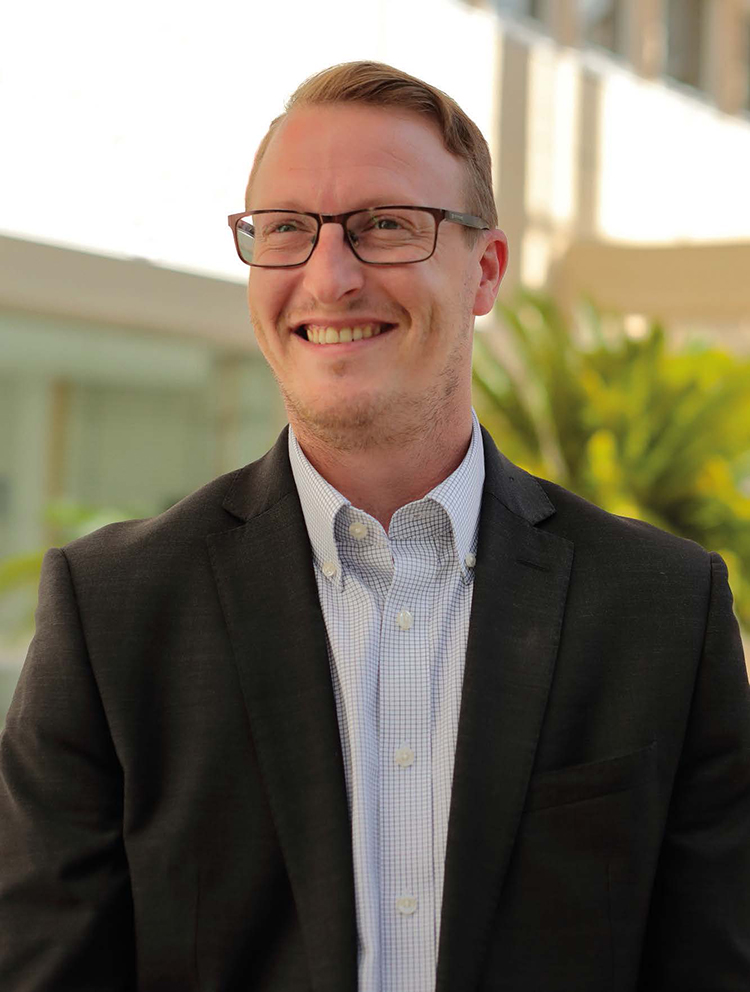 The Japanese corporation Canon is striving to become a leading force in the circular economy. To ensure a more efficient use of limited resources and reduce waste, Canon is making products smaller and lighter, and reusing and recycling materials as much as possible. Canon also strives to reduce waste consumption and the generation of waste from manufacturing at their operational sites. Renewable Matter sat down with Andy Tomkins, Sustainability Engagement Manager Canon EEMEA, during the Milano Green Forum, in September, to learn more about the circular focus of the world-renowned leader in imaging.
From producing some of the best cameras in the world to becoming global leaders in the circular economy. Why is this important for Canon?
"This goes back to our corporate philosophy and our corporate culture which stems from a Japanese word called Kyosei which means living and working together for the common good. We must take a stance on the common good, understood through the United Nation's definition which is embodied in the SDGs. One of the SDGs focuses specifically on responsible consumption and production a.k.a. the circular economy that helps drive our thinking and strategy around environmental and social good. That's fundamentally the biggest driver for the circular economy and couples with the fact that it makes good business sense. In fact, there are benefits to be had from shifting to a circular economy and not just from a reputation and regulatory risk perspective. Let's talk about attracting and retaining talent. Let's talk about capturing customers, increasing customer demand over competitors, trying to stand out from the crowd and having a product that's a bit unique and a bit different to everybody else's.
This is a way of doing things that can really generate a unique selling point as well as contributing to the common good. So yes, it's good for society. Yes, it's good for the environment. But actually, it also makes good business sense economically. Therefore, driving or shifting from a linear to a circular economy has a kind of triple effect.
The other big thing is we know we live on a finite planet. There's a finite amount of material available. If we want to continue manufacturing products, we need to make sure we've got the supply of the materials needed. The best way to do this is to capture our old products: repurpose, refurbish, recycle, reuse."
In what aspects of Canon's business and products has the circular economy been embedded?
"At the moment it focuses around our print business – what we call our 'Document solutions business'. There are several reasons for this. One is we operate a more service-based model in this sector. We own and are responsible for the hardware and its end of life. Therefore, we have engrained mechanisms to recover it. However, when you sell a camera let's say to retail or residential users, he/she disposes of that camera how he/she wishes. So, there is a difficulty in recovering these products, which therefore limits our ability to drive towards a more circular model because we need the end-of-life-goods to create the start of a new product. This is why we are focusing on a lease model and end of life processes for camera products. However, it's at a lower level than our print business because we retain ownership throughout the print sector. In the print sector we charge on the basis of how much you print and therefore we can embed the cost of the machine i.e. the hardware the ink and the consumables like paper in that price. You get a service, but what it means to us is that we retain ownership and can do what we want with the machinery at its end of life. A model that is not so easy to implement when you are doing business through a retail customer, especially as the way we sell retail is very much through partners. What this means is that you don't have Canon shops for example. Yes, although you can buy from canon e-commerce the majority of all residential sales are done through partners, like Currys, PC World, Mediamarkt etc."
Canon products are known to be of exceptional quality. Have you invested in extending product life?
"Yes totally. This is a lot of what our experts in Japan do. Their job is to create the highest quality products that are as durable as possible. We have teams of people investing time around LCA analysis and basically inverse manufacturing. They look at a product from the end of its life and then work backwards to find flaws. We are trying to think about things a little differently. Now we're designing for reuse. We're designing for recycling when reuse is impossible and ultimately for recovery."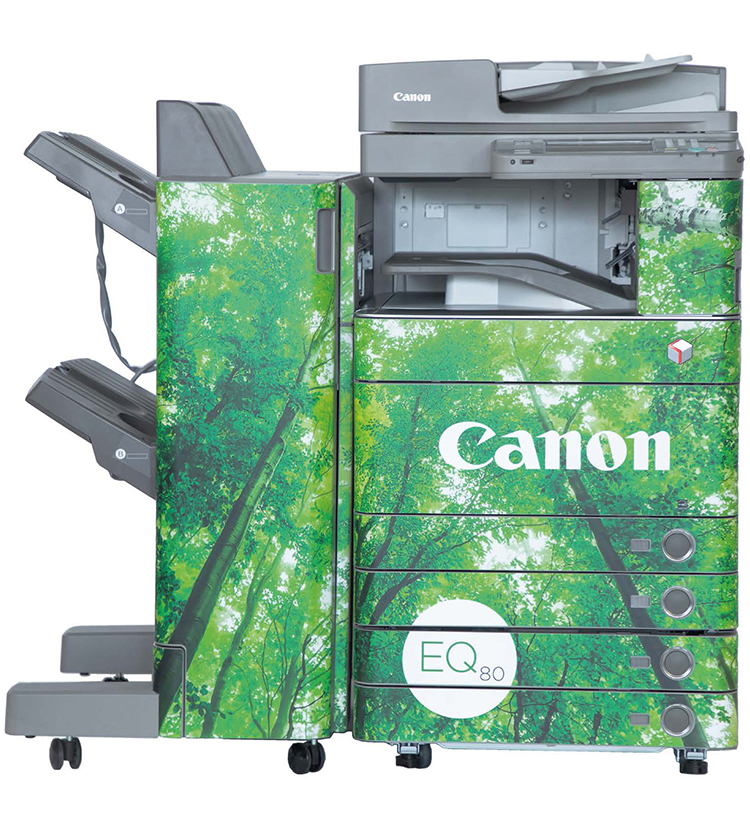 Canon has introduced a business model to promote product sharing among customers.
"We're an imaging company. We are here to help people tell stories through imaging. We do it all (image capture, processing and visualisation) so we're uniquely placed to help consumers document what is in front of them. Of course, many of our high-end products aimed at professionals aren't accessible from a price perspective for the general consumer or amateur photographer. Therefore, we are looking to giving consumers access through a shared-economy model. This is only happening in Canon Australia at the moment but we had to start somewhere. Essentially, we encourage users and owners of Canon products in Australia to share their products on a database where you can search for a particular canon product and then speak to that individual about borrowing it. Then, Canon Australia asked: why does it have to be another customer's product? Why don't we just lease the product in the first place and create a platform where you can hire a camera?"
Sharing the product rather than selling it.
"Yes, moving to a shared service. There are a number of issues with that which we're trying to grapple with at the moment around legalities of what happens if a product gets damaged etc. But these things are definitely solvable, and we've certainly started to shift towards more service based models and I expect to see more things developing in this direction.
Think about Zipcar (a popular car sharing service, editor's note): the car industry is undertaking one of the biggest shifts from ownership to lease. When my father was my age not owning a car was considered wrong. Nowadays there are less incentives to own a car? I'd much rather be able to share one. To a certain extent, this is exactly what Canon is looking to do with the camera business."
One of the problems with hi-tech is that with new models or new standards, accessories sometimes become obsolete. Is Canon trying to avoid this?
"Look at our newest launch, the EOS R: it's got a completely new mount that is revolutionising the way we capture images. However, we have made it interchangeable with our old models. We have specifically thought: okay you're a professional camera user and all of your lenses still need to be interchangeable with our new model and all new mounts. With this in mind, we have created a connector to enable the old lenses to be used on the new body, which is an industry first. We could have potentially not enabled the shift from old product to new product. But, ultimately what would that have done for customer experience? We're ensuring we meet our customer needs whilst being environmentally and socially sound. And I think this all comes back to the word Kyosei and how we want to live and work together for the common good. Well, that needs to shape the way we do business."
Canon, www.canon.it