Australia is the world's sixth-largest country by surface area. Rich in natural resources, and driven by a strong and dynamic economy, the country, led by Prime Minister Scott John Morrison, does not yet have a bioeconomy strategy. However, it is well prepared to become a protagonist in the development of this sector at a global level.
This is mainly thanks to the initiative taken by the state of Queensland, where, in 2016, the Queensland Biofutures, 10-Year Roadmap and Action Plan was presented, with the goal of creating the bioindustry of the future. "Our vision is for a $1 billion sustainable and export-oriented industrial biotechnology and bioproducts sector attracting significant international investment, and creating regional, high-value and knowledge-intensive jobs. [...] The biofutures industry could have a transformative effect on Queensland's economy, but it won't happen without government commitment. We are determined to see a strong and sustainable industrial biotechnology and bioproducts sector become a reality." These statements, present in the roadmap's foreword, demonstrate the region's commitment to losing their dependence on fossil fuels.
If on the one hand Queensland is leading the transition to a bioeconomy, on the other the entire country, even without a strategy, is showing with its actions a decisive drive towards a more biobased future. The economy, which is twelfth in the world and has been growing uninterruptedly since 1991, has benefited from the implementation of a series of policies aimed at furthering the growth of the bioenergy sector. These include testing new types of raw materials, from algae to agricultural and forestry waste.
Queensland Flies with Biofuel
Amongst the many steps made towards an Australian bioeconomy, the use of advanced "Biojet' fuel in the refuelling system at Brisbane Airport undoubtedly represents a milestone that places the city alongside Los Angeles, Oslo, Stockholm, Geneva and Chicago as one of the few airports promoting sustainable aviation.
The experimentation, which started between 2017 and 2018, laid the foundations for Brisbane's future as a regional hub for biofuels, with a biorefinery capable of producing sustainable Biojet fuel from local biomass. This is the result of a collaboration between Virgin Australia, the government of Queensland, Brisbane Airport Corporation, US biofuel producer Gevo Inc. and distribution partners Caltex and DB Schenker, with the goal of sourcing and mixing advanced biofuel with traditional fuel used at Brisbane Airport.
The project could accelerate the use of biofuels for aviation in other airports in Queensland, which would also benefit the state's agricultural industry – in towns such as Cairns, Townsville, Mackay, Bundaberg and Toowoomba – thanks to higher demand for local biomass like sugarcane, also generating higher employment in the sector.
The Bioenergy Sector
Australia has a fundamental need to increase its energy security, stimulating regional development while reducing greenhouse gas emissions. Currently, bioenergy accounts for 1% of Australian electricity production, and for 7% of electricity generated from renewable sources; biofuels make up between 1 and 3% of total fuel consumption. Most of the country's current bioenergetic capacity comes from bagasse cogeneration.
The clear political will is to support the sector's continuous and sustainable growth, thanks to confidence in long-term investments and a high level of consciousness on the part of citizens and the community. With this in mind, the Australian Bioenergy Fund was launched by the Clean Energy Finance Corporation (CEFC) in 2015. This is a government-owned "green bank' that handles a total of 10 billion US dollars meant for clean energy projects. The Bioenergy Fund is an equity fund for bioenergy and energy from waste, including agricultural and forestry waste, in which the CEFC has invested 100 million, a sum matched by private investors. These investments aim to aid the development of new technologies that will improve the use of waste products from forestry, agriculture and algae for the production of energy and biobased fuels. These advanced technologies allow for progress in the bioenergy sector without competing with traditional agriculture, an example of this being the technology for deriving biodiesel from microalgae biomass developed by the University of Melbourne.
In October 2018, the Australian Renewable Energy Agency (ARENA) announced that the government had granted 23 million dollars in funding to develop the first energy-from-waste project in Western Australia, with the goal of diminishing the amount of waste going to landfills. This will involve the construction of a 668-million-dollar plant, developed jointly by Macquarie Capital and Phoenix Energy, to be built in an industrial district in Kwinana, 25 miles south of Perth. The structure will generate energy from waste with a capacity of about 36MW, which is enough to give power to 50,000 families, and will use up to 400,000 tonnes of non-recyclable solid waste a year, derived from door-to-door collection. The plant will also be able to treat commercial and industrial waste, as well as construction and demolition waste, and the resulting ash by-product is commonly used as a base for roadworks, or in the European construction sector.
The Kwinana plant will be owned by a consortium whose members include Macquarie and the Dutch Infrastructure Fund (DIF). The project – set to be completed in 2021 – will receive up to 90 million dollars in investments from the Clean Energy Finance Corporation. The plant will be built by Acciona and managed by Veolia: it is expected to generate over 800 jobs during the construction phase, and 60 full-time jobs once it becomes operational.
According to ARENA's CEO Darren Miller, "every year Australia produces over 23 million tonnes of solid urban waste, and this project could help divert non-recyclable waste from landfills whilst generating energy in the process."
Biochemistry Heavyweights
Energy is not the only sector involved in the Australian bioeconomy. Two of the world's most dynamic companies in the field of biobased chemistry have their headquarters in Australia: Circa Group and Leaf Resources.
The former, based in Parkville, on the outskirts of Melbourne, was founded in 2006 with the hope of creating a sustainable business that converts non-food cellulose into high-performance renewable chemical products. Cellulose is the most abundant and renewable polymer in the world. Millions of tonnes of cellulose are underused every year, and Circa sees a clear opportunity to extract more value from them.
By using the Furacell process, owned by the company, Circa produces industrial quantities of Levoglucosenone, a highly functional platform molecule with many potential industrial applications, including pharmaceuticals, agro-chemicals, food products and other advanced uses. The company, led by Tony Duncan, is also building a portfolio of Levoglucosenone-derived products, aimed at specific fields of chemistry with a growing market, such as bio-surfactants, aromas, agro-chemical products, bio-polymers and bio-solvents, Cyrene being an example of the latter. Cyrene was developed collaboratively with York University's GCCE (Green Chemistry Centre of Excellence) and is aimed at the market for solvents used in specific chemical and pharmaceutical industries, totalling approximately 900,000 tonnes. Cyrene is a biobased alternative to traditional solvents such as NMP (N-Methyl-2-pyrrolidone), DCM (Dichloromethane) and DMF (Dimethylformamide). These products are under regulatory pressure all over the world because of their toxicity. However, Circa sees opportunities for Cyrene that go beyond mere substitution. As part of the business's scalability plan, a joint venture was undertaken in 2015 with Norwegian company Norske Skog. The result was FC5, a 6.5-million-dollar demonstrative commercial plant built in the Australian state of Tasmania, capable of producing 50 tonnes of Cyrene annually. Cellulose waste from forestry and the production of paper is used as raw material to produce Levoglucosenone and Cyrene. In Europe, Circa is part of the ReSolve consortium, a 4.5-million-euro project funded by Horizon 2020 that aims to replace traditional fossil-based solvents, classed as Substances of Very High Concern (SVHC), according to the European REACH regulations.
Leaf Resources, based in Darra, a suburb of Brisbane in Queensland, has developed an innovative process centred around glycerol, a waste product from the production of biodiesel. The process, named Glycell, effectively breaks down vegetable biomass in cellulosic sugars and lignin in a convenient and clean way. The Australian company achieves higher rates of cellulose recovery and a more rapid sugar conversion, but the game-changing feat is the ability to recovery higher-purity glycerol, which is then sold at a profit.
The Glycell process can produce sugars for about 50 dollars a tonne, whereas the market average from other sources is around 200 dollars a tonne. Cellulosic sugars are an important raw material for green and renewable chemical products, such as bioplastics and biofuels, whose rapidly growing markets are already worth billions of dollars. Drastically reducing the cost of the main raw material for biobased chemicals, plastics and fuels, the Glycell process has the potential to change the face of renewable production on a global scale.
In 2016, Leaf Resources signed an important agreement with the Danish company Novozymes, a global leader in the enzyme market (of which it holds about 50%). Additionally, in partnership with Claeris, a business at the forefront of the construction of industrial plants with a low environmental impact, Leaf Resources is building a commercial biorefinery in Segamat, a town in Johor state, in southern Malaysia.
The Australian company has signed a memorandum with Agensi Inovasi Malaysia (AIM), the Malaysian government's agency for innovation, along with the Malaysian Bioeconomy Development Corporation, whose specific goal is to develop the bioeconomy in the Asian nation. It also established a joint venture with Claeris, called Leaf Malaysia, to advance the project.
Research and Development
In Australia, pending a more complete strategy, the government has shown political drive and support for different sectors of the bioeconomy, particularly in relation to the increase in added value for agricultural, forestry and marine resources. In terms of government focus, most of the policies related to this meta-sector can be seen as research and development strategies. In 2013, the Australian government set out fifteen strategic research priorities for the future, which also integrate key bioeconomy themes, not only in the bioenergy field, but also in the monitoring and management of ecosystems and the optimisation of nutrition and health.
The development of biotechnologies was especially encouraged by national policy related to the bioeconomy, and by communication strategies that draw attention to the importance and benefits of biotechnology for the agricultural and industrial sectors. Furthermore, in 2011 the Australian government published two studies on biorefineries that investigated the potential of value chains for tropical and temperate biomass.
Aiming to promote research capacity in the key sectors of bioscience and biotechnologies, in 2011 the government developed a "Strategic Roadmap" for Australian research infrastructure. Following the research investment plan published in 2012, support for important research infrastructure was identified as an essential element and inserted in the framework for the "National Collaborative Research Infrastructure Strategy (2013-2016)." Additionally, the Strategic Roadmap from 2011 provided support for several networks related to the bioeconomy, specifically in the fields of integrated biological discovery, biological collections, biotechnology for advanced and industrial materials, as well as next-generation biofuels.
In 2015, the Ministry of Industry and Science launched the "National Marine Science Plan 2015-2025," which focuses on the development of the "blue economy" and the protection of the ocean and Australian marine resources. The Marine Science Strategy outlines the so-called "10-year steps for success", prioritising several research areas including: the creation of instruments to support scientific decision-making for policy and industry; the development of an oceanographic modelling system; the construction of national marine bases and long-term monitoring plans; industrial and government partnerships; scientific marine education in a more interdisciplinary context; investment in research vessels; and exploration, mapping and monitoring of marine ecosystems, all of which whilst favouring national collaborations.
In addition to these national innovation strategies, South Australia also published a bioeconomic strategy called "Building a bioeconomy in South Australia 2011-2015." More business-oriented, it identified three elements of strategic intervention. Firstly, it aimed to guarantee access to venture capital. The second goal was the creation of infrastructures such as clusters. Thirdly, it offered support for commercial development and assistance in the marketing of new businesses. The Finnish Technical Research Centre (VTT) was involved in the development of a local bioeconomy. VTT, the largest organisation for multi-technology applied research in Northern Europe, upon request from the South Australian government, studied the conditions of forestry-sector industries in the so-called Green Triangle, and examined the added value that could be achieved through high-technology production. The local government asked VTT to find ways to enhance productivity in the region's forestry and sawmill industries, and to promote cooperation among businesses. The Finnish Research Centre recommended seven future paths for the region. Three of these have a 3-to-5-year timescale, while the others span over a decade into the future. The short-term solutions for increased productivity are as follows: more efficient use of timber resources; increased production value for the construction sector; and the need to take advantage of opportunities offered by fibrous raw materials and industrial collateral flows. According to VTT, x-ray scanning of timber could increase yield volume by 5%, which equates to an annual revenue increase of 70 million Australian dollars (about 46 million euros) for large sawmills. The scanning enables analysis of the internal structure of wood and hence identifying its optimal use.
Implementation of the VTT's long-term recommendations requires the construction of new biorefineries for the production of highly refined products, such as absorbent materials and membranes, cellulose-based fabrics, chemical products and polymers with biological and nanocellulose bases.
The two-phase study was co-financed by the state and federal governments. South Australia boasts considerable forest resources: over 340,000 hectares of forests and plantations, primarily consisting of pine and eucalyptus. The sawmill industry employs around 35% of the Green Triangle's population in South Australia.
Queensland Biofutures, 10-Year Roadmap and Action Plan, https://statedevelopment.qld.gov.au/resources/plan/biofutures/biofutures-10yr-roadmap-actionplan.pdf
Circa Group, www.circagroup.com.au
Leaf Resources, http://leafresources.com.au
National Marine Science Plan 2015-2025, https://www.marinescience.net.au/wp-content/uploads/2018/06/National-Marine-Science-Plan.pdf
---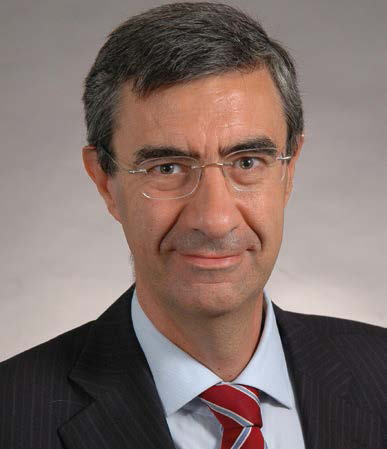 Interview with Marco Baccanti
by M. B.
Marco Baccanti is Chief Executive of Health Industries SA, a South Australia government organisation.
Australia Supports Innovation and Sustainability
Marco Baccanti is the Chief Executive of Health Industries, the South Australia state agency for the economic development of the life sciences sector, based in Adelaide. Backed by a team of professionals with international experience, the organisation focuses on incentivisation policies for the industrial sector, on research and its applications, on the development of state infrastructure, on attracting investors and supporting local businesses and start-ups. In this interview with Renewable Matter, he tells us how the Australian government is supporting the bioeconomy and innovation.
In the United States, the definition of bioeconomy includes the field of biotechnology for health. In Europe, this field is excluded because focus is centred on the social challenges that need to be faced. How is the bioeconomy defined in Australia?
"The Australian approach is always pragmatic, simplified; in this sense it could be defined as Anglo-Saxon. Therefore, the concept of bioeconomy here has a simple meaning: resources, energy, transformation of renewable raw materials, biorefineries to enhance agricultural waste, farming, etc. The conjunction of the concept of bioeconomy with biotechnologies for health does not occur, the two ideas are seen as different."
How does South Australia support the bioeconomy and innovation?
"In recent years, the state government has directed a lot of investments and innovative legislative initiatives at the renewable energy sector. Several important projects have received funding, such as the largest battery system in the world, connected to wind-powered electricity generators, which was constructed very quickly thanks to a collaboration with Tesla. Project Sundrop is also noteworthy: a solar energy plant in the middle of the desert, with a multitude of mirrors directing the sun's rays at a central tower, which is 127 metres high and contains molten salt. The electricity generated by the plant is used in a seawater desalination plant, which itself then provides water to a large system of hydroponic greenhouses where tomatoes are grown. The plant is completely self-sufficient in terms of energy and mineral resources and produces 15,000 tonnes of tomatoes per year through a closed, integrated and self-sustainable system of energy, water, salt and carbon dioxide.
With regards to legislative initiatives related to alternative energy sources, it is important to recall the recent incentive given to South Australian citizens, who receive a significant reimbursement from the state if they install batteries for energy accumulation on their property. In so doing, they ensure that the energy generated by their solar panels is not simply recirculated in the network, but is stored for further domestic use, for example during the night. The incentive has already had an important effect: the German group Sonnen set up a plant in Adelaide for the production of domestic batteries, which is set to generate 430 jobs by the end of 2019. The plan has just been re-confirmed following Shell's acquisition of Sonnen, announced in early February 2019.
One last important chapter is represented by the initiatives in the fuel-cell and hydrogen-production sectors. Here too, the strategy is aimed at storing and valorising the mismatch between the production of solar energy and the effective needs of the network.
Despite the recent emphasis on the theme of sustainability, there are no examples of biorefineries or waste-enhancement plants for the food industry, for example. The most common approach is the export of low-added-value commodities, without local transformation.
Finally, from the point of view of supporting innovation, the most effective scheme is at the federal level: thanks to this, all businesses registered in Australia that have an annual revenue under 13 million euro (AUD 20 million) have the right to be reimbursed in cash for 43.5% of their research and development expenses."
How does public opinion perceive the bioeconomy and biotechnologies?
"Unfortunately, as far as bioeconomy is concerned, the debate here is much less lively than it is in Europe. In the biotechnology sector, the aforementioned reimbursement incentive for research and development has helped to generate entrepreneurial initiative and has attracted investments from international biotechnology companies that come to Australia to perform clinical research (particularly in the health sector). This is because incentives are made available to foreign companies as well, as long as they are registered in Australia."
What makes Australia more or less competitive compared to the US and Europe in innovative sectors such as the bioeconomy?
"As far as I have been able to observe, Australia today has a competitive advantage thanks to generous research incentives and the agility of its regulatory system, which has a simple structure and operates quickly.
Let me give you an example: in Australia, the time needed to obtain authorisation to proceed with a first human clinical trial for a biotechnological pharmaceutical can be as low as six weeks, compared to the nine months on average that are necessary to obtain similar approval from the EMA in Europe or the FDA in the US.
Aside from this, the quality standard of scientific research is good, and access to market capital is relatively easy, especially as far as first stock exchange listing is concerned.
On the other hand, Australia definitely suffers because of its geographical distance from the main markets, as well as from scarce competition and lesser entrepreneurial culture in the field of research, which also makes technological transfer and industrial collaboration more difficult. Also not insignificant in making the country less competitive is the small size of its internal market, heavily affected by the fact that Australia's population is of just 25 million people."
Health Industries, http://healthindustries.sa.gov.au
---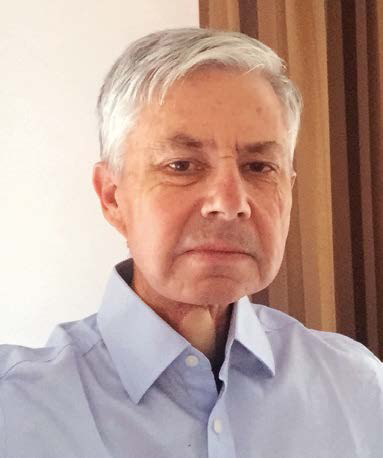 Interview with Tony Duncan
by M. B.
Tony Duncan is co-founder and CEO of Circa Group, as well as Director of Circa Sustainable Chemicals.
Decarbonise the Australian Way
Tony Duncan is co-founder and CEO of Circa Group, the Australian biotech company converting waste biomass into advanced biochemical materials. In this interview with Renewable Matter, Duncan outlines the strengths and weaknesses of the Australian bioeconomy and what Circa Group has planned for development in the biobased chemistry industry.
What are the strengths and weaknesses of the Australian bioeconomy?
"Australian bioeconomy initiatives have covered a wide range of developments – as you would expect from a country with considerable natural resources. Although there have been a number of successes emerging from traditional bio-economy industries (forestry and farming), commercialisation of newer technologies has been limited.
From a government perspective, the focus has been on specific large-scale opportunities related to energy (e.g. wind, solar, carbon capture and storage (CCS), along with ongoing funding for University research. In industry, R&D incentives are a very important aspect. They help develop new technologies and have been critical to Circa's prototype plant being built. Other federal and State initiatives have also helped over the years, although these are often dependent on government agendas.
That said, we do feel that the government is becoming increasingly aware of the need for long term planning in the sector and of the growing need to better balance incentives for commercialisation as well as research."
What is Circa Group's role in the bioeconomy? What are your plans for the future?
"Production has started at our first large scale prototype demonstration plant FC5 (a joint venture with Norske Skog), delivering commercial trials of Cyrene® and establishing supply credibility with global customers and researchers. Once this has been achieved, our next goal is to start planning for scale-up with a commercial-scale FC6 plant.
Cyrene®, which is made from non-food based sustainable biomass, is one of the few new polar aprotic solvents on the market. It competes with traditional solvents such as NMP, DMF, DMSO and also has some unique properties which can provide a valuable differentiation point in given areas. For example, research recently conducted by the University of York and CSIC Madrid found that Cyrene® has successfully produced the highest-quality graphene dispersion ever reported; even compared with NMP, an increasingly restricted solvent currently on the EU list of Substances of Very High Concern (SVHC). This has far-reaching commercial implications, as it opens up multi-million euro market opportunities for graphene in applications such as advanced composites and polymers, coatings, batteries and 3D printed materials.
More recent work at the UK's National Institute of Graphene and the University of Manchester has enhanced the initial findings with regards to Cyrene®. We are now looking at opportunities for graphene inks to be directly applied to materials like textiles and paper, as well as use in various applications including transistors, sensors, antennas, radio frequency identification (RFID) tags and wearable electronics.
Other good news regarding Cyrene® is that we recently received authorisation from the European Chemicals Agency (ECHA) to manufacture or import up to 100 tonnes per year of Cyrene® in the EU, after receiving REACH Annex VIII approval. Our next goal is to register Cyrene® in the US and other jurisdictions.
Finally, we will be continuing to research more high-value applications for Cyrene® as we believe its potential is yet to be fully explored. For example, we are aware of projects underway that are looking at Cyrene® as a solvent with which to manufacture high-performance epoxy resins, water filtration membranes and active pharmaceutical ingredients – to name but a few."
There seems to be a lack of a specific government strategy on the bioeconomy in Australia. What benefits would a comprehensive plan bring?
"As mentioned above, bioeconomy policy in Australia would benefit from being more 'connected,' as many policy initiatives are more regional, such as the 'Building a Bioeconomy in South Australia 2011–2015' strategy. Recent policies have also focused on the bioenergy aspect of the bio-based economy.
A comprehensive bioeconomy strategy would help the Australian federal government reach many of its objectives in relation to policy, such as increasing food security, reducing industry's carbon footprint and helping the country transition away from fossil fuels and towards using more sustainable raw materials."
How relevant is the role played by the agriculture and forestry industries in the Australian bioeconomy? How relevant is the role played by green chemistry?
"Forestry and agriculture are key Australian industries and contribute substantially to Australian wealth, which has traditionally been bio-based. These industries are diverse, for example bioenergy, dairy, wheat, fibre-based paper and packaging manufacture. Policies are increasingly focused on industrial biotechnology as a tool to move away from petro-based feedstocks and towards renewable biomass.
Australia lacks a large-scale, traditional chemicals industry outside mining, oil and gas, and agricultural chemicals. The federal government has not yet understood how to manage this area. Also, while there are many excellent research groups in universities, these are often relatively small – with limited industrial support – compared to those in countries such as the US, Germany, UK or France."
Without the general public on board, it is really difficult to truly decarbonise. What is the Australian public opinion on the bioeconomy? Are there plans for education and training?
"I'm sure it's not simply an Australian issue – public opinion in this sector is polarised. However, from our experience the take-up of new more sustainable technologies by the general public is rapidly increasing (take solar as an example). Australia is a country that is very susceptible to weather extremes, and, generally, technologies which help mitigate its effects are supported. We've found that public awareness of the bioeconomy in Australia – and globally – is often linked to interest in sustainable industries. Our work at Circa has generated much interest in Australia as sustainability becomes increasingly mainstream."