When we talk about products, and thus about materials, renewability must be thought as a material's ability to regenerate in time (months or years) to be again available for the system.
With the growth of world population, ever changing lifestyles and consumerism, disposable products are leading to an ever increasing exploitation of natural resources: an aspect that needs to be controlled indeed favouring renewable materials and products.
Without an adequate control over consumptions, the steady growth in resources demand will necessarily lead to a system breakdown, a big defeat both on the environmental and the economic side.
Safety and protection of "natural" assets are among the core topics in national and community legislation. Environmental policies and international agreements of different countries also aim to protect natural resources by using tools and strategies that consumers not always perceive and understand correctly. The passionate debate about circular economy and the European Commission's will to create a positive cycle in the matter of waste are a first important step.
This is a complex topic, but it is worth to be directly brought to consumer's attention, to allow him to know about the "renewability" of the product and to be responsible while purchasing.
Two years ago, starting from this principle, we took up – as MATREC, in collaboration with some companies – a project to define "renewability indexes", aiming to relate an industrial product to the regeneration time of the materials needed to make it. Thus, of necessary natural resources. The idea is the creation of a company's accountability report about materials used, to allow the consumer to assess and define the "product's quality" also based on the materials' regeneration time.
Today, two years after the launch of the project, we have indexed more than 500 commonly used materials both natural and recycled, classified by type and origin.
To verify how interesting and valuable the instrument was, we made application tests with renewability indexes on some home furnishing products, clothes, accessories and packaging, obtaining a deep interest by the companies.
It came out that there are products we consume and/or use daily, who are made with materials taking hundreds of thousands of years to regenerate, while for other materials the regeneration is faster: from a few months to some years.
All this must be communicated clearly and simply to the consumer to inform him about the existence of products with an average life cycle of a few minutes, but requiring resources who need millions of years to regenerate.
At the international level several companies started experimenting and developing products using renewable materials only. In some cases it was a real revolution getting the first positive acknowledgement by the market, using materials who remember us the ones used in the 50's and the 60's, when craftsmanship and creativity had to be expressed with materials available at the time.
To reach significant results and targets in protection of natural resources, we need to guide consumer's choices through clear and transparent informational/formative tools allowing to relate choice and purchase of a product to the amount of resources and time needed to regenerate.
Moreover, all these aspects should be associated to adequate evaluation tools about a product's circularity and evaluated through a measurement of final outcomes.
Too many companies, indeed, use sustainability as a marketing strategy hiding behind commercials and claims who highlight the sustainability of a product, without specifically saying who will recycle that product. These are irresponsible messages harmful to the system, the consumers and those companies who, on the contrary, are able to seriously manage the whole product's life cycle and protect resources.
Renewability indexes, applied in a circular economy approach, are the solution to start a successful project preserving natural resources.
---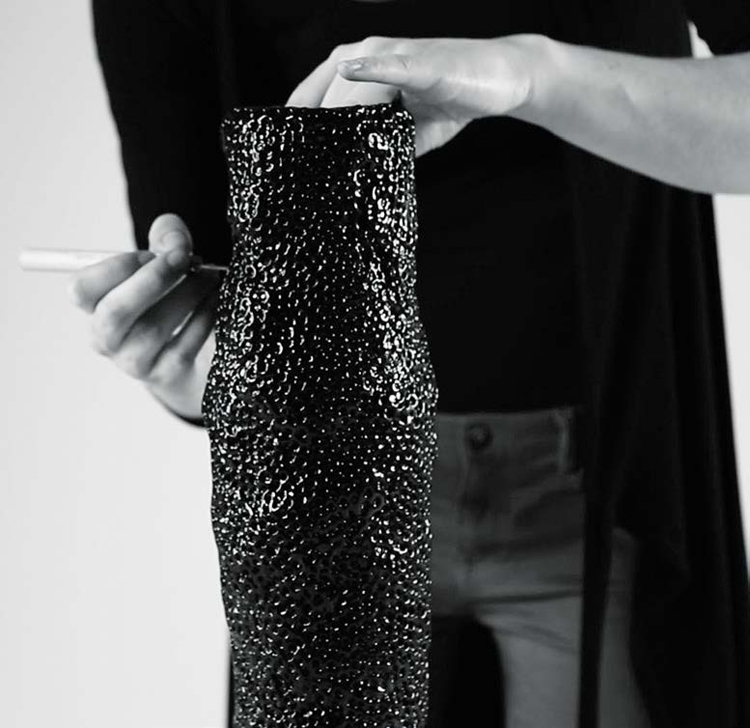 Studio Marlene Huissoud: Propolis, a vegetal resinous matter that bees harvest and process adding wax, pollen and enzymes, is used to make vases. This one has been processed using glass-blowing technique.
Info: www.marlene-huissoud.com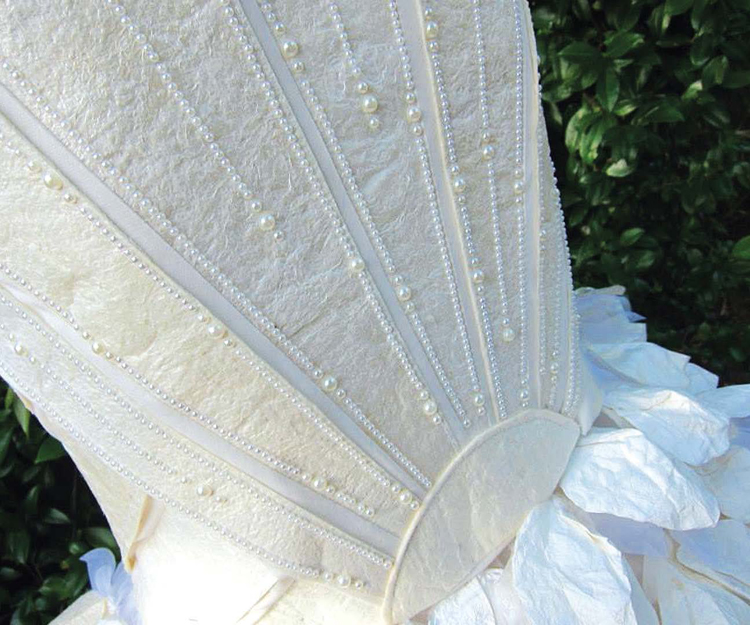 Nanollose Pty Ltd: Microbial cellulose produced by beer fermentation and used to make sustainable fabrics. Fermentation process can be carried out without economic and environmental impacts.
Info: nanollose.com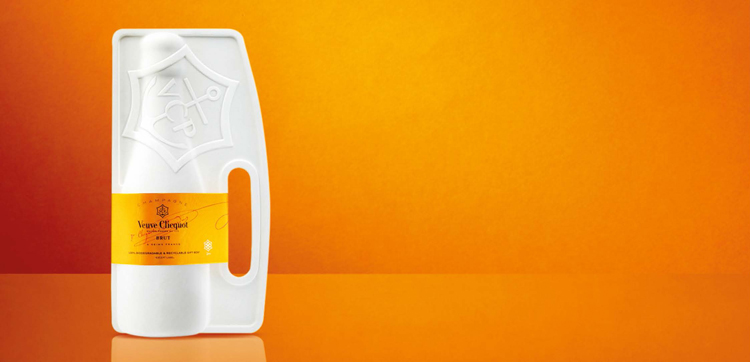 Veuve Clicquot: Naturally Clicquot II is a new version of eco-responsible packaging made of potato starch. The new packaging, although using the same materials, has a new shape easing transportation.
Info: www.veuve-clicquot.com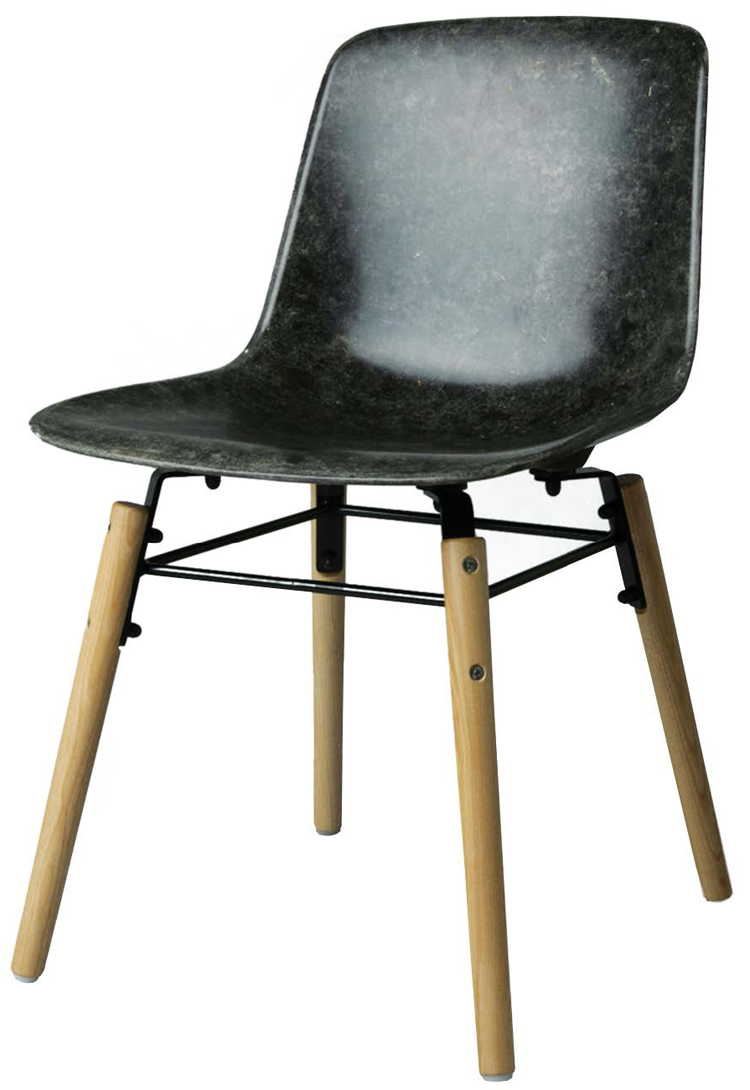 Solidwool: Hembury chair, inspired to Eames Plastic Side Chair produced in the 50's with glass fibre. In this new version the glass fibre has been replaced by a compound material made of wool (as a reinforcement) and bio-resines (as a binder).
Info: www.solidwool.com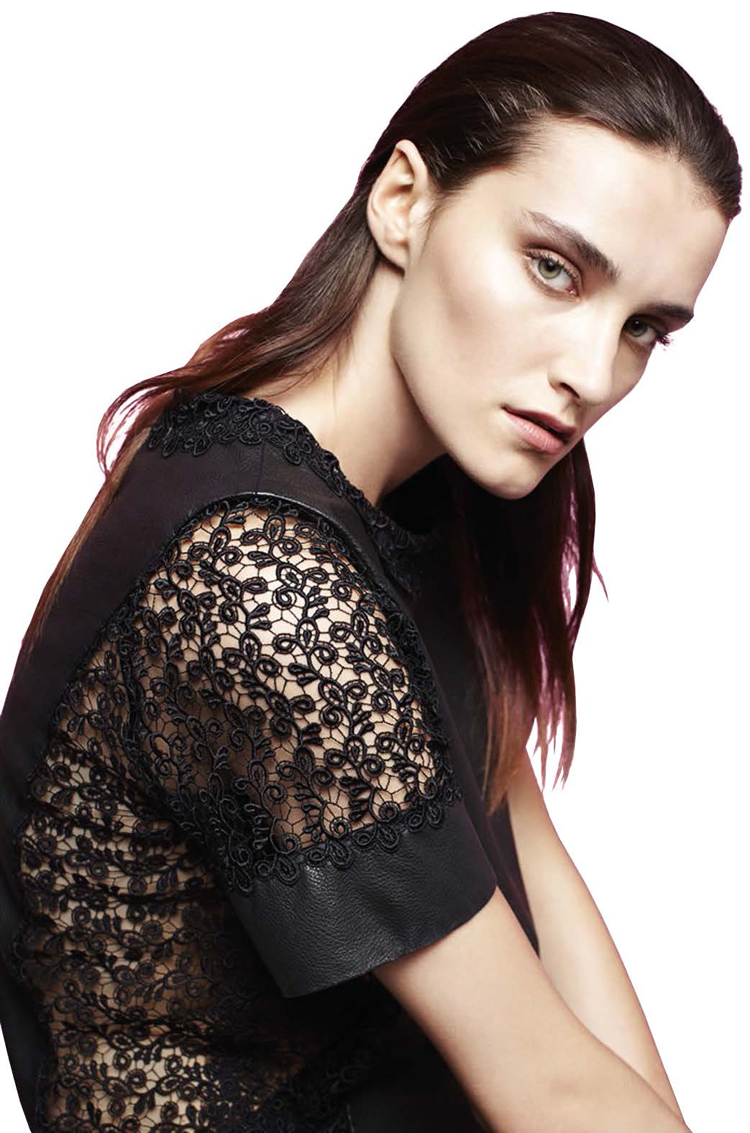 Deepmello: Leather pickled using a natural tannin extracted from locally farmed rhubarb roots. Compared to conventional one, this processing method uses no chromium salts, harmful to environment, polluting substances and heavy metals, and denim is 100% biodegradable.
Info: www.deepmello.com
Guapa Cycles: Bicycle frame made of bamboo and flax impregnated with a composite material. The frame is protected by a UV rays resistant and waterproof covering, preserving the natural wood aesthetics.
Info: www.guapa.cc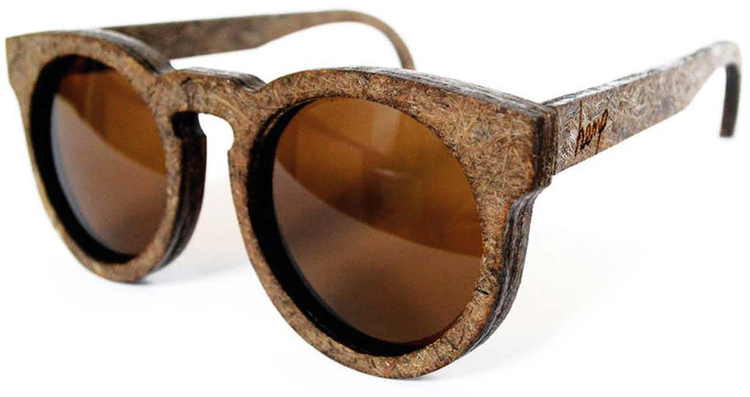 Hemp Eyewear: Sunglasses made of hemp and flax fibres with a waterproof natural resin covering. The polarized lenses are made of bio-based material. All materials used (including packaging) are recyclable and biodegradable.
Info: www.hempeyewear.com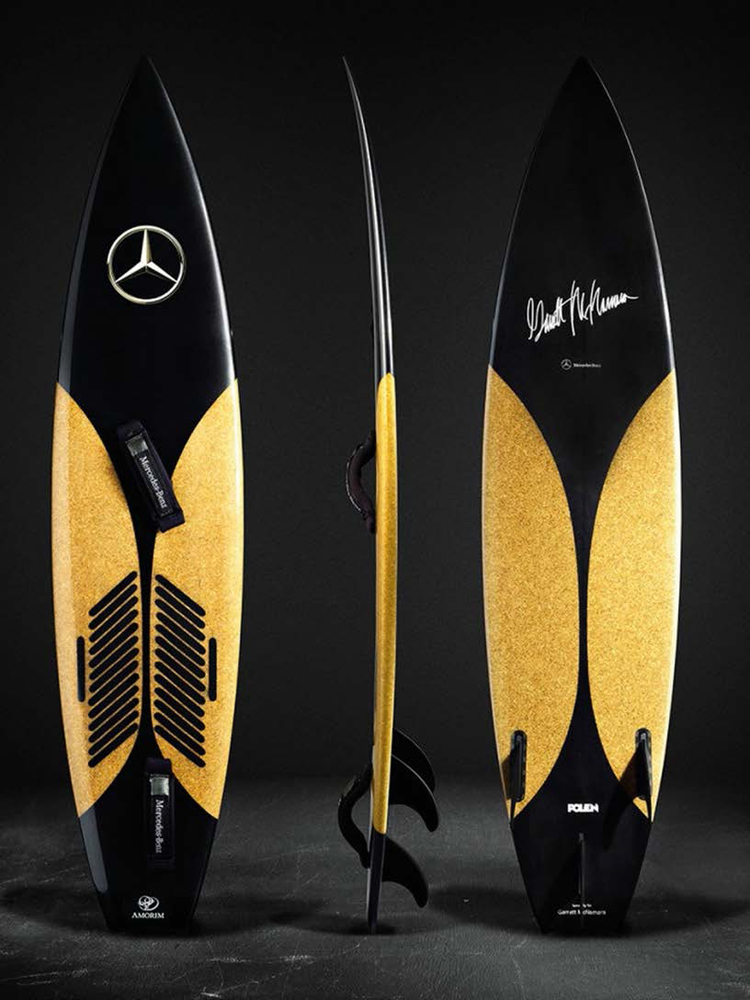 Mercedes-Benz e Corticeira Amorim Cork Composites: Mercedes-Benz Design Studio, in collaboration with Corticeira Amorim Cork Composites, produced for American surfer Garret Mcnamara the first surf board made of Portuguese cork.
Info: www.amorimcorkitalia.com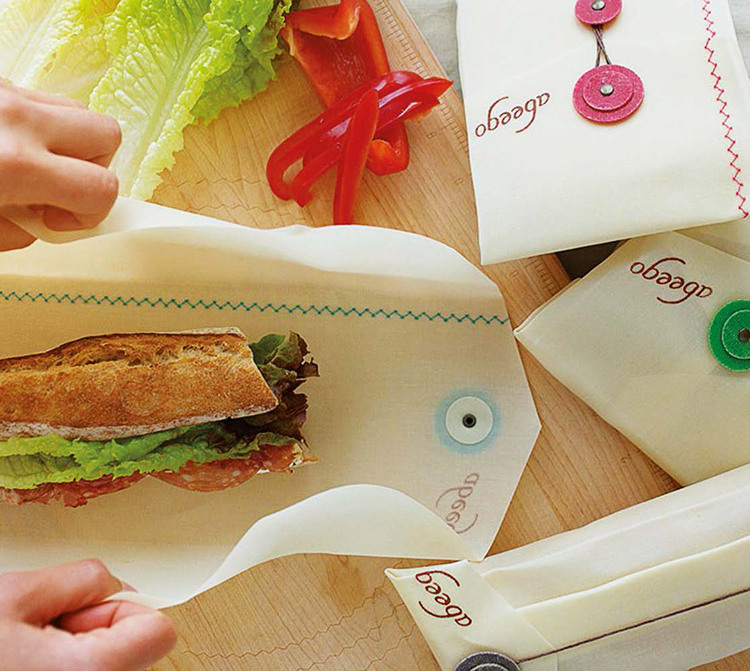 Abeego Design Inc.: Food packaging made of beeswax, jojoba oil and tree resin poured into a hemp and bio-cotton fabric. While being malleable at room temperature, once cooled it hardens maintaining the desired shape, creating an insulated and breathable environment.
Info: abeego.com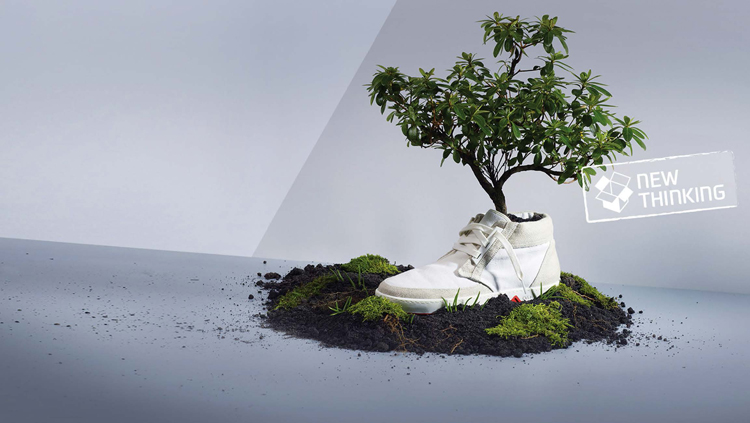 OAT Shoes B.V.: 100% biodegradable shoe. Insole is made of ethically harvested Portuguese cork; sole is made of certified bioplastic; shoe upper is made of linen, certified cotton and biodegradable leather. Temperature, humidity and amounts of microbes in the soil affect degrading speed.
Info: www.oatshoes.com